Holiday in Scandanavia
Sarpsborg (N) to Göteborg (S)
Saturday 21st July 2007
Unfortunatly we had a couple of very anti social people on the campsite last night. They thought is was nessacary to keep making loads of noise till after 02:00 am. So really didn't get much sleep :(. So if you spot a car with registration XKB-599 (S) and/or SWP-064 (S) you have been warned!
This morning the weather was looking ok. First hit the showers to be in front of the morning rush, then had breakfast and packed up the tents. When paying for the two nights at reception, the appologised for the behaviour of the other guests. But that didn't help our lack of sleep.
Then we started our drive to Göteborg.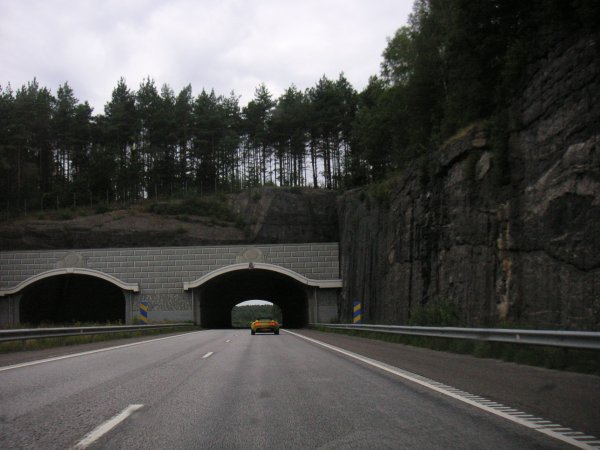 Unfortunatly it started raining, even though it wasn't forcasted.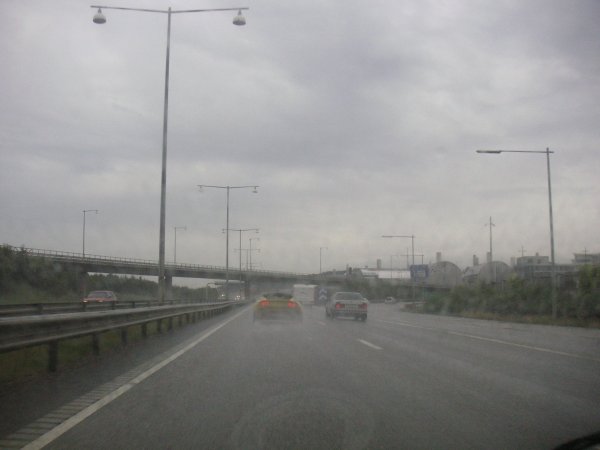 Around 10:40 we arrived at Eken köpcentrum at the E6, south of Göteborg. Today there is a meeting of Speedster and Elises. As there aren't many of those cars sold in Sweden, we didn't expect to see more then 6 cars. But that turned out the be way of, there were 17, including an early Elise S1!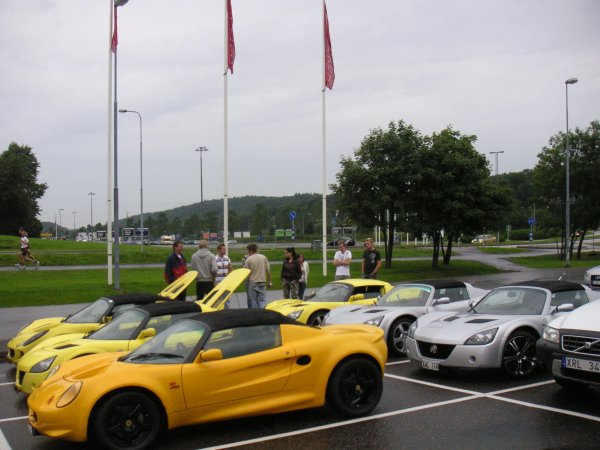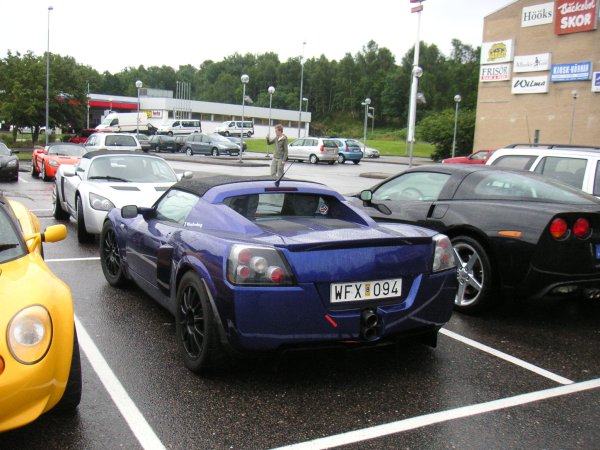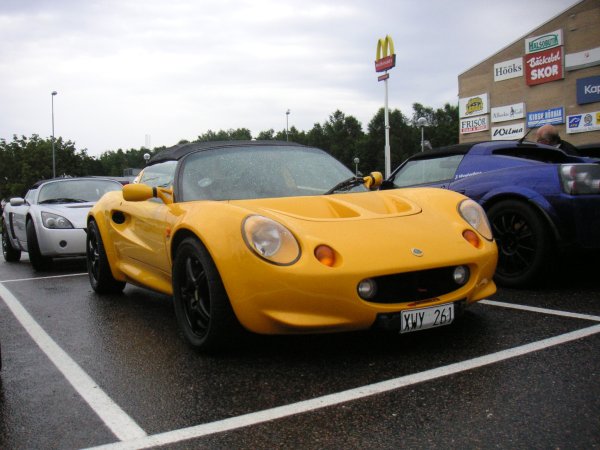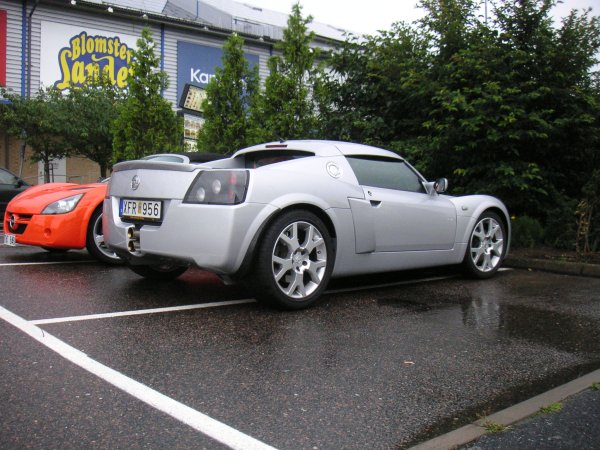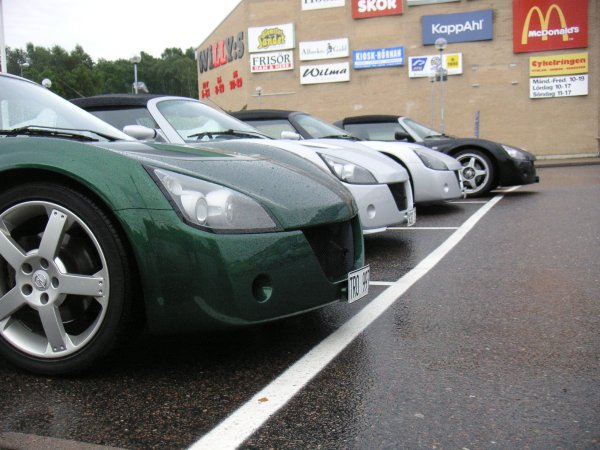 And ofcourse we had many people looking at the cars. Even the local firemen had to slow down to take a look.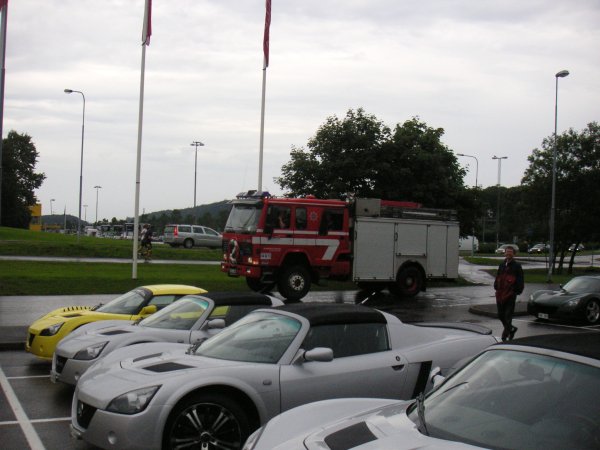 Just after 12:00 we started for a drive.
Normally it is quite difficult to keep such a big group of cars together, but it worked out very well.
As usual it is a very cool sight to see such a big group of these type of cars driving around.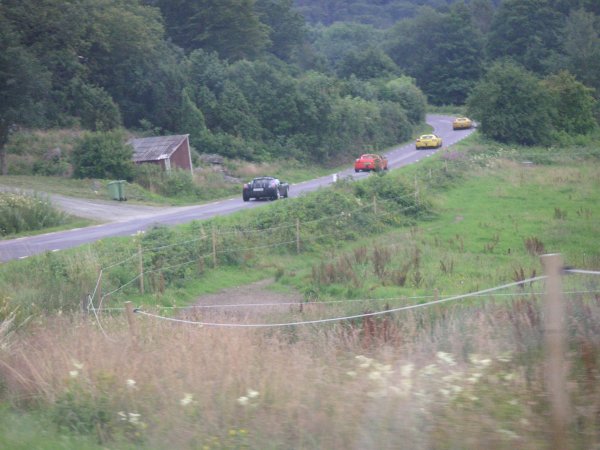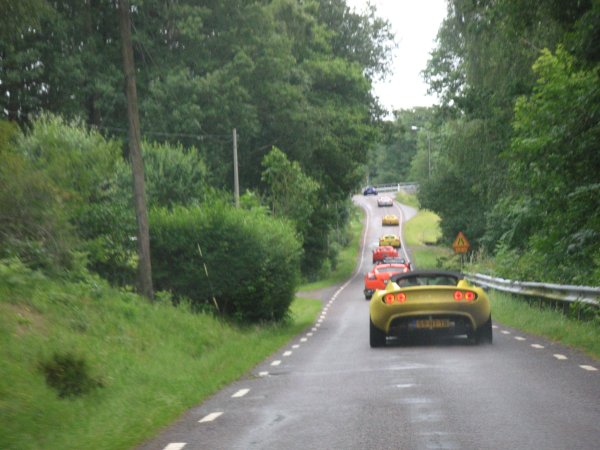 There were lots of nice bits in the route. Some good corners, but you had to be aware of the wet bits.
Later on the road began to dry. The scenery was also very pretty.
After about an hours drive we parked the cars near a restaurant to have lunch.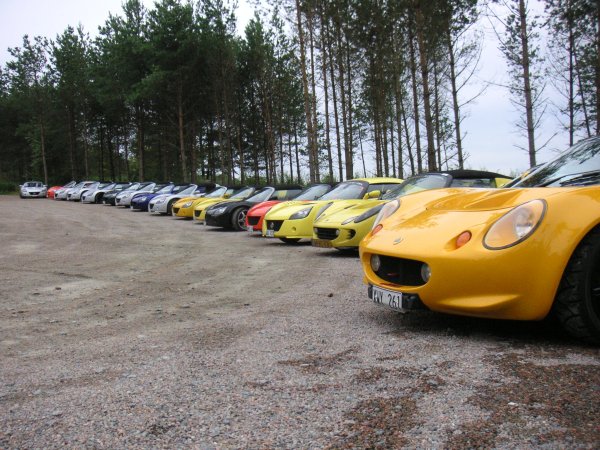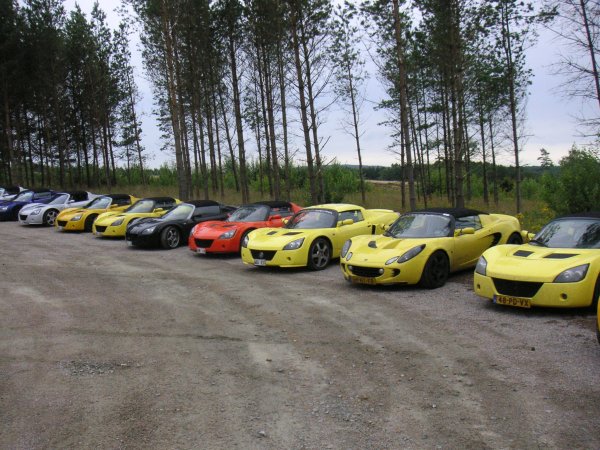 First lunch and a bit of catching up.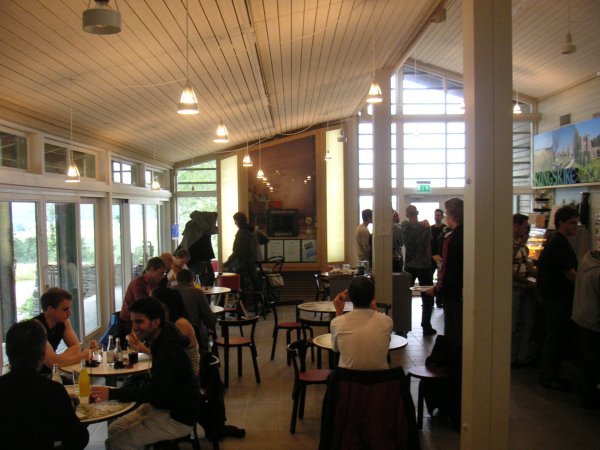 After lunch Jens had a drive in my car to see how the short-shifter feels and how the rev-light works. As the car was there, it was a good moment to give it a go :). After lunch the group got split up as there was a second part to the route. We didn't drive it. We had to drive over an hour to Göteborg and we wanted to be on time for the boat. Together with the S1 Elis we drove back.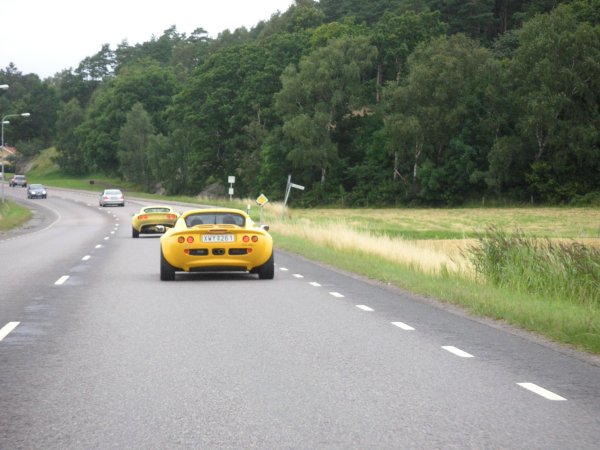 The exhaust on the S1 is quite loud :).
Just hafter 15:30 we arrived at the harbour.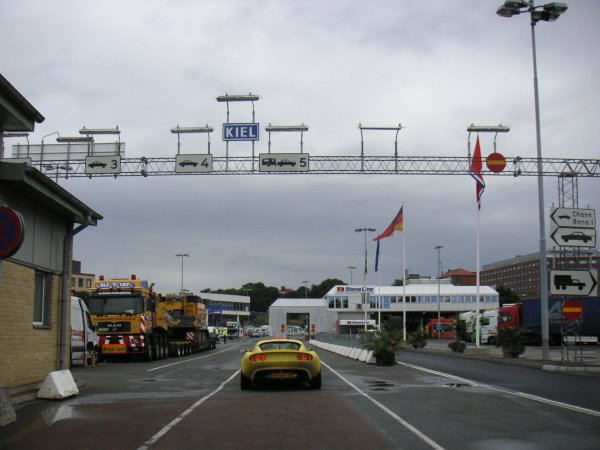 After getting there we got told that the boat was delayd! And for quite a bit, it was 2.5 hours late :(. So we had to wait for a bit.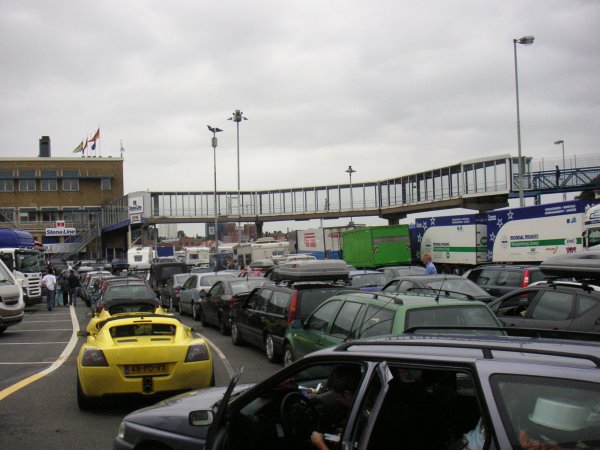 But, just after 18:00 it finally entered the harbour.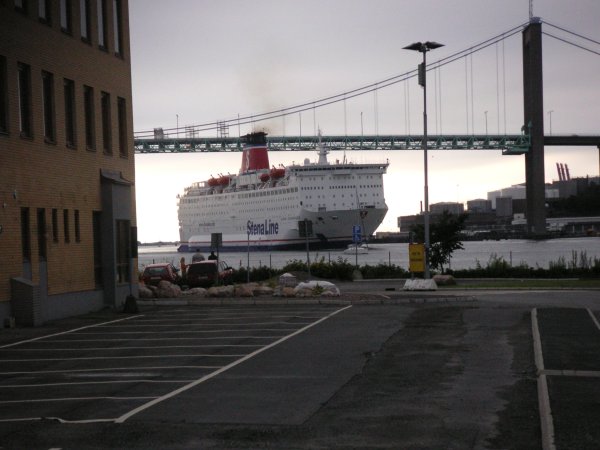 Just before 19:00 we finnaly got the cars on to the ship.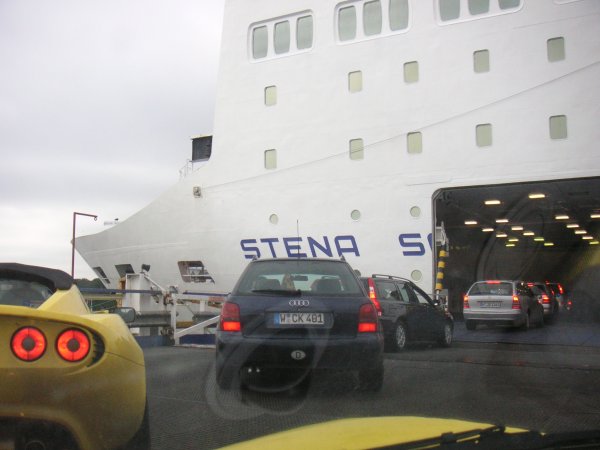 Once the cars were parked we ran to the cabin and directly on the the restaurant. We were dying for a bite to eat.
After dinner we picked up some souvenirs from the shop and went back to the cabin to get some rest after a very nice, but tireing day.