Holiday in Scandanavia
Trehörningsjö (S) to Borgsjöbyn (S)
Friday 13th July 2007
This morning there were some interesting clouds in the sky. And not long after we had left it started to rain.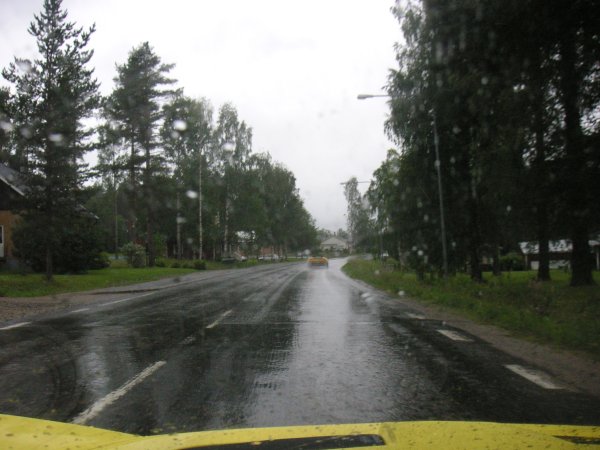 Fortunatly they were all showers. We even had some sun from time to time. Made some nice pictures of the surroundings at various parts of the journey.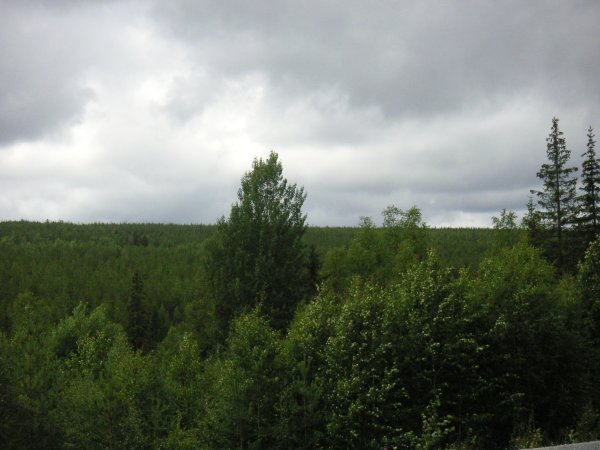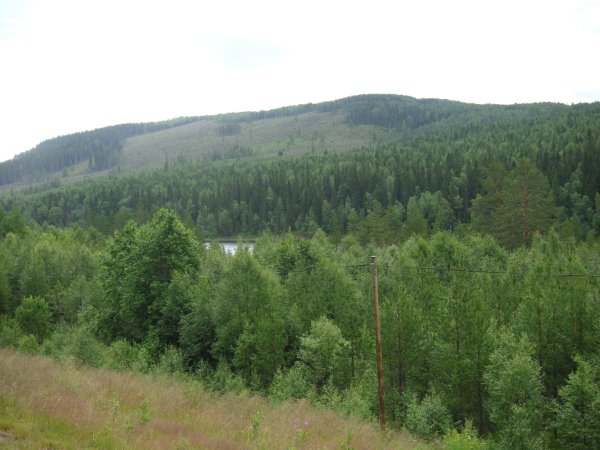 For lunch we found a dry spot. Then we continued on the 87 and before reaching Hammerstrand we stopped at the Döda fallet, the dead waterfall.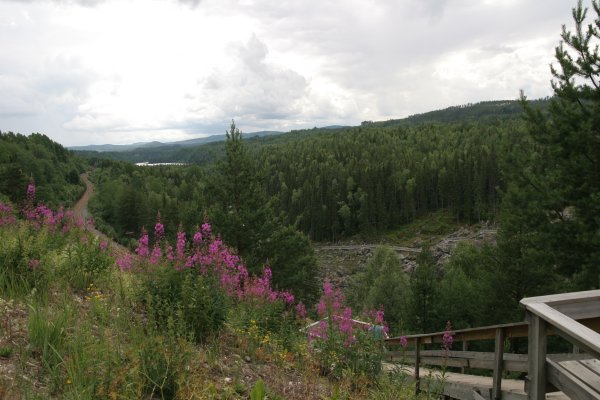 This is a waterfall that existed till somewere in the 19th century. In that time people here were quite actively changing the flows of rivers. It went wrong when changing this one. The once more than 30 meter high waterfall does not flow any woter anymore. You can walk through the riverbedding over a series of wooden bridges.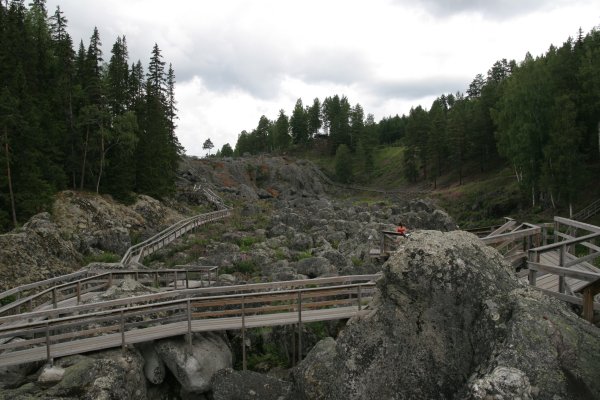 It is fun to see the riverbedding from close by. You can clearly see what the water has done to the stones. In some places it even made holes in the stones.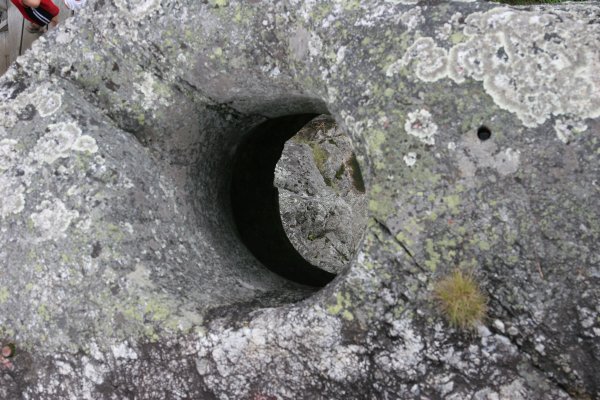 This is where the water fell from.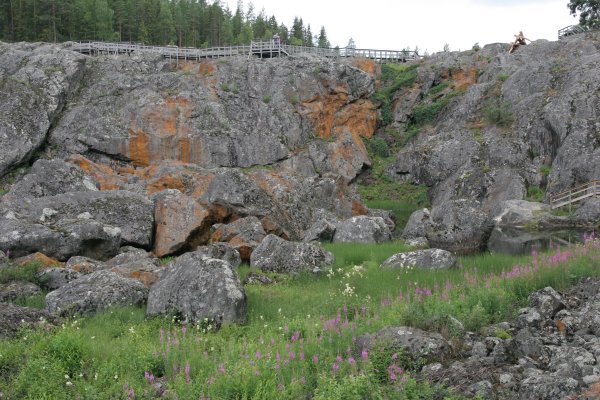 What remains now is just a couple of very small water streams that you sometimes see flowing between the rocks.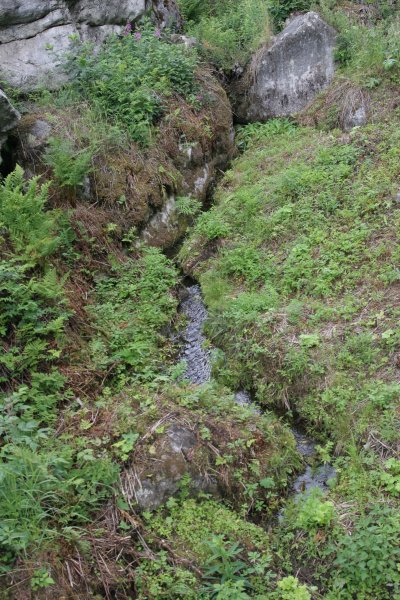 Between all the rocks there is a special kings rock. On this rock some kings have written their names.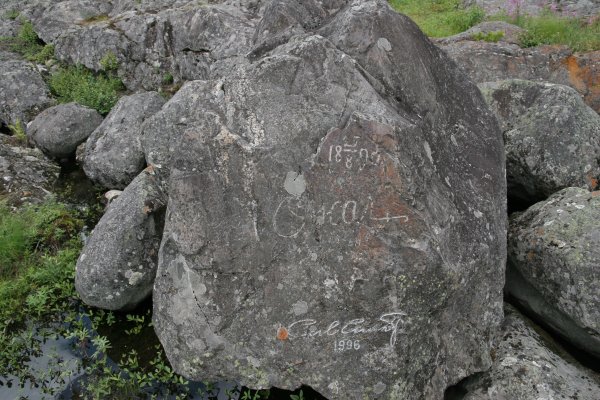 We continued on the 87. At the dead waterfall we had good weather, but while drive I saw this out of my window.
And shortly after it came pooring down.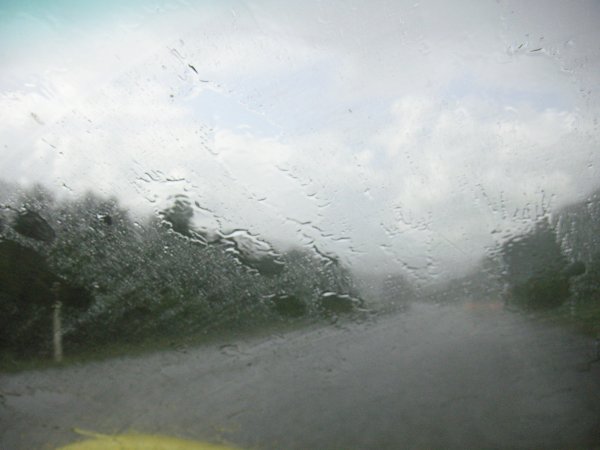 When we reached Hammerstrand it was a lot better. There seemed to be some kind of junk marked going on. We could just slowly drive through the people.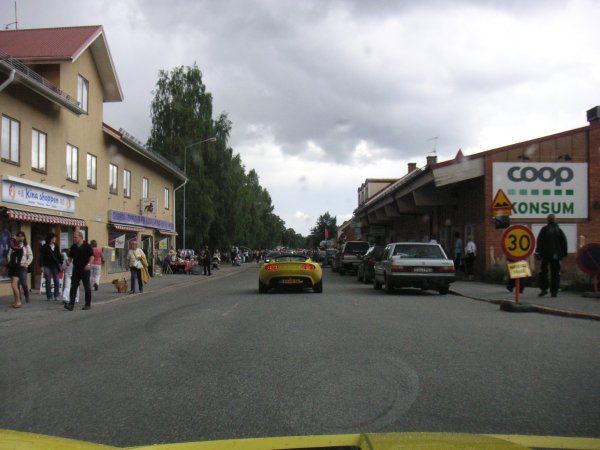 After this we had very nice weather.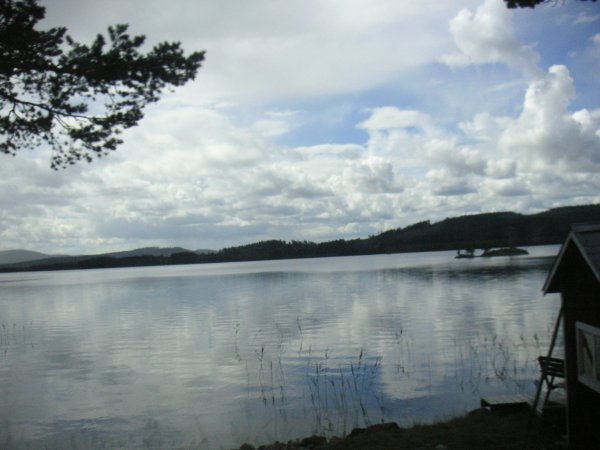 Just the last bit of twisty road we had planned turned out to be very bad. Later on it even was broken up for about 12km. When they do road works here in Sweden they choose a sizable chunk of road. It is very annoying to drive over. Especially with my car with its hard suspension every bump can be felt rather hard in the interior.
Once we arrived in Borgsjöbyn we took a cabin. The owner over here speaks Dutch, something you wouldn't expect :).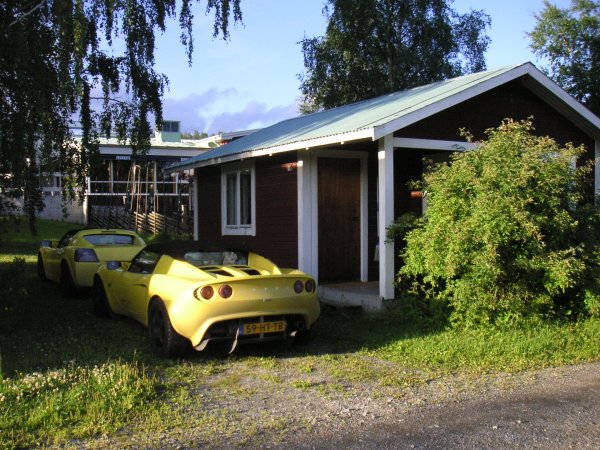 After we put everything we need inside we first went to get some grocery's. Then it was time to make some dinner.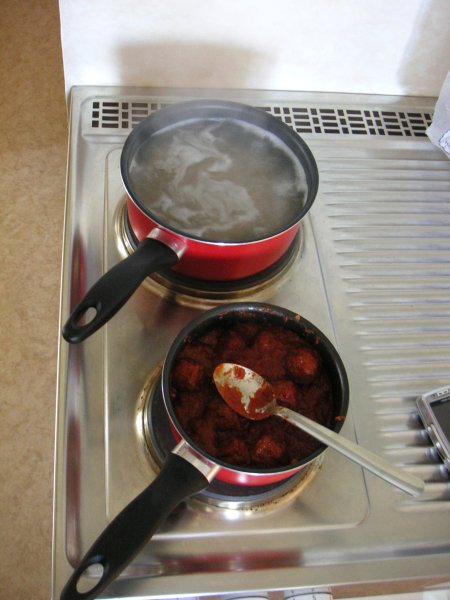 After we turned on the notebook with the tv reciever to catch the weather forecast.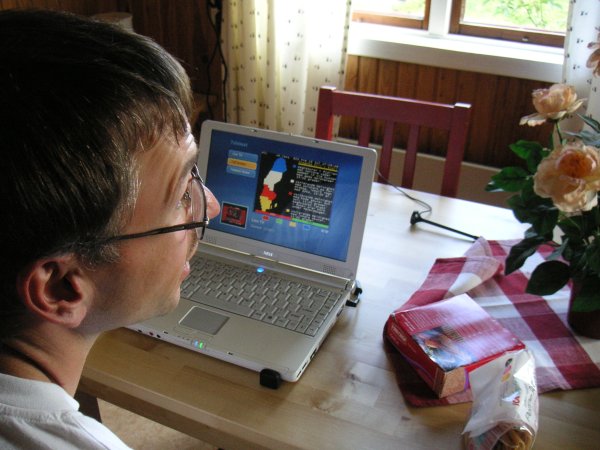 Tomorrow we want to go to Norway. But the weather doesn't look too good over there. As we still want to drive Trollstigen we are going that way anyway, especially as time is starting to run out.
As usual there was a lot of attention for our cars. But this gentlemen didn't see me taking his picture while he was admiring the cars.