Holiday in Scandanavia
Lycksele (S) to Trehörningsjö (S)
Thursday 12th July 2007
We got up a bit later today, around 07:45. First breakfast ofcourse. Yesterday we bought some new bread at the ICA. We thought it would be normal polarbread, but it turned out to be slightly bigger than usual.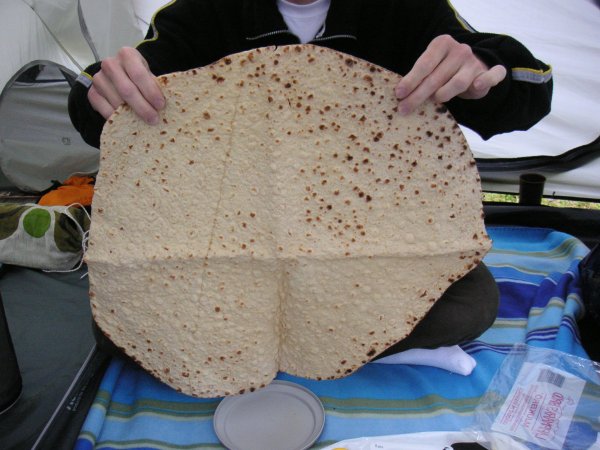 After breakfast hit the showers, packed up the tents and payed. This was the most expensive campsite we've been to up till now, SEK 390 for two tents.
We took a chance and took off the roofs. The weather was looking ok and according to the forecast it should remain dry till the afternoon.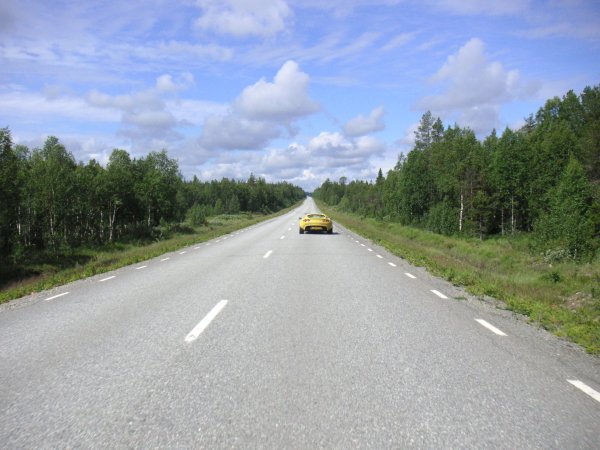 As our destination is a pretty small vilage, we stopped at Vilhelmina round 12:00 to get some cash and buy some groceries. The weather was still fine so we also had lunch there.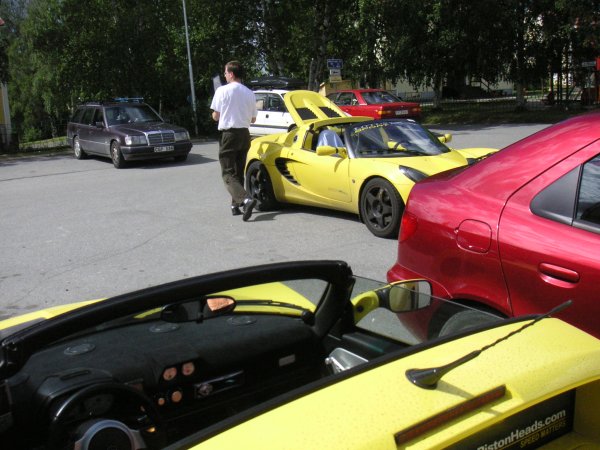 After lunch the forecast turned out to be pretty accurate. Quickly stopped the cars and put the roofs on.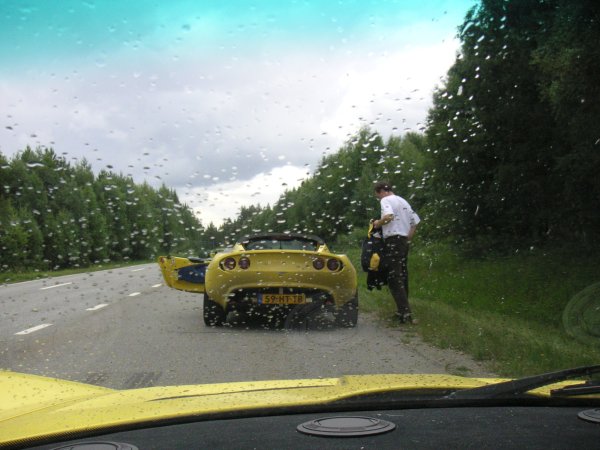 The route itself wasn't very exciting. There were some nice pieces, but most of it was main roads or pretty bad road surface.
We came close to the campsite around 16:00. It is pretty remote and you have to cross a railway to get to it. And the railway seems to have much use too.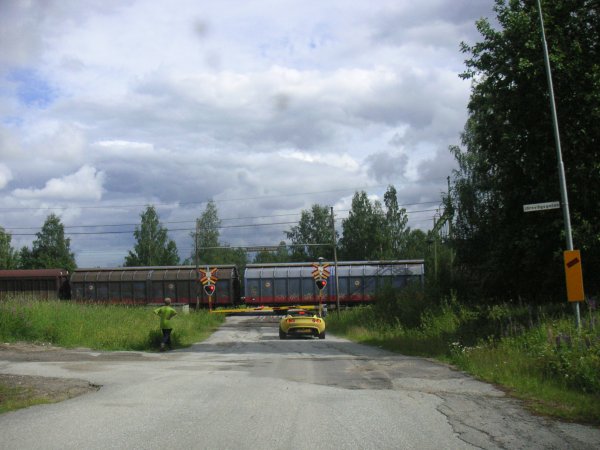 Once we arrived at reception we asked for a cabin first, as the sky wasn't looking very sunny. That turned out to be a good option. For SEK 360 we took the simplest cabin.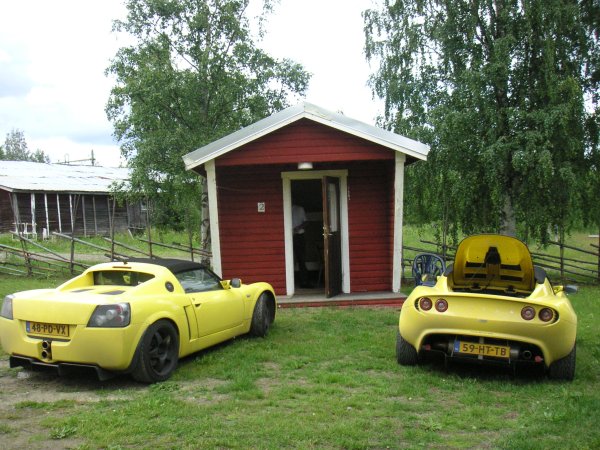 A simple cabin means a cookingplate, fridge, pans, plates, table with chairs and 2 bunkbeds. Not bad. As we have a fridge now we went into the village looking for a supermarket. We got some milk there and a packet of jordgubbs kräm (aardbeien creme). Mix it up with some water and let it cool in the fridge.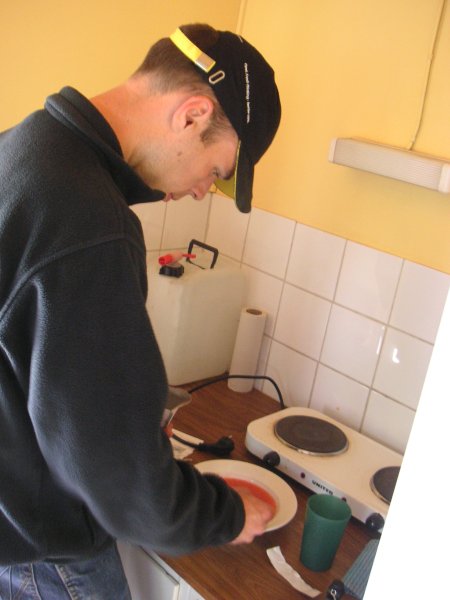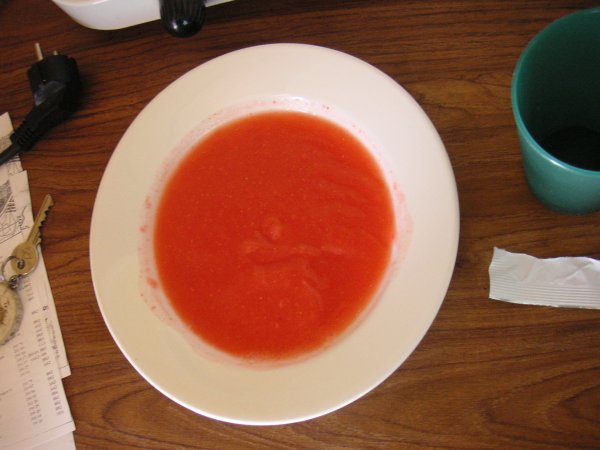 After dinner we did the dishes, updated the website, read a bit and watched a series.