Holiday in Scandanavia
Boden (S) to Lycksele (S)
Wednesday 11th July 2007
Just after breakfast the sky was getting darker. So we decided to fist pack up the tents and then hit the showers. We slept a lot better this night. Unfortunatly it still wasn't very quiet on the campsite, but that is to be expected with loads of children and a sun that allmost doens't set.
The weather wasn't that great, although the most part of the day we didn't have rain. The first part of the route we didn't have the best of roads.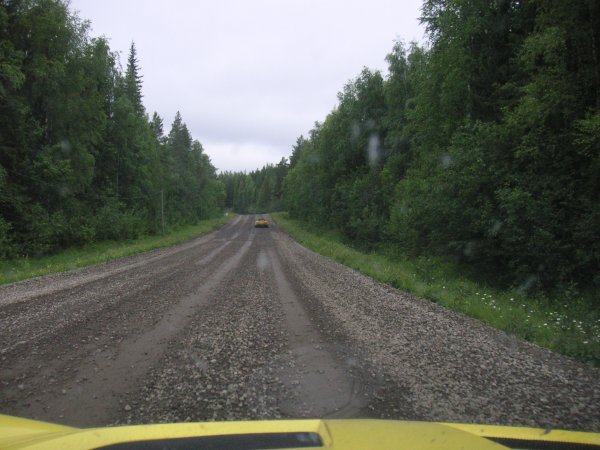 And with the low ride height on my car it resulted in a familiar site.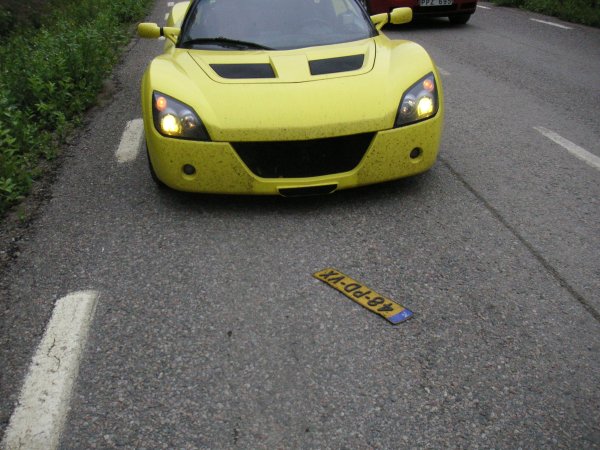 As we mentioned before we saw very few reindeer. Well, that made up for that today!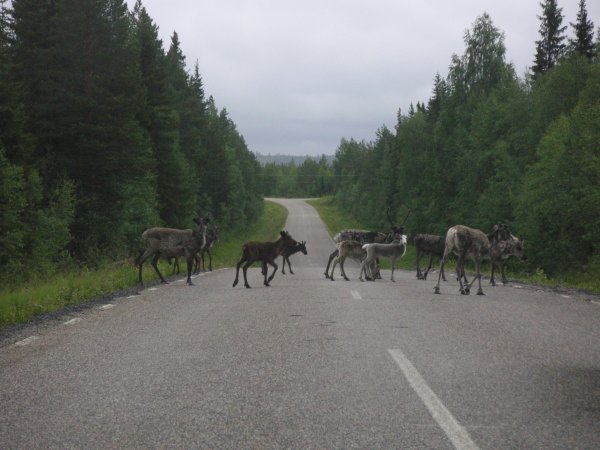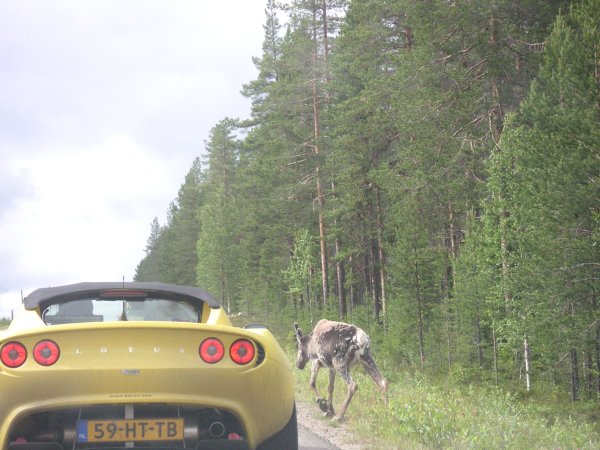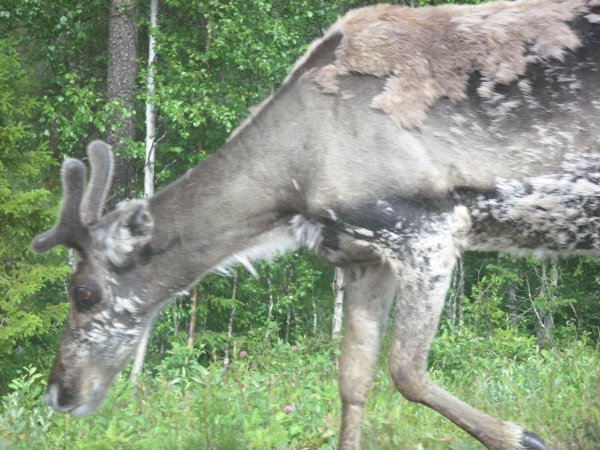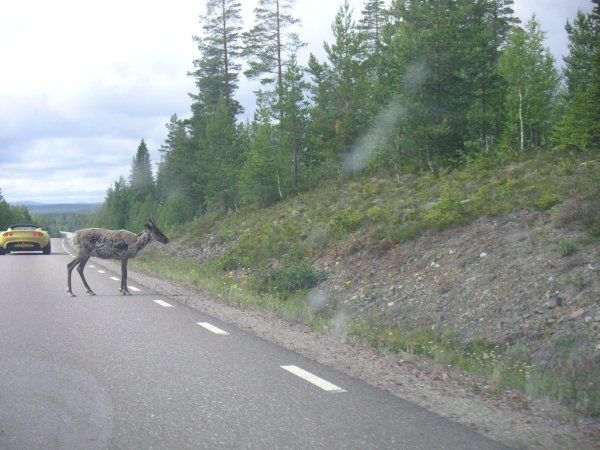 I even had the oppertunity to make a movie.
In the afternoon we made a quick stop at a fast flowing current.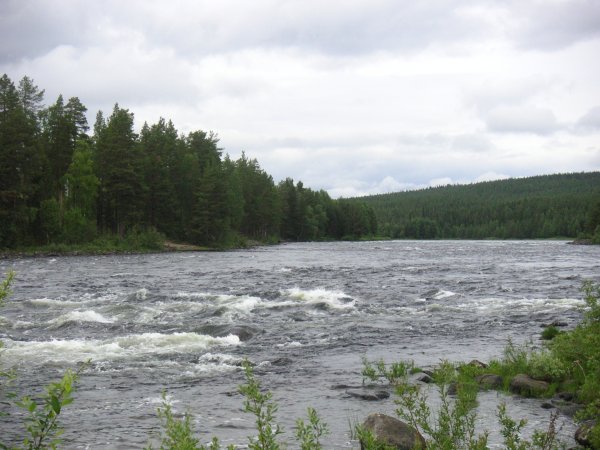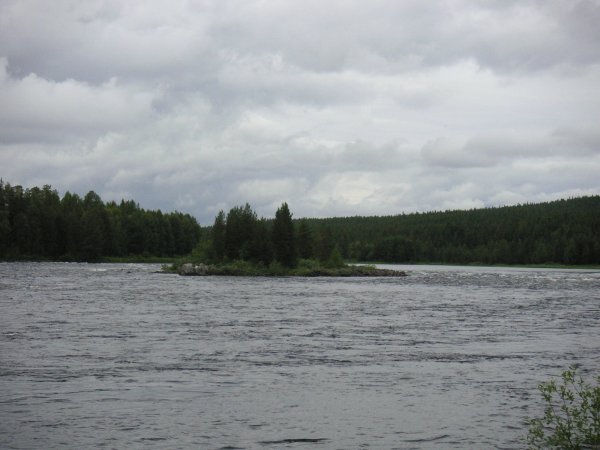 Around 16:30 we arrived at the campsite in Lycksele. There we setup the tents. It's good we're getting quick at taht, because it started raining not 10 minutes after we finished.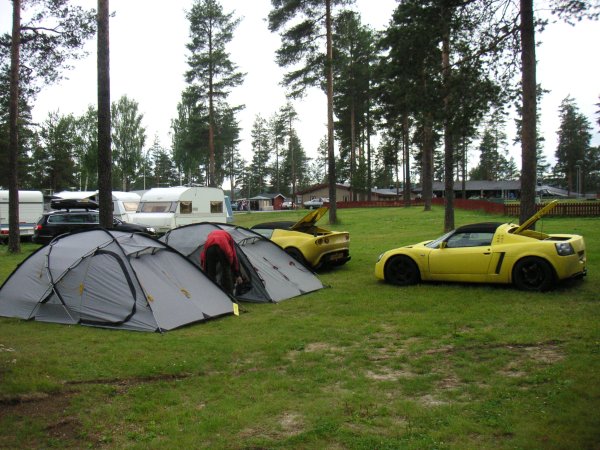 Got some internet access for SEK 50 to take a closer look at the weather and try and upload the website again.