Holiday in Scandanavia
Jokkmokk (S) to Boden (S)
Tuesday 10th July 2007
Last night wasn't good. Lots of people at the campsite kept making noise till late at night, it rained and for all of the tents (on a very remote part of the campsite) there are only 2 combined shower/toilets. It gets very crowded with allmost 20 people that need to use them. This is not a campsite we would recommend to visit.
Pretty early in the morning it suddenly stopped raining. So I woke up Arno to pack up the tents. At least we got everything dry into the cars.
In the morning we visited the Sami museam. Very interesting to see, clothes they wear, lifestyle and how everything changed through the centuries. After the museum we set course to Luleå. On that trip we crossed the polorcircle round 11 o'clock.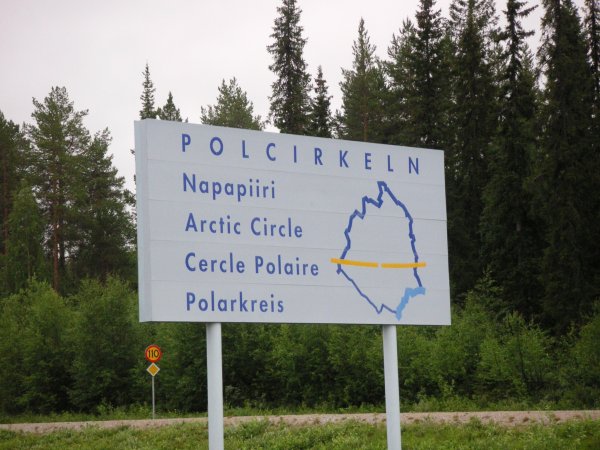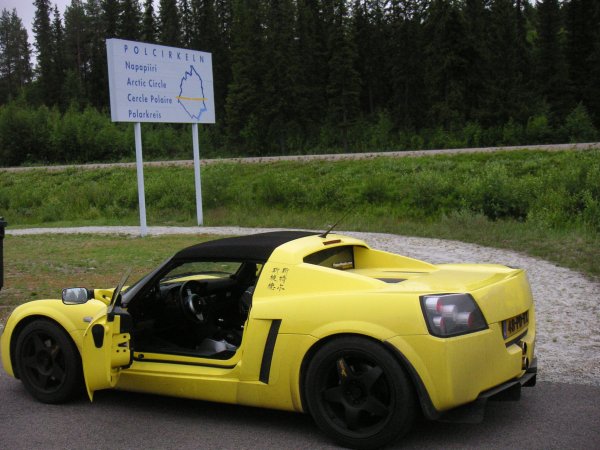 Just after 12:00 we stopped for lunch. Completely forgot to mention it earlier, but we got some weird kind of brown bread. At first site it looks pretty normal, but it has a "ontbijtkoek" (don't know what that is in English :) ) kind of taste to it.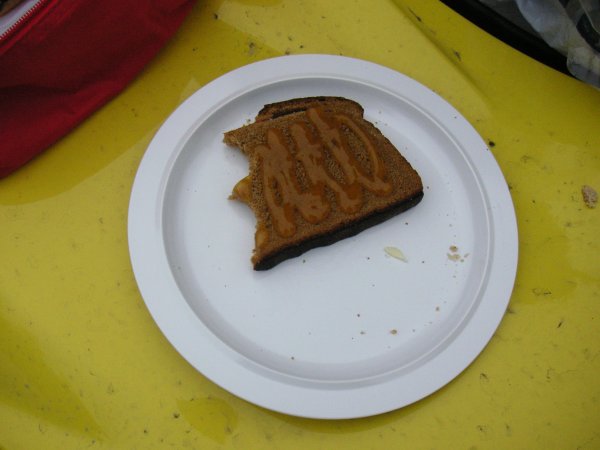 Around 13:30 we arrived in Gammelstad.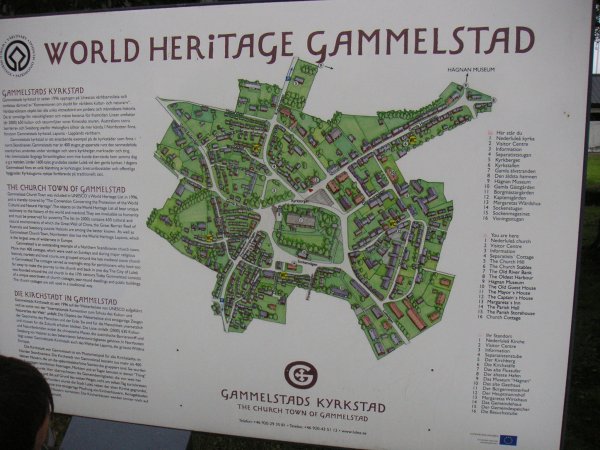 This is the location where Luleå was first. As Scandinavia is still rising Luleå was moved more towards the coast (it is a harbour after all). The fun thing about Gammelstad is that its center hasn't changed. Everyting is still original.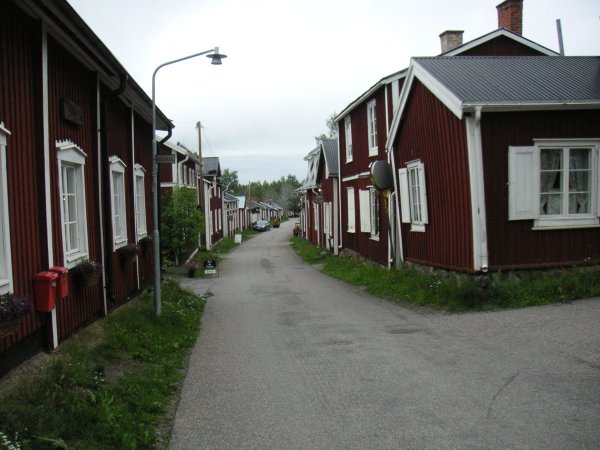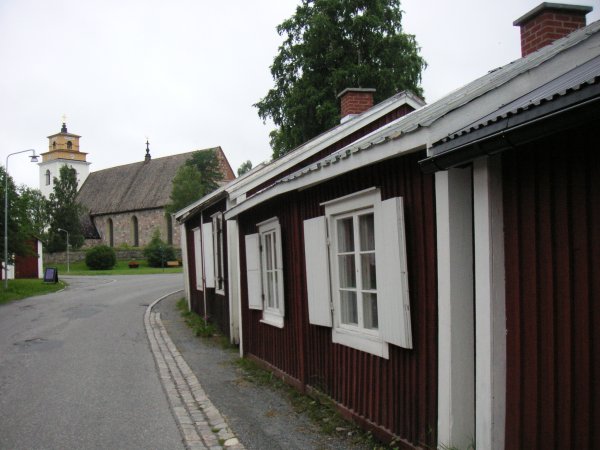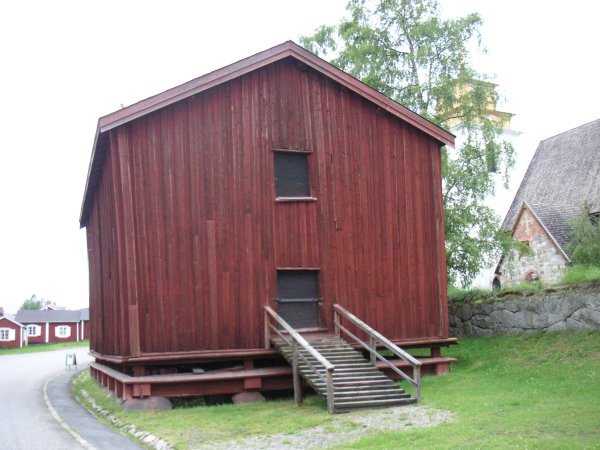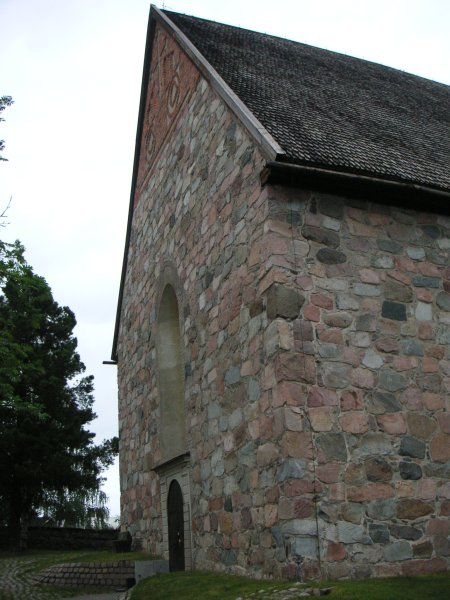 We also visited the church. It also looked very pretty inside.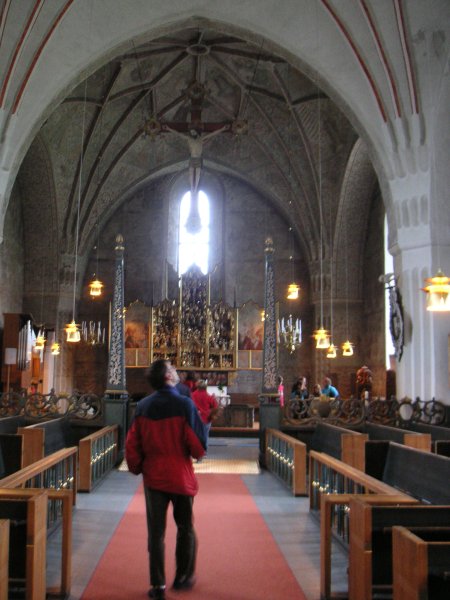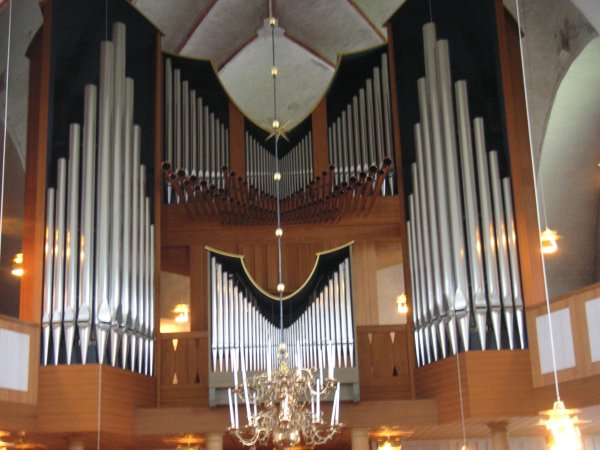 It is funny to see that here in Sweden they can take speed reducing measures in a normal fashion. This kind of setup would probably not survive very long in the Netherlands.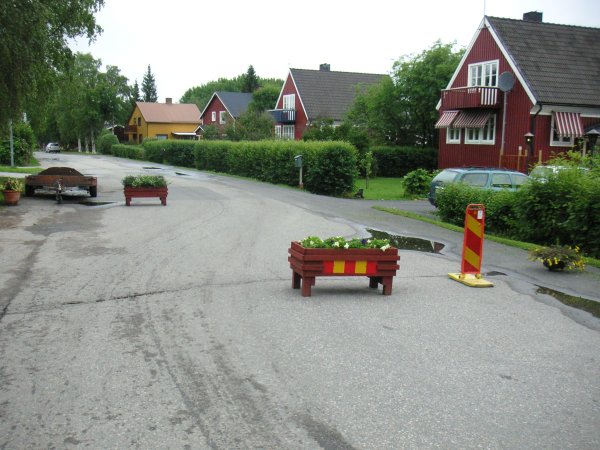 After Gammelstad we drove on to Luleå to the campsite there, First Camp. After checking in we drove to the spot where we should setup our tents. We could choose from either setting up on the bushes or on a miniature grasfield which has an entry road that even my Starlet would have dificulty reaching. So we went back to reception and got our money back. For people that want to use their tents, don't use this campsite!
We then drove back to Boden and setup the tents on the camsite there. We were finished around 16:45.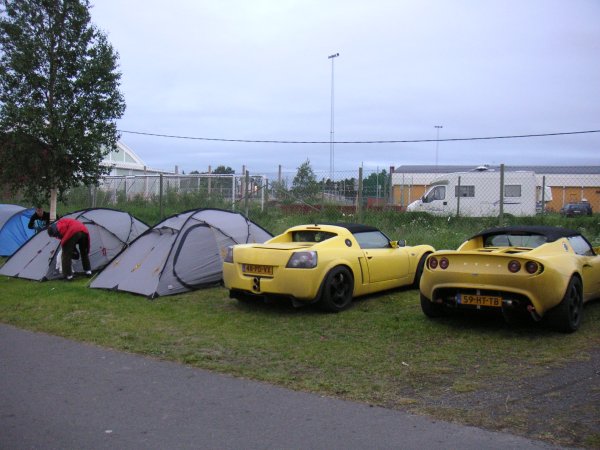 After that we had to hurry back to Luleå. Why? Well: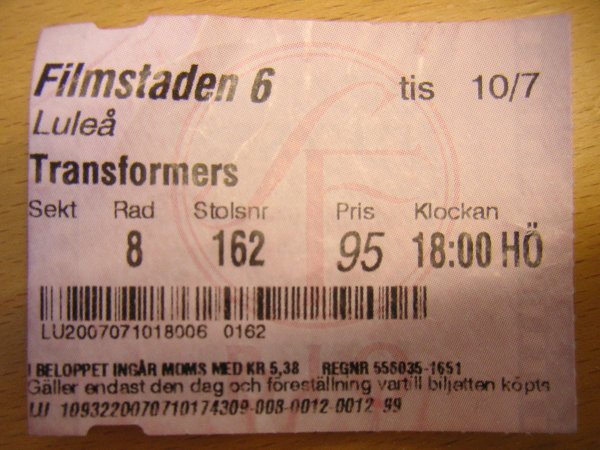 As the movie would start at 18:00 we had to hurry a bit. But it was worth the effort. Transformers is a nice movie :).
After the movie we still had to eat. But we didn't feel like making anything ourselves. So on the way back to Boden we stopped at the local Mac Donalds and orderd one of their salads.
Back at the campsite we directly went to sleep, as we didn't have much last night.