Holiday in Scandanavia
Älvdalen (S) to Frösö
No WLAN access points
Tuesday 3rd July 2007
Got up at around 07:30, a bit later than normal, as the reception opens at 09:00. At 09:00 we were waiting for it to open, give back the key to the cabin and get on our way. First part of the journey was to the water power plant in Trängslet. While driving my PDA started having problems, so I didn't have any navigation anymore. Fortunatly we have more PDA's. First we took a look at the power plant. On one side of the dam is a big lake and at the other side is no visable outlet, that is 4km away.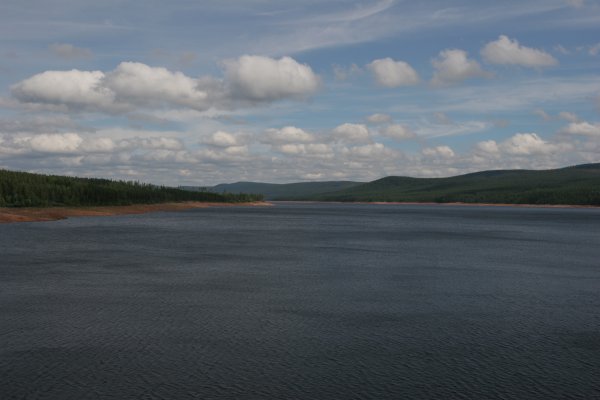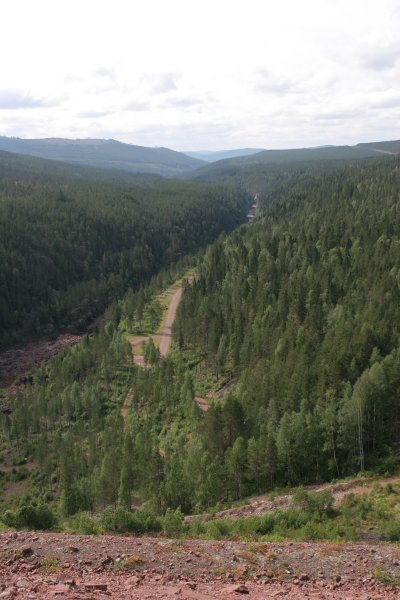 The plant delivers 628GWh per year, a significant amount of power.
When we got a back to the cars we took a look at the PDA. The problem seems to be in the PDA holder. The coil has come away from the circuitboard. Unfortunatly we don't have a soldering iron with us. We'll see tonight if we can fix it.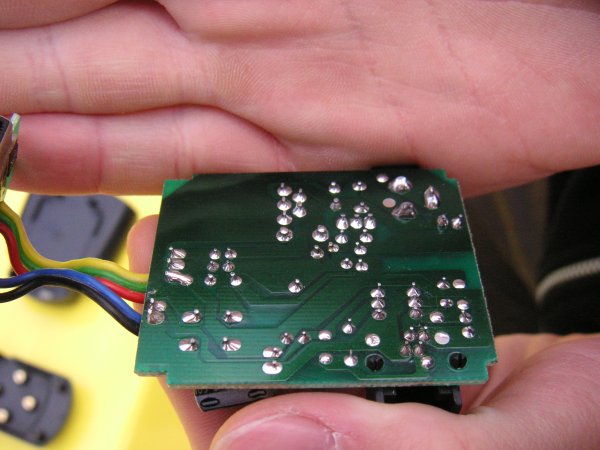 Just before the lunch we stopped at Särna to take a look at a church. It is nice to see how it is build all from wood in the 17th century. It has been enlarged during the years.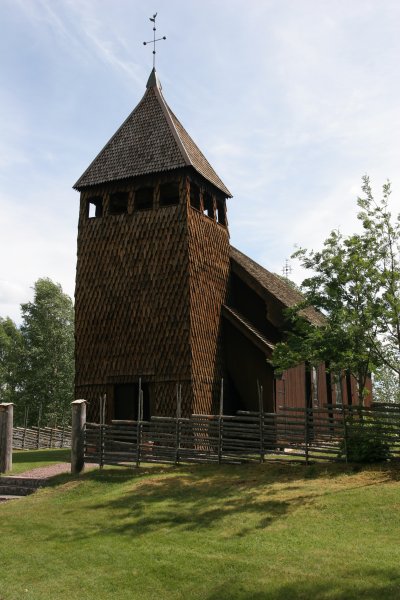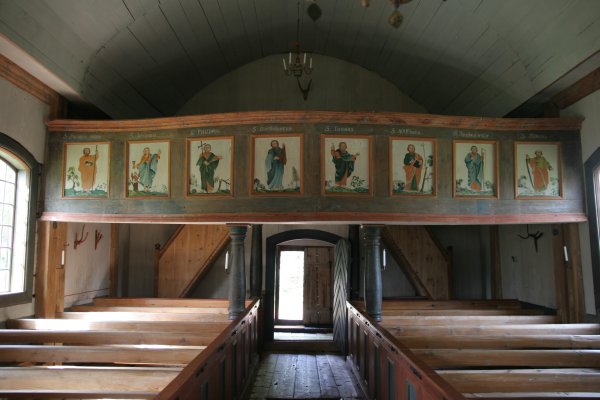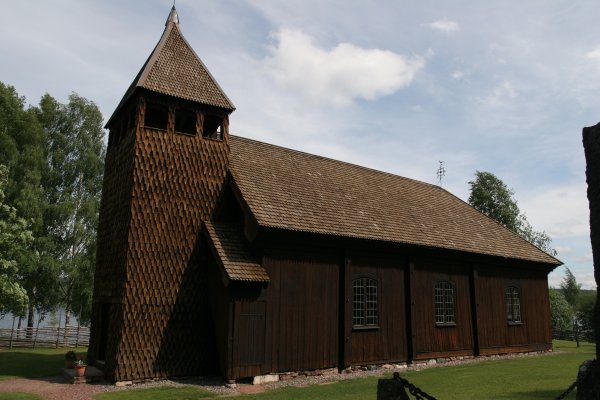 When we got back to the cars it was a familiar sight.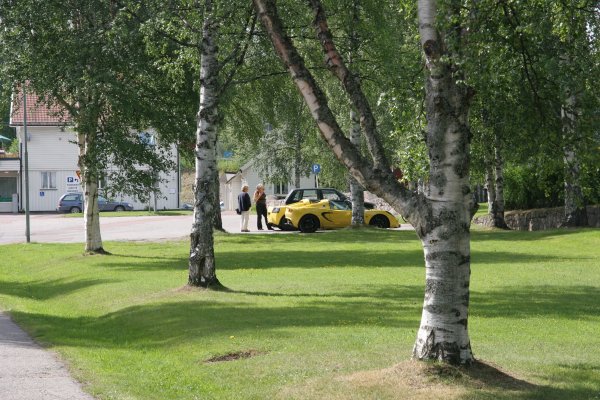 Just after lunch we visited a second church in Vemdalen. This was a 8 sided church which a seperate tower.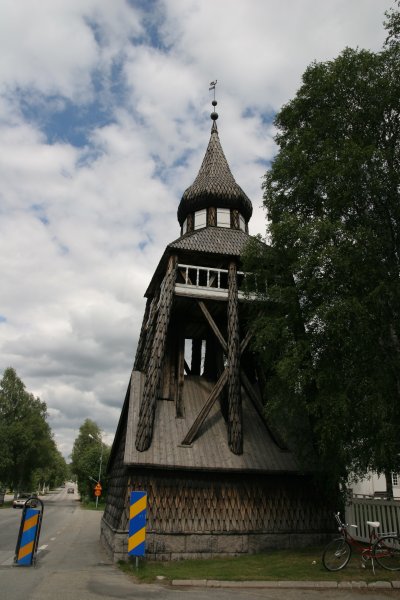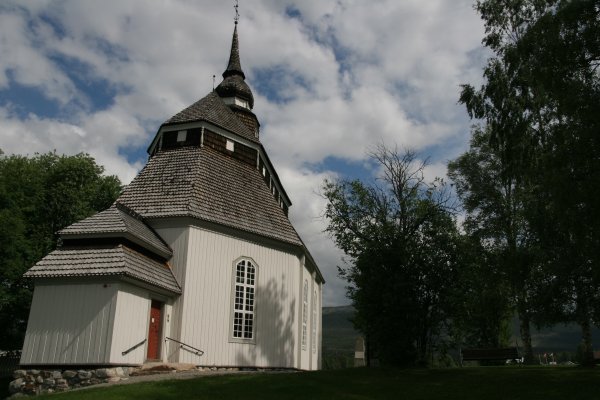 Then we drove on to the Hovertberget at an altitude of 548 meters. Ofcourse it had a nice view.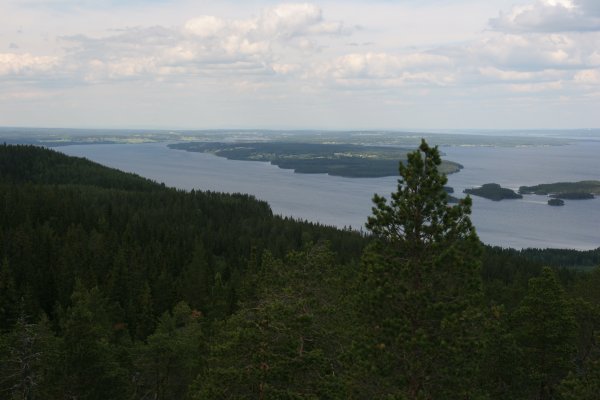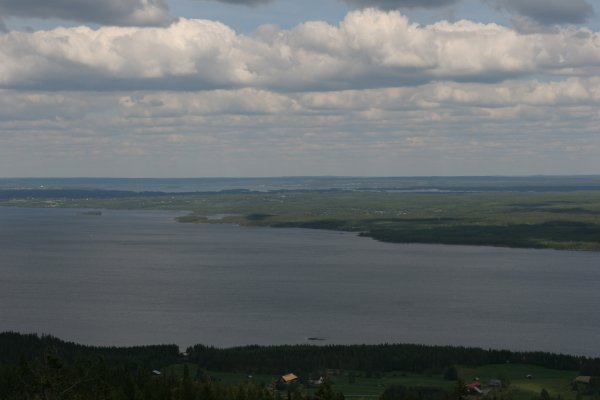 We got on to our final stop of the day, the campsite in Frösö. There we put up the tents, there were no cabins available.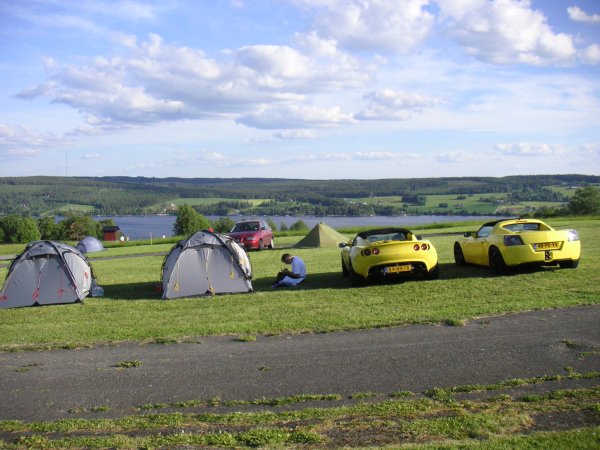 After shopping and eating we saw if how we should continue the journey. According to the weather forecasts the weather should be nice, even in Norway. So tomorrow we'll try and cross the border.