Holiday in Scandanavia
Göteborg (S) to Kil (S)
Sunday 1st July 2007
This morning the alarm went at 06:30. First take a shower, then eat breakfast. As usual there was a lot of choice for breakfast.
Afterwards we packed everything up in the cabin and went up to deck to see the ship coming into the harbour. Ofcourse I took the oppertunity to take some pictures whith my new lens.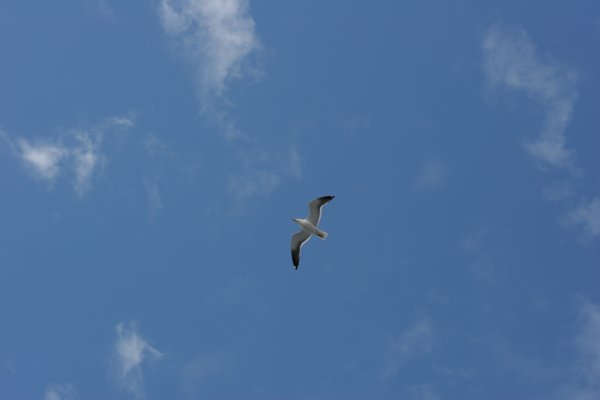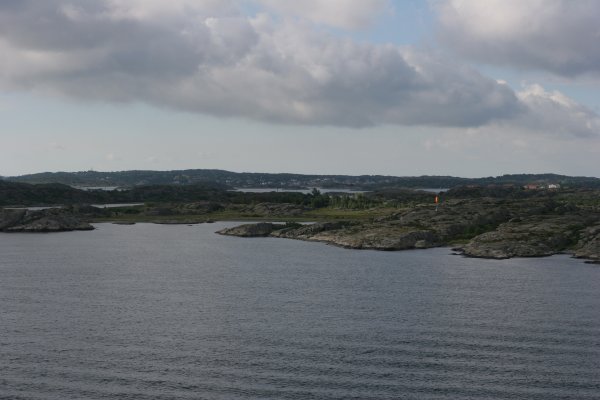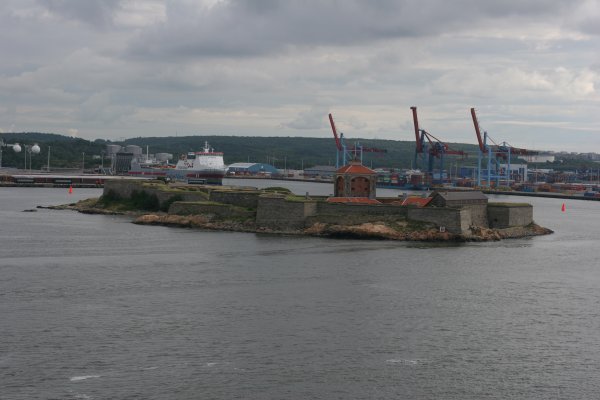 Fortunatly the ship still fits under the bridge.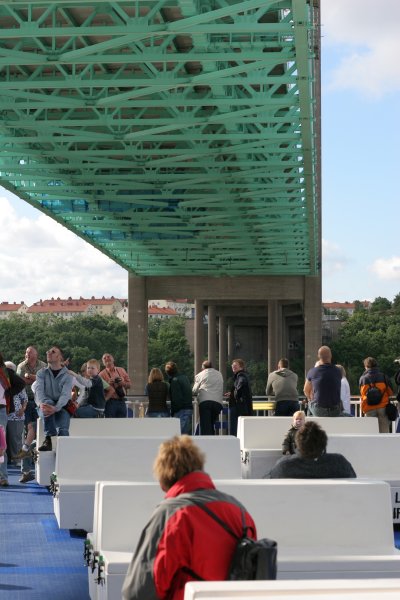 Once we arrived in the harbour we could leave. After an alcohol check it was time to drive. The weathe was good, so we could remove the softtops.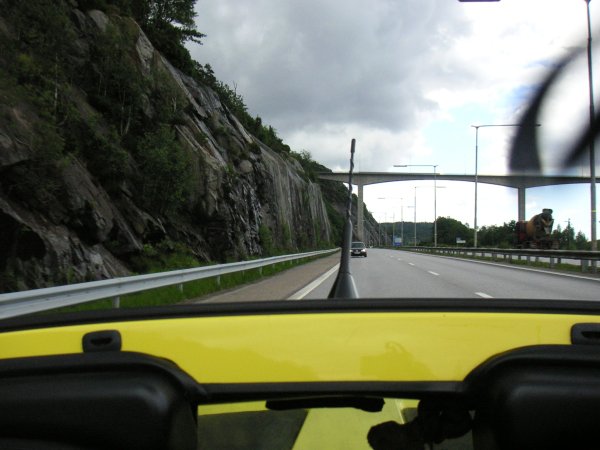 Just outside of Göteborg we stopped to get some gas. Around 12:00 we made a stop for lunch. Still good weather, so we could sit outside.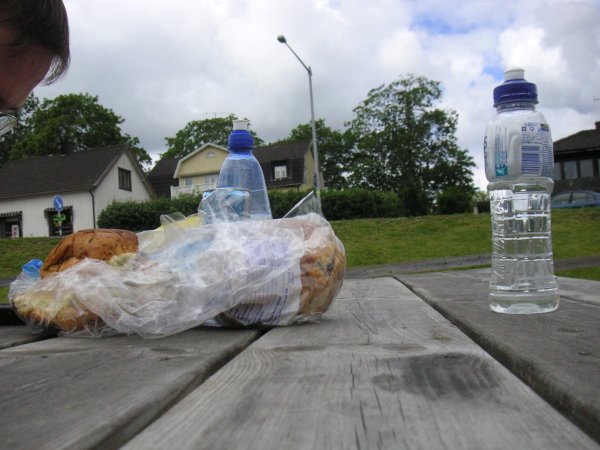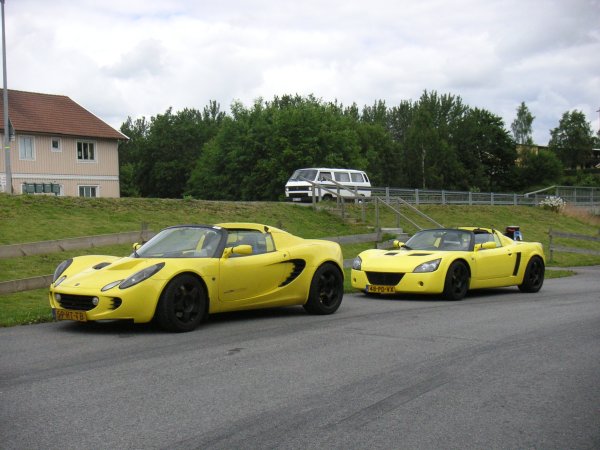 After the lunch we continued to Håverut. There is an intresting situation there. There are two lakes connected through a construction with 3 locks and an aquaduct. Next there is an extra connection going to a water power station (currently no longer in use). Lastly there is a railway bridge going over the top of everything.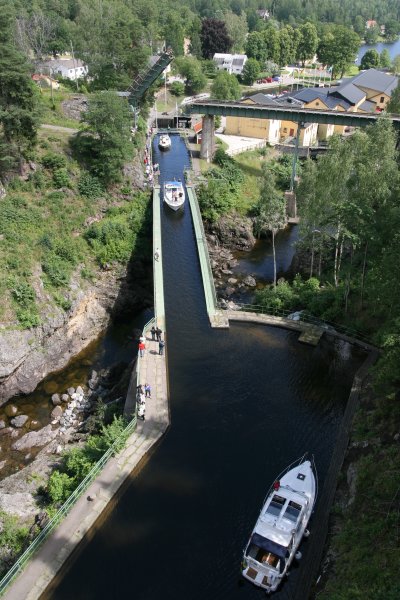 There also is a kind of bypass to get water from the upper lake to the lower with high capacity. Unfortunatly this is only done in the morning, so we didn't see it live.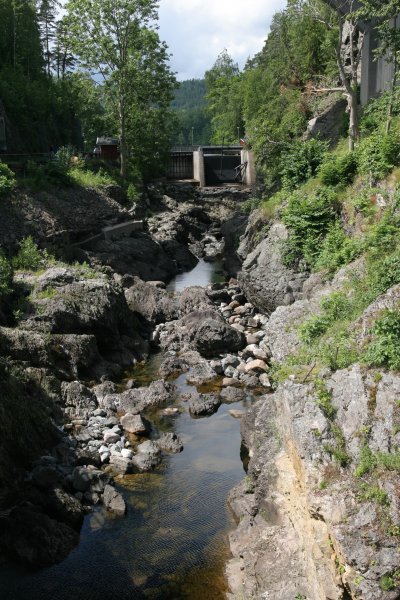 At the moment we were there, there was a yacht wanting to go downstream. Very fun to watch.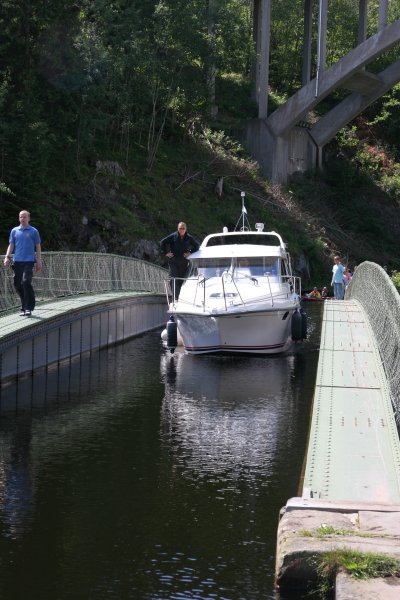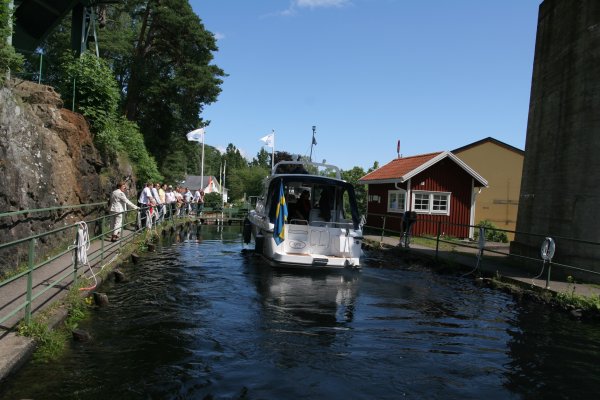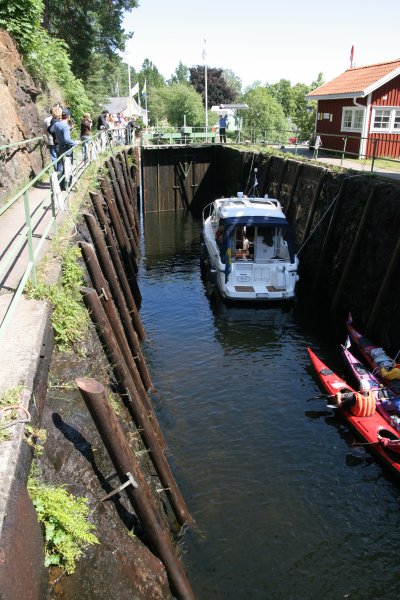 The change in height is significant. Opening the locks unleashes some water violence.
After leaving the locks we ran into a great piece of road. It started with a sign disallowing cars with trailers. Lots of height difference, sharp corners and a maximum speed of 70km/u (more than enough for some driving fun).
Afterwards we headed to Kil. On the was we made a stop at a supermarket to get some stuff.
On our first day in Sweden we allready had to stop for a railway crossing. Amazingly this time there actually was a real train! :)
When we arrived in Kil we decided to take a cabin at the local campsite. The weather was looking pretty unpredictable.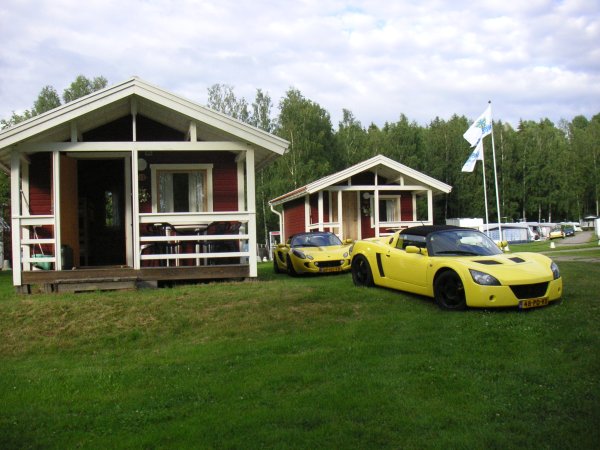 First we cooked dinner and tried to get the TV working on my notebook. Incredably the cheap DVB-T USB reciever seems to work perfectly and we could recieve a range of different channels. Fortunatly we found a weatherforecast (18:00 on SVT-2).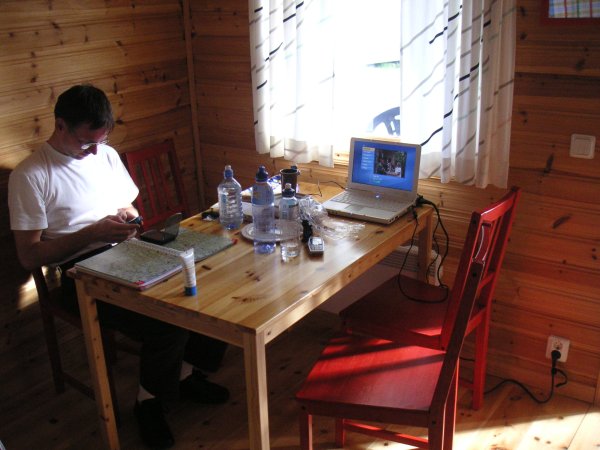 It looks like there is a lot of rain coming in from the south. So we made the route for tomorrow going north, so we might just mis the rain.
In the evening we took a bit of a walk, nice surroundings and a nice sunset at the lake.