Holiday in Scandanavia
Surte (S) to Göteborg (S)
Friday 12th augustus 2005
Woke up a bit later than normally this morning, around 08:00. As we want to visit the Volvo museum in Göteborg which opens at 10:00 it is no problem.
First a shower, then breakfast. Packed up our gear and picked up some folder material at reception. Unfortunatly it was pooring down with rain.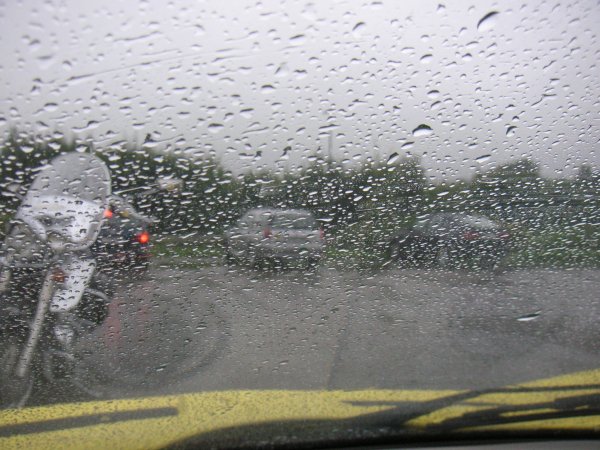 Around 10:45 we arrived the the Volvo museum. The entrance fee was the shokking about of 30 crowns per person. The amount of cars they have there is impressive. Below you'll find a short impression.
| | |
| --- | --- |
| Wooden chassis | Petrol V8 engine for a tank |
| | Prototype of the P1800 from "The Saint" |
| A crankshaft as a pole. | B270 90 degree V6, joint effort between Renault, Peugeot and Volvo, also used in the deLorean. |
| Opened up automatic transmission | Last build 480 |
| Activity Concept Car (ACC design study for XC90) | Performance Concept Car (PCC design study for the S60R and V70R) |
| Nicely placed exhaust ont the PCC | 2.0L 5 cylinder atmospheric in line for the BTCC (300+PK at 8500 rpm) |
| BTCC 850 estate | 1600cc turbo volvo 340 for rally cross (+/- 250PK) |
| BTCC 850 sedan | BTCC S40 |
| Concept citybus | F10 truck |
When we left the museum we found this one outside: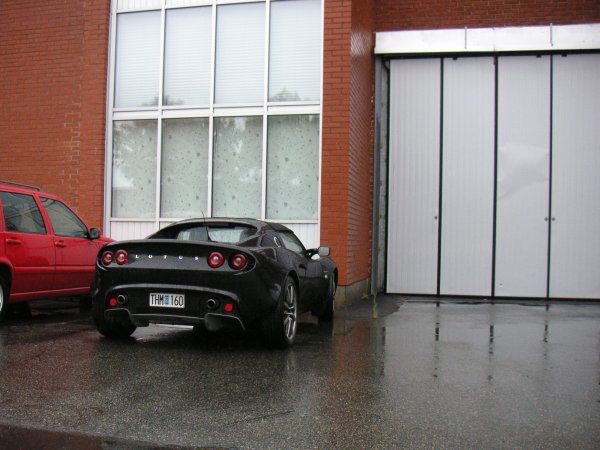 Maybe owned by a volvo employee? :).
Drove towards Göteborg to a parking lot across from Liseberg (with the super high prive of 10 crowns for 2 hours). We arrived there around 13:00, so we first had lunch.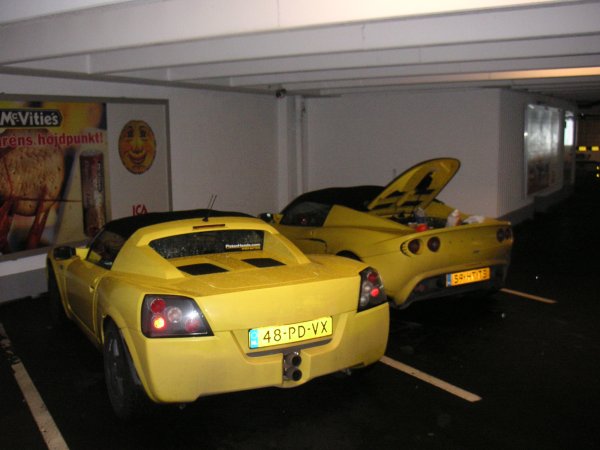 We went to the Svenska Mässan where they had an exhibition about dinosaurs. Entrance was 90 crowns, but the exhibit was a bit small, only 1 hall wich skeletons.
After the exhibit, we drove back on the 45 to a large Ica we saw there. Just had to buy some steff (especially polarbread). Took the oppertunity to full up the cars and head back to Göteborg to check in. We arrived around 16:45.
Around 17:15 we drove on the boat.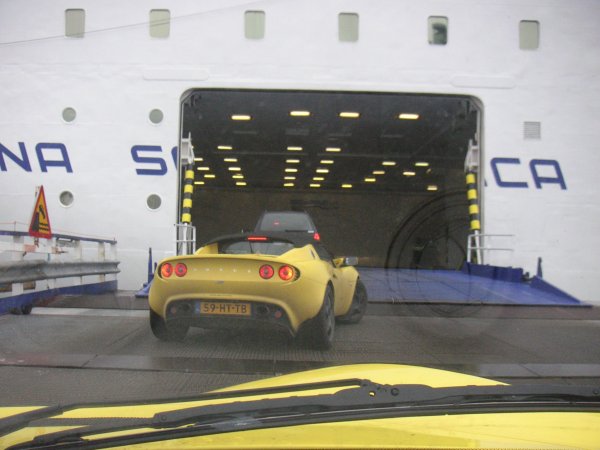 Once on, we directly went to the cabin to check if we had the correct breakfast voucher. Ofcourse it was for 1 person agin. So back to reception to have that fixed. Then we headed for the restaurant to hae some dinner. It was very good once again, lots of choice.
After dinner we went to the shops to pick up some souvenirs and spend the last of our crowns. The ship had left the harbour at that time.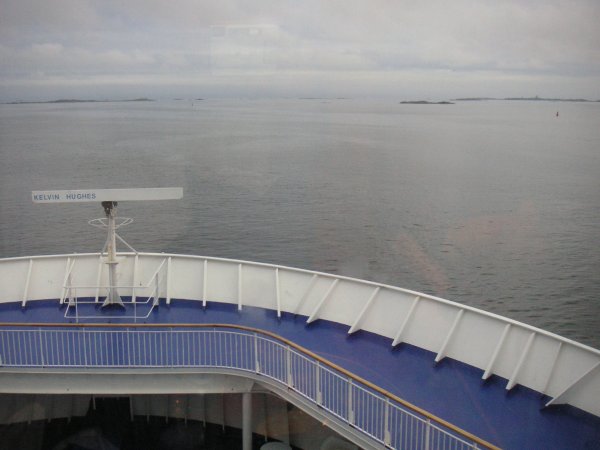 When we left the captain said it should be smooth sailing. But during the evening the sea got quite rough.
Updated the website, watched a bit of tv and tried to get some sleep.