Holiday in Scandanavia
Älvdalen (S) to Eskilstuna (S)
Monday 8 august 2005
Drove away from the campsite around 08:45. We had good weather, it was dry.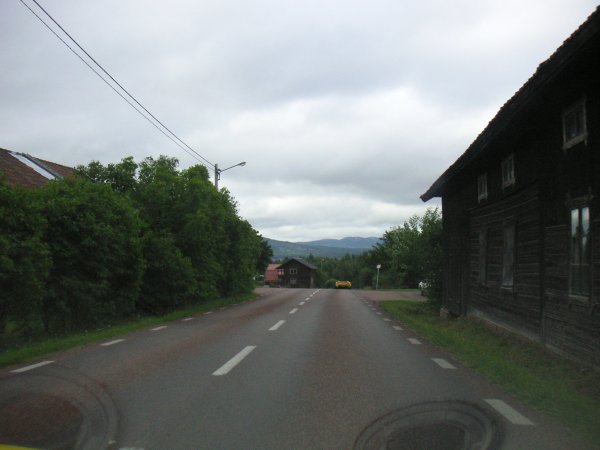 As usaual (yes, you get used to it when you've been driving here for a couple of weeks) a lot of nice roads and views.
During one of the stops I lost my numberplate (fortunatly Arno saw it just in time), but I was asking for it parking like I did.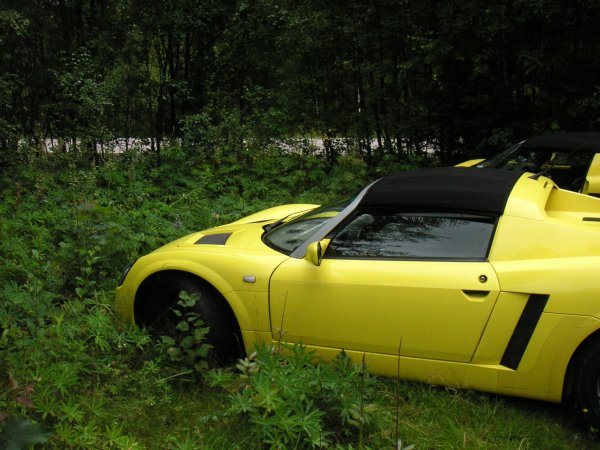 Around 12:00 we arrived in Falun, at the copermine.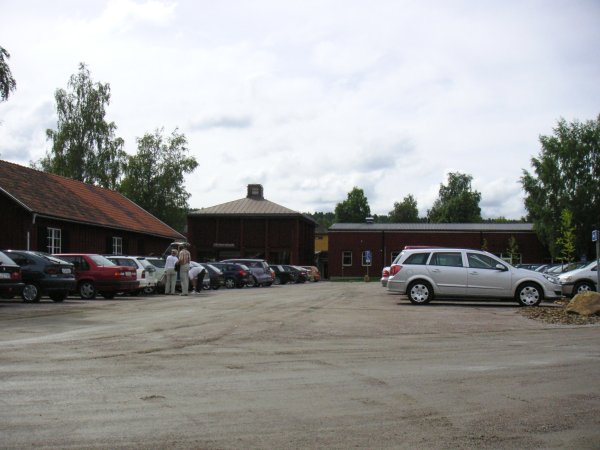 We had a tour through a small part of the mine. It's very cool to see how work went on in the past. And how much bigger it is than the cobalt mine we saw. The guide was pretty good and had a nice way of telling stories (turned out he was an actor). Unfortunatly the environment in the mine was pretty bad (very damp, cold and lots of "rain") so I didn't take any photo's.
After the tour we had lunch and set sail to Eskilstuna. We had a lot of nice twisty roads. Also seems I broke a record, the trip odometer was at 300km and the fuel guage was at 16 liters. The fuel guage is not that accurate, but I've never seen it this high after 300km's.
Once we arrived we found a camping. The weather was good so we set up the tents. I was wasn't feeling to good the whole day, So I decided to go to bed early again. Hopefully better tomorrow.