Wheelnut conversion
The wheelbolts that I used on the Speedster earlier work find. However, because an airwrench was used on them a couple of times, the allen bolts showed some deterioration. Because of the way forces work on allen bolts, this would happen again if I just replaced them with another set. Time for something different. To do something completely different I decieded to go for a conversion to wheel nuts. After some measuring, a piece of thread with a length of 50mm should be enough.

A set for 1 wheel (including the lightweight alluminium nuts) looks like this.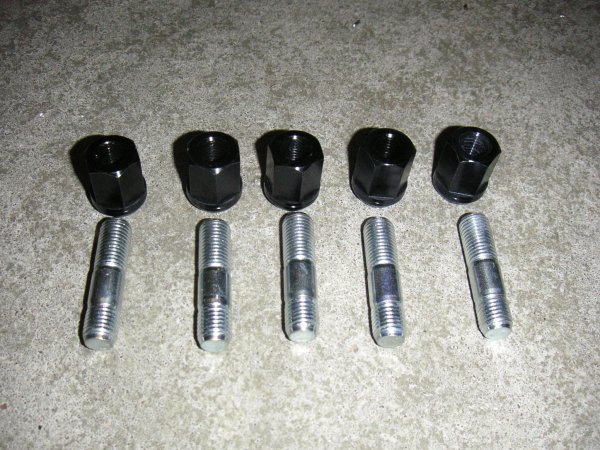 To make sure the threads are secure in the hub, I bought some loctite 2701. This is the permanent loctite.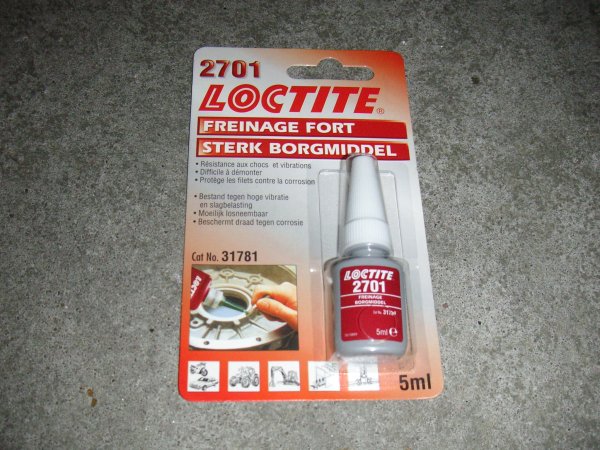 First put some loctite on the thread
Then put it into the hub.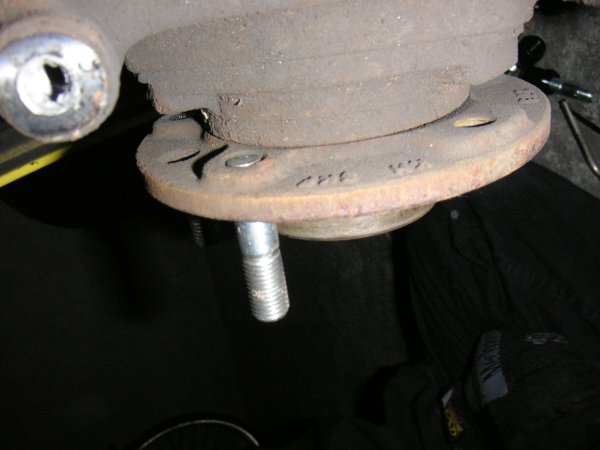 With all 5 in the hub and the brakedisc back in place (which doesn't have to come off btw) it looks like this.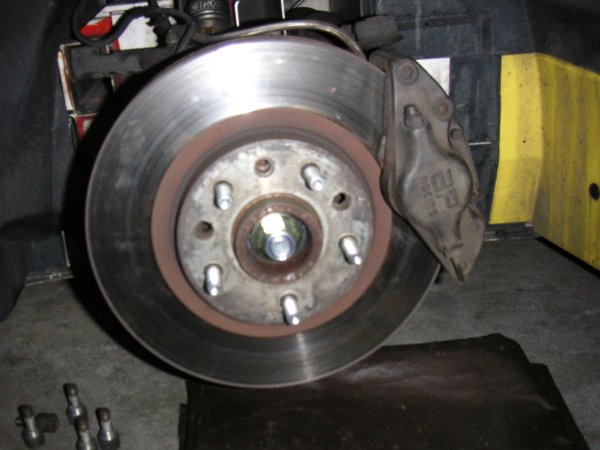 The small bolt that holds the brakedisc to the hub can now also be removed as the disc is now not going to fall off.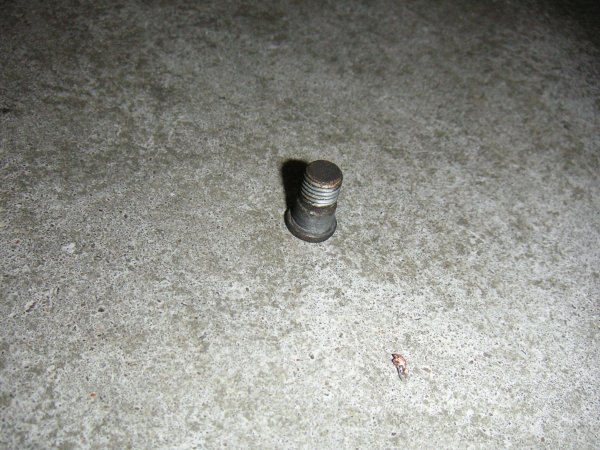 The wheel can now be put back in place. The wheel also stays in place a lot easier.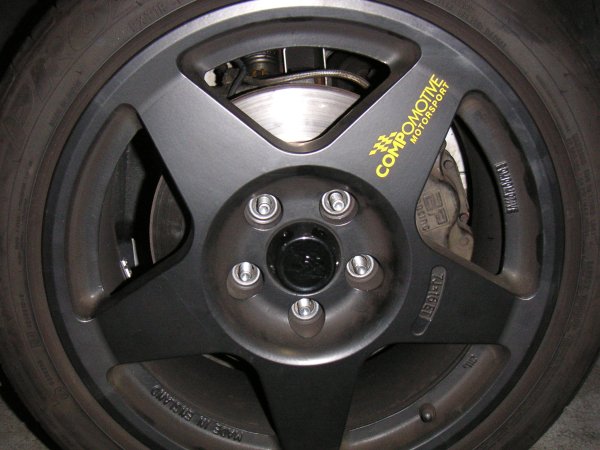 And finally the nuts can be put on.