Holiday in Scandanavia
Brønnsletten (N) to Gaupne (N)
Monday 16th July 2007
Today Trollstigen! But when we woke up this morning the weather wasn't looking very nice. Still, got on our way, but it was raining.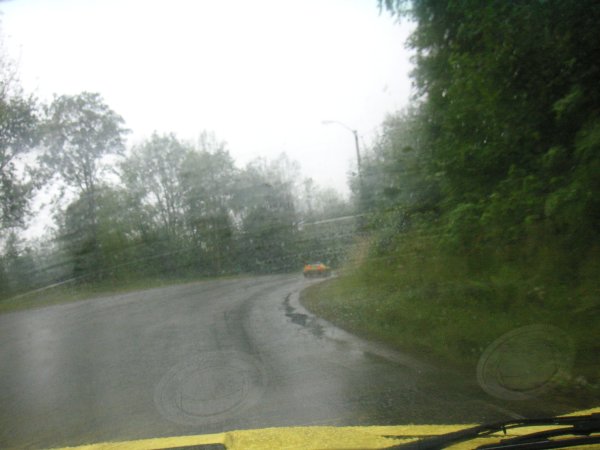 First filled up the cars with fuel and tried to position my camera so that I could film the whole Trollstigen part. As I don't have anything to fix the camera to I made this constuction on the seat.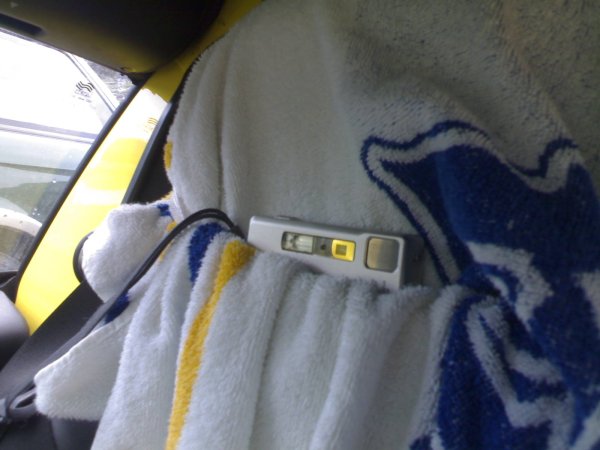 Trollstigen was very fun to drive. We were very fortunate with the amount of trafic. The climb is pretty quick. You don't feel the steep climbs (more than 14%) very much in these cars. See below the movie of over 8 minutes.
Once we arrived on top we stopped at the souvenir shop to buy a small troll.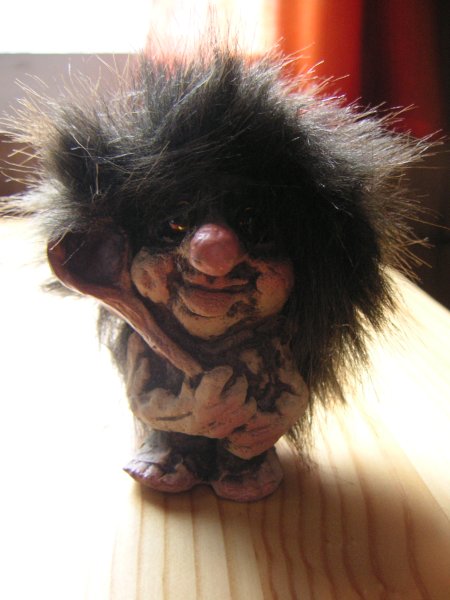 After driving on for a bit we stopped for the only ferry of the day. Fortunatly it showed up pretty quickly.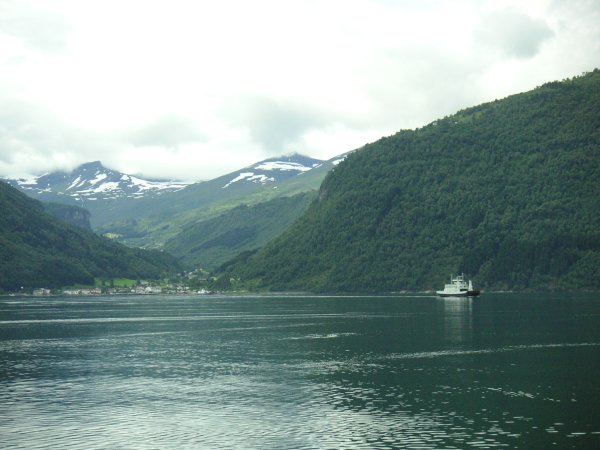 Ofcourse we had to buy a ticket first. It is not too bad, NOK 52 per car.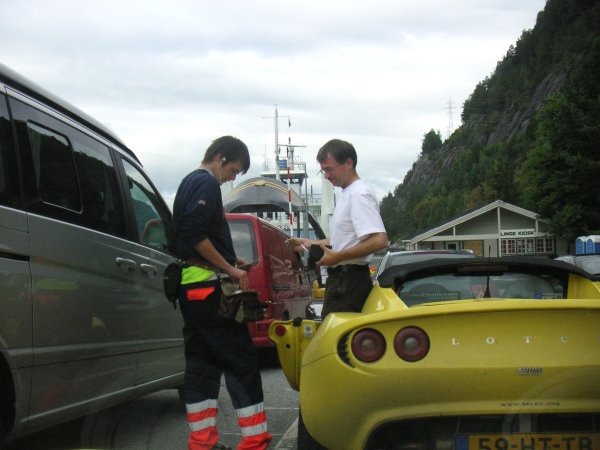 Once the ferry was full we got on our way for the short trip.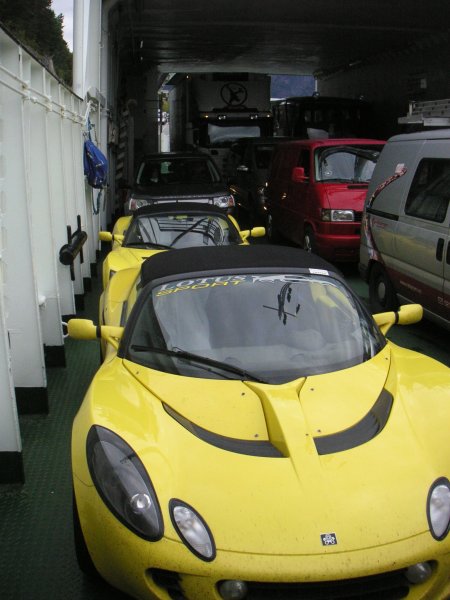 After the ferry we had some very nice roads. We made a quick stop in the middle of a nice hairpin section.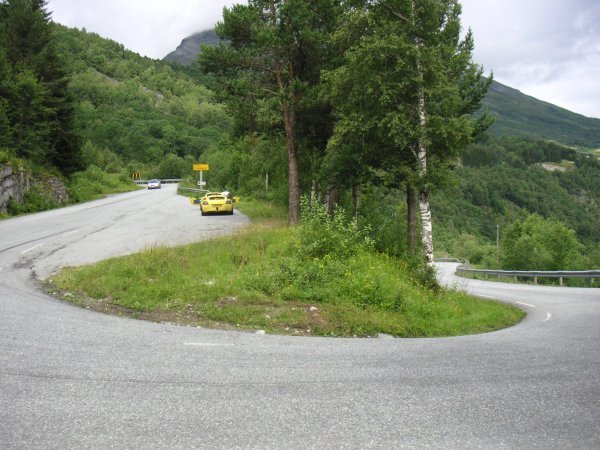 There also seemed to be a Porche trip going on today, there were more than 20 driving by.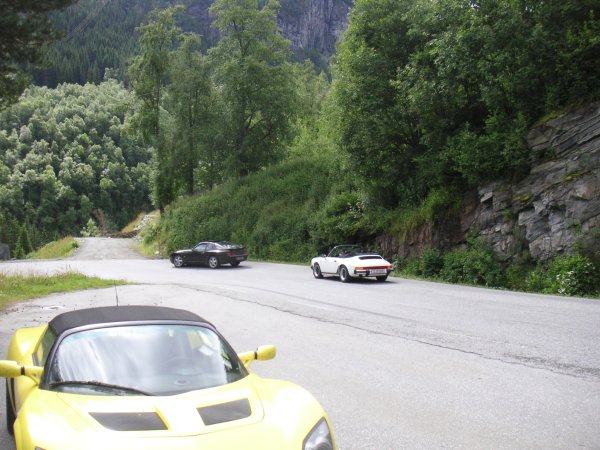 The view was fantastic from this spot.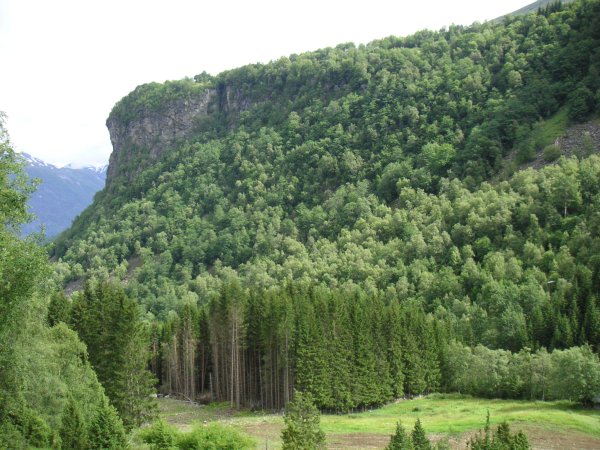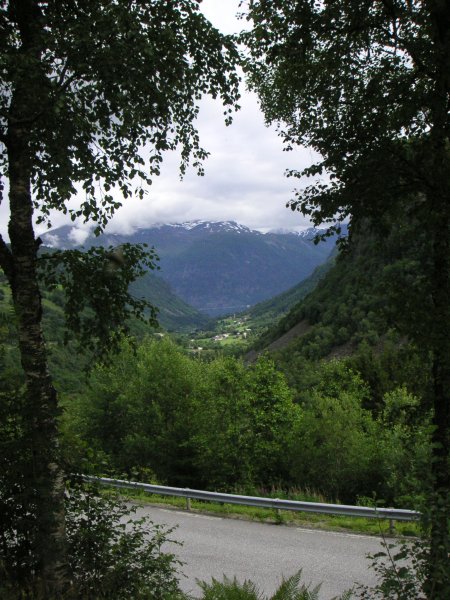 As the weather was looking better we took off the roofs. And they stayed off the rest of the day.
On our way to a lunch spot made some nice photos.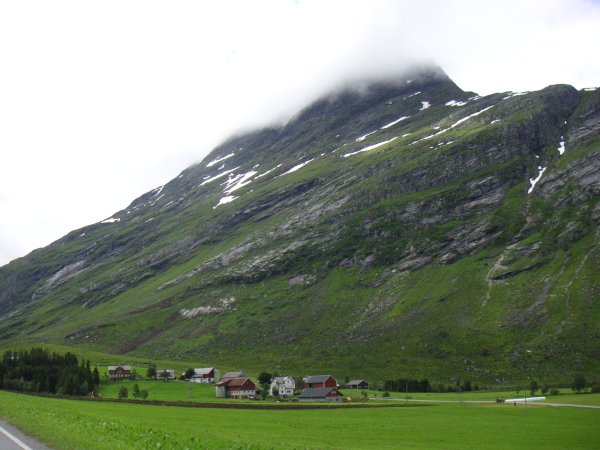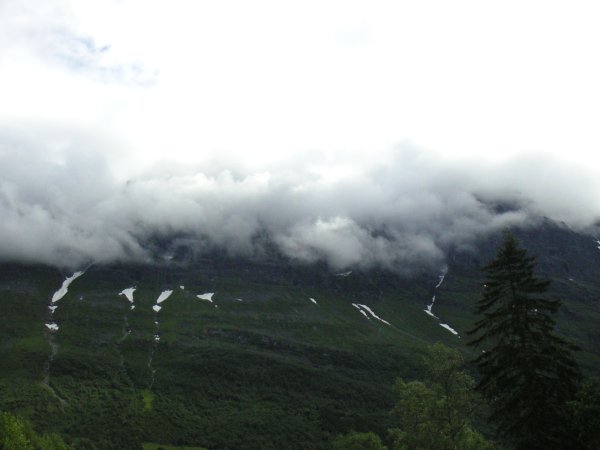 This time we ran into a hurd of goats. We haven't encountered these before on the road.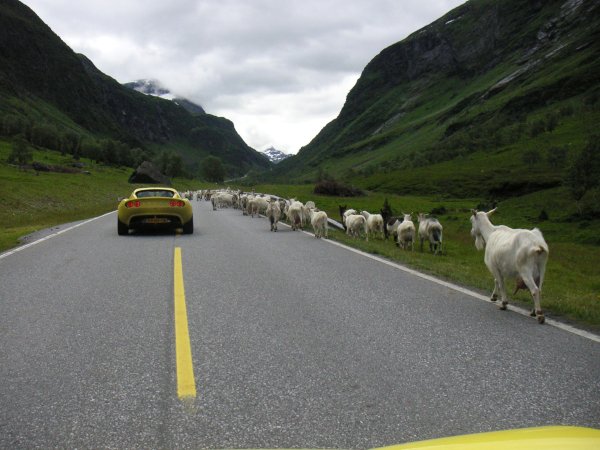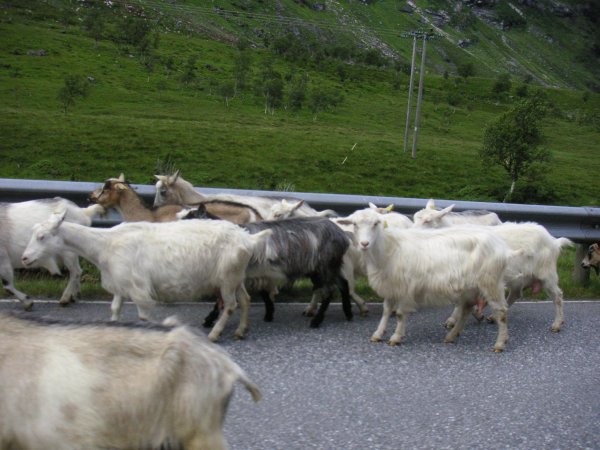 Just after 12:00 we stopped at a nice spot fo some lunch. Again, very pretty view.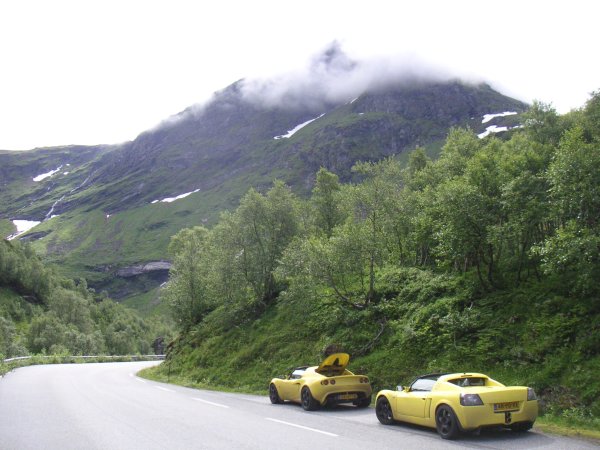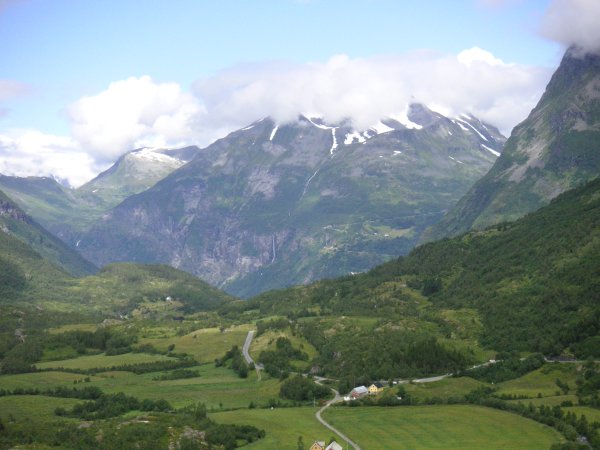 For quite a bit of the next bit of road we had slow going traffic in front of us. That was a real shame, because to roads were great.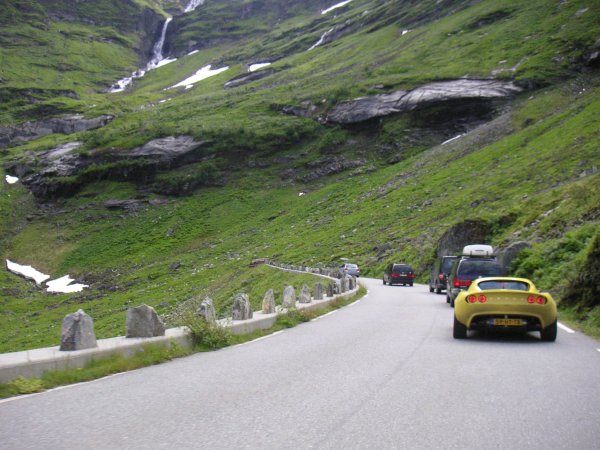 It did give me the oppertunity to take more time to shoot some pictures.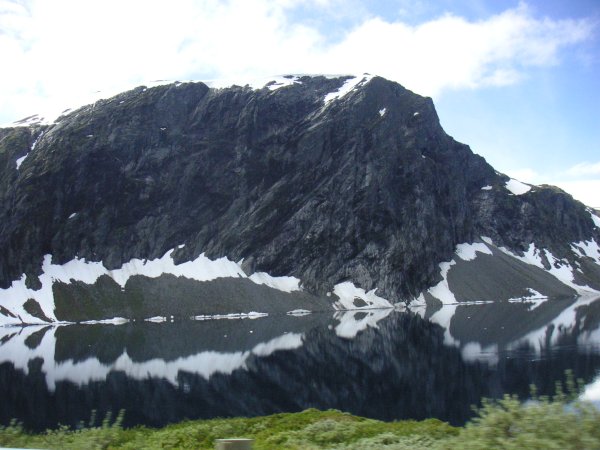 The higher we got the more snow we saw. Not that strange as we were way over 1400 meters.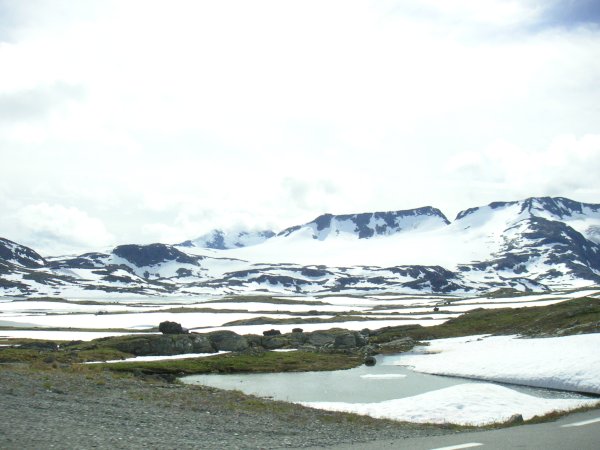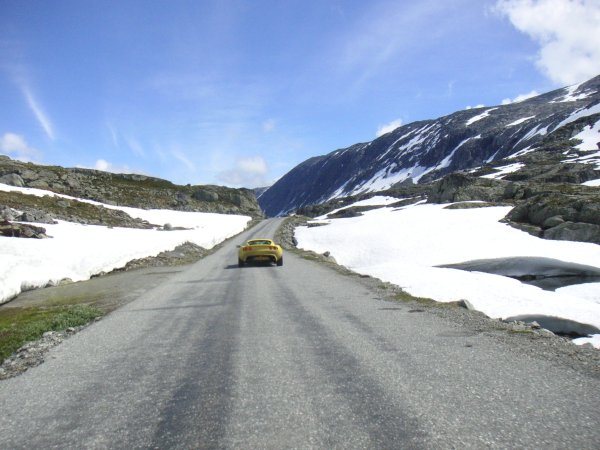 Later in the afternoon we started to descent again. The amount of green increases very rappidly.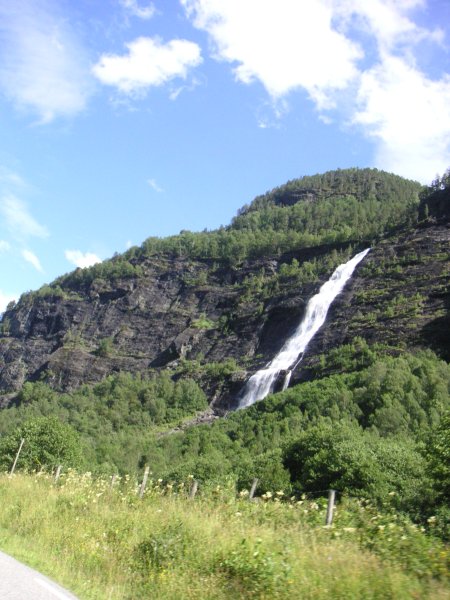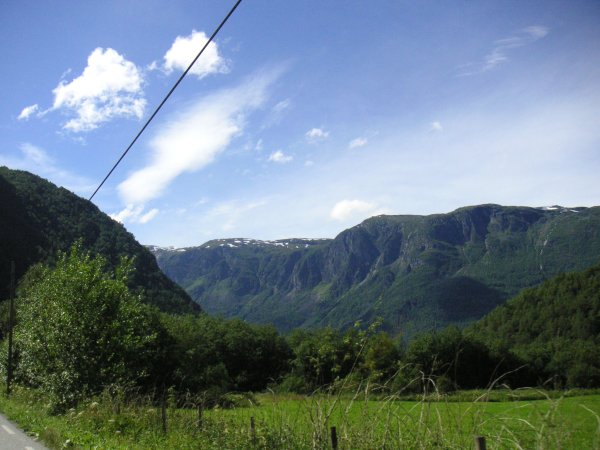 At the first campsite we stopped they didn't have any cabins available. But they did at the second one. However there was nobody we could pay for the cabin. We just had to take the key from the lock and tonight betwee 20:00 and 21:00 you can pay.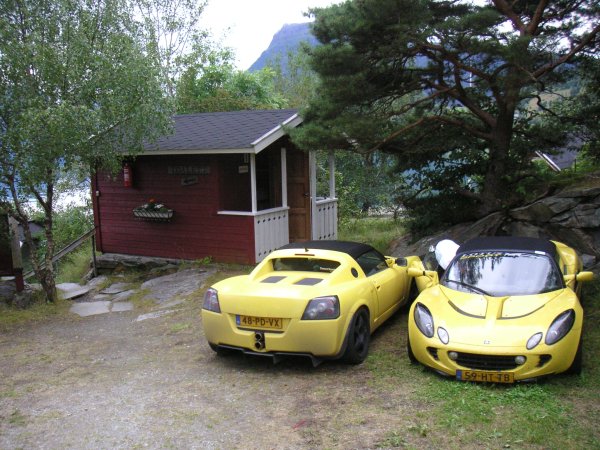 After we found the cabin we first went to get some grocery's. We were completely out, we ate the last bits for lunch.
The cabin has a nice view over the Sognefjord with our own waterfall at the other side.