Holiday in Scandanavia
Røros (N) to Brønnsletten (N)
Sunday 15th July 2007
Got up a bit earlier this morning which was good. This camping is pretty ok, and prices for the cabins are pretty low. But the downside is they have only 2 showers (1 for the ladies and 1 for the gents). So it was BUSY there this morning.
After finally showering and heaving breakfast we went on our way. First got some fuel.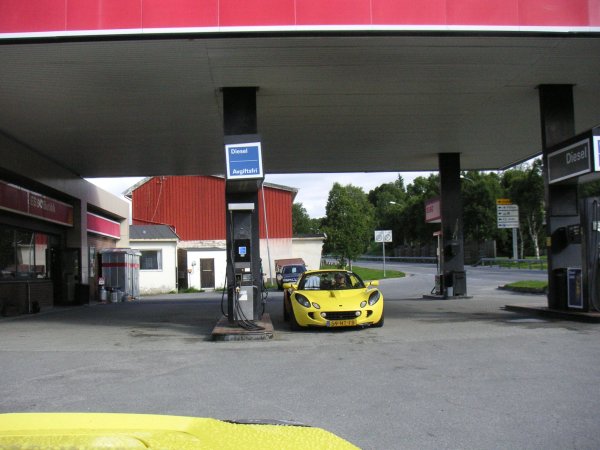 Weather was good, so the roofs could come off. Took some nice pictures while driving.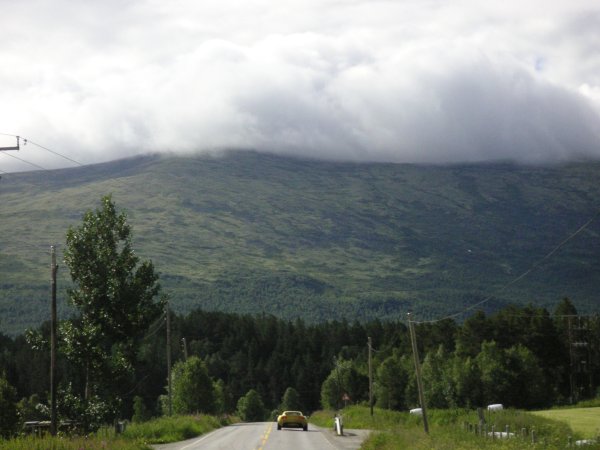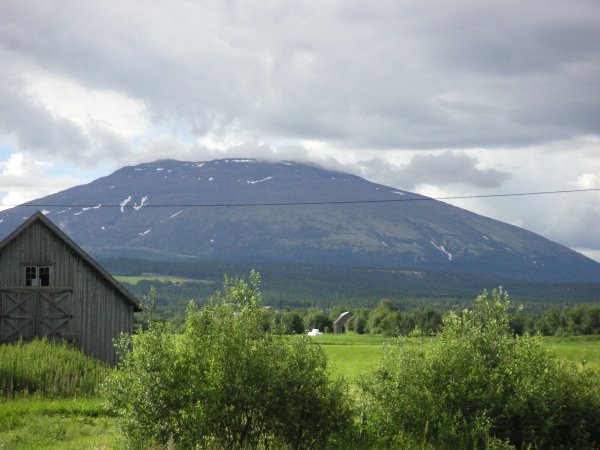 Unfortunatly the sunshine didn't remain, so we had to stop to put the roofs back on.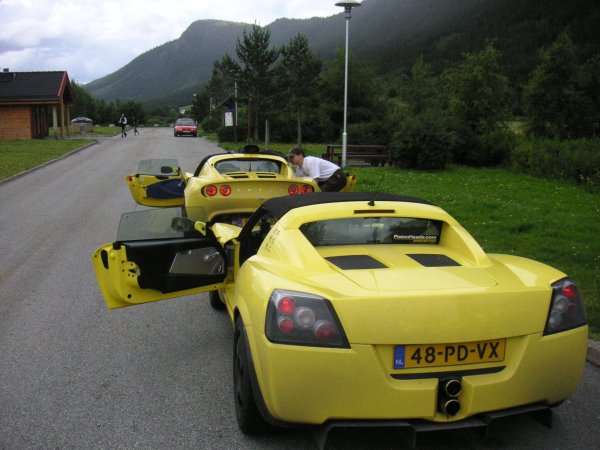 Around 10:30 we made a stop at what turned out to be a war monument. At this spot the Norwegian forces stopped the German army during the second world war.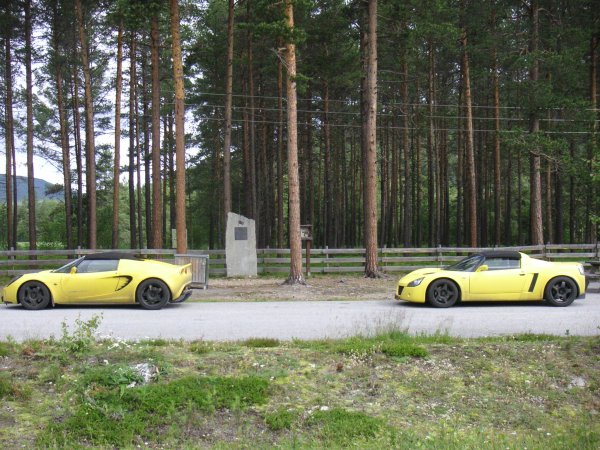 Behind the monument there were also a couple of sheep grazing. Still are funny animals.
Before we got on our way we took the roofs of again. And again some nice views from the cars.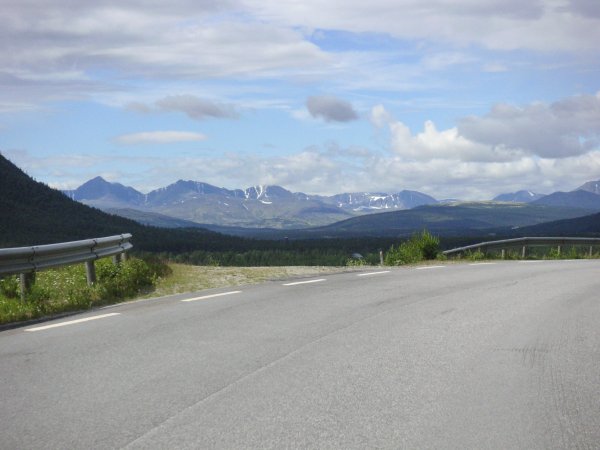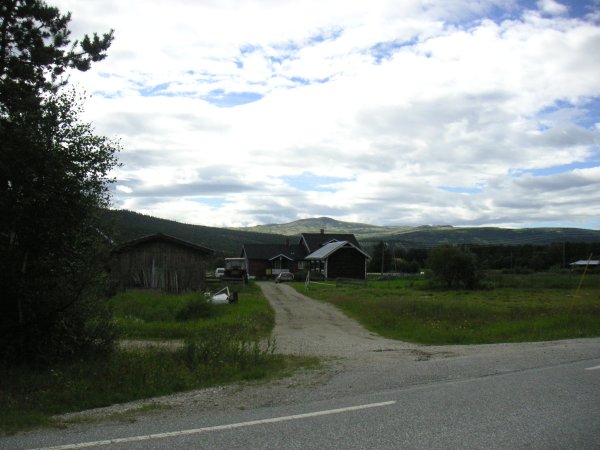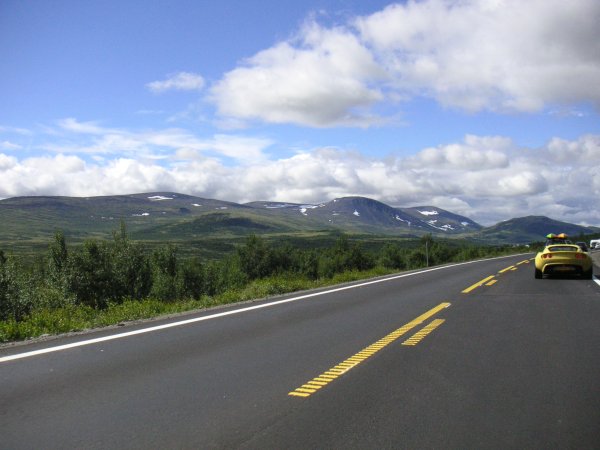 And again lots of sheep! The sheep are starting to outnumber the amount of reindeer we saw last time.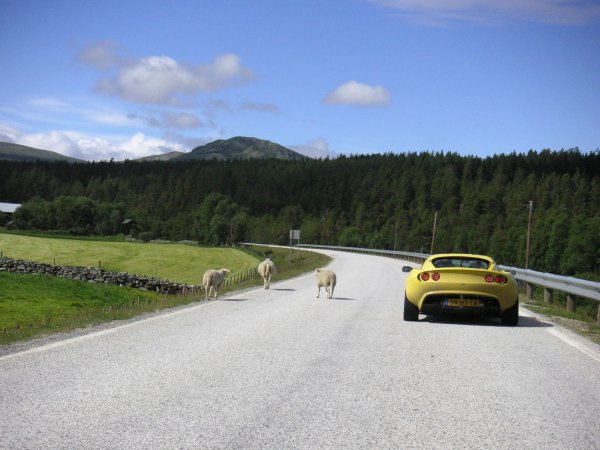 The air started to look a bit cloudy again, so just before noon we decided to stop for lunch and put the roofs back on the cars again. Ofcourse you expect to have a quiet lunch over here, but we had unwanted guests.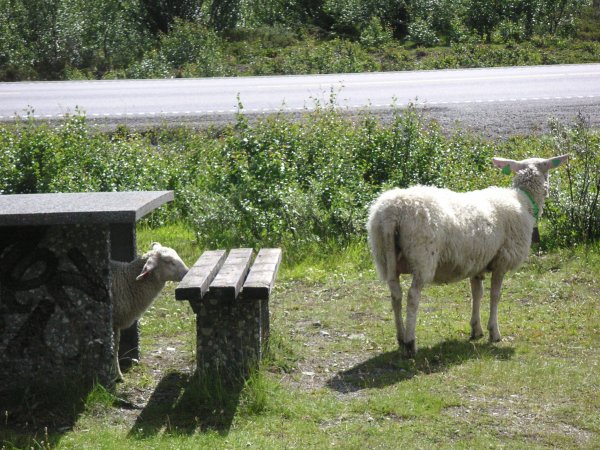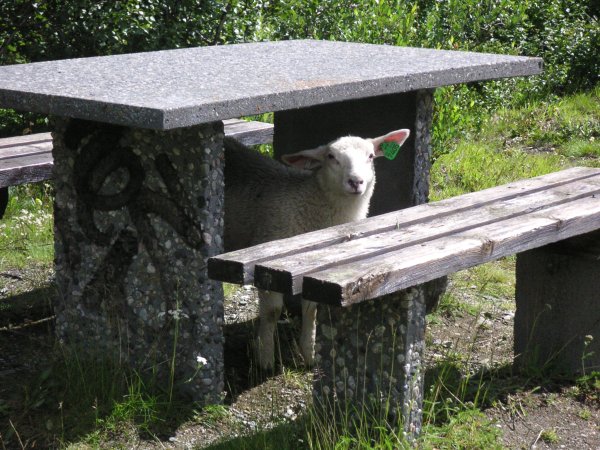 Fortunatly they didn't want to stay for lunch.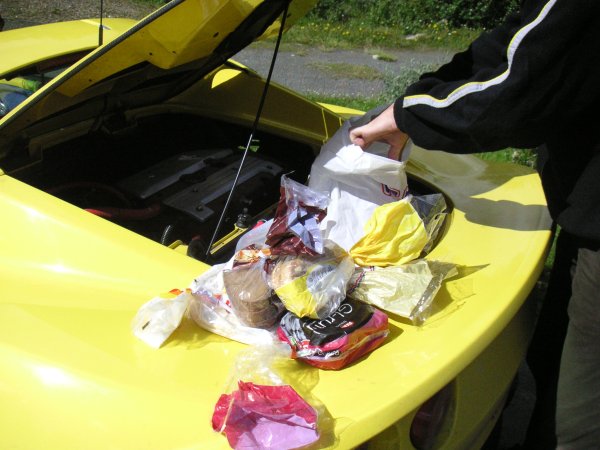 After lunch we drove on some really nice roads.
As the weather wasn't very good we decided not to drive Trollstigen today but hope the weather will be better tomorrow. So we arrived at the campsite quite early (before 14:00). We decided to take a cabin because of the bad weather.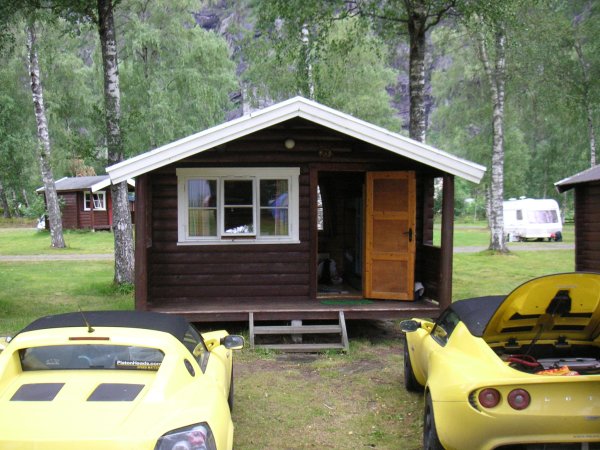 And ofcourse lots of people interested in the cars.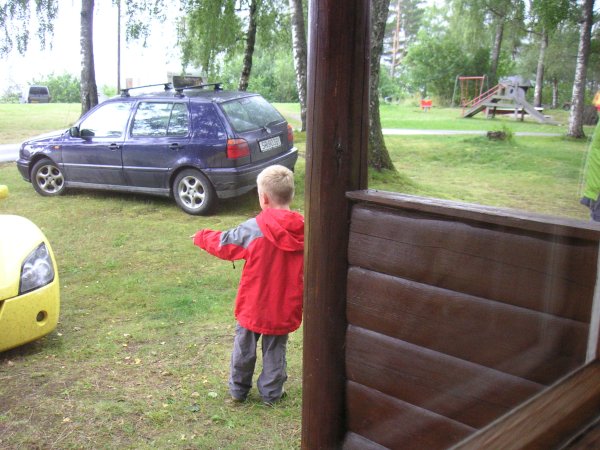 We quickly drove by 2 fuelstations to find some milk (as we have a fridge now anyway). It didn't rain too hard, and the mountains look quite nice covered in clouds. So we went for a little walk.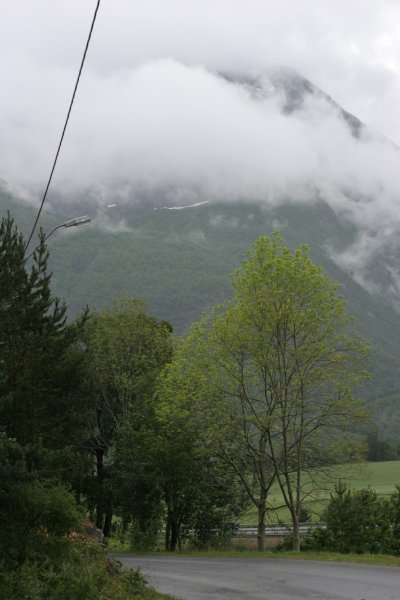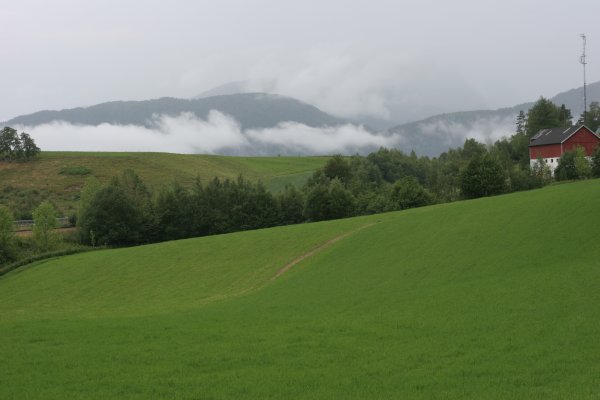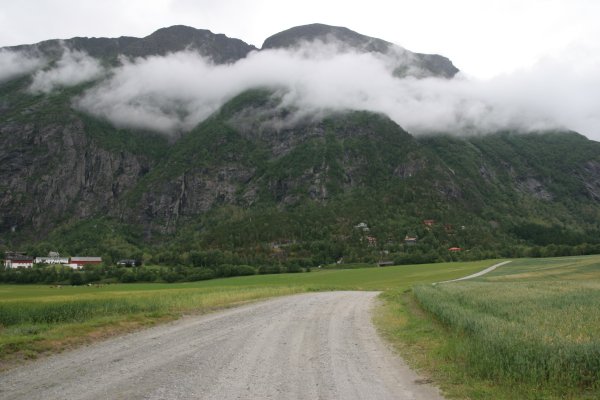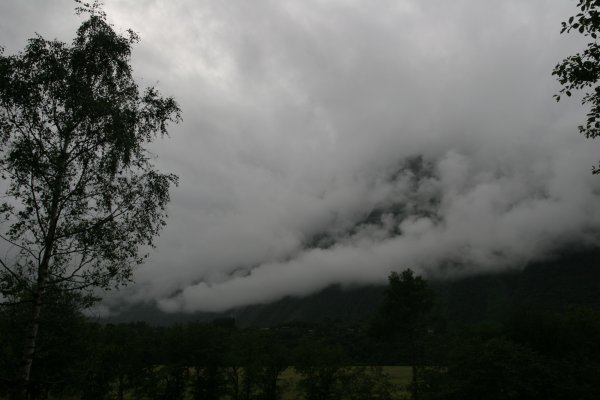 At the reception we got a day of internet for NOK 40. Security is funny. The wireless network is encrypted and if you pay you get the days key.
After dinner worked on the website for a bit and will try to upload everything in a moment.