Holiday in Scandanavia
Korgen (N) to Straumen (N)
Friday 6th July 2007
To be on time for the ferry we had to leave a little bit early. Fortunatly this time a working navigation system in my car!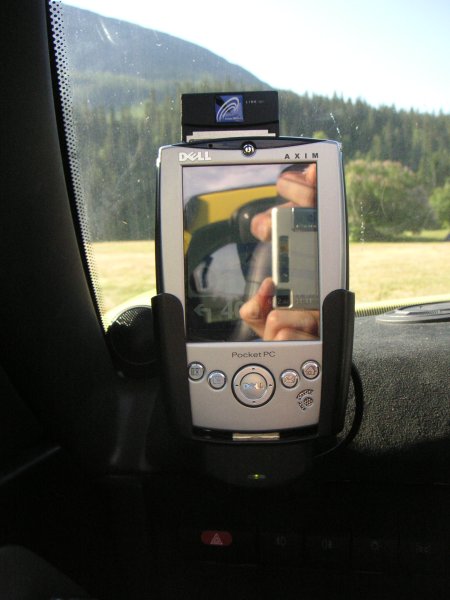 The weather was fine again, so we took the roof off and drove to the R17 for the touristroute.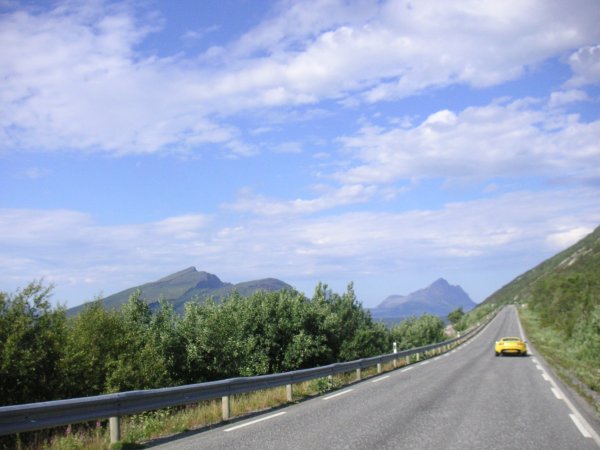 The really curvy parts were hard to film with one hand on the steeringwheel, but I had a go anyway to give an impression of the road.
Again there were a few nice views. Because of the timeconstraint we couldn't stop, so I tried taking some pictures from the car.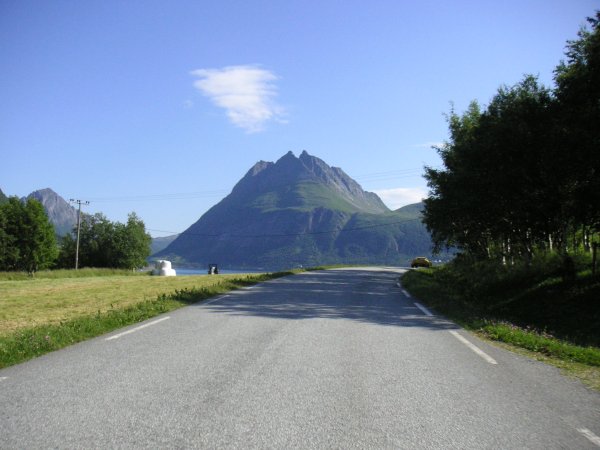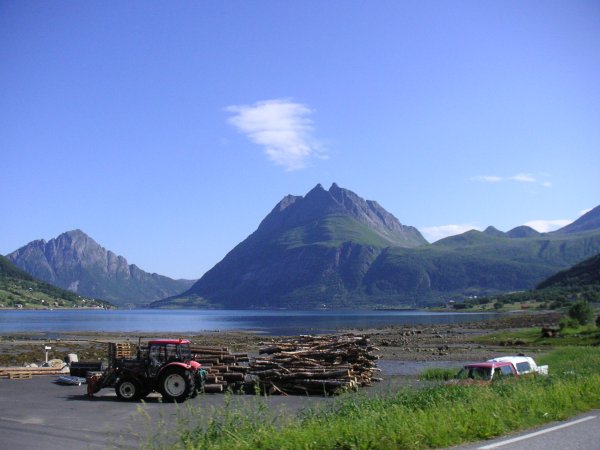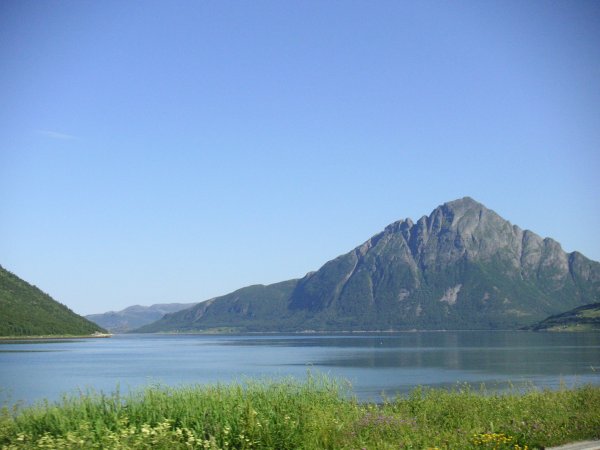 Fortunatly we arrived on time at the ferry.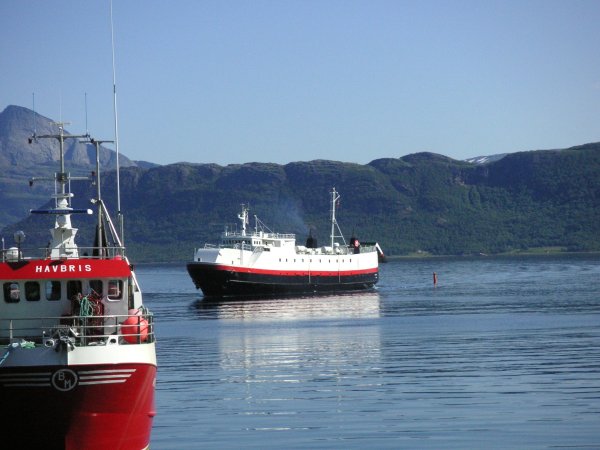 The ferry left neatly on schedule (10:15).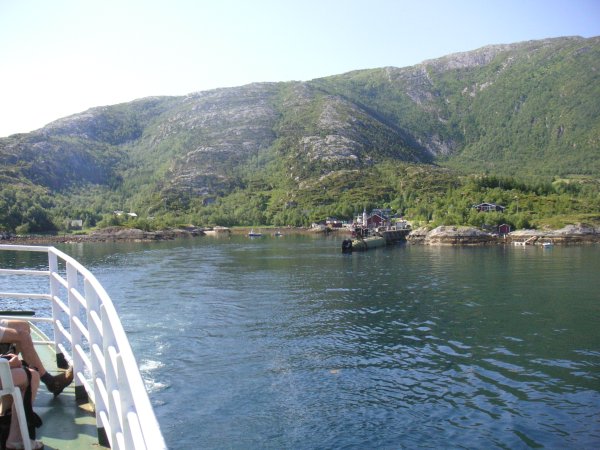 It was fun seeing the fjord from the water. It took around 50 minutes, quite a long stretch.
On board we passed the polar cirkel. This time no picture with the cars on it, that would be a bit tricky.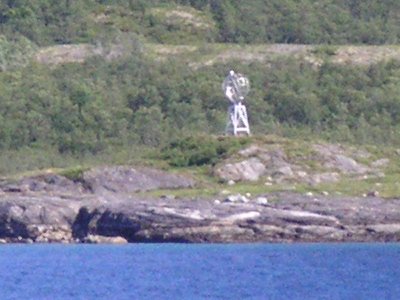 When we arrived we continued our journey. Very nice roads, pretty landscape and fast corners :)
We were nicely on time for the next ferry. Unfortunatly they don't seem to connect well. We had to wait for over an hour.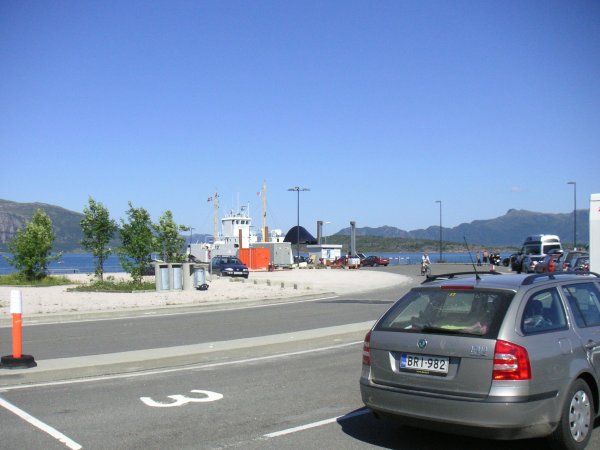 So we made use of the extra time to eat some lunch and keep out of the sun as much as possible.
At 13:10 we finally got all the cars on board and were ready to leave.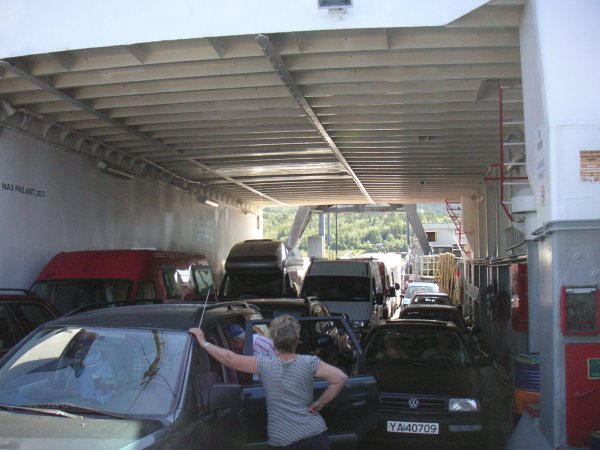 While on the ferry we passed the second largest gletcher of Norway. It is a bit difficult to make out on the picture.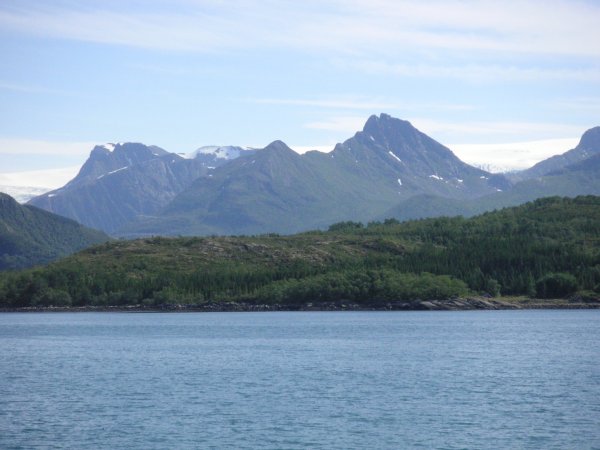 The next bit of road was a nice drive. Unfortunatly the remainder was a bit boring, more like the E6. In Fauske we stopped to get some grocery's and fill up the cars.
We continued to the camp site in Straumen to put up the tents.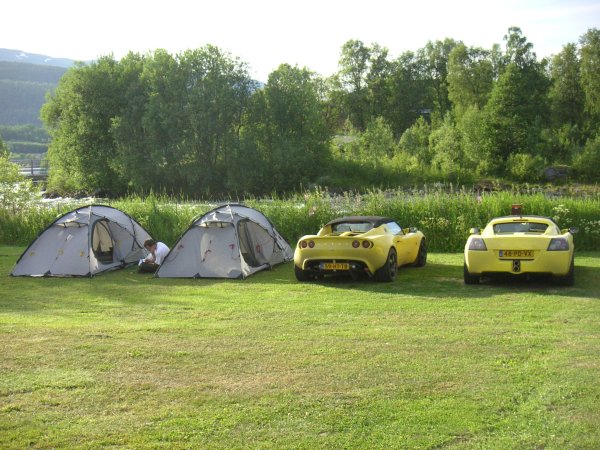 We have a very nice spot, close to a quite fast flowing river :)