Holiday in Scandanavia
Sangis (S) to Älvsbyn (S)
Tuesday 2nd august 2005
Got out of bed around 07:00. Took some time to have breakfast, take a shower and pack up the car. Weather was look ok, bit on the cold side, but good enough to thake the roof of. And the weather remained ok!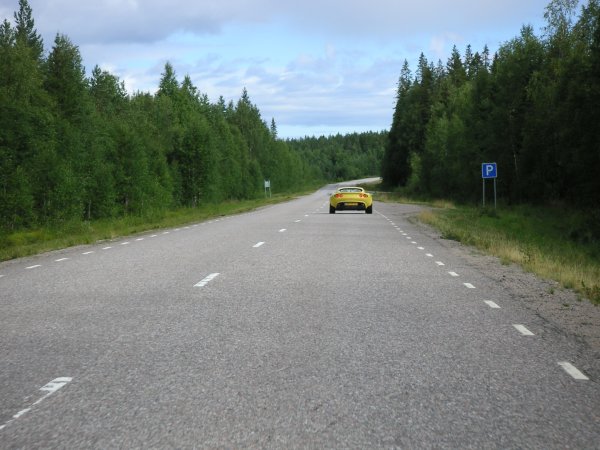 Took a lot of gravel roads, alltough we tried to avoid them in tom tom. But it looks like the map information isn't that good (click for movie).
And ofcourse we saw some reindeer
We even crossed a railway. That happened before, but we never had one that was closed. But just as we drove up there it closed!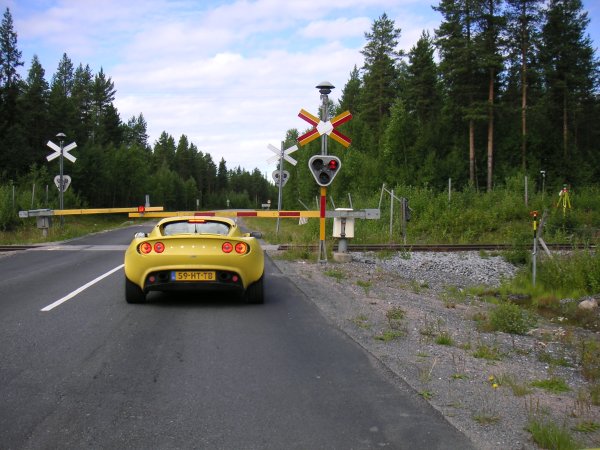 So, we were eager to see what kind of train would pass, how long it would be etc. But we didn't expect this..
We had some very nice roads, helped by a nice amount of sun ).
Just after 12:00 we crossed the Arctic Circle again. This time on a nice quiet road, so a good chance to take some pictures with both cars on there.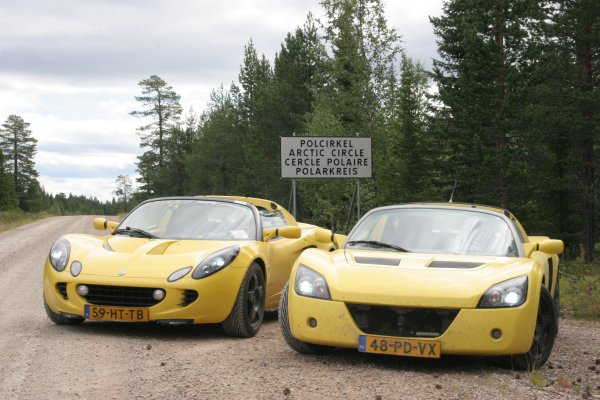 Moving up to road a bit you find the village called Polcirkeln, which is very close the the Arctic Cicle.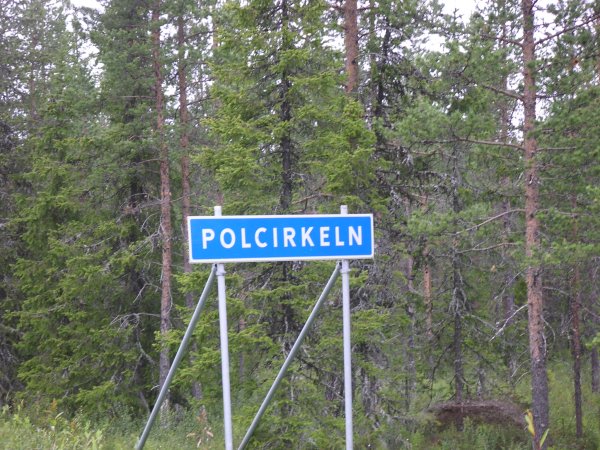 We stoped for a bit of lunch. This time outside, allthought clouds started to form.
The disadvantage to the gravel road is that the produce lots of dust. The cars were coverd in it. As the dust is very fine, it goes everywhere you don't want it to go (click for a movie).
Around 15:30 we arrived in Storfors, to see the last bit of the Piteälven joins with the Varjisån. A pretty spectecular waterfall.
We continued our trip to Alvsbyn, searching for a campsite. The first one we found had a cabin available for a reasonalble price. As the weather should be bad tomorrow we decided to take it.
After unpacking we went out to find a local Ica to get some groceries.
Afer dinner, we did the dishes and planned the route for tomorrow.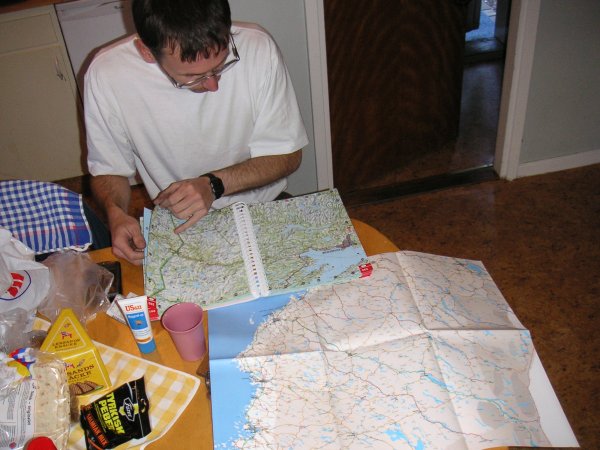 Did some work on the website and watched some tv. To our amazement we saw that the forecasts had moved the bad weather a day further. Tomorrow should be fine, the rain should arrive on thursday. Fortunatly the cabin wasn't much more expensive then 2 places to put up the tents.