Holiday in Scandanavia
Inari (F) to Rovaniemi (F)
Sunday 31th july 2005
This morning we got up an hour earlier. We are in Finland and the timezone is an hour later there. So to avoid traffic at the showers we got up an hour earlier. Added problem was that it had been pretty cold that night, so didn't sleep very well. Arno was awake round 02:00 and saw temperature of 5 degrees.

In the morning it was dry. After showers and breakfast we could pack everything up dry.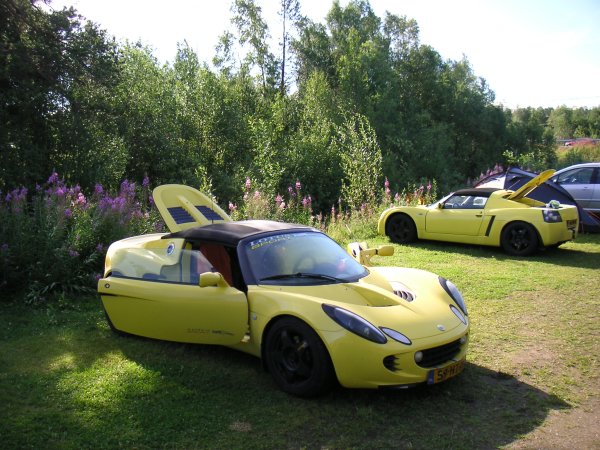 The view from our place on the campsite was pretty nice.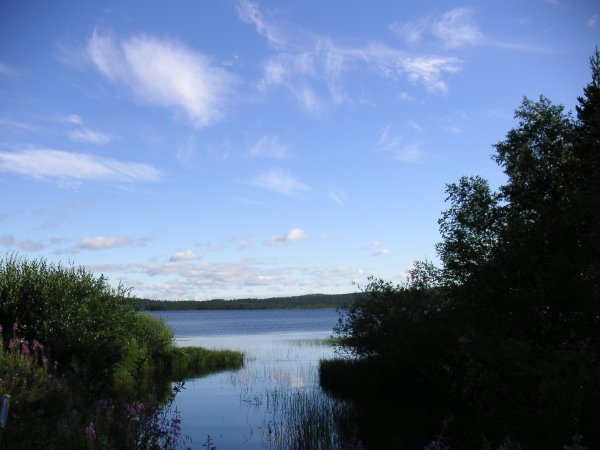 Then it was time to drive on. The weather was really nice, we could take the roofs off.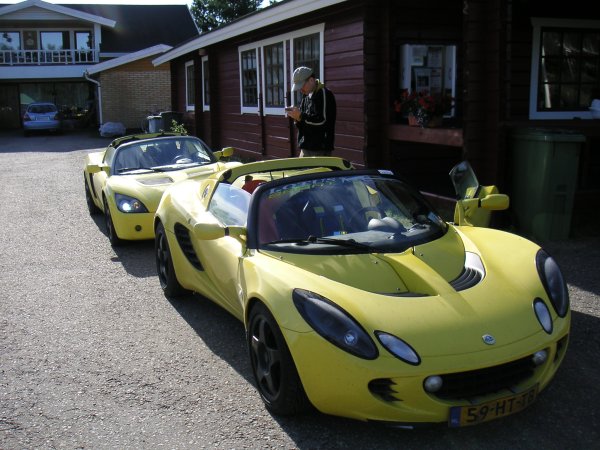 We didn't have any rain. But it was a bit cold, around 14 degrees. But with the sun out it was very nice.
We took a little detour to see a monument. Not very exciting but took a picture anyway.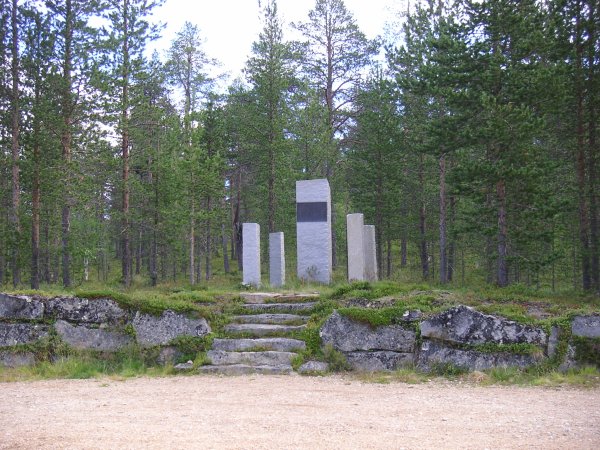 We saw a lot of reindeer today. And I actually got some pictures. Shoothing the pictures while driving was a bit tricky, so we had to stop.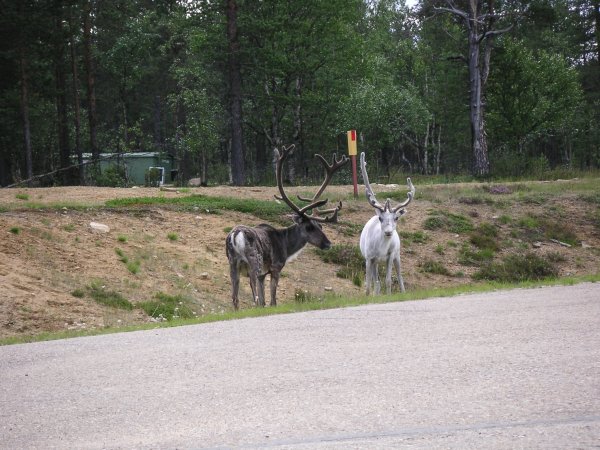 Round noon we found a souvenir/cafe where they sold smoked fish. We went in to buy some smoked salmon. But we had to wait 15 minutes because it was still being smoked. While waiting we watched some tv, the new GP series was on. After 15 minutes we bought to pieces of smoked salmon and ate it at a nice parking spot.
After lunch we continued to Rovaniemi. There we went to Santaclause. In short, it is a collection of souvenir shops with a santaclause theme. The nice bit is that it is on the Arctic Circle.
After visiting santa we found ourselves a campsite. Put up the tents and had some dinner.
After dinner we went for a walk. When crossing the bridge we had a nice view and could see our camping spot. Our neighbours seemd to be interested in our cars. They were posing for pictures just after we had left :).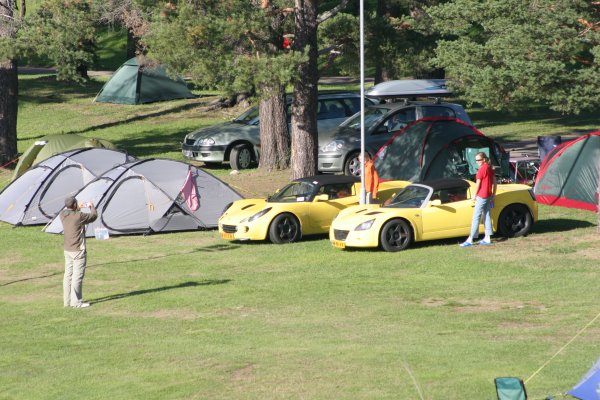 The bridges were pretty nice. One on each side of the campsite, so we walked both.
We even found some grafitty on our way, we didn't expect that in Finland.
To prepare for tomorrow, Arno got the jack out of the nose of the car. If we find a shop that has new tires for the Elise then we at least have a jack ready that is low enough for the car.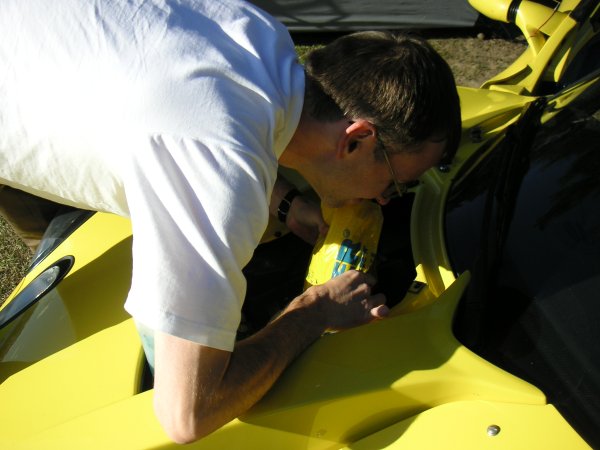 Afterwards did some work on the website during which some of our other neighbours visited to check out the cars. Unfortunatly then didn't speak english, so communicating was a little bit difficult. But when he could sit in the Elise he was very happy.