Holiday in Scandanavia
Göteborg (S) to Arvika (S)
Sunday 24th july 2005
Even though the sea was pretty quiet, both of us didn't sleep too well. So we could as well get out of bed, shower and be on time for breakfast. That was also arranged as well as diner.

After breakfast we went on deck to see how we were approaching Göteborg. There were some other people on deck feeding the seagulls, very fun to watch.

And ofcourse we had to check if we would clear the bridge...

Afterwards we went back to the cabin and picked up our stuff, ready to go to the cars.

Once we were off the ship we set course to Trollhattan, to the Saab museum. Allthough it isn't very big, it's fun to see all the cars and engines.

But the most impressive car was the 93 viggen pikes peak. Specifications:
4 cylinder engine, 2047cc with 4 valves per cylinder with injection
Turbo, Gerrett 2008 t 3,5bar
800PK at 8500 rpm
710Nm at 6500 rpm
Weight 1050kg
0-100km/h: 2.2 seconds
Top speed: 240 km/h
After the museum we went to find a cashmachine and find a supermarket.
Then we set course to Arvika. Around 12:00 we first had some lunch.
After lunch we continued the journey to Arvika. When we arrived at the camping we decided to get a cabin. They were really cheap there, even compared to setting up two tents.
Then we first had to make some dinner.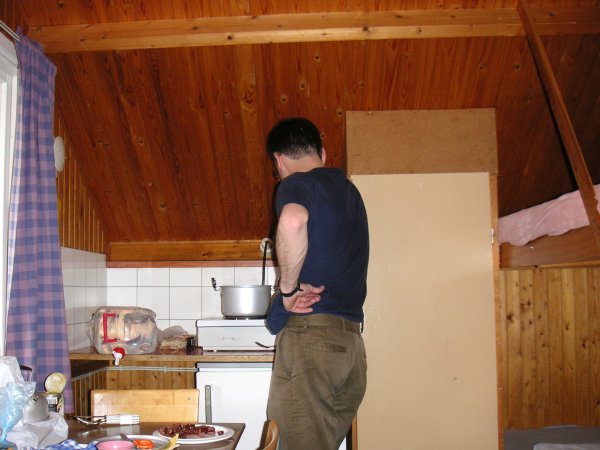 Unfortunatly it started to rain soon after dinner...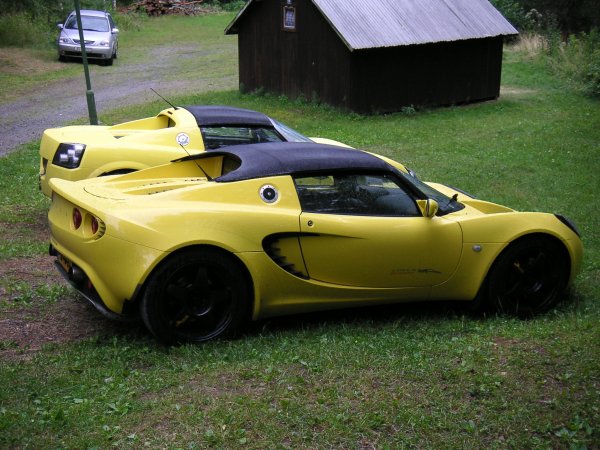 The cabin apparently als has a tv connector. After some fiddling around with the notebook and the tv decoder we seemed to have a picture.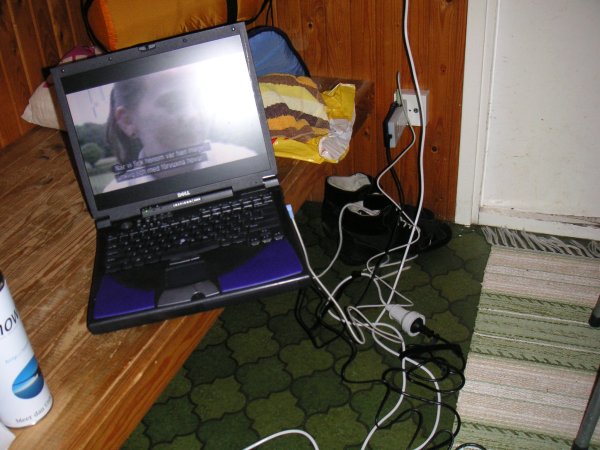 After some searching we actually foud a channel which had some information on the weatherforecasts.
Where we were going it didn't seem to be too bad, not too much rain and even a little bit of sun.