Team Dynamics wheels
I've had my current summer wheels (Compomotive MO's) since 2005. Back then they were almost the only supplier able to make a custom fit set of wheels. But now there is more choice. And I was looking to find a set of lighter wheels.

There are lots of wheels to choose from. The most interesting would be the OZ Ultraleggera, but that would be quite a compromise in mounting and offsets. I also looked at Braid (Winrace Type A), but they turned out to be not quite so light weight and quite expensive. Of course another popular choice is the ATS DTC, but they don't have a 16" front wheel and 9" at the rear is too wide for me.

So in the end I ended up at Team Dynamics with their Pro Race 1.2. They've got a lot of sizes to choose from, there pretty light weight, and if you search long enough, not very expensive. I wanted to keep the sizes as close to my Compomotives as possible, as they seem to work pretty well. I ended up ordering:
| | Team Dynamics | Compomotive | Original |
| --- | --- | --- | --- |
| Front | 7.0J x 16 ET 23 | 7.0J x 16 ET 23 | 5.5J x 17 ET 26 |
| Rear | 8.0J x 17 ET 33 | 8.0J x 17 ET 30 | 7.5J x 17 ET 36 |
After a bit of shopping around I managed to order a set from the UK (new) for EUR 594,76 including VAT and shipping. Not bad :)
So after a while I ended up with a nice stack of boxes.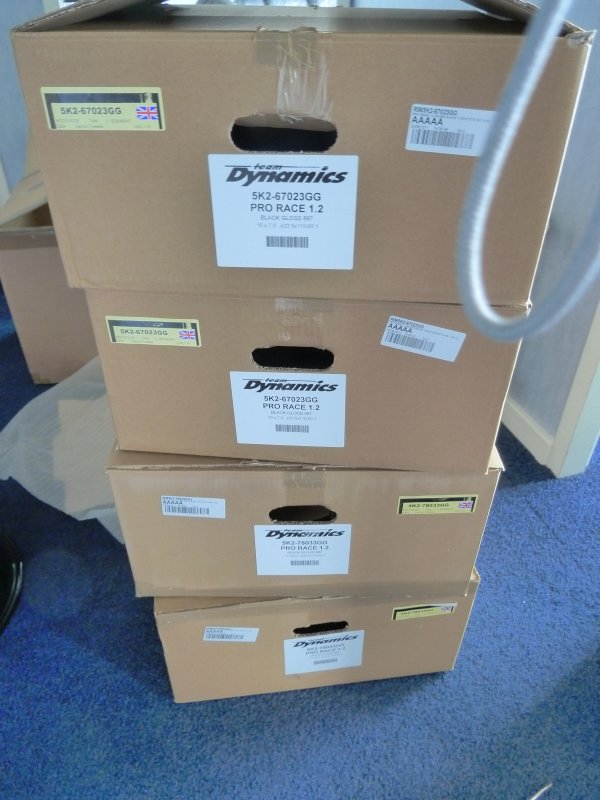 One set of front wheels.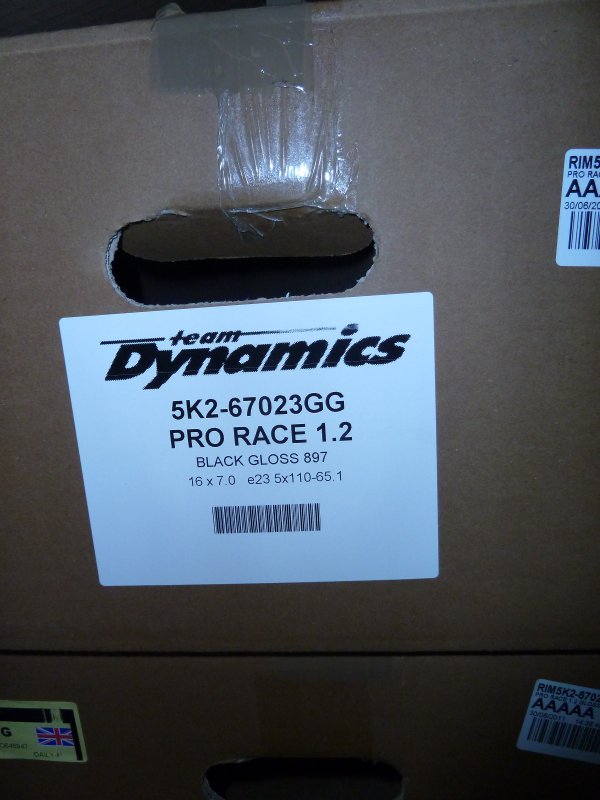 And a set of rear wheels.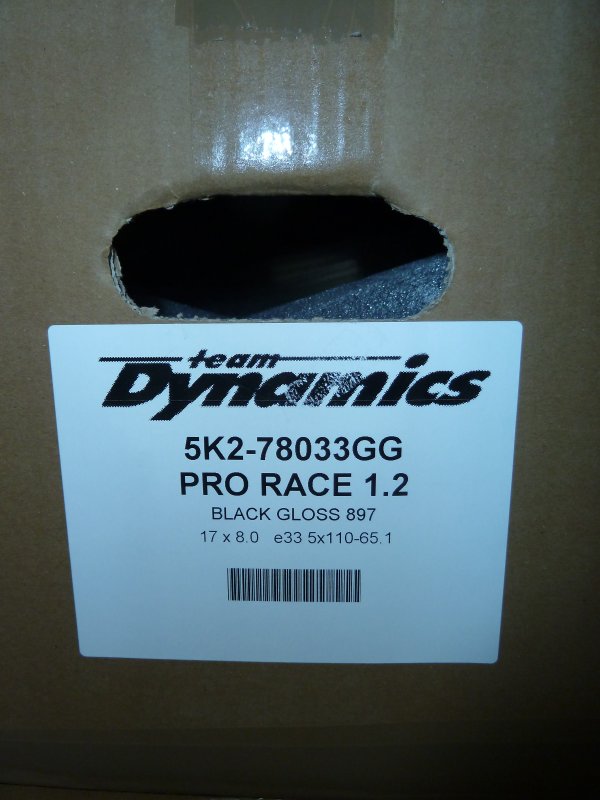 So the first thing I did was a test fit on the car, to see if it all checked out. Especially the center bore is important.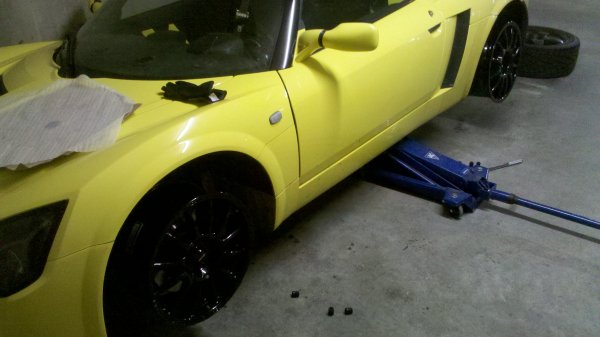 All seemed to be well. So I took some pictures for future reference (they're clean now), and started weighing the wheels.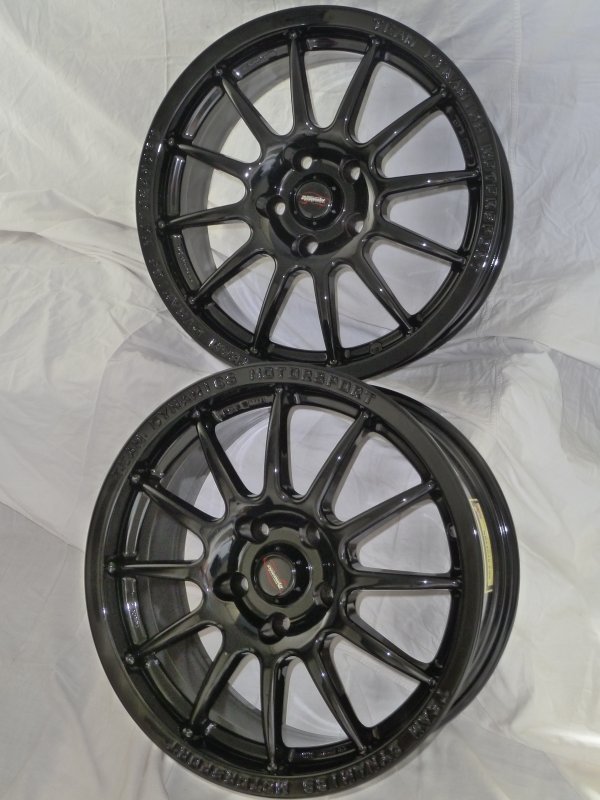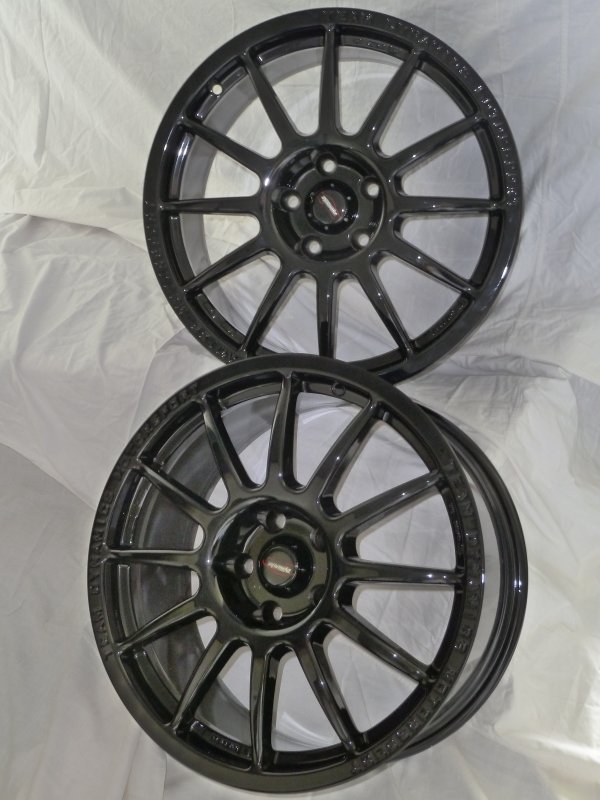 So I got out the scales and weighed the wheels.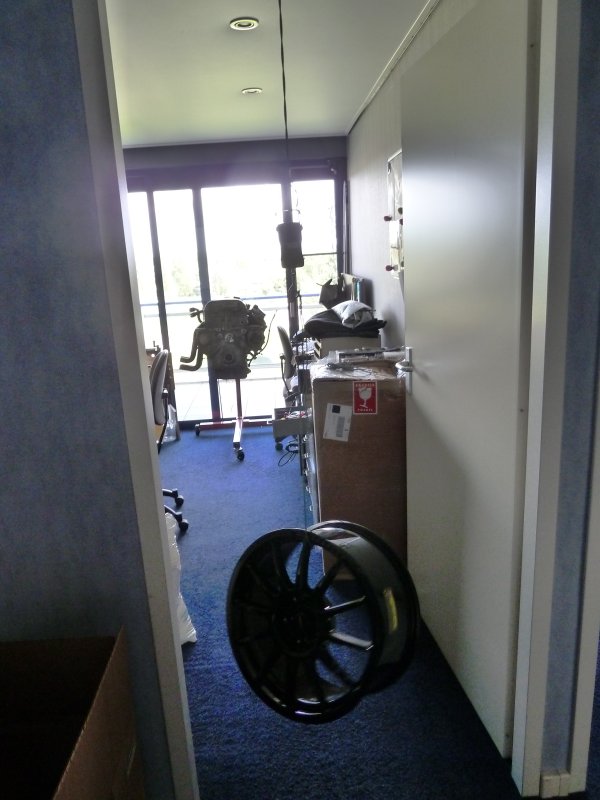 So these are the weights I measured.
| | Team Dynamics | Compomotive | Original |
| --- | --- | --- | --- |
| Front | 7.76kg | 9.87kg | 9.6kg |
| Rear | 9.31kg | 11.29kg | 11.6kg |
So that seems quite an improvement.
I had my Toyo R1R's transferred to the new wheels and fitted them to the car. Quite please with how it looks.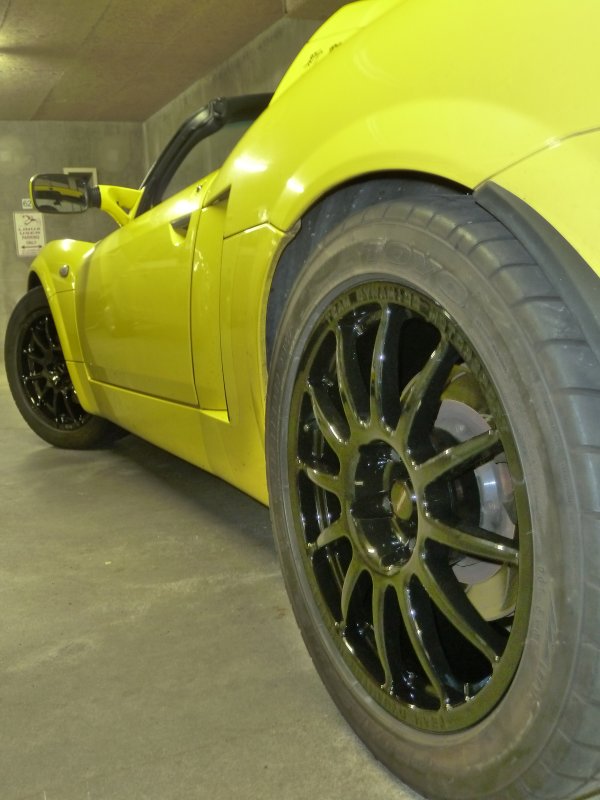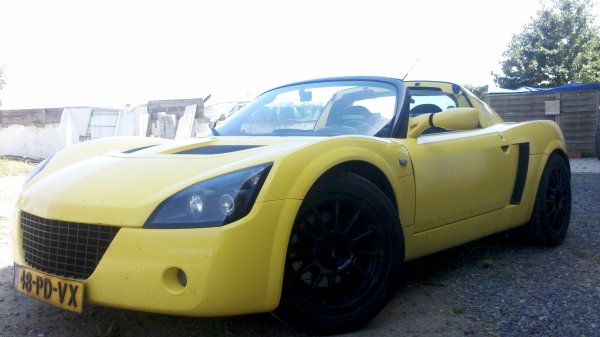 While driving you can actually feel the reduced weight at the front of the car. A good mod :)