Rollbar headrest removal
The only car from the range of Elise S1, Speedster/VX220, Elise S2 that has these weird things on the rollbar is the Speedster/VX220. They restrain the rear view, don't seem to serve a particular safety issue (nobody seems to know) and can be dangerous when placing different seats in the car.

As my "different seats" project for this car has started, it became time to remove these things: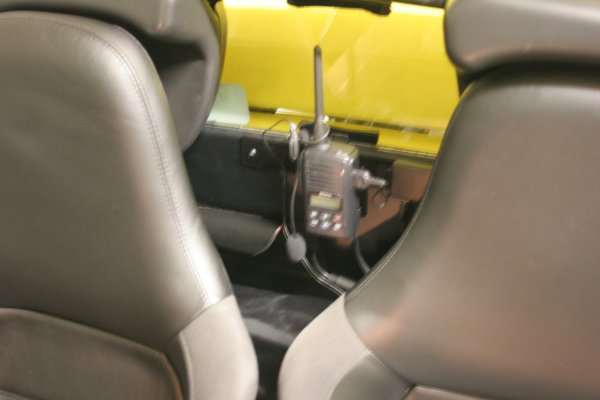 As grinding would cause some serious sparks and smell, I didn't want to do this in my own garage. Fortunatly I could use Cor's garage to put the grinder in the car.
As preperation, I already removed the passenger seat and the coverings. Once we arrived at Cor we only needed to take out the drivers seat. Then pack up the car so the interior would not be damaged.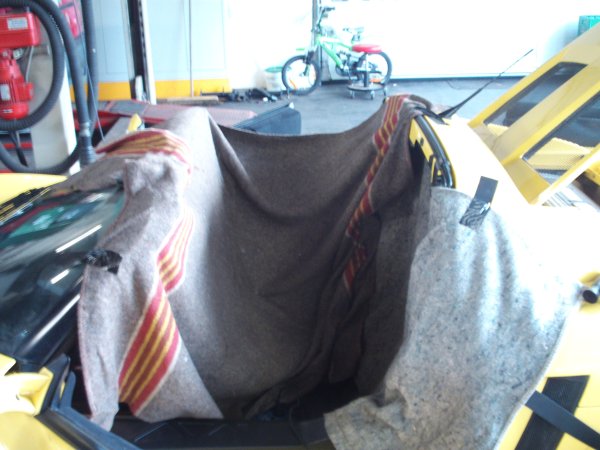 Put on my overall, safety glasses and turned the grinder on.
It takes some patience but the bits of metal come out pretty easy.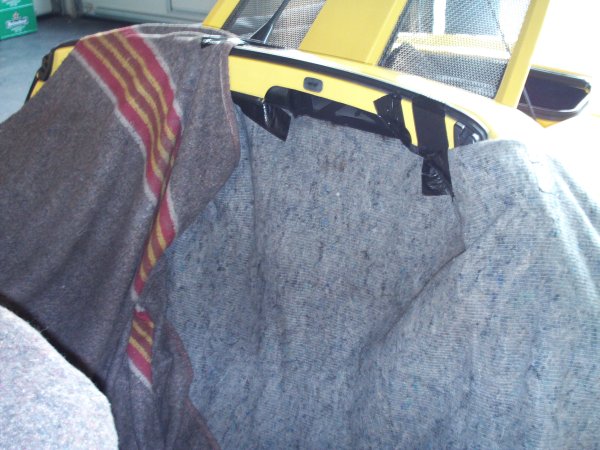 After all the grinding work, we put the driver seat back and drove back home. Then removed the driver seat again and cleaned the interior.
Then it was time to finish up. Took a file and removed all the rough spots. Then finished up with the sanding machine to make it all nice and smooth.
Last part was to put some hammerite on the exposed bits to prevent rust.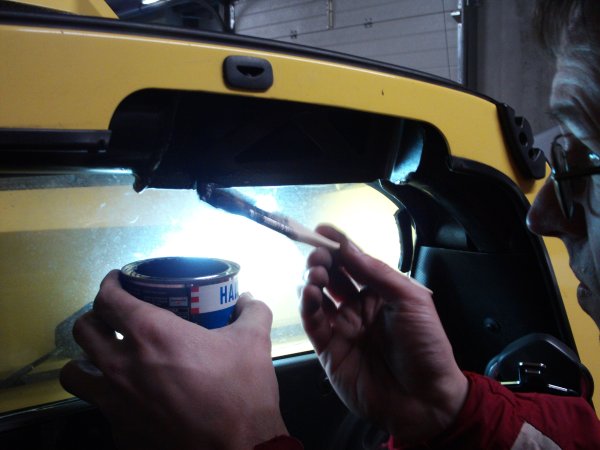 Pretty happy with the final result. The light is a bit bright on the picture below, but with normal lighting it isn't that obvious that the bits are gone.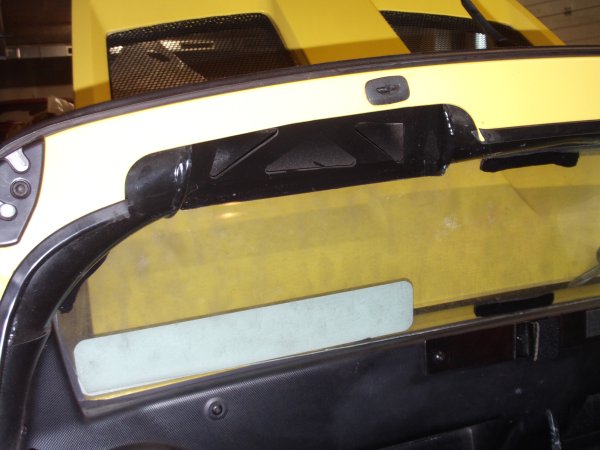 Then put back the original seats (the new seat project isn't going too well). And ofcourse put back my lucky reindeer on the rollbar :)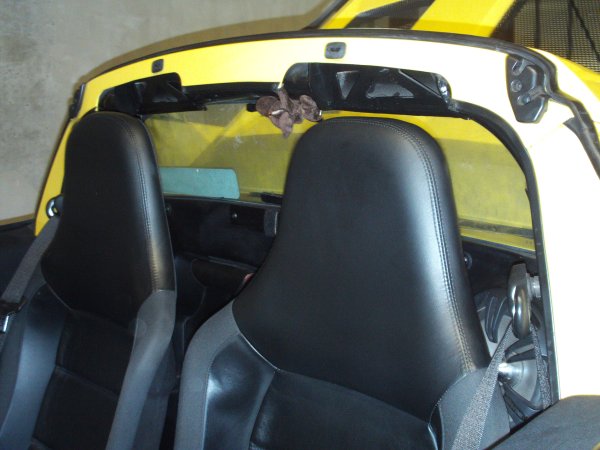 So basically the rollbar setup is now the same as the Elise's. By removing only parts from below the welds, structural integrity of the rollbar isn't affected.
For those interested, all parts that came of have a combined weight of 2KG.
Update 2009/07/03
There is a possibilty to buy a new rollbar cover which is lighter and does away with the cutouts for the headrests. See: