Heaterpanel lighting
Allthough you get to know which dial is which on the heater controls in the dark, I allways thought it would be nice to have them lit. Inspired by a post on the VX forum by Neil I started this project.

Got a new heater panel from the dealers. Didn't think I was going to finish this one soon, and still wanted a way to control the heater in the mean time.
I pealed the sticker of the alumiunium and cleaned all the glue off. Then I put it on a glas table with a light below it.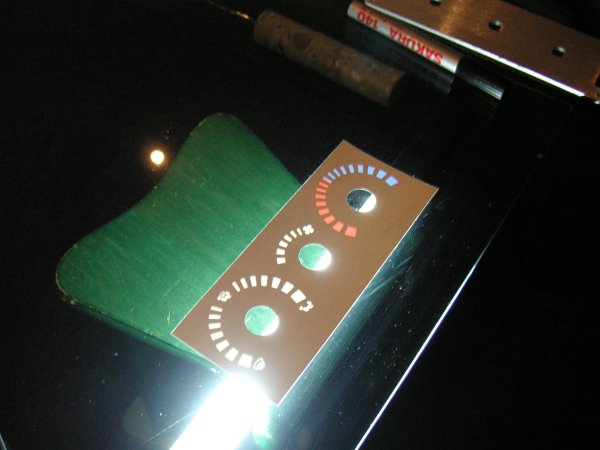 Got some black paint and a fine brush and started outlining everything I wanted to light up.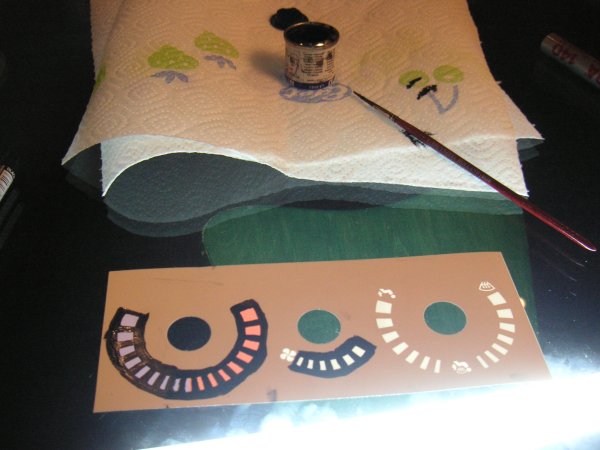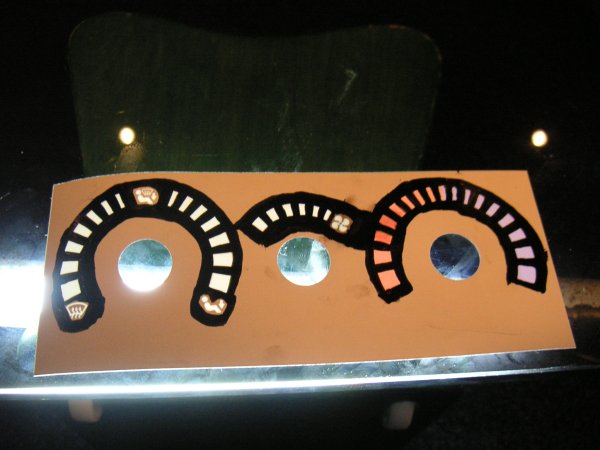 Now I have to cut out the aluminium where I want the light to get through. To make it a bit easier I made a paper template.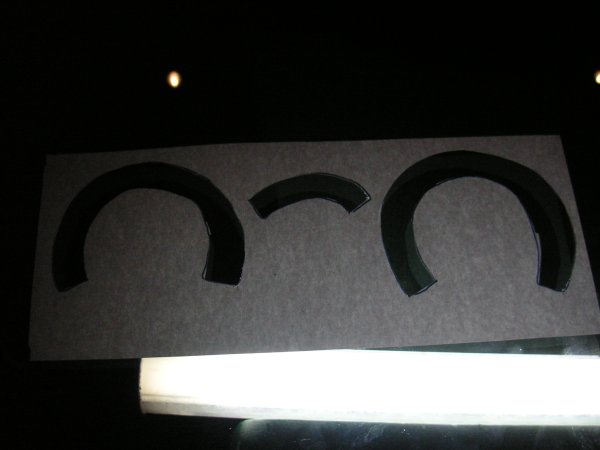 and traced that out on the aluminium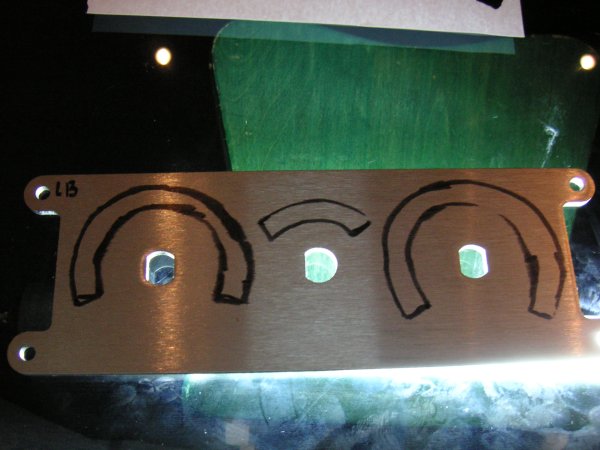 Got out my saw and started sawing. Not a fun job (3mm aluminium), but it did work. Here is the old and new panel next to eachother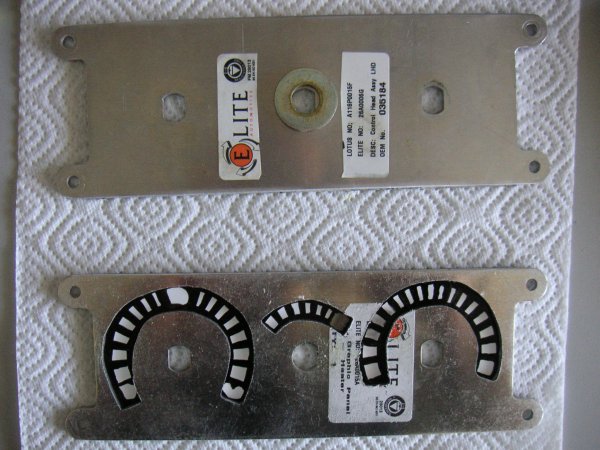 I got some leds from conrad. They are 5mm white leds and give out 10000mcd (partnumber 176724). I also got two constant power source prints (partnumber 191192).
So first made a test setup with my lab powersupply and put the leds loosely below the panel.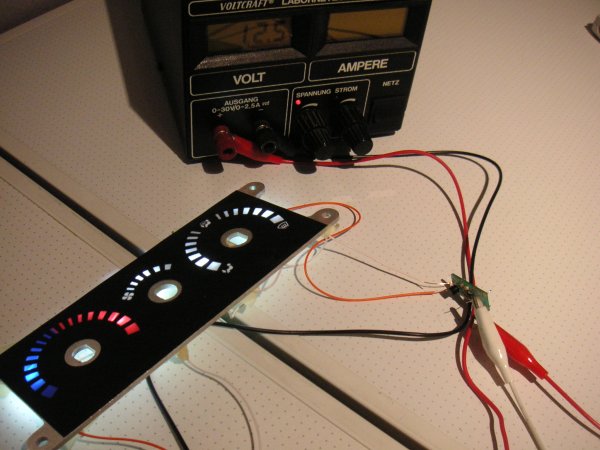 After finding the right spots for the leds I taped them in place.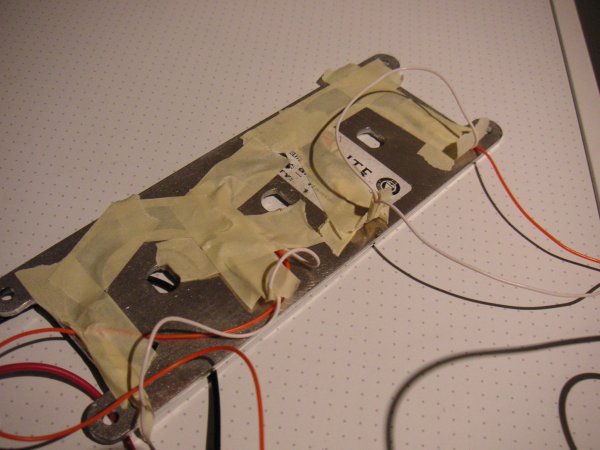 When all seemed to work ok, I removed the tape and started soldering the leds in place with correct cable length and insulation in place. Taped everything off with black tape to reduce light spilling.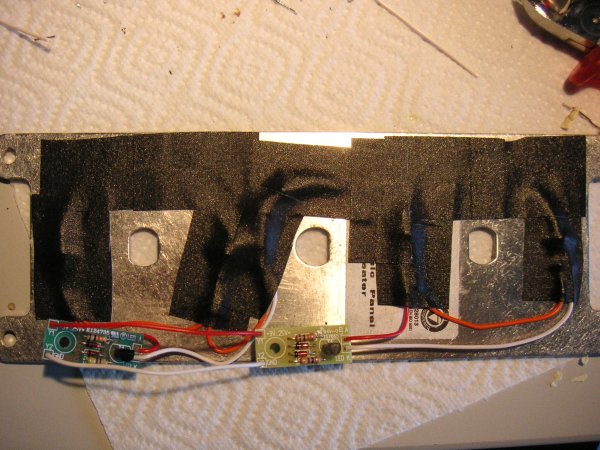 After another test I made everything final, soldered on two leads for the power supply and the component was done.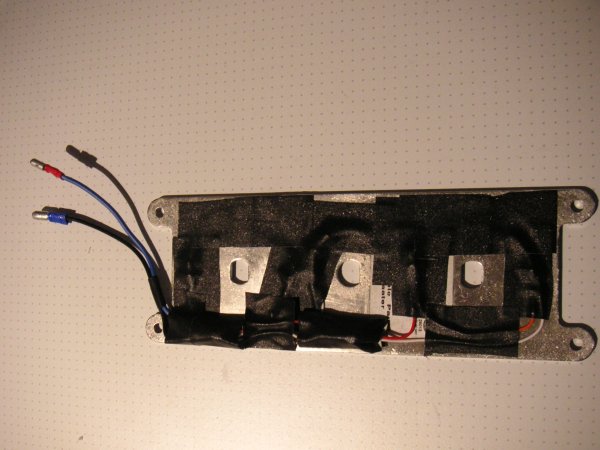 Then it was time to put the new panel in the car. Put the panel in place, put the bolts back in and the controls.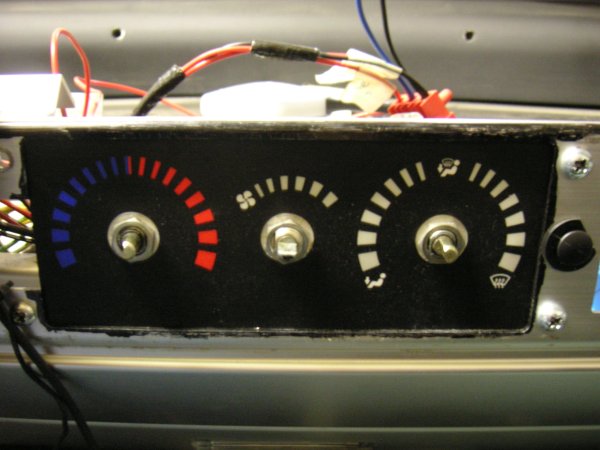 At the back of the panel everything seems to clear nicely, no interferance from the controls to the panel.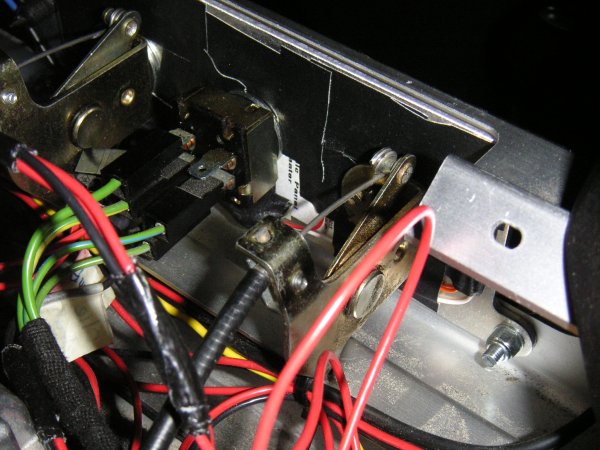 Connected up the power and put the dash back in place.
Pretty hard to take a good picture of something that is illuminated. Below picture gives the idea that there is a lot more light than there really is. But at least you get the idea.