Geometry setup
Today made a visit to Roline to get a geometry setup for the Speedster. I changed the rideheight of the car and that changes the toe of the car.

After driving the car on the lift (was pretty tight with the new rideheight) first remove the diffuser and undertray. Then added weight to the driver and passenger seat, 75kg each. And ofcourse the car has about half a tank of fuel.
Then the allignment equipment is placed on each wheel.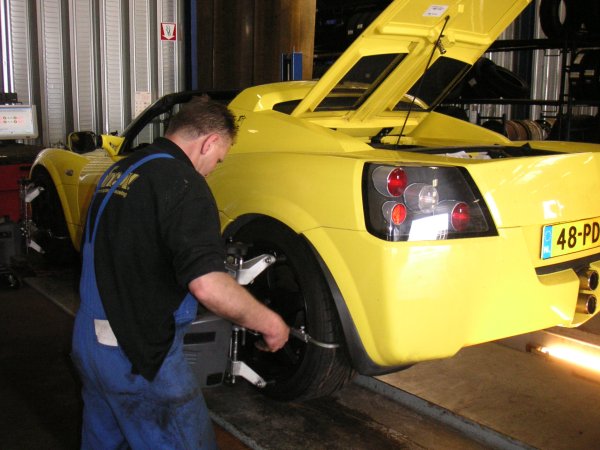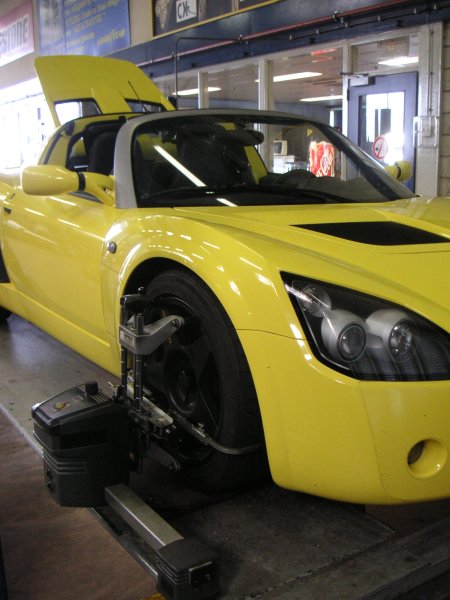 Then the lift can go further up.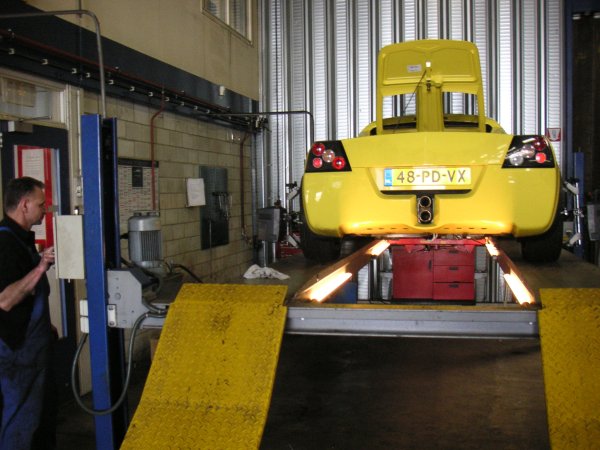 The rear wheels have to be jacked up with the jack that is on the lift. That is the reason the diffuser and undertray have to be removed.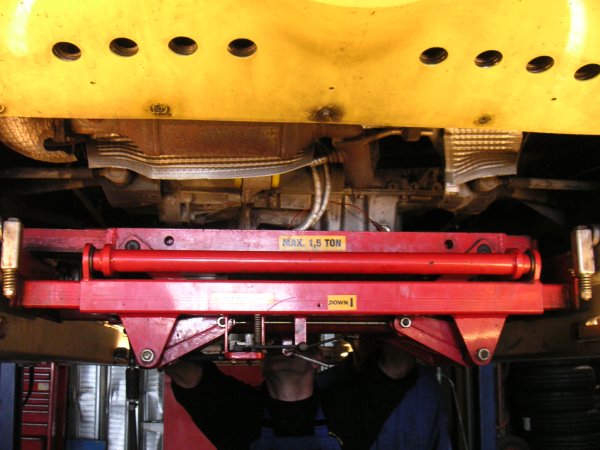 The wheels need to be jacked up as close to the point where the shockabsorbers is connected to the lower wishbone. Don't jack it up on another point, that can damage the wishbone. It is difficult to get the jack under the car, especially when it is lowered. Be carefull not to hit the carter when jacking.
With my car it was really close, but we could use the jacks standard inserts.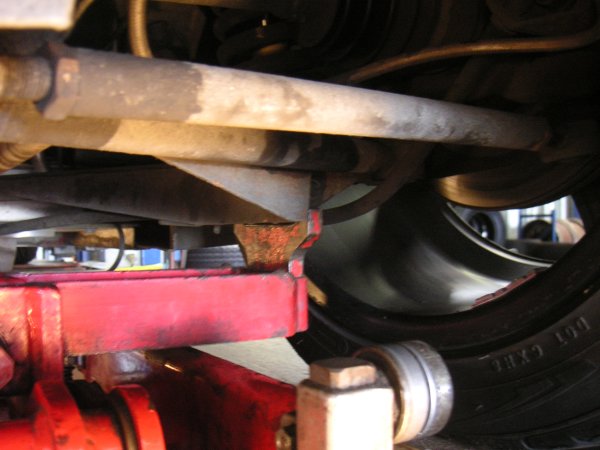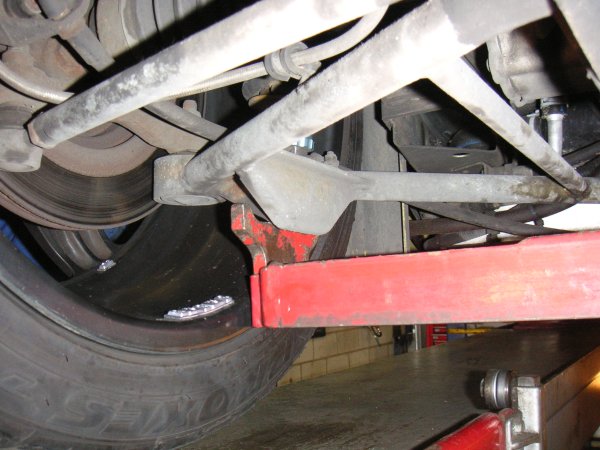 When the rear wheels are in the air, the measurement equipment can be leveled.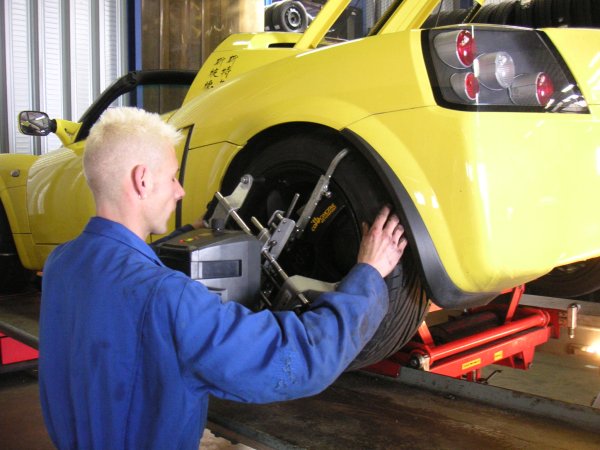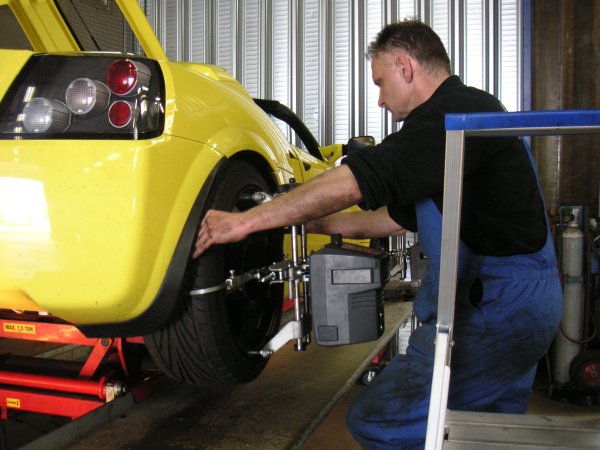 Then movable plates are put below the wheels before the car is lowered. This allows the wheels to move with little resistance when changes are being made to the geometery.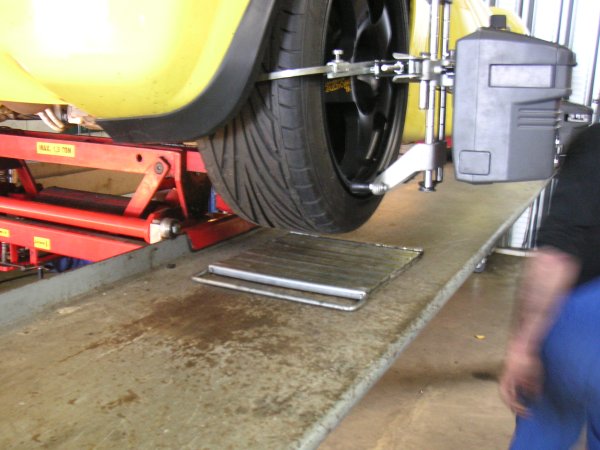 Then the same is done for the front wheels.
A important point to pay attention to is the arms on the measuring equipment on the front wheels. They need to be low enough to look under the nose of the car, but not hit the lift. This can be tricky with a lowered Speedster.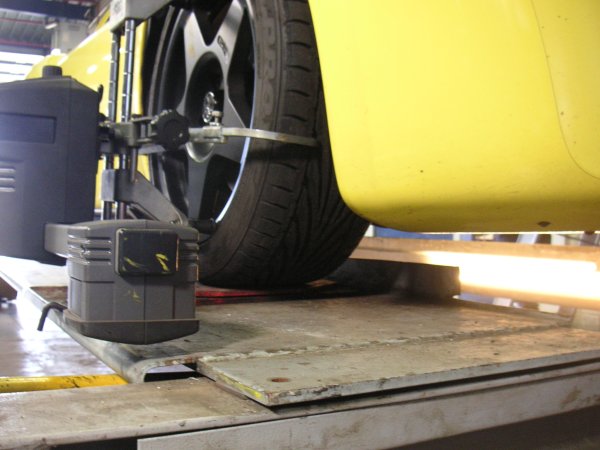 Then the steeringwheel is rotated to measure the caster.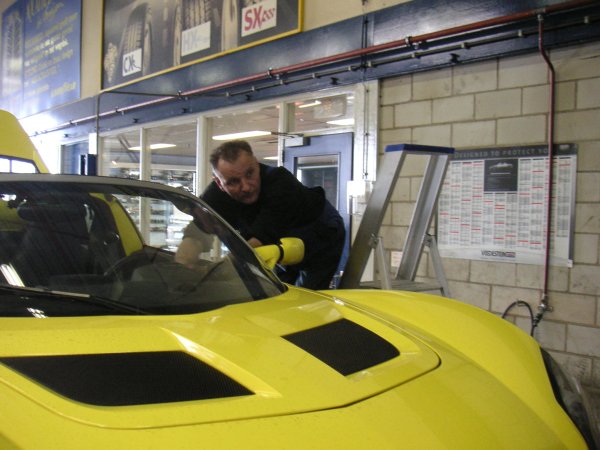 The computer screen now displays the current settings for the rear wheels.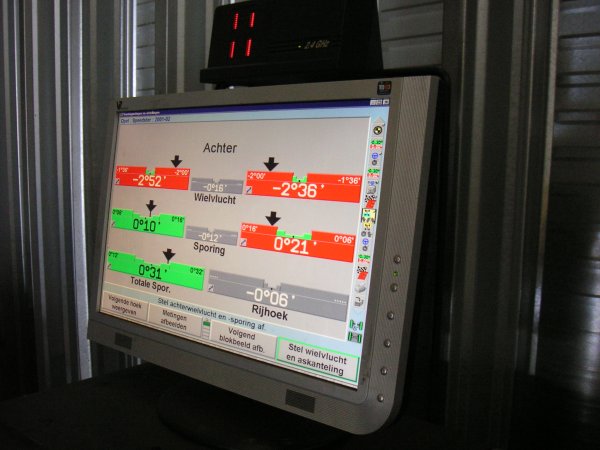 The toe can now be adjusted.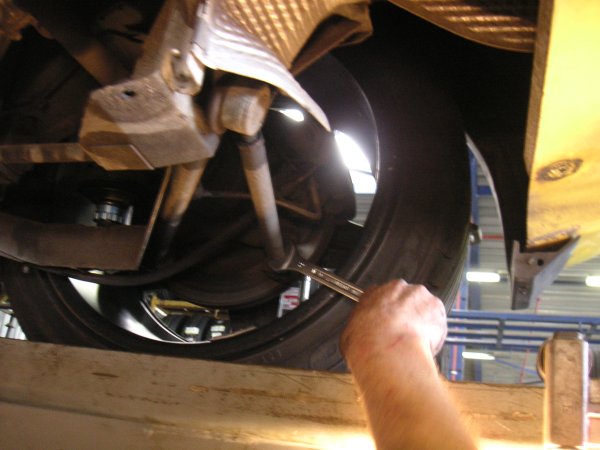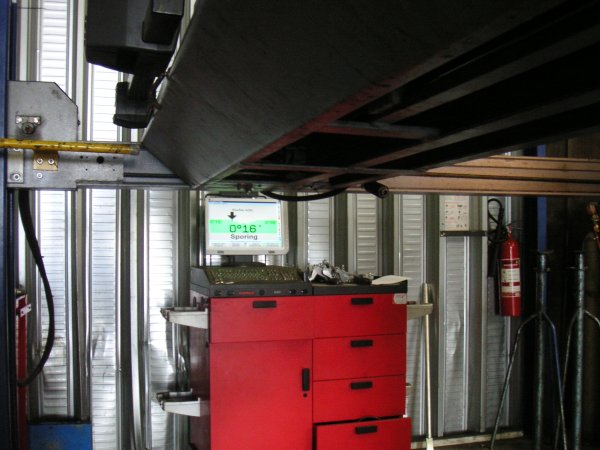 When the values are set correctly, work can begin on the front wheels. First the steeringwheel as to be set straight and locking in place. The equipment can also work without the steeringwheel locked in place, but my experience is that it is easies to lock it.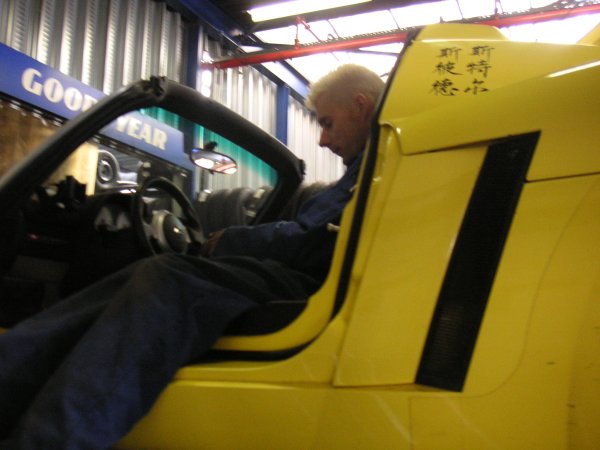 The toe on the front wheels can now be adjusted.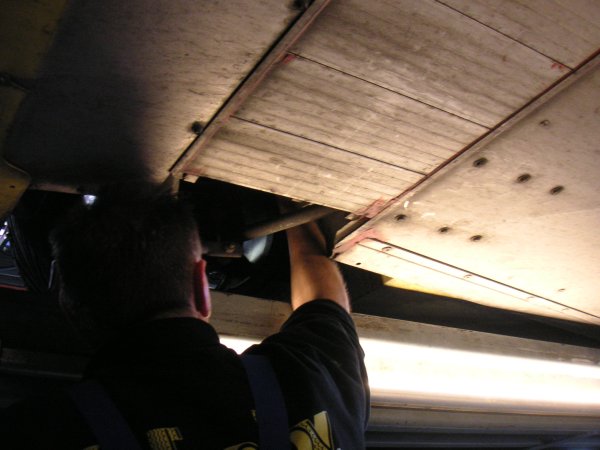 When all the settings are done, the compter displays all the settings on the front wheels.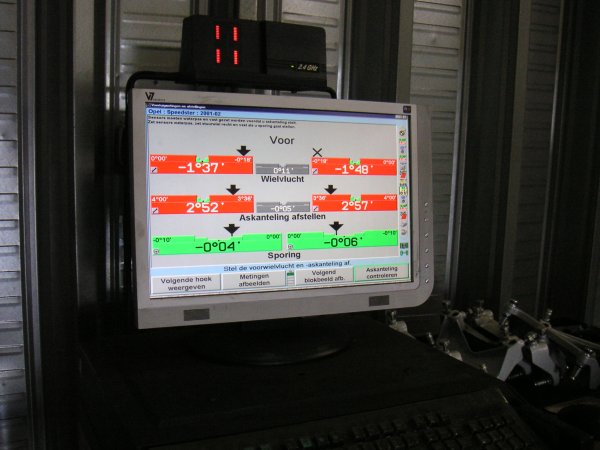 After everything is done a printout is made of all the before and after values.