Engine mounts
Today I recieved the engine mount inserts from Courtenay: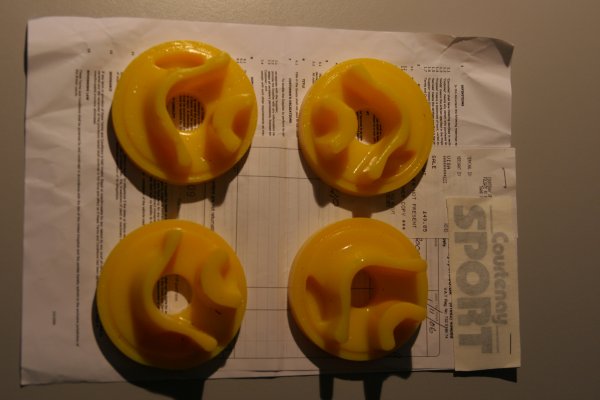 These are inserts for the lower front and rear engine mounts. The standard enginemounts have an open rubber construction to dampen vibration. These inserts slot into the holes in the rubber and make the whole construction more sollid. This should give more vibration but also a better throttle response from the engine and they should take some load of the upper engine mounts.
First remove diffuser and undertray from the car. It is handy to have the rear up on ramps or axle stands. I started with the rear engine mount first.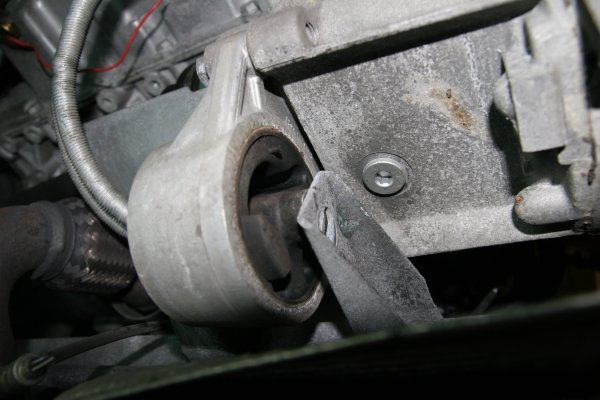 Unbolt all 4 bolts and it should be free of the car. You probably need some extentions to reach it, but it is possible.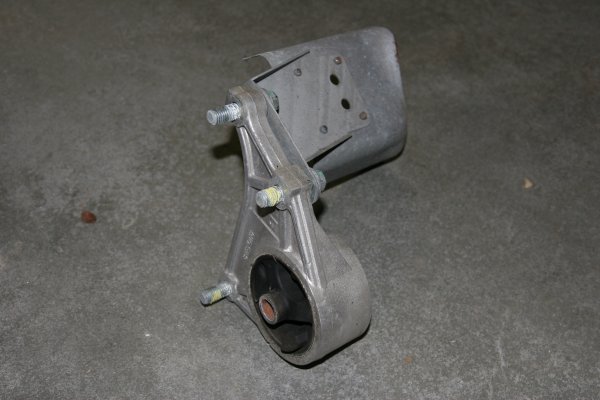 Next we need to find the right inserts (different for each side):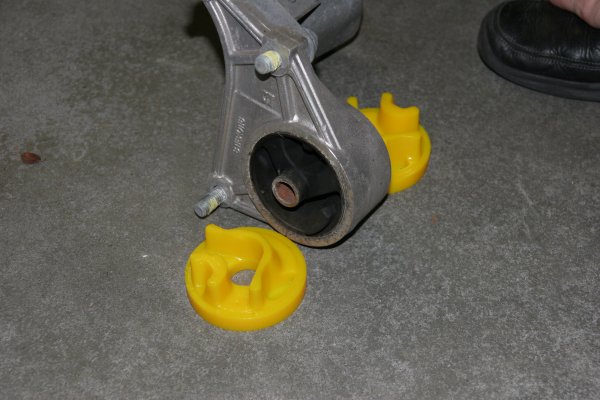 And then put the inserts into the rubber.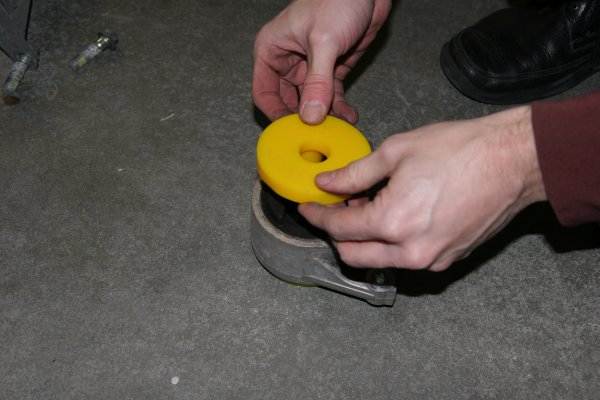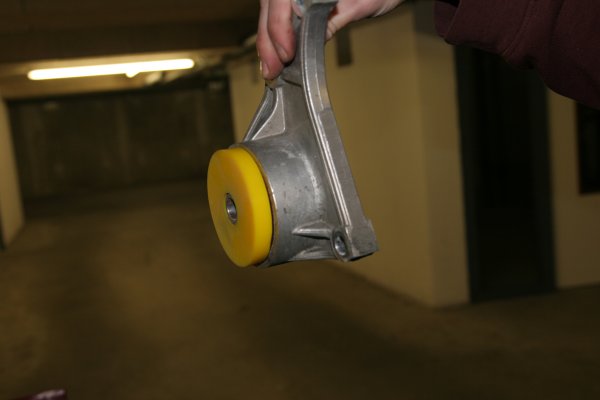 Putting the mount back on the car, first bolt the upper two bolts and the lower one to the transmission. Next you will probably need a jack under the gearbox to lift the engine back so you can get the last bolt through. Once that one is in the rear one is ready. Oh, don't forget to put some locktite on the bolts and lubricate the one that goes through the rubbers.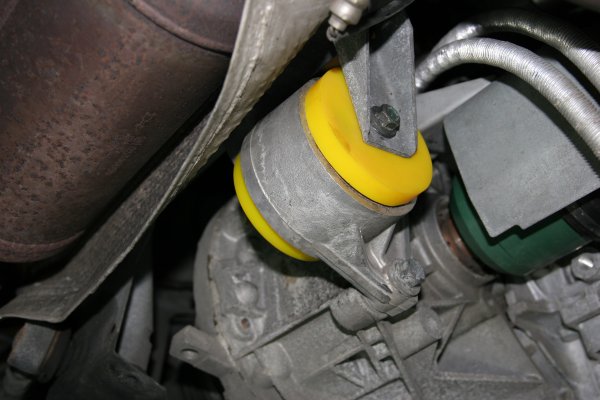 Next is the front one. It is a lot easier to get out. Only three bolts. Start with the center one again, and then the upper and lower one.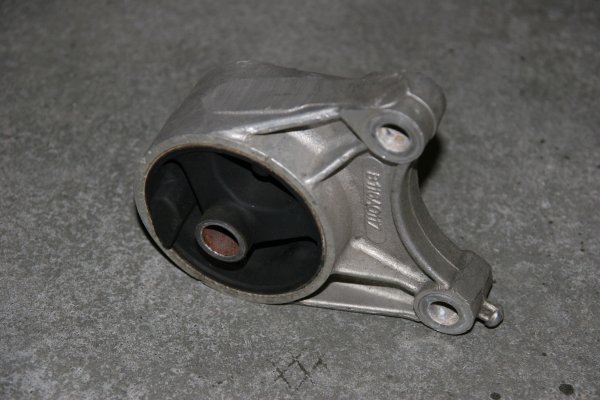 Again get the inserts for the propper sides.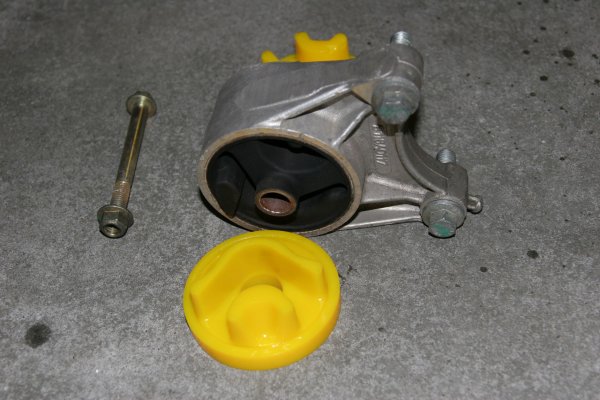 And put the inserts in the rubber.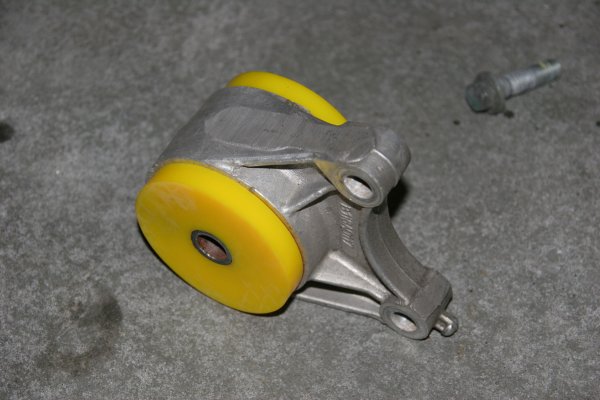 Putting it back is the same as the rear mount. First do the top and lower bolts, lastly do the middle one. And again you will need a jack to align the holes because the engine will have lowered a bit at this time.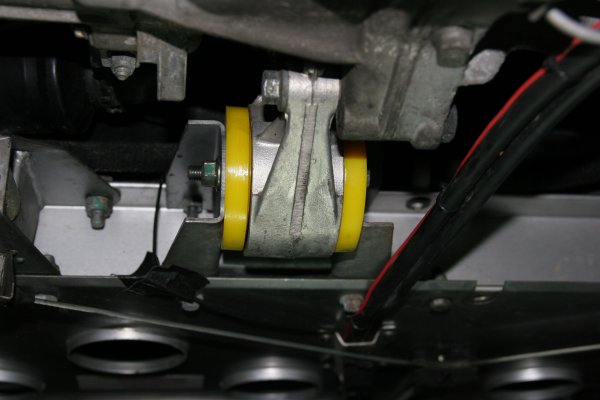 Next assemble the undertray and diffuser and the car is ready to go.
In my opinion this is a cheap and really nice mod. There are more vibrations at idle (expecially when the engine is cold), but that is not annoying. Throttle response is much improved. The engine feels more part of the car.