Oil pressure and temperature sensors
To get the oil meters in the dashboard working we'll need a couple of sensors ofcourse. It has taken some time to find out all the data to be able to place the sensors.

These are the parts that I ended up using: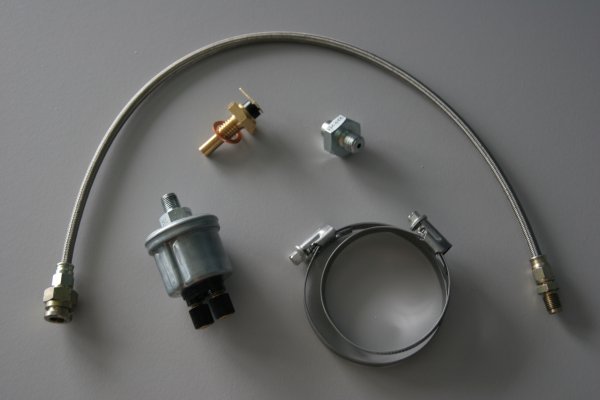 They are:
VDO 0-10 Bar oil pressure sensor with a switched output at 2.0B M10x1.0
Oil temperature sensor M12x1.75 from Moto concept
Adapter KM-6106 (from Opel dealer) M12x1.75 to 3/8x24 JIC
Hose with M10x1.0 to 3/8x24 JIC
The reason there is a hose in the parts list is that I want to be able to hang the oil pressure sensor in a good place. The sensor is reasonalbly heavey, so you don't want to hang that from the oil filter housing.
It is important to use a 0-10 Bar oil pressure sensor. According to the documentation a warm engine should deliver between 4.0 and 5.6 Bar pressure at idle. That means the pressure will go up with more RPM's and that a 0-5 Bar sensor won't be enough.
Because of the high oil pressure the engines uses, I've used a sensor which has a switch which triggers when the pressure falls below 2 Bar (for the light on the dashboard).
First we prepared the car by running some cables. One from the carter: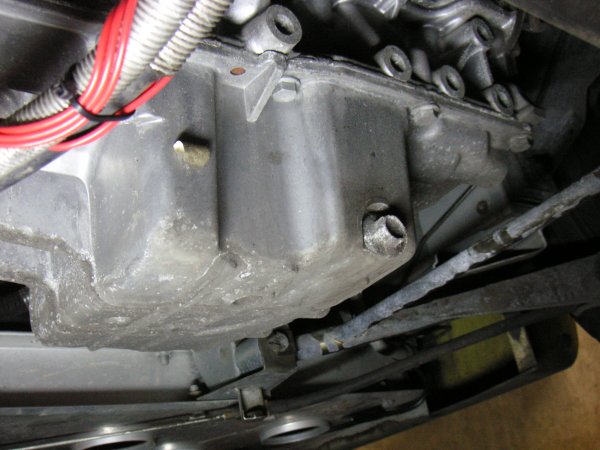 One from the oil filter: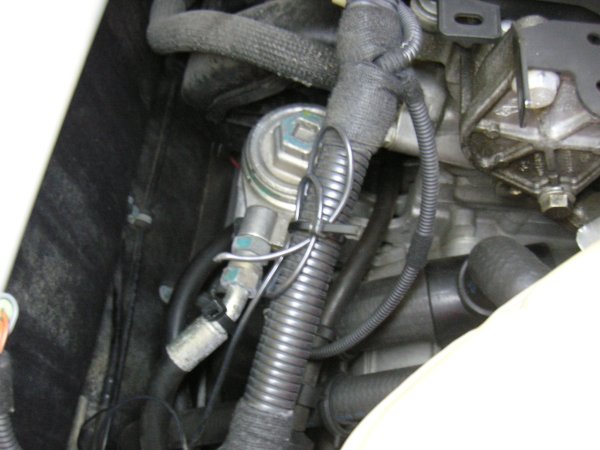 Both cables follow the same route as the gear shift cables and run into the dashboard.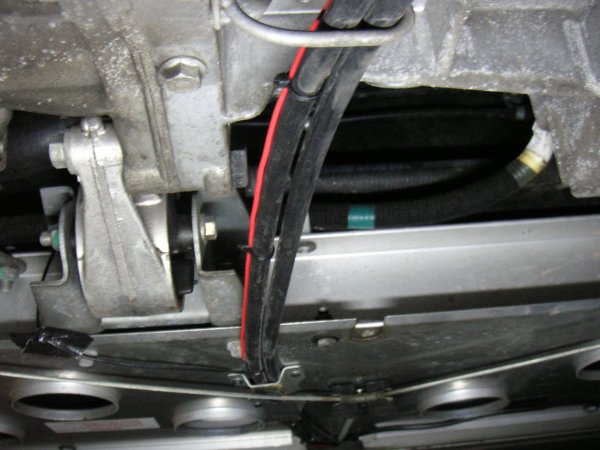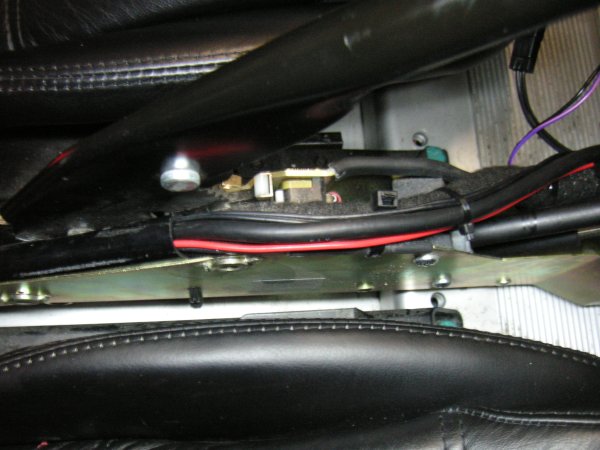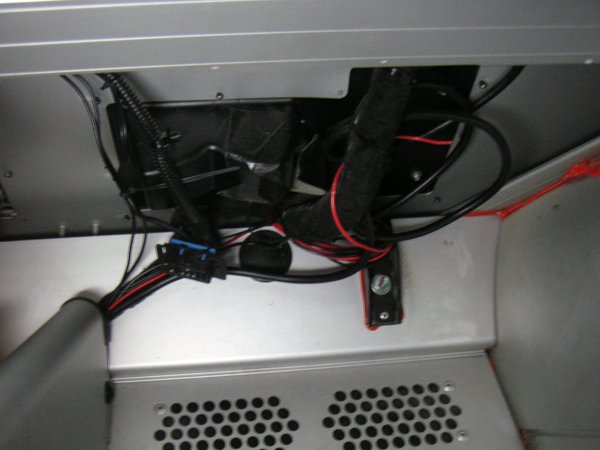 When the car went for service at the dealers the sensors were connected. First when changing the oil filter the pressure sensors that sends the signal to the stack unit was removed.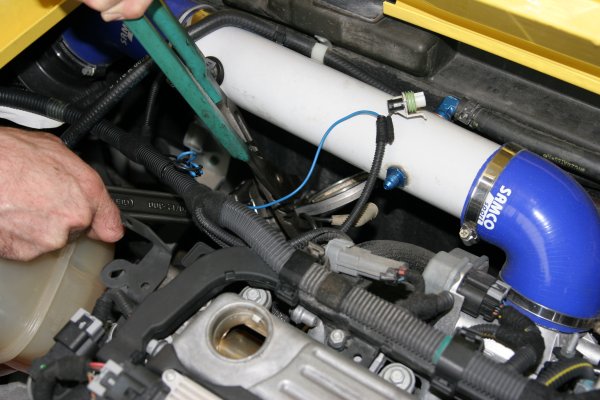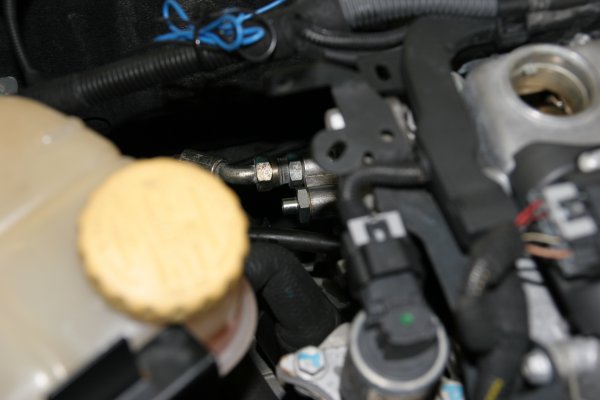 Then the adapter with hose is connected to that outlet.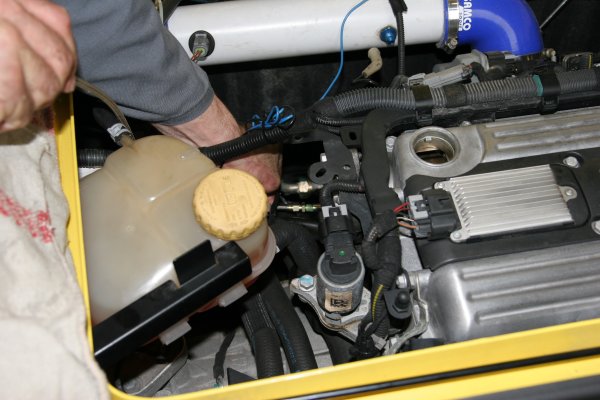 The hose is run near the rollbar where the pressure sensor has to be installed.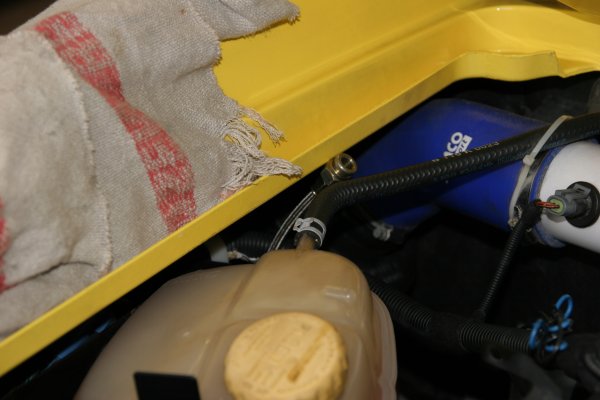 The sensor is connected to the hose.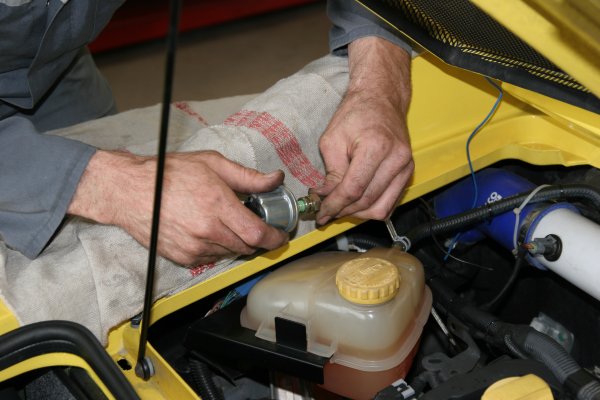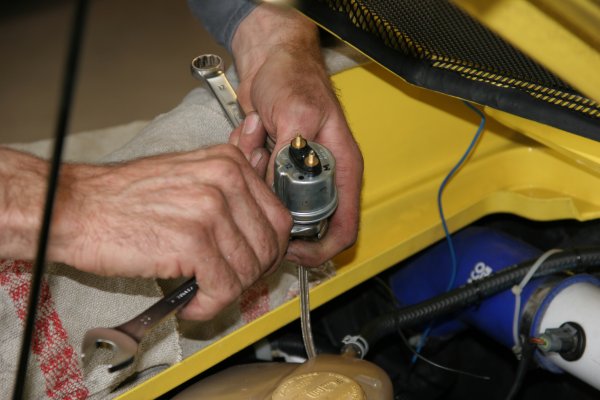 The sensor is tied to the rollbar and finally both cables are connected to the sensor. One for the oil pressure light on the dash and one for the pressure gauge.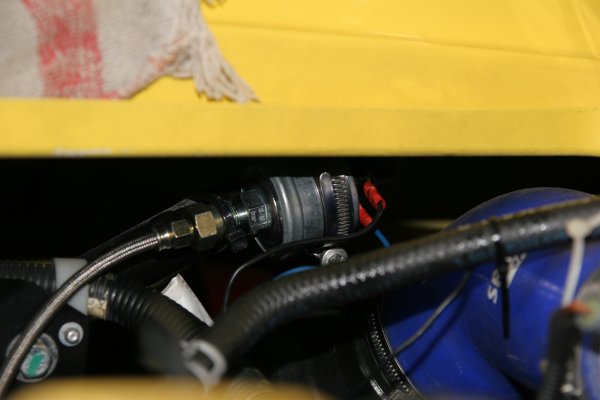 While changing the oil the sump plug was removed (ofcourse).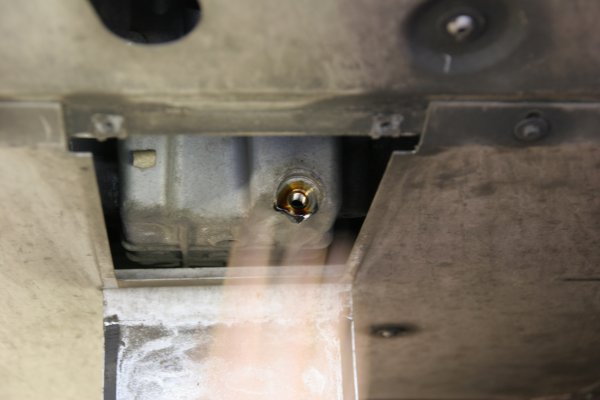 The new temperature sensor simply replaces the sum plyg.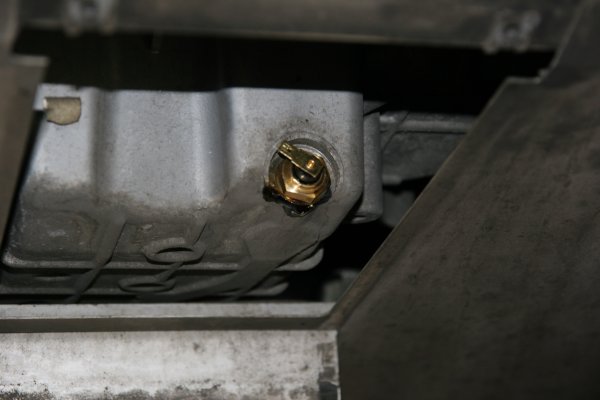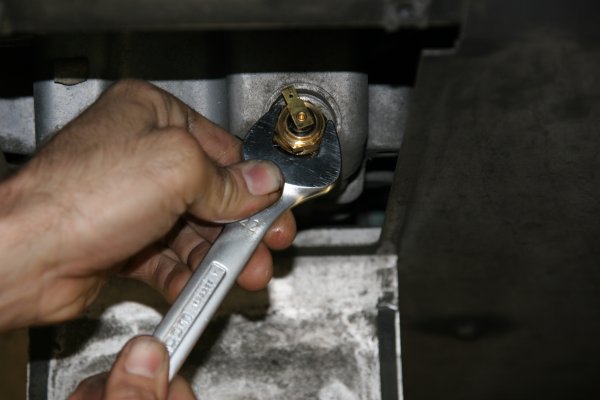 Finally the wire to the dashboard is connected.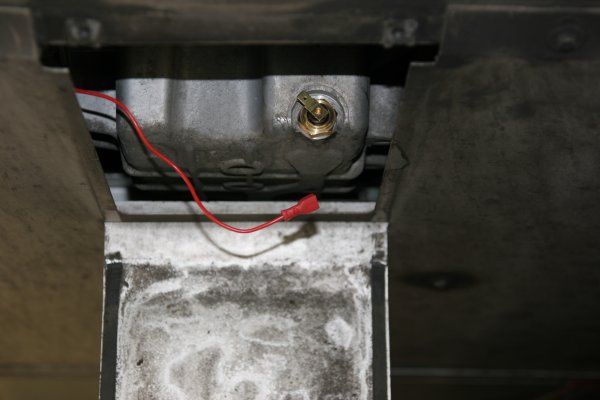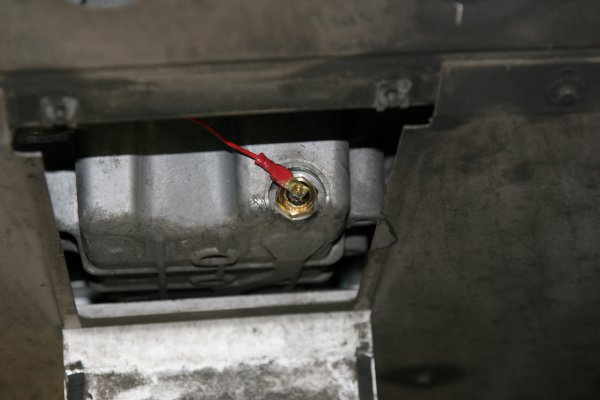 Then we finished the rest of the service. When starting the engine all the sensors seemed to work fine. Oil pressure and temperature showed up on the gauges without a problem.
Lots of thanks go to Leo Ernst of Motorhuis Gouda for all his research and support.