Stainless steel brake hoses
Today I recieved a set of stainless brake hoses from Elise Shop.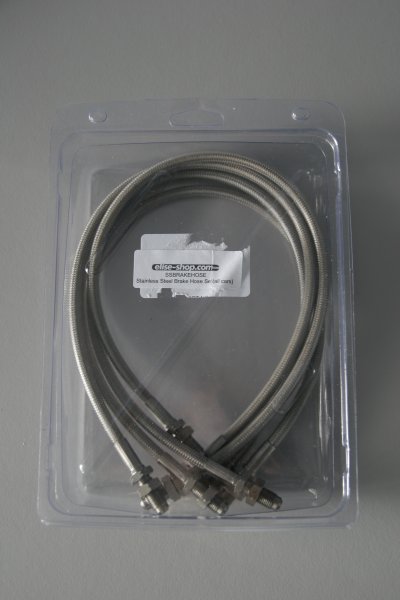 Replacing the brake hoses isn't a big deal. The important thing is that the original hoses will come loose. For starters, jack the car up and remove the wheels.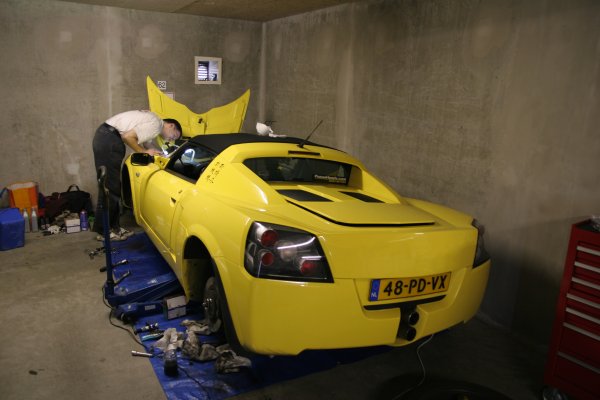 It is important to make sure no air comes into the brake system. The brake hose is last removed from the caliper. It is important to keep enough brake fluid in the caliper, for example by placing old brake pads in the caliper. When the old hose is removed, the new one can be placed on the caliper. By pushing the pistons in the caliper back, the hose is filled with brake fluid. The hose can then be routed to the connection point on the car.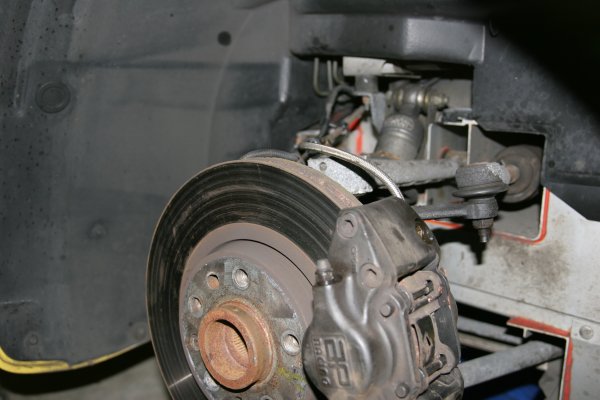 The get to the point where the hose is connected to the car it is easy to cut a bit from the crashbox. Otherwise it is really tricky to get a spanner in there.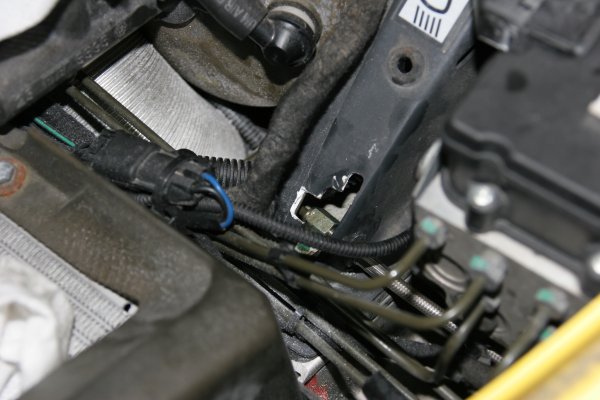 The rear hoses are easier to connect. But you do have to make work of the handbrake system when you want to push fluid back up the new hose.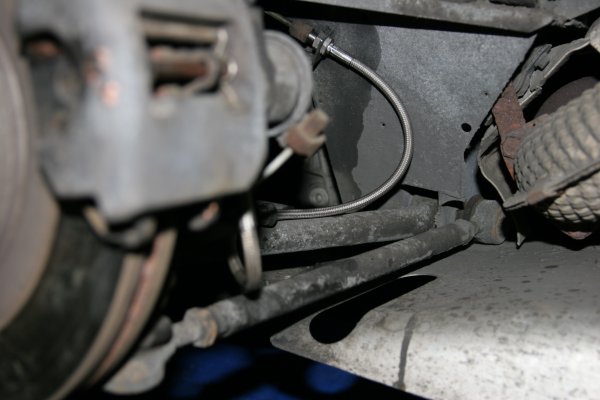 After all the hoses have been replaced, it is advisable to bleed the whole brakesystem and remove as much air as possibe.
The stainless hoses clearly improve the feel of the brakes. Especially with assisted brakes like on the Speedster it is a very usefull upgrade.