Spray bar
I had heard earlier about some type of Citroen (and other cars as turned out later) having a different kind of screen spray system. They spray from the wiper arm.

On Seloc was a thread where somebody had found the Citroen BX part number: Citroen BX onderdeel nummer had gevonden:

95 495 714

It costs an amazing € 12,27 incl. VAT, so I had to get one.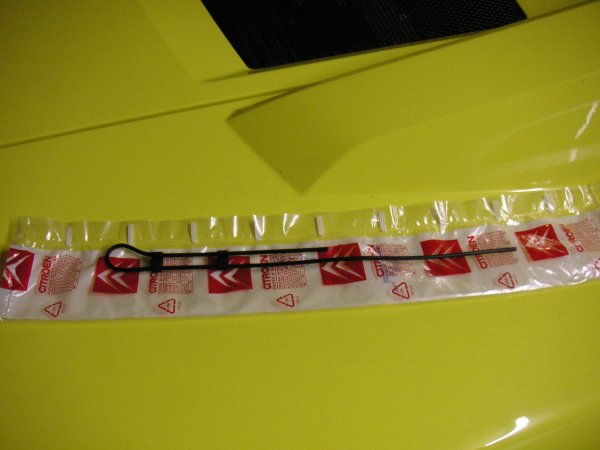 Then the check the connection to the tank.
This is a different size than the small piece of hose that is attached to the bar. So went to Rijsbergen to get the same type of hose that is with the bar. As it wasn't very expensive I took 2 meters so I had a bit spare.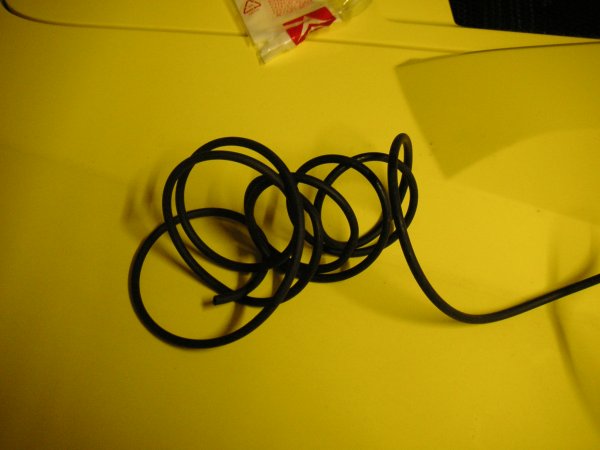 To be able to connect the hose to the pump I cut a small bit of the original hose (this is more than long enough). This seems to be a tight fit with the new hose and seems to be water proof.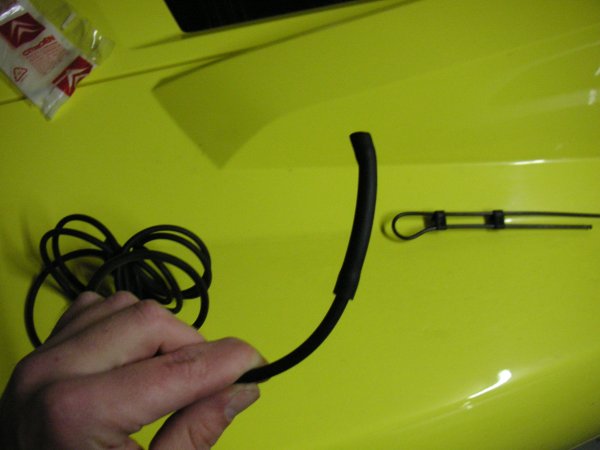 Then first prepare so that the hose can reache the wiper arm from under the nose. I kept the hole a bit to the left of the arm, so the hose doesn't have to make a tight turn (to avoid stress).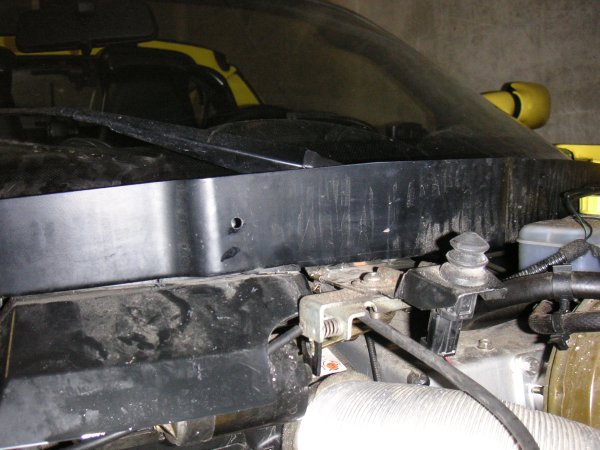 Using the new hose (with the connection piece) the pump can be connected again.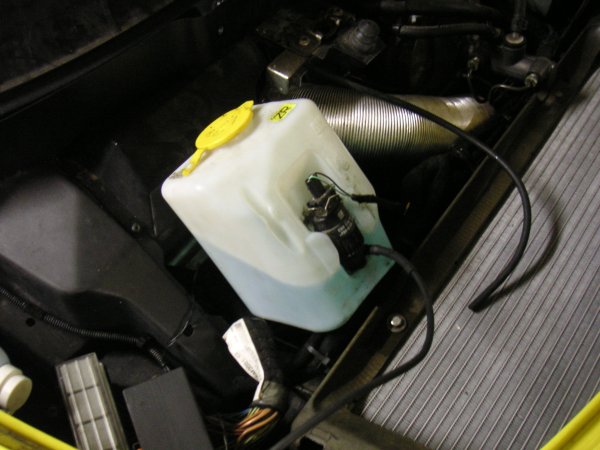 Feed the hose through the hole.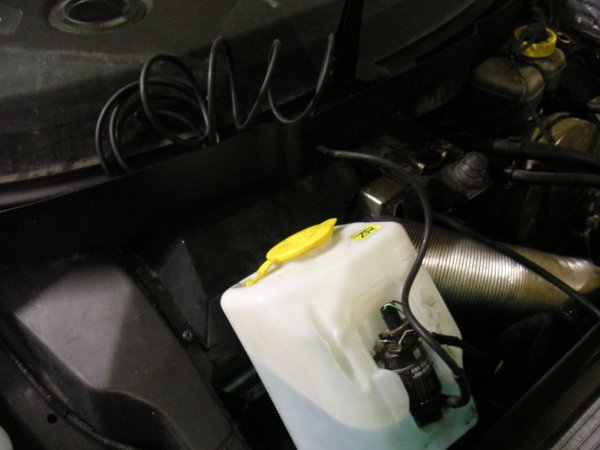 Fix the spraybar to the wiper arm. I removed the wiper, was a bit easier.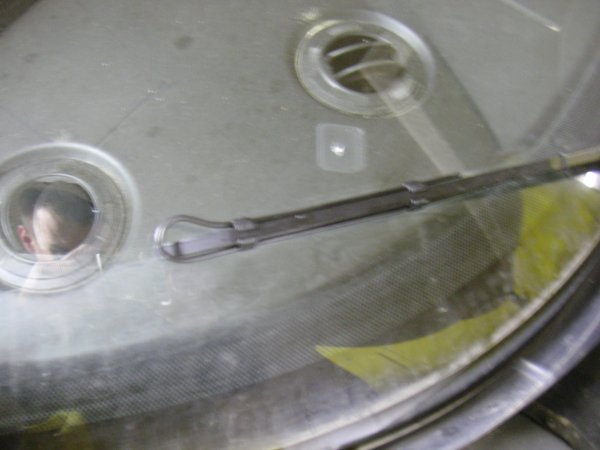 Then attach the wiper blade.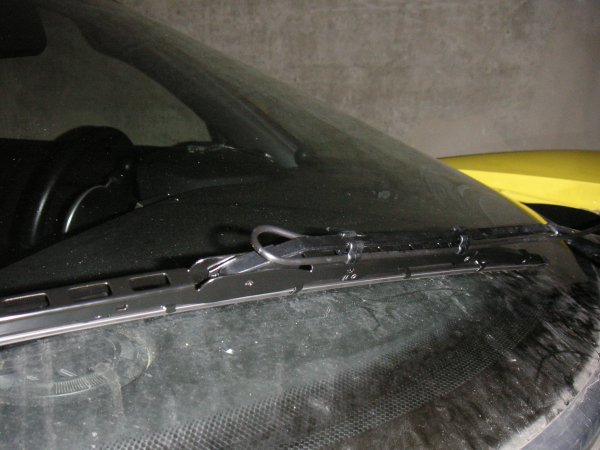 Cut the hose to length and connect it to the spraybar. Make sure the hose is long enough for the wiper to move freely to the right.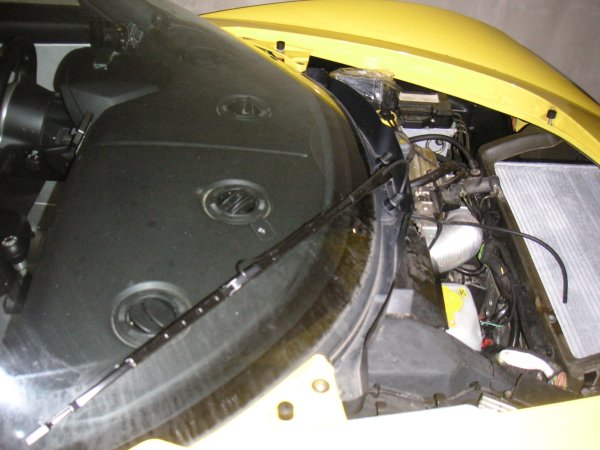 Next to the two clips that are delivered with the spray bar, I used two tiewraps to fix the bar to the arm.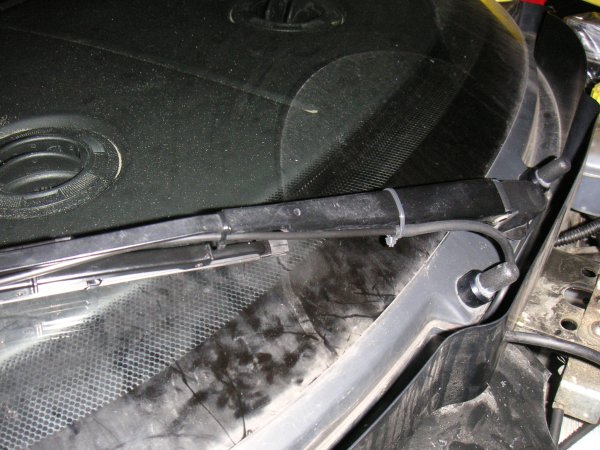 Then the nose can be closed.
And ofcourse do a little test (click for a movie).
After having driven with the spraybar for a while, you notice that allmost all the water actually goes on the screen. I can notice a great reduction in the amount of water that I use. The distribution of the water on the screen is also a lot better, which makes it easier to get the screen clean.