Adjust camber
When doing the geo setup after placing the new suspension on the car, it became clear that the camber on the driverside wasn't correct. This needed some adjusting.

First jack up the car.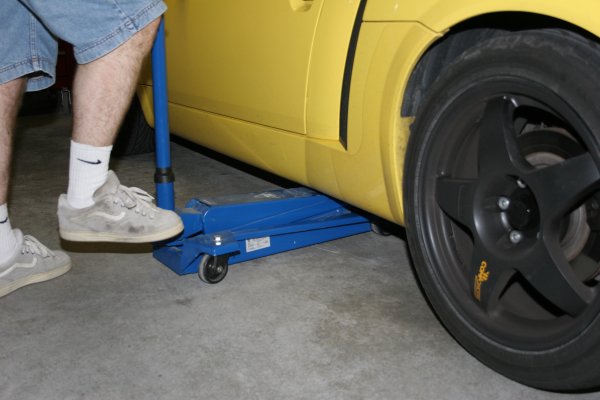 Remove the wheel bolts.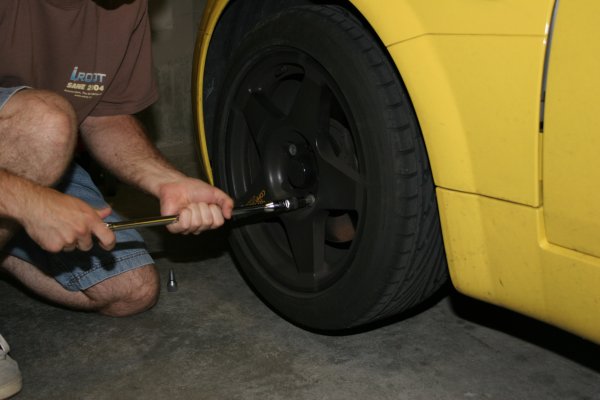 Then the wheel can come off.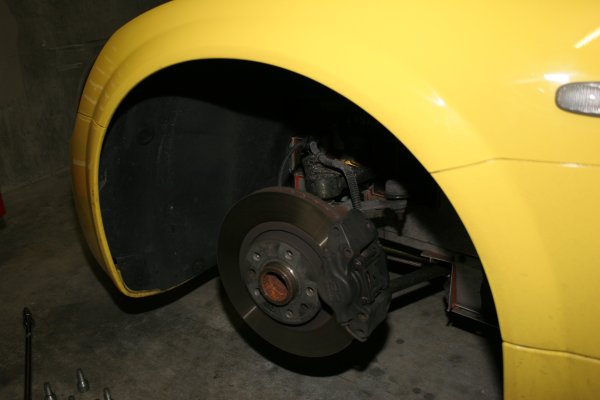 THen you have to check how many shimms are in there. A thin shimm (1mm) is 0.25 degrees of camber, a thick shimm (3mm) is 0.75 degrees of camber. Mine had 2 thin shimms left and the bracket which holds the ABS cable, which is also 1mm. I wanted to have 0.5 degrees more negative camber, so 2 thin shimms had to come out.
Before you can get at the shimms, the two bolt that hold the hub in place have to be loosened. These are threadlocked in place, so it can take some effort.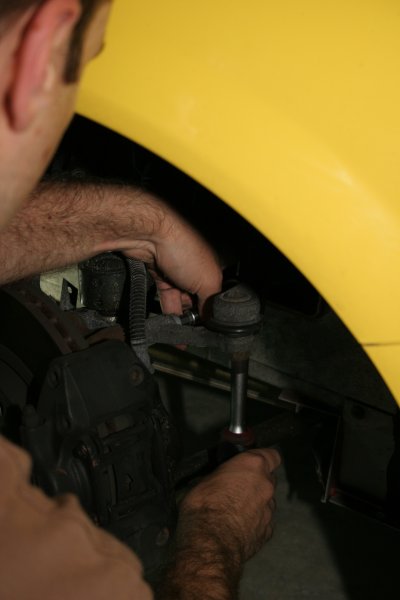 It's not smart to remove both bolts at the same time. Then the whole hub comes loose, and it is quite heavy.
The shimms only have a hole on one side. The other side has a slot. So remove the bolt that goes through the hole and you can remove the shimms.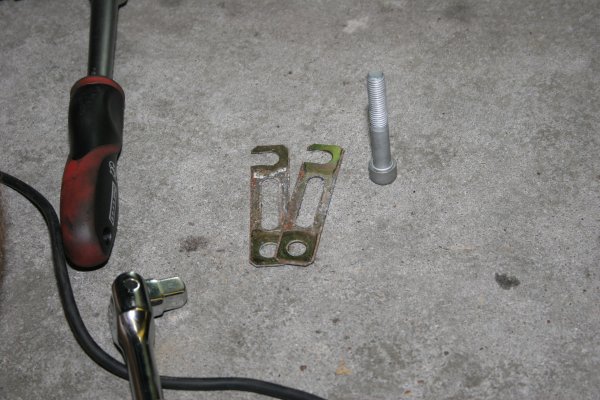 At that moment the bolt can go back in. Remember to put some locktite on it.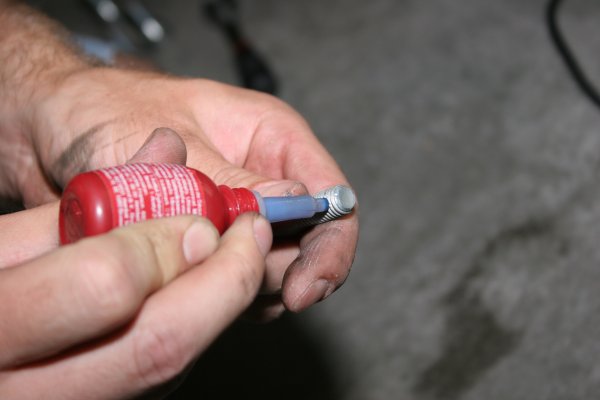 The bolt shouldn't be torqued up yet. Remove the other bolt first, put locktite on it and put it back.
Now you can torque up the bolts. With the stronger bolts I'm using I use 60Nm, but standard bolts take 45Nm.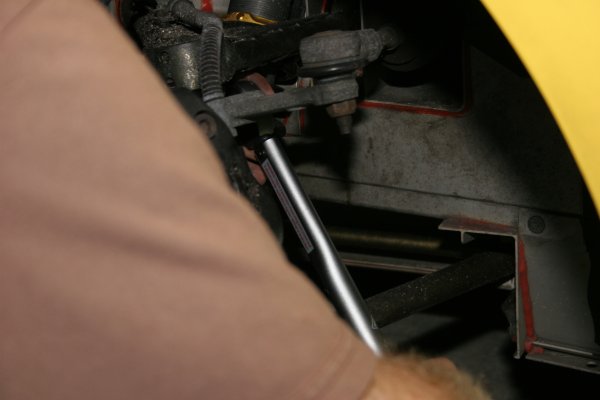 Then the wheel can be put back in place and the job is done.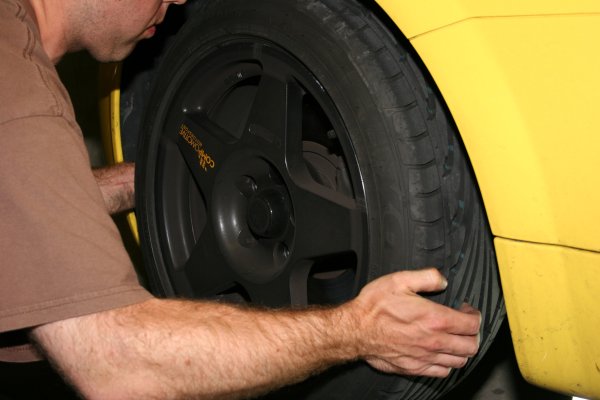 And ofcourse, don't forget to torque up the wheel bolts :)