New ABS unit
As the first step in changing the suspension, I've started with the ABS unit. As I want to use 16" front wheels, I'm coming close to the edge of what the standard ABS unit can handle. According to one of the makers of the standard ABS unit it has a 5% tollerance in wheel size. When using 16" wheels it is advisable to change over to an other ABS unit.
This new unit is used in the VXR and the new Elise 111R. Next to supporting smaller front wheels, this unit allows for more slip on the wheels.

Unfortunatly Opel couldn't get it 100% clear if this unit would work in a normal Speedster. So I took the gamble and ordered the unit. I was amazed to hear that it was in only 2 days after ordering.

The package contains:
1 ABS Unit
set of new bolts
rubber seals
Funny detail is that the label of the ABS unit shows the wrong sizes for the front wheels of the VXR. On the unit it says 195/45/R16 and it should be 195/50/R16.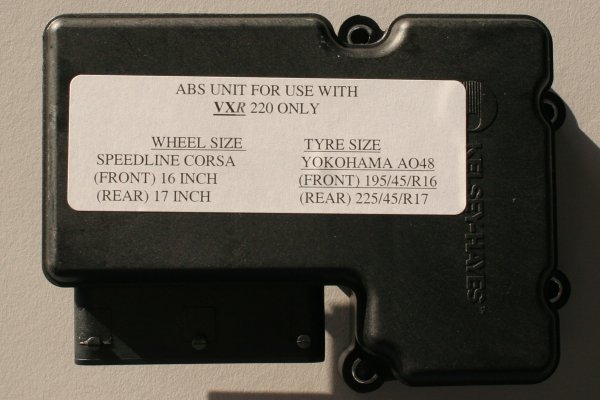 Fitting the unit was pretty simple. Remove the connector from the unit.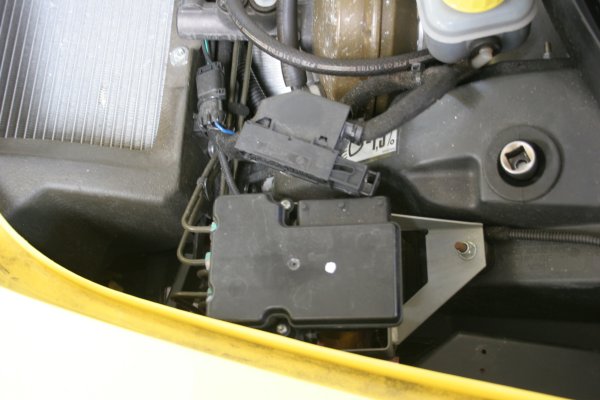 Remove the computer unit from the hydraulic unit.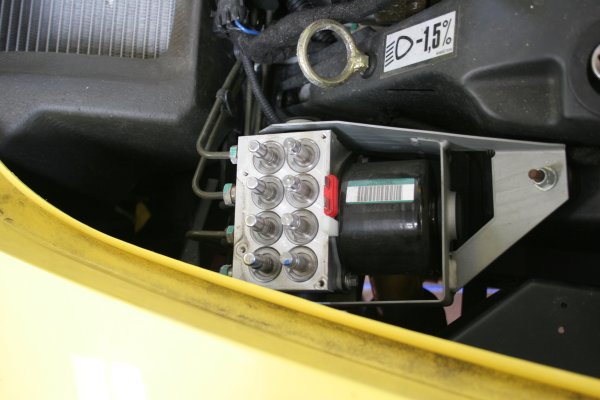 After that the new computer with new rubber seals can be placed on the hydraulic unit and the connector can be replaced.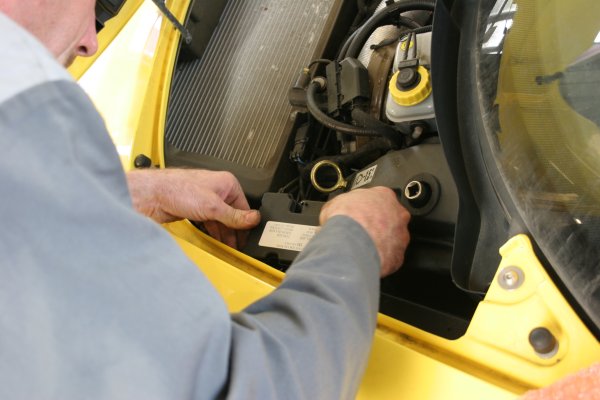 After turning on the ignition the ABS light didn't remain on, like when upgrading a normal unit. We tried to check the unit with the Tech 2.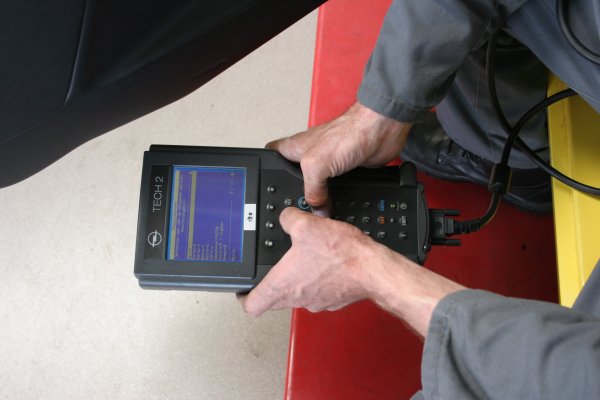 But that didn't work. The Tech 2 can't communicate with this unit.
When testdriving with the new unit (on original wheels and tires) the ABS unit seems to work fine. No problems, no ABS lights, more slip on the wheels and quicker shut off of the ABS unit. In the end I drove with this unit on the standard wheels for over a month without problems.
Information from Opel learns that this unit can't be checked by the Tech 2 unit. They are looking into adding software to the Tech 2 in England to be able to check the VXR's that standard use this unit. If the software will ever make its way to the Netherlands is unlikely. But it is probable that a Lotus dealer will be able to read this unit with their computer.