Battery
Judging from the way the car was starting, it was time to replace the battery.

Replacement is pretty simple, but it is a fiddly job. There isn't much space to get the battery out and into the car. Start with opening the nose hood.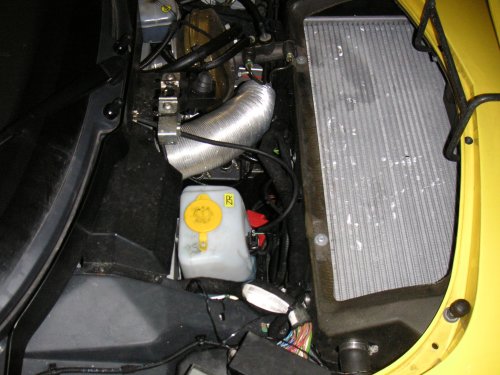 Remove the container.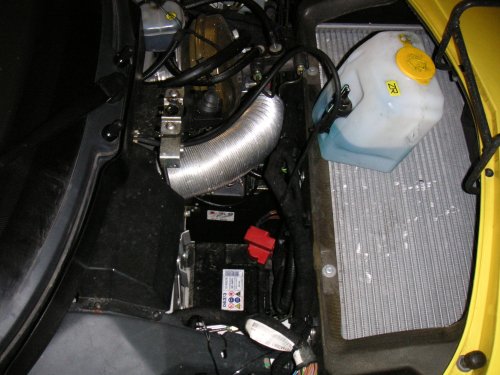 The plate which holds the container, also keeps the battery in place.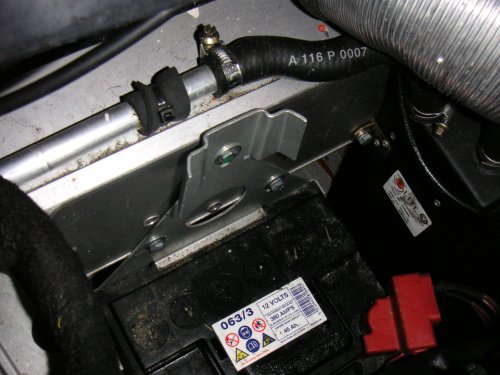 Remove the three bolts from the plate.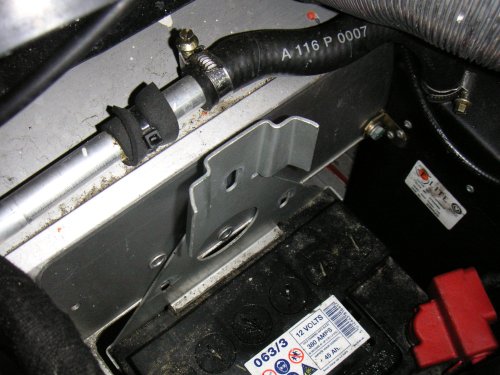 Remove the plate.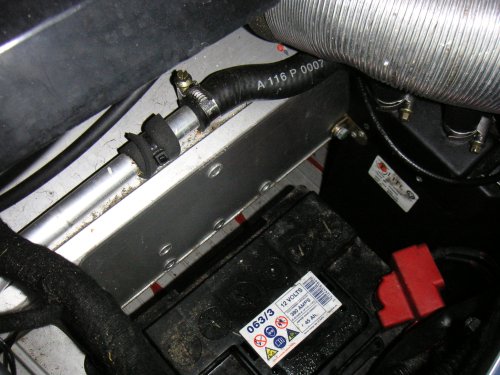 Pull the silver ventialtion pipe loose. It gives you some extra space to work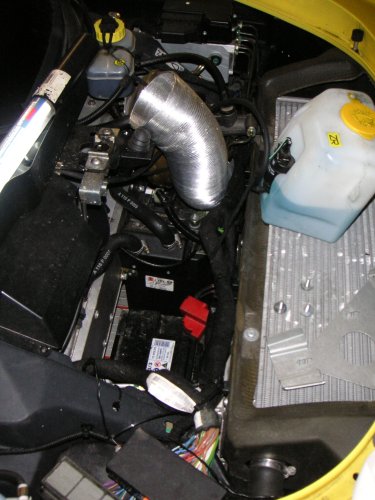 Start with removing the negative battery leed. This way you will reduce the chance of shorting the battery.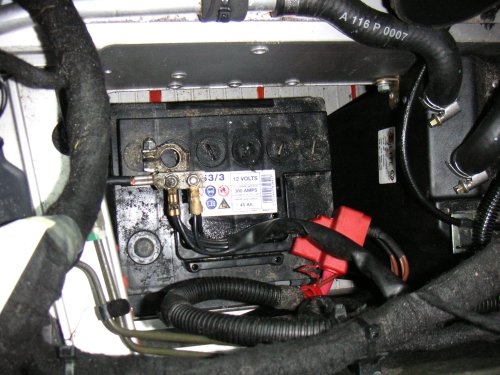 Now comes a fiddly job, removing the battery. Mine had a handle wich makes it a bit easier. I removed some of the cables from their holders to make some extra room.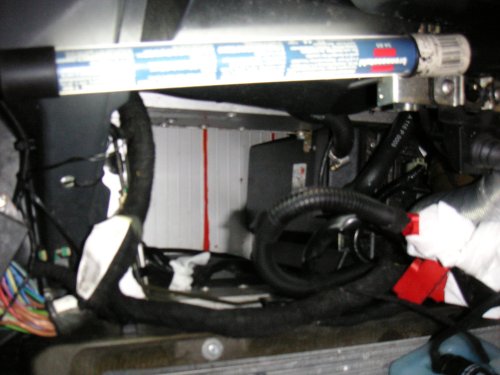 After removing the battery I cleaned the space out. Not that it will help for very long, but at least some of the stuff is gone.
The old battery is a bit dirty.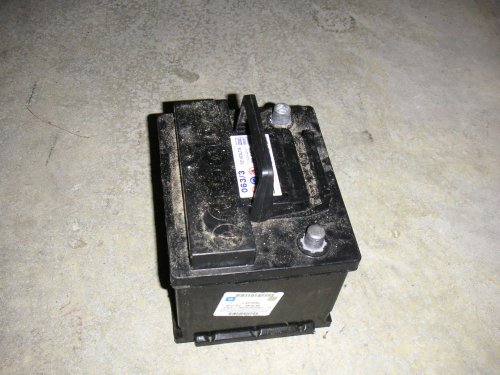 I took the battery to Rijsbergen. They found one for me with the same dimensions.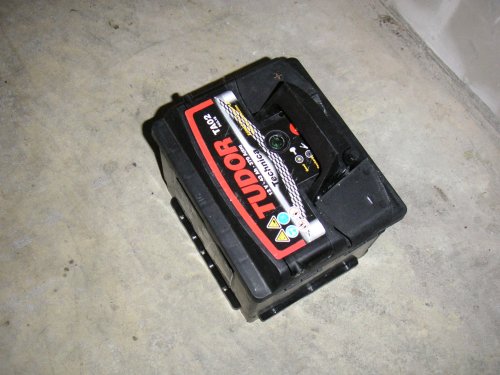 Placing the new battery is also a fiddly job. It will help if you can get some assistance to keep the wires out of the way.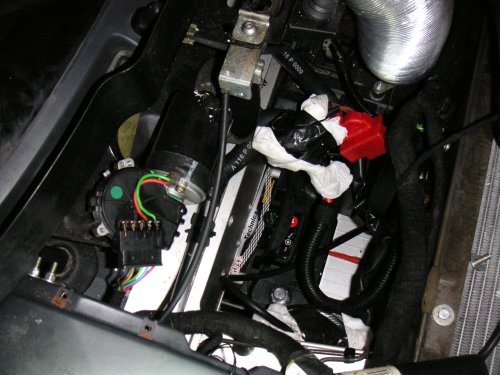 When the battery is back in place, you can put the plate back to keep the battery in place. After that the battery leeds can be connected, starting with the positive leed.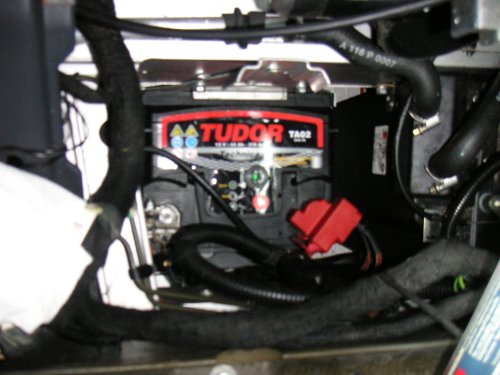 After connecting the battery, test if the car is getting current. If everything works ok, reconnect the ventilation tube and put the container back.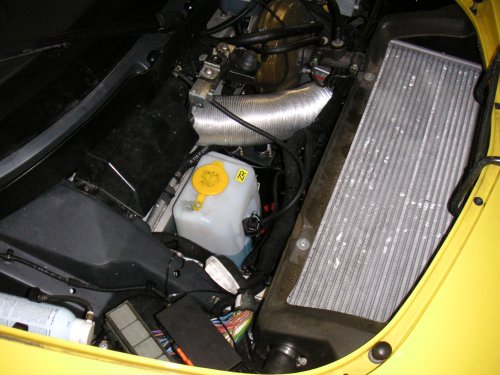 The battery is pre-charged, but it is advisable to go for an hours drive to get it fully charged.