Summer wheels and tires
Although my old summer wheels are pretty ok, I needed new tires (the Toyo CF1's were pretty worn). So last winter I decided to put my new winter tires on the summer wheel, which turned out to work pretty ok.

Now with summer comming (hopefully) I need new tires and wheels. Because there isn't a lot of choice in 14" sports tires, I looked at 15" wheels. The problem is that larger wheels are heavier. Fortunatly I have some experience with wheel weights on the Speedster (including weights). So I looked for a set of 15" wheels from Team Dynamics and after some mails they confirmed that their Pro Race 1.2's are the lightest they have.

Now for the tires. Unfortunatly the Toyo R1R's aren't an option for the C1 and neighter are other tires in the same spec. So I looked at the older Toyo T1R (which I have pretty good experience with on my Speedster). But then I read a test which had the T1R's and some other tires. The best from that test were the Goodyear Eagle F1 GS-D3.

The good people at Wheelbase had a pretty good deal for the Team Dynamics Pro Race 1.2 with the Goodyear Eagle F1 GS-D3 fitted. So I ordered a set :)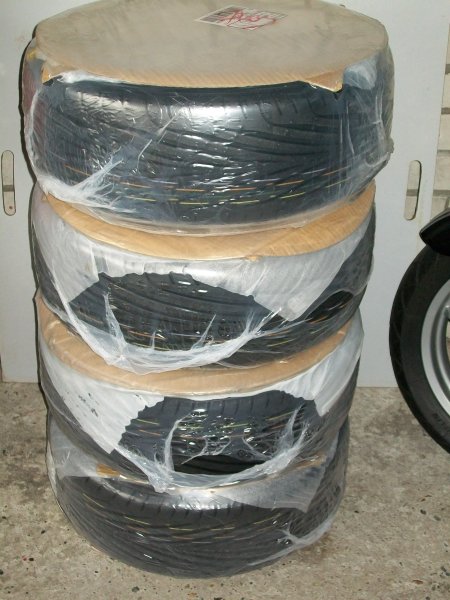 They look pretty shiny.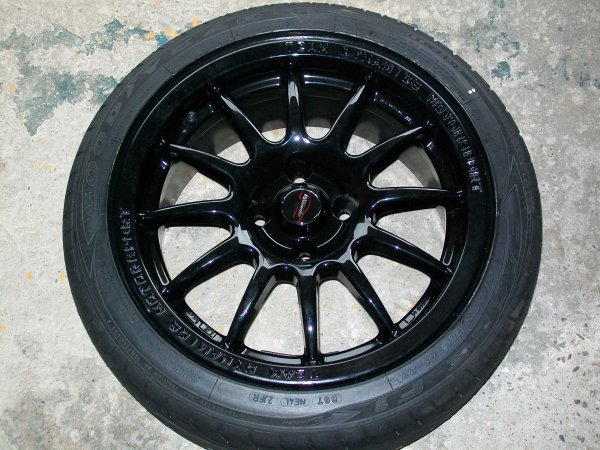 Specs look ok, they are the right type and size.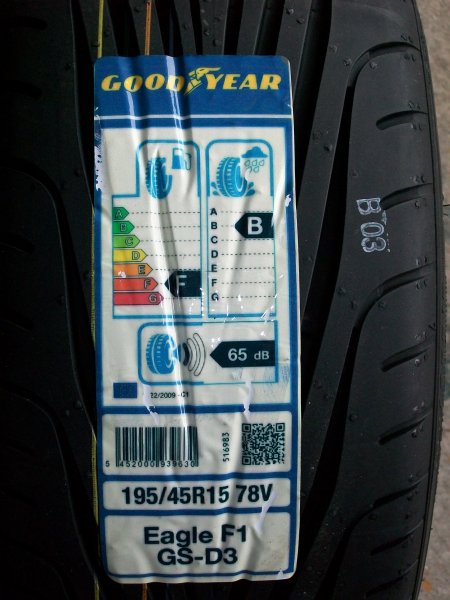 I removed the old wheels (with tires) and hung them on the scale. They weigh 13.92kg.
Then I put one of the new ones on the scale, they are heavier, but not much: 14.28kg.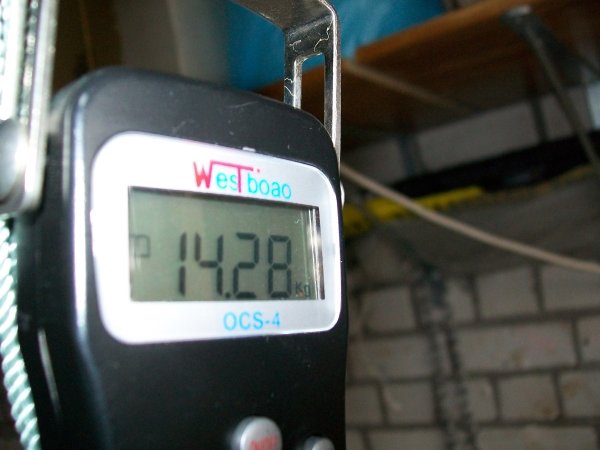 So for 0.36kg per wheel you get 15" instead of 14" and 195 wide tires instead of 185. Sounds like a good deal :)
To fit the hub you need to insert the rings that are delivered with the kit (this also includes new bolts).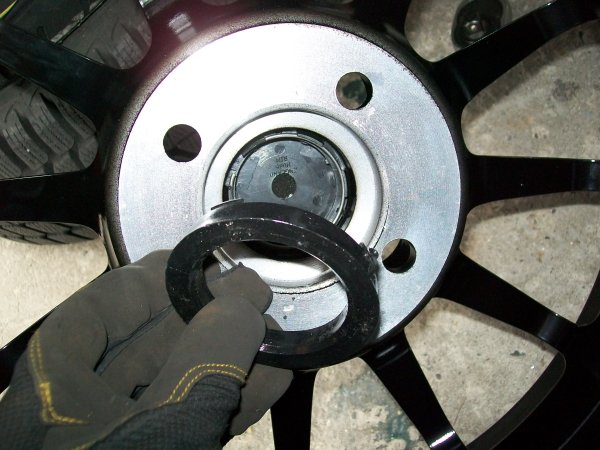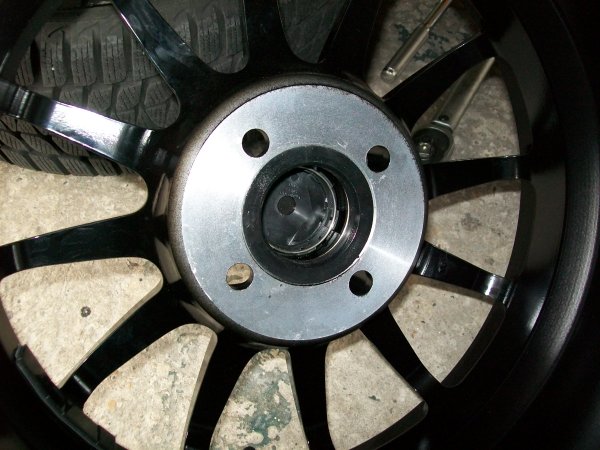 And when fitted on the car they look like this: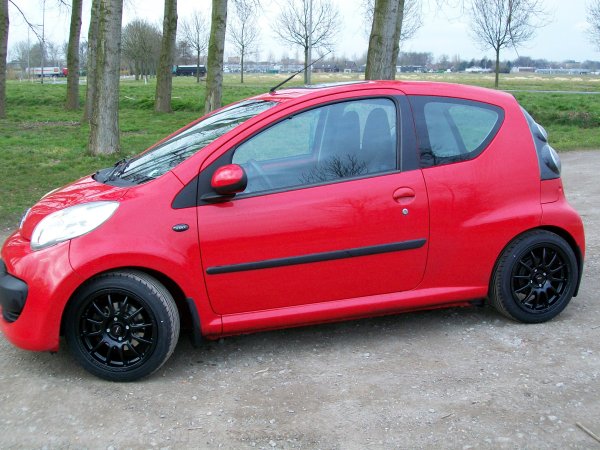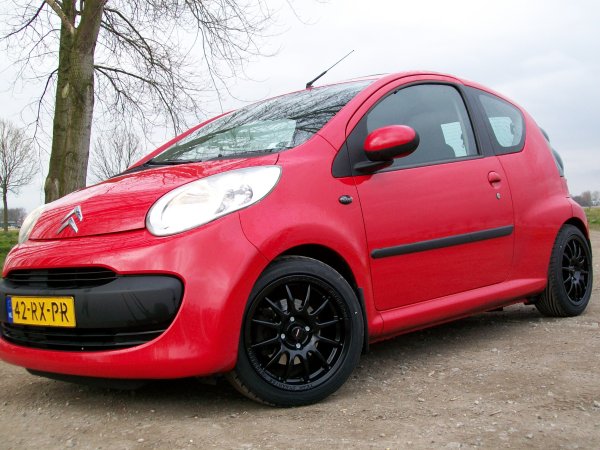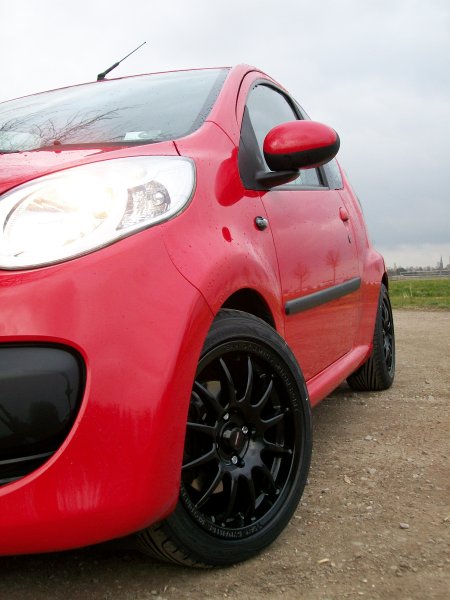 After having driven the car with these tires for a bit, I can say I'm pretty happy with them. They have very good grip in the dry, you can reach nice cornering speeds :). In the wet they also have surprisingly good grip. Although the tire design is a bit dated, it seems they can hold their own :)