Windscreenwiper relay
Jan (Murciélaygo on the Citybug forum made very nice kit with the VW programmable wiper relay. This is the same relay as I used on my Speedster (see info). So as soon as I saw it, I ordered one :)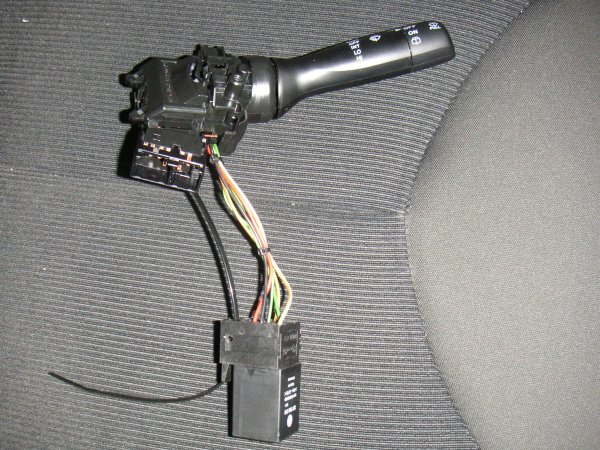 It comes as a complete kit. After fitting I sent him my original stalk back.
Fitting is not very difficult. Just remove the shroud behind the steering wheel (two screws left and right behind the wheel), and remove the original stalk.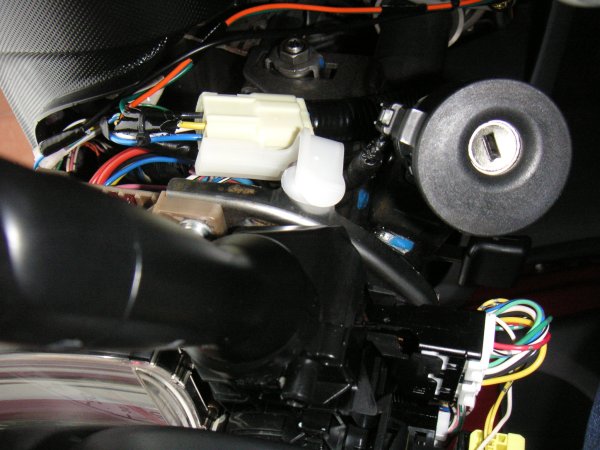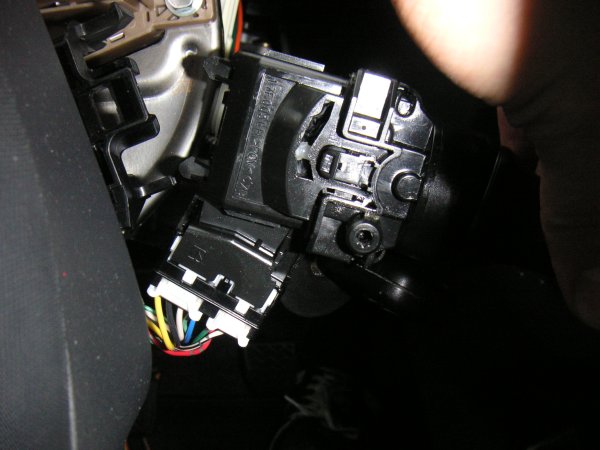 Put the new stalk in place and move the relay somewhere behind the ignition barrel.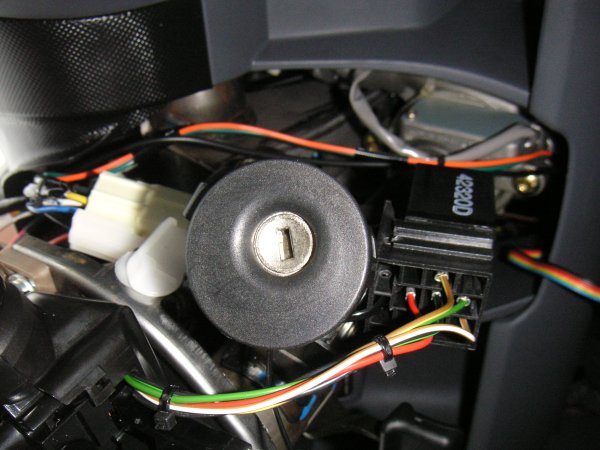 I ended up not using a triewrap, because that made it very difficult putting the shroud back. There isn't too much space down there, it's a bit fiddly.
When everything is back together you now have a programmable wiper interval. Setting it is quite straight forward. Move the stalk to interval wiping and move it back to the off position. Now wait the amount of time you want the interval to last. Put the stalk back to interval and leave it there. The relay is now set to the amount of time you paused. Easy :)