Passenger door switch
At the Peugeot dealer I bought an extra doorswitch and screw: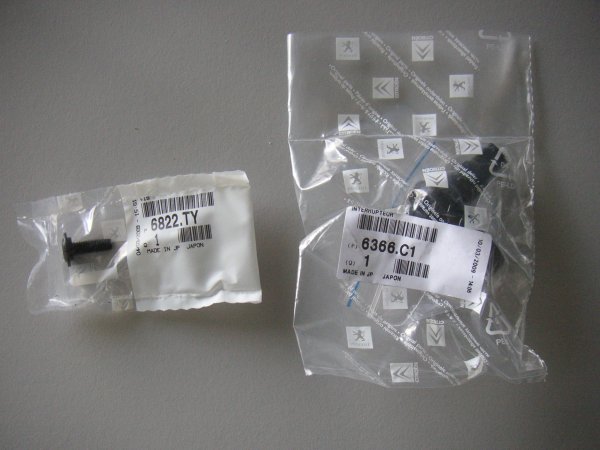 The part numbers are:
Switch: 6366
Screw: 6822
As standard the cars don't have a switch on the passenger door. So when you only open that door, the interior light doesn't switch on (VERY annoying).
Fortunatly, the installation is made easy, because the holes are already there. Only a switch and some wiring need to be installed.
Starting at the passenger door, there is a black sticker covering up the hole for the switch.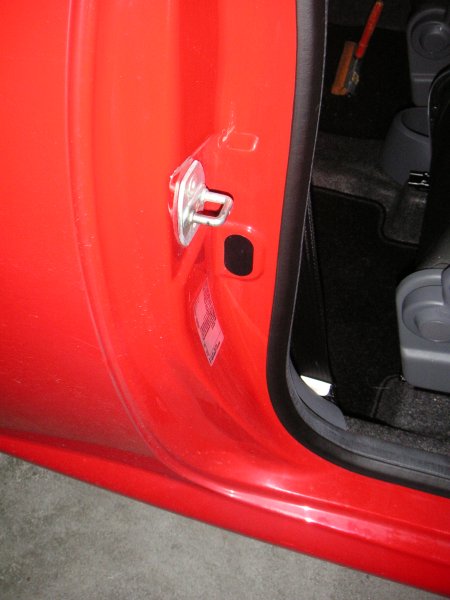 Remove it and you'll find the hole for the switch.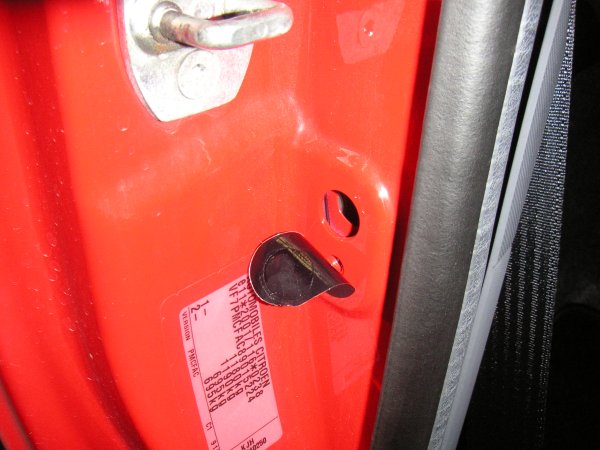 At the driver side, remove the inside panel covering up the switch, disconnect the plug that goes into the switch, and paralle solder a long wire to it.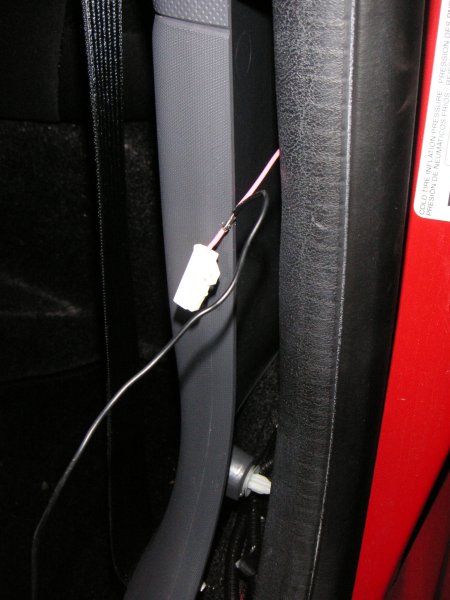 And isolate with some tape.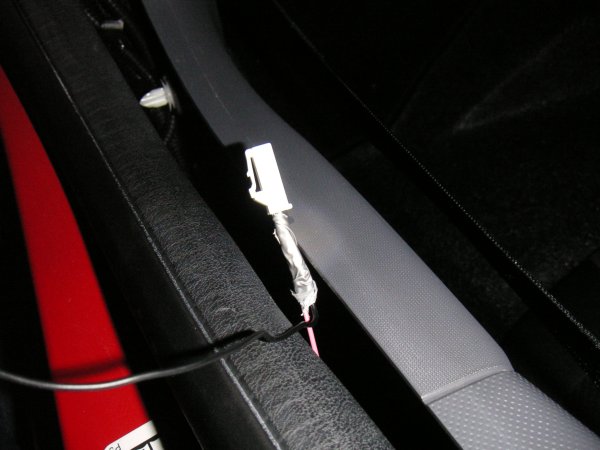 Now the wire has to be run to the other side of the car. The nicest path I could find was all the way through the trunk. So first towards the rear of the car, under the carpet.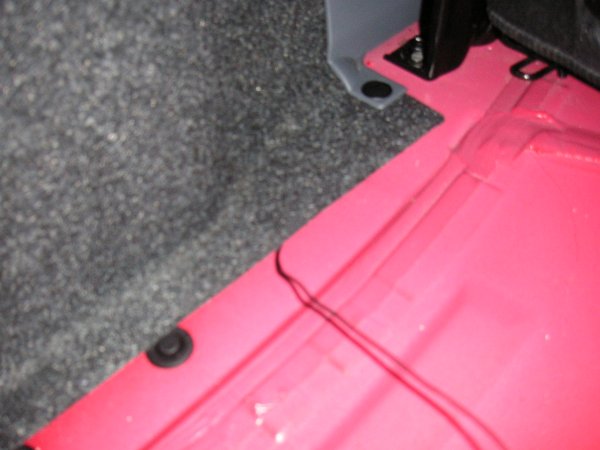 Run it to the other side at the rear of the car (I used bits of tape to fix the wire in place) and pull it under the carpet to the rear seats.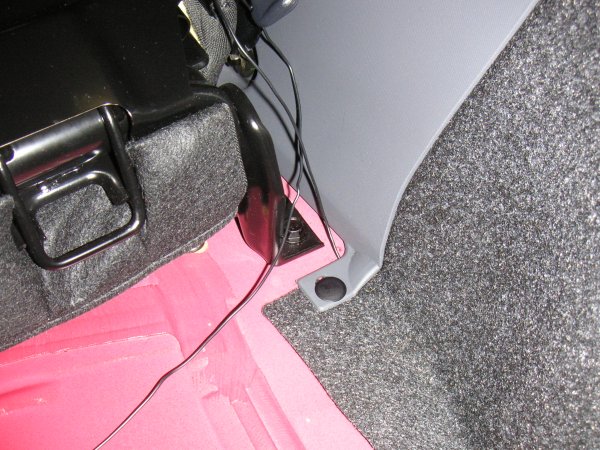 At the passenger side door, remove the inside cover so you have room to pull the wire through.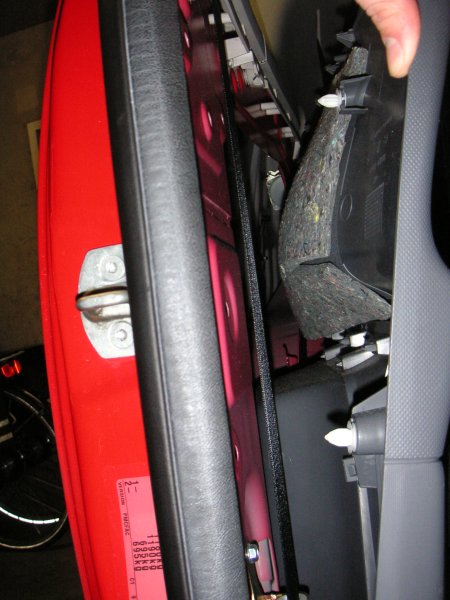 And pull the wire through the hole where the switch goes through.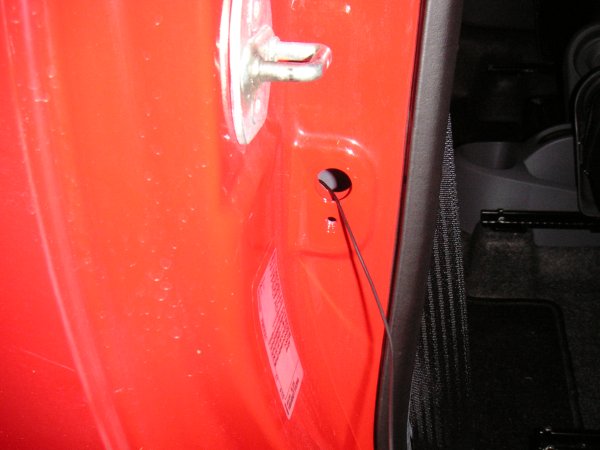 As I don't have a connector for the switch, I decided to hard solder it in place. You can also use a crimp connector, but I don't like those very much. Removed a bit of plastic from the switch so I can reach the metal.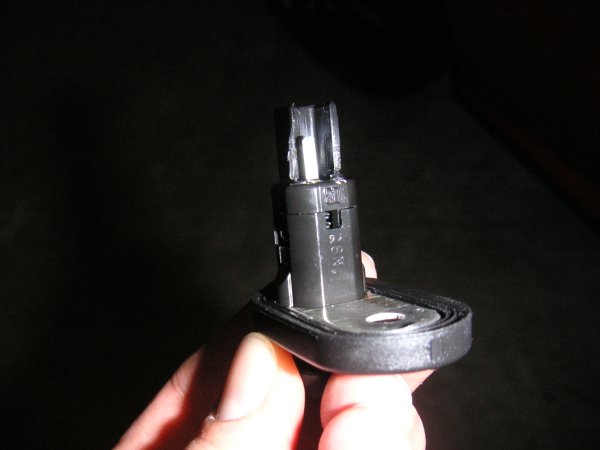 Solder the wire to the switch.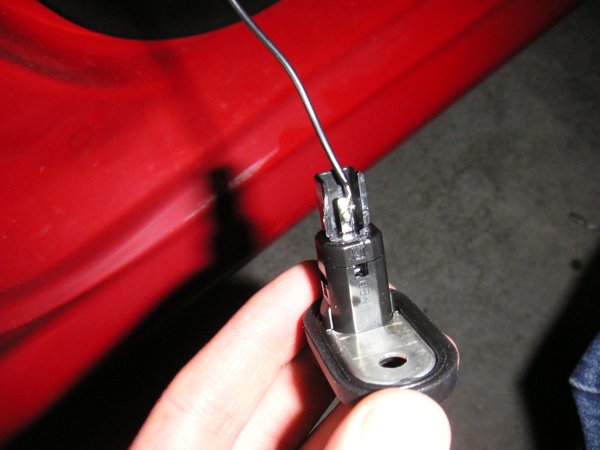 Isolate the switch with some tape and put the switch in the car.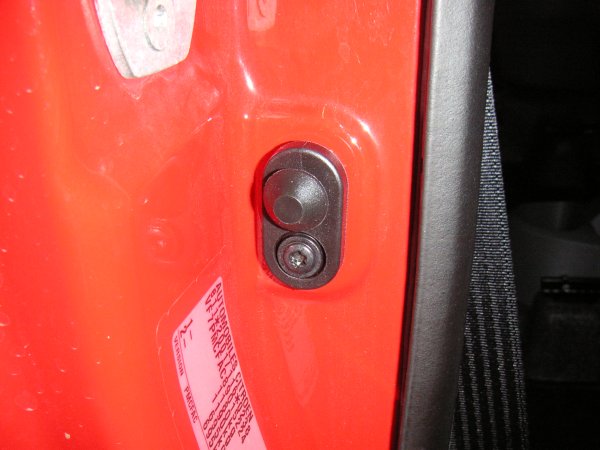 Switch seems to work fine. And it is a lot more convenient to have light when the passenger door opens :)