Leather steering wheel
A leather steering wheel is much nicer then the normal plastic one. So I ordered the leather steering wheel for the Aygo and put it in the C1.

As we are going to remove the airbag, remove the negative from the battery.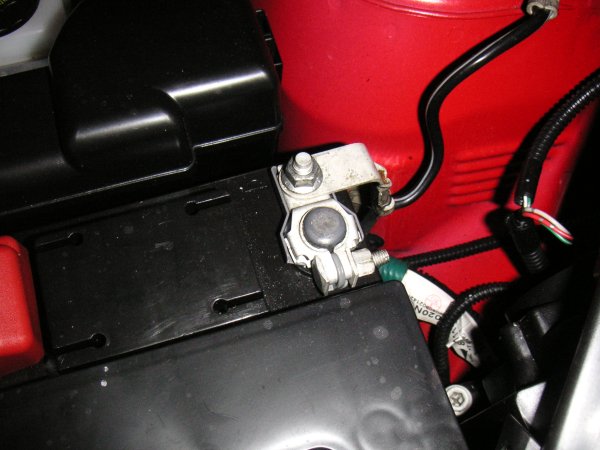 Then we have to remove the airbag. Remove the two screws from the side.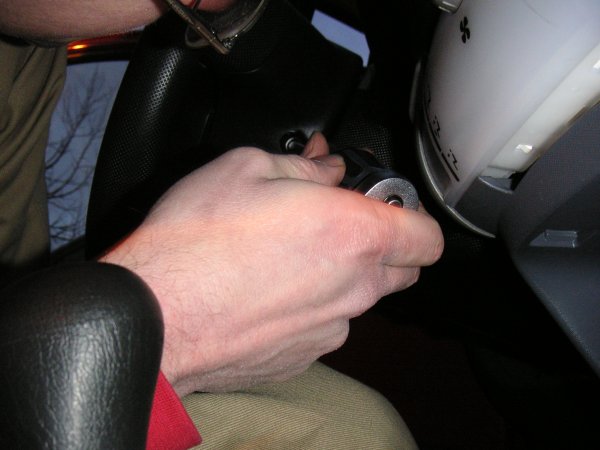 Now pull the airbag forward gently.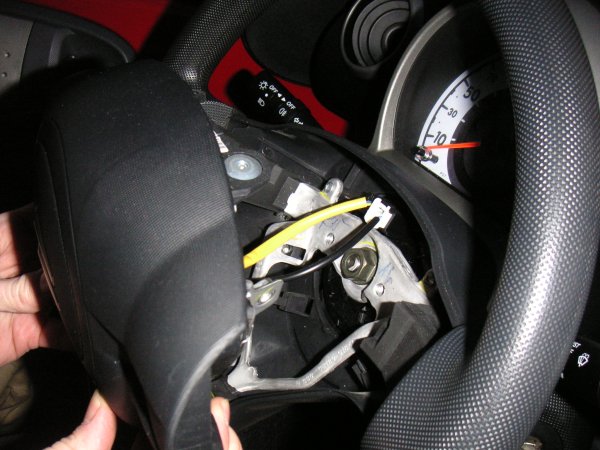 Disconnect the airbag (make sure you disconnect the battery at least 2 minutes earlier, airbags contain explosives!).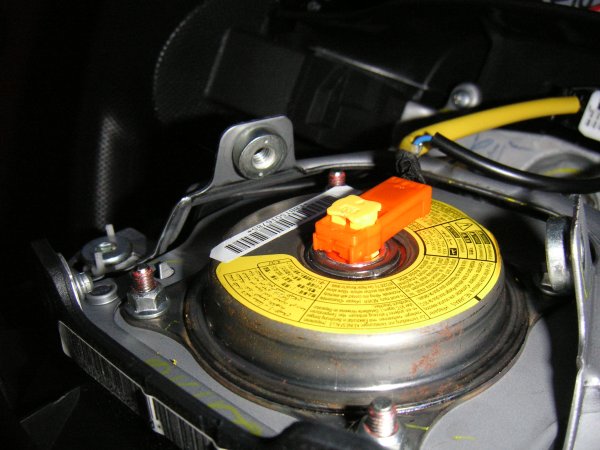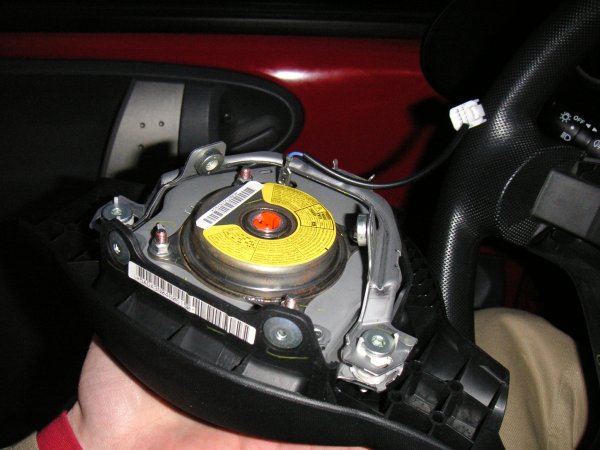 Now we have to loosen the plastic back cover, by removing the 2 screws, so the pulley can be placed.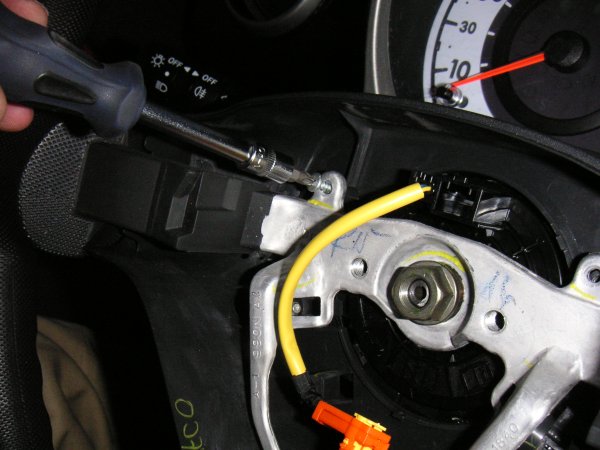 Loosen the central nut by a few turns, but do not remove it. Put a pulley in place and free the steering wheel. Then remove the central nut completely.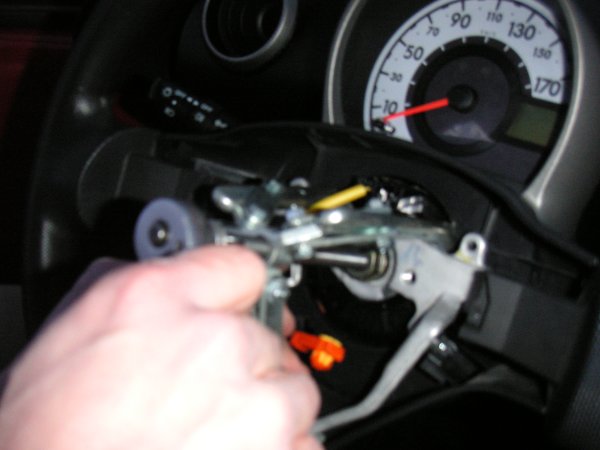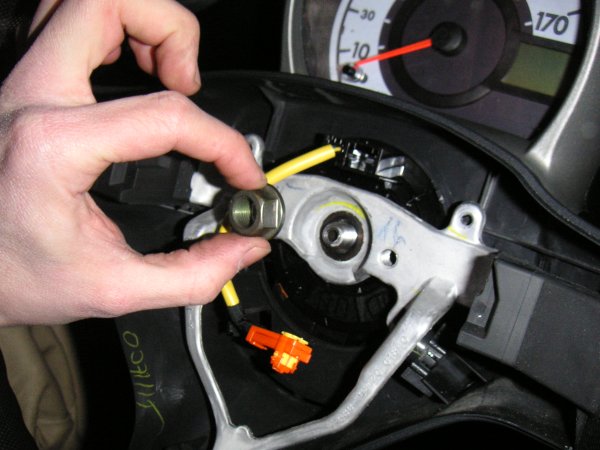 Now the steering wheel can be removed. And the new one can be fitted.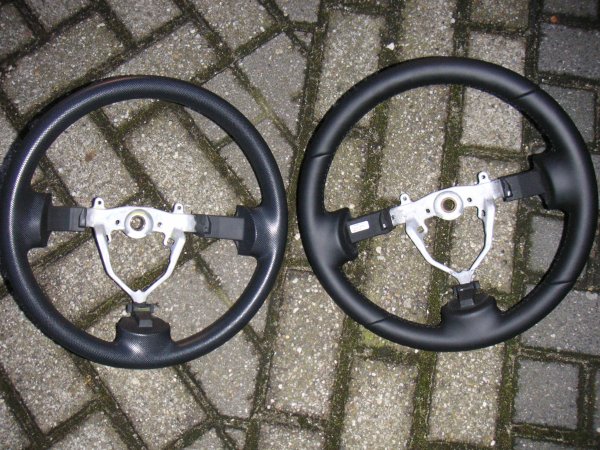 Put the back cover on the new steering wheel. As there is no reference position for the steering wheel, make sure you try and put it back in the same position. However, in this case, the teeth in the center of the wheel aren't in the same position as the original wheel. So it will be off center. Car will need to be alligned later.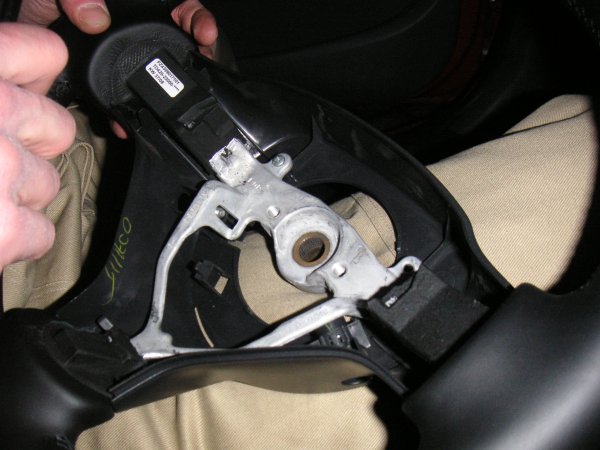 Put the new steering wheel in the car.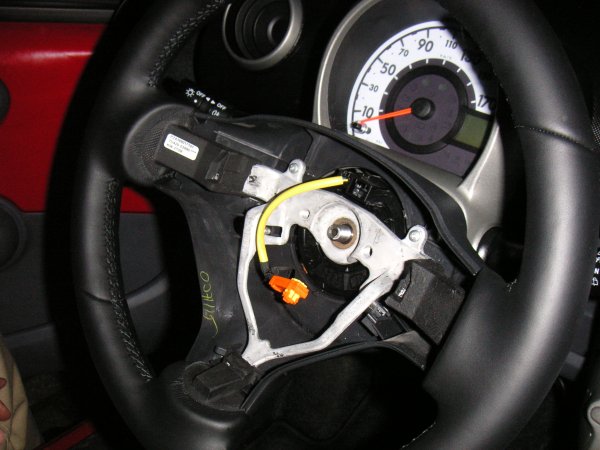 And tighten the nut with the torque wrench.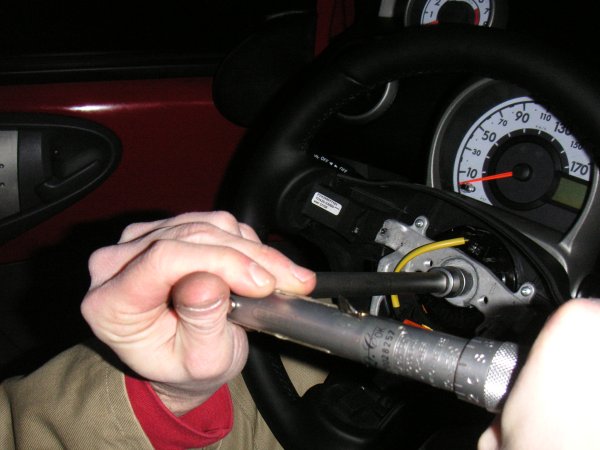 Now the airbag can be put back in place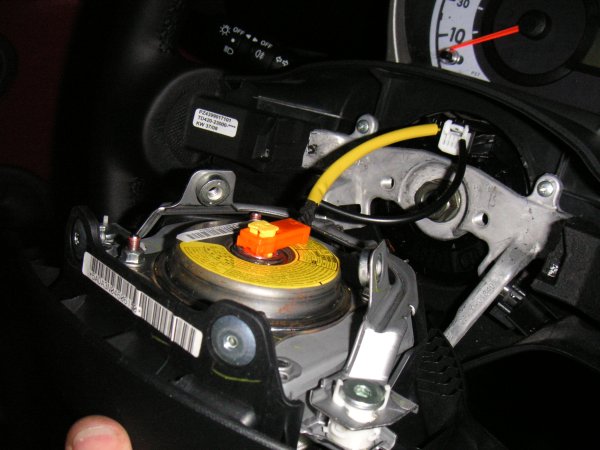 And secure the airbag by putting the 2 screws back.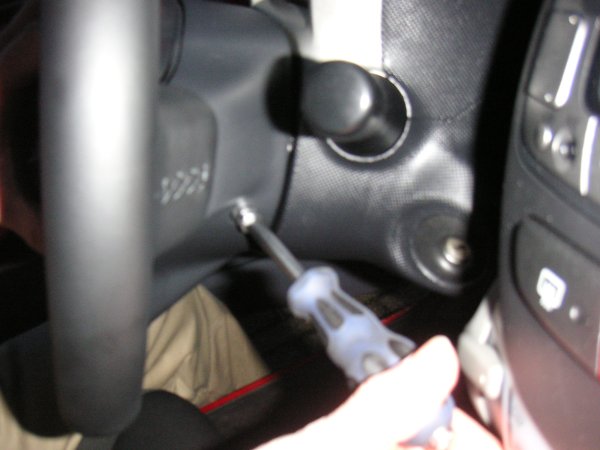 Finally reconnect the battery.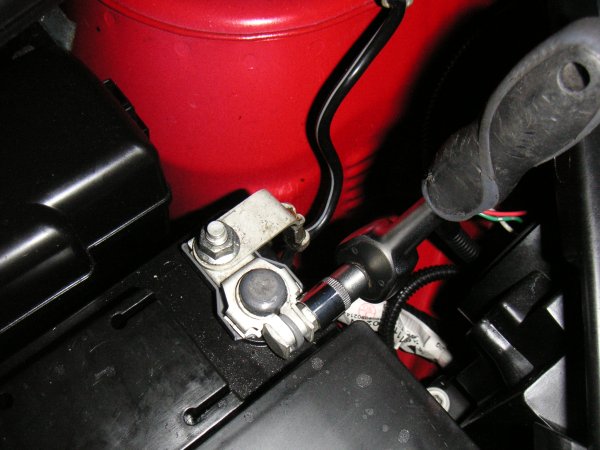 The steering wheel is a bit thicker then original wheel, feels a lot nicer and is much warmer on the cold winter mornings :). Nice improvment, happy with it.