Lotus Driver Training Experience
Saturday 26th of may
Saturday morning at 05:40 (way too early ;-) Arno picked me up in Waddinxveen with his Volvo and we headed to Hoek van Holland. It was nice and quiet on the A12, so Arno could make use of the T4 engine in the Volvo ;-).

After arriving at Hoek van Holland we had to wait for ages (ok, it was around 20 minutes) in order to get through the gates (jeez, people can be slow on saturday mornings ;-)
After the gates we had to wait for customs and for the loading to start.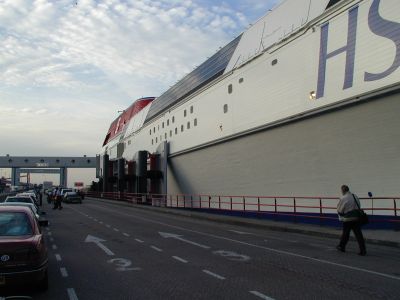 Fortunatly the ferry left on schedual, and it wasn't very crowded either. It's also pretty fast. Once we were at cruising speed, the captain announced we were doing around 80 km/h.

Approx. 3.5 hours later we arrived in Harwich. After unloading we planned the route just a bit.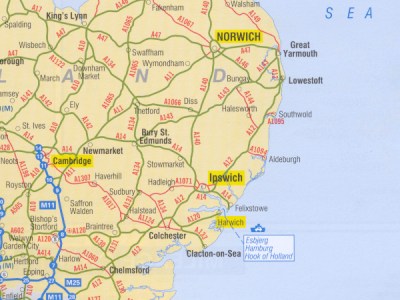 We set out on the A120 to Colchester. After stopping for some lunch (at one of the Little Chef's which are quite good) and a better map (the great britain road atlas is a really usefull one) we continued on the A12 to Ipswich and followed the A140 till we arrived in Norwich. At the outer ring of Norwich we bought a map of Norwich, cause the route instuctions from Shell Geostar were a bit vague. And as the city has a lot of one way streets...
Fortunatly we found our hotel in just one go (thanks to Arno spotting the right road sign ;-). The Maids Head hotel has a private parking space behind the hotel, so fortunatly no parking problems.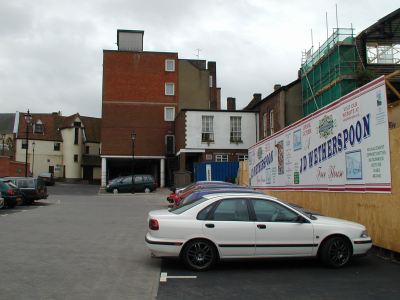 After checking in we brought our gear to the rooms. They were quite nice, although a bit noisy as we found out later that night.
To make sure we would arrive on time next morning at Lotus we decided to drive to it now and see where it is. Would give a nice opertunity to make some photos.
The most difficult part was getty out of Norwich. After some driving around we found the exit to the A140. Then we took the exit to the B1135. Fortunaty we found out on time it was the wrong one, and we had to take the second one ;-). That one was obviously the right one:
After driving a bit on the B1135 we found the Potash Lane on the left and found ourselves at the gates of Lotus.

We even spotted some Elises behind a fence somewhere: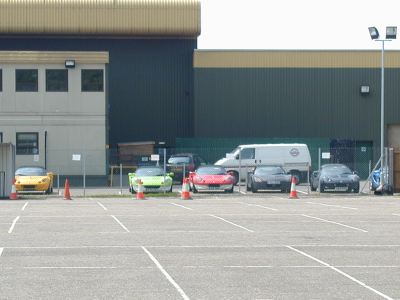 Second one from the left seems to have the sport suspension, it's really low to the ground ;-).
We would have expected some Lotus cars in the carpark in front of the buildings, but they seem to be absent: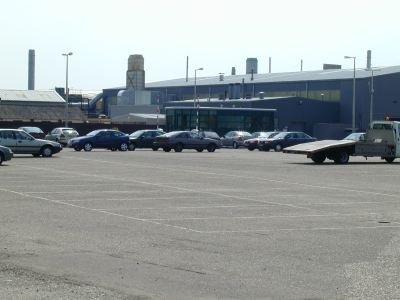 After taking some pictures we returned to Norwich. As it was a little bit early for dinner, Arno set up his notebook with speaker set so we could watch a DVD (very handy, a portable cinema). First we went to do some shopping. Get some drinks and food. It was quite hard to find a supermarket, but after searching Norwich's centre for a while we found a Tesco's. After the movie we tried to find some restaurants, but could only find a Burger King, Mc Donnalds and a Pizza Hut. After dinner it was off to bed for an early start next morning.