Holiday in Scandanavia
Sarpsborg (N) to Edsås (S)
Thursday 19th July 2007
Last night there was quite a bit of rain, but this morning it was dry. Got up around 07:00 because yesterday we saw there was only 1 shower. We were lucky, the other guests were still sleeping. After showering we first had breakfast, packed our stuff up and got on our way. The sky was looking ok.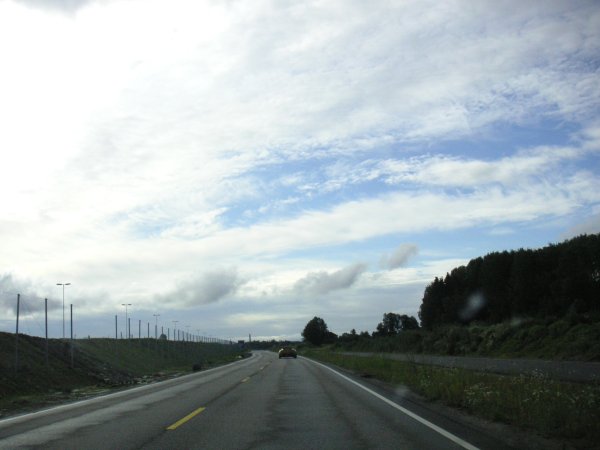 As today is our last day in Norway, we first went looking for a Coop to do some shopping. Fortunatly we checked on the internet last night where the closest Coop Mega's are, so we were quite on time.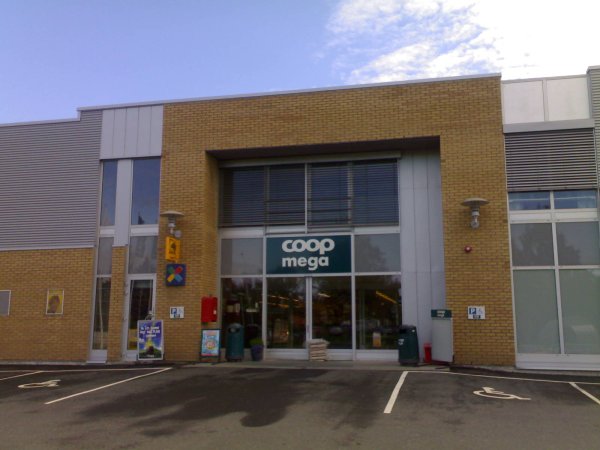 Near this Coop we found a point of concern for all Startrek fans.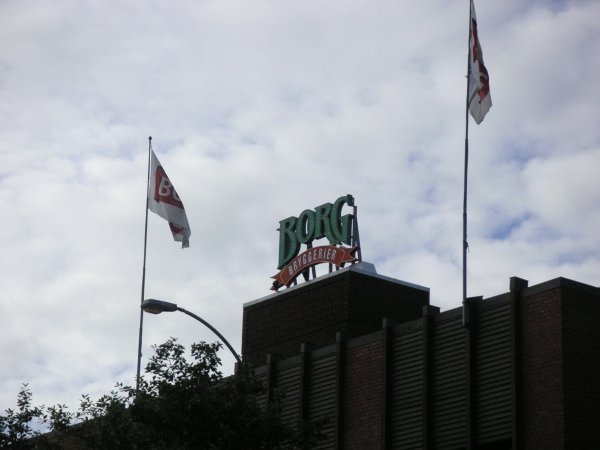 After about 15 minutes of waiting the store opened. Big advantage of being on time is that it is nice and quiet :).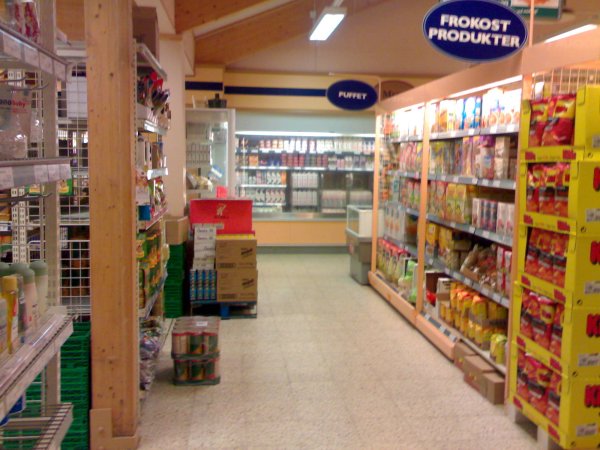 Unfortuantly this Coop Mega didn't have everything we were looking for. So we went to the second one on the list.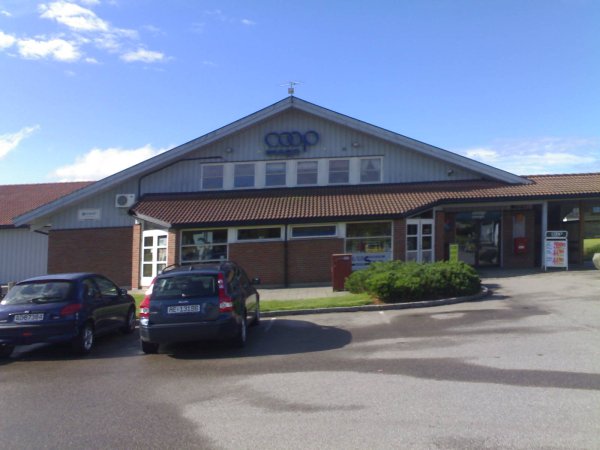 We were done shopping there, the sky was still looking very good, so we took the roofs of.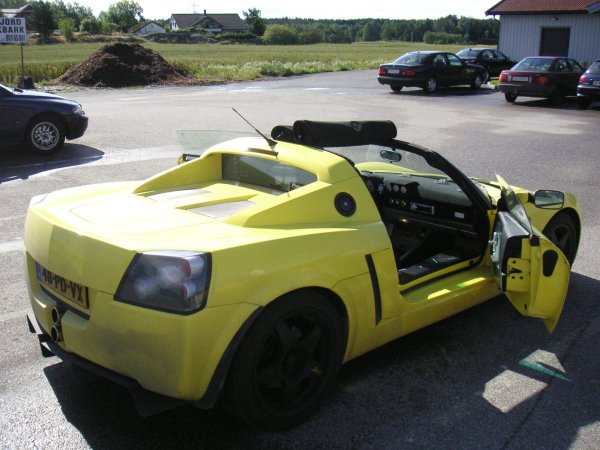 You notice pretty well that we are driving to a more densly populated area. There are more and more traffic camera's at the side of the road.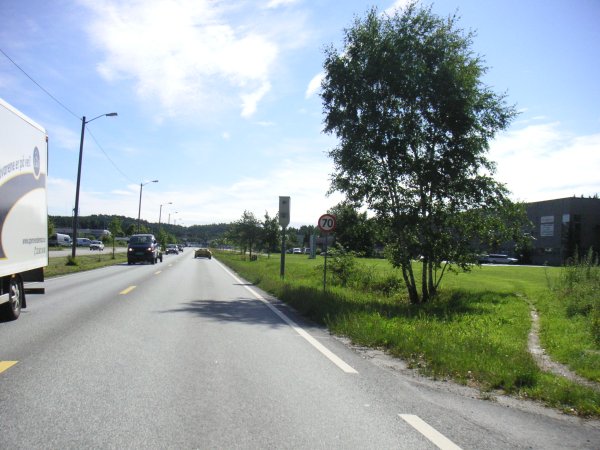 We did have some very nice roads. Even a few hairping corners :).
Around 10:30 we passed the border with Sweden.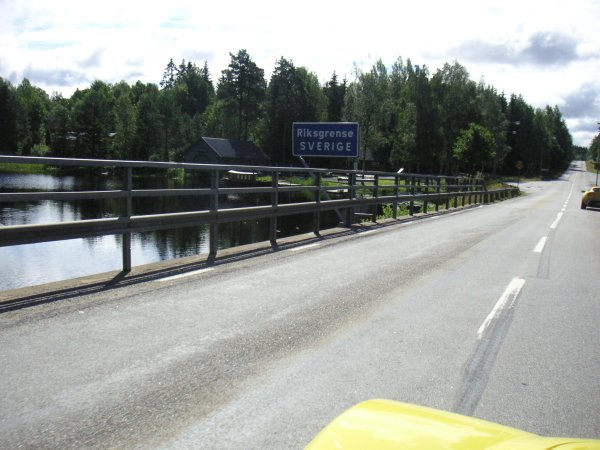 In Sweden the sky started looking less appealing. And around 12:1 we had to pull over to put the roofs on and have some lunch.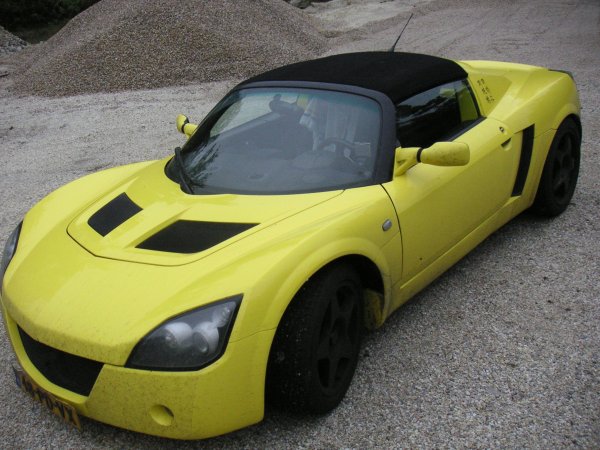 Today we didn't have a very long route. Just before 14:00 we arrived at the campsite and put up the tents.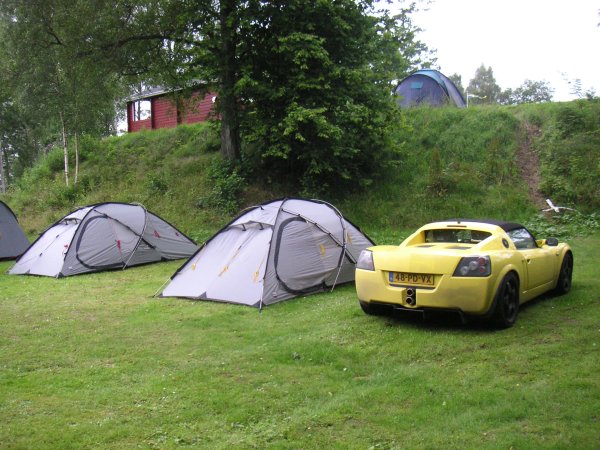 There also is some background sound, courtesy of a small stream pretty close to the tents.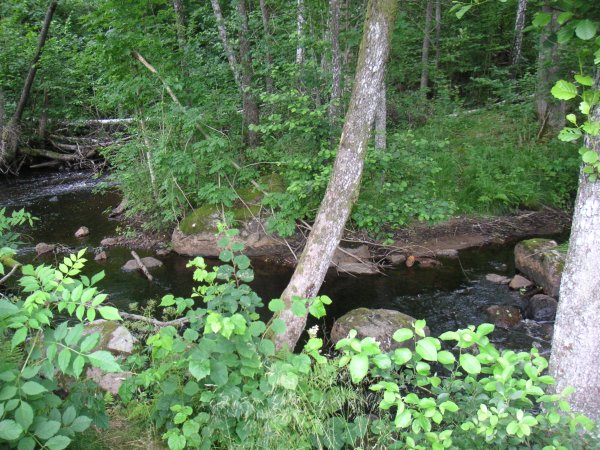 And our neighboor also came by to welcome us ;).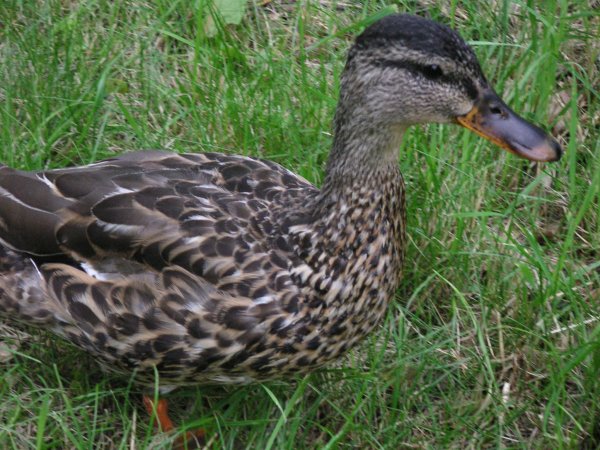 The campsite is close to a lake. We walked to the end of the pier. With all the wind it is pretty wobbly (the pier floats). But the view is pretty nice.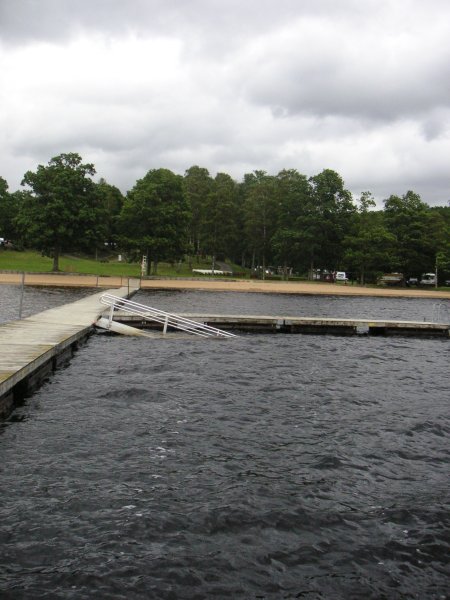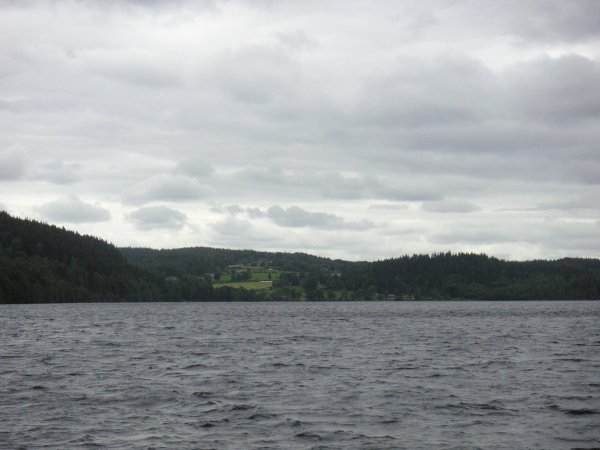 In the evening made dinner. We brought an interesting looking can from Norway. The insides of the can were even more interesting.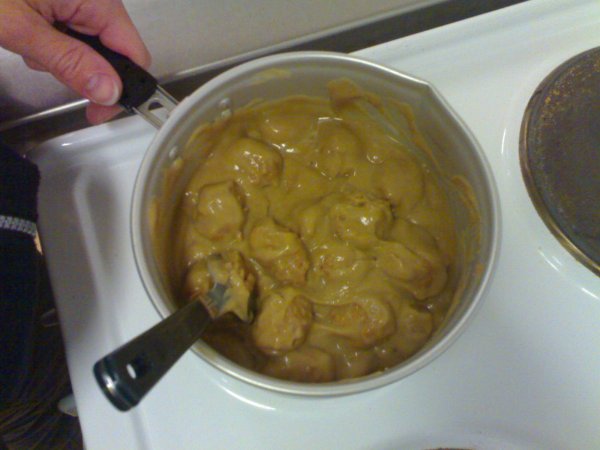 Fortunatly it tastes a lot better than it looks :). Set the table.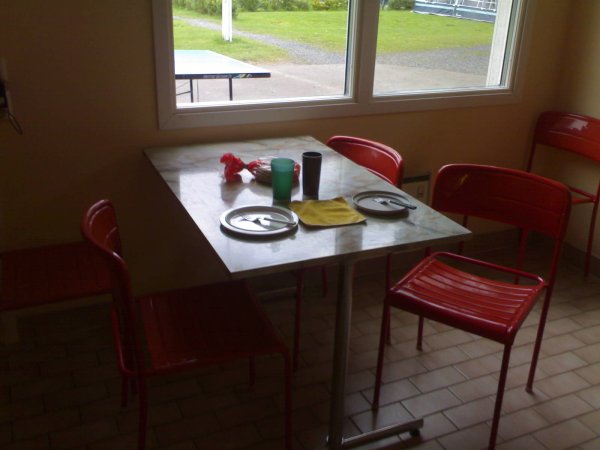 And found one of the accesspoints for the wireless camping network in the same room.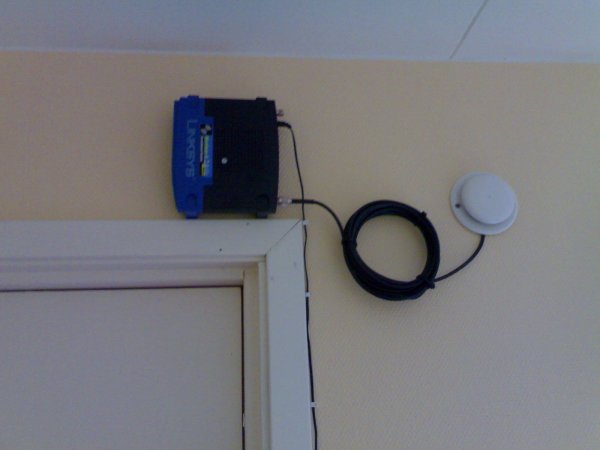 Did a bit of gaming at night, and updated the website. Tomorrow we'll do a boat cruise through Götoborg and some more sightseeing.