Holiday in Scandanavia
Kvarnsjö (S)) to Alfta (S)
Saturday 6th augustus 2005
This morning after breakfast first took some pictures of the view from the room.

Then we set course for the Cobalt mine. On our way got some nice pictures at one of the stops.

Till that time we actually had quite good weather. After lunch it started to get bad and it started to rain.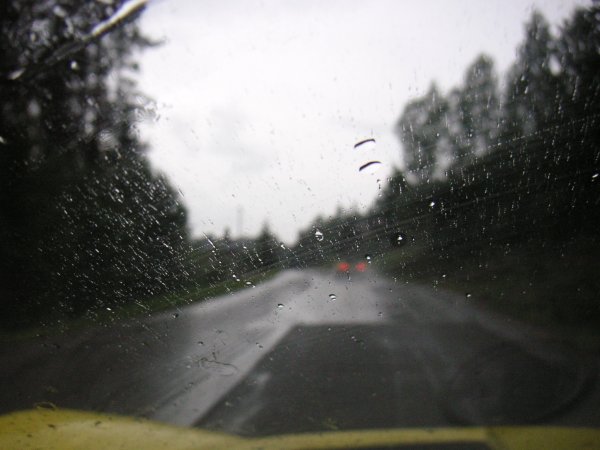 When we arrived at the Cpbalt mine, we first had to wait for the guide to finish with the last group. We got a tour with a small group, only four people. First we saw a movie and the we entered the mine. Unfortunatly the whole tour was only in Swedish, so we lost a lot of information.
One we arrived in Alfta we first looked for a cabin. Apparently the local sportsclub does this as an extra, so we registered at the reception in the cantine.
First we mad some dinner, then hooked up the laptop to see if we had any TV reception. That worked out fine, and we searched for some weather forecast information.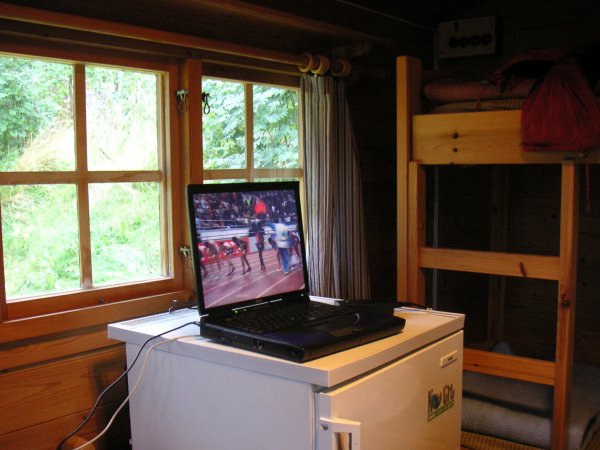 Then we watched a documentary on Hiroshima, today it was 60 years ago that the atombomb fell there.
In the mean time made the route plan for tomorrow.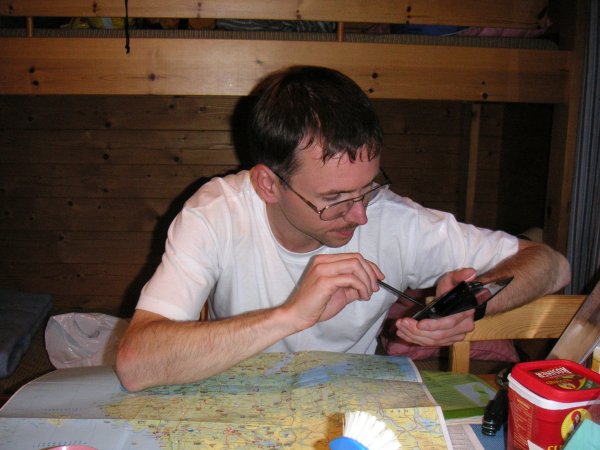 Afterwards tried to get some sleep. Nearby there was some sort of live concert. Just when we wanted to sleep they started playing. Fortunatly it was far enough away, so it didn't bother us too much.