Injectors
Injector calculations
Based on information found in Four-Stroke Performance Tuning by A. Grahamm Bell there are some basic calculations that can be done on injectors to see how far they scale. I've used these calculations in the injectorlist below.

Injector static flow = (Required flow * 100) / (injectors per cylinder * duty cycle)

Required flow = (maximum horsepower * K) / number of cylinders

Where:
K = 4.6 for NA engines
K = 5.6 for turbo/supercharged
Combined for the Speedster/VX220:
Max power == SF * (D / 100) * 4 / K
Where D is the duty cycle in percentage.
To recalculate the flow of an injector at a different fuel pressure, the following formula can be used:
new flow = old flow * sqrt(new pressure/oldpressure)
Without specification injector flowrates should be at 3bar. The z22se runs the fuel rails at 3.8bar.
For prolonged use at high rpm's it is best to keep the duty cycle of an injector below 80%.
Injector list
Based on a lot of searching on the web I've found the following injectors which seem interesting for use on the Speedster/VX220 2.2 because they are the right type and have the correct connector.
Standard Z22SE injectors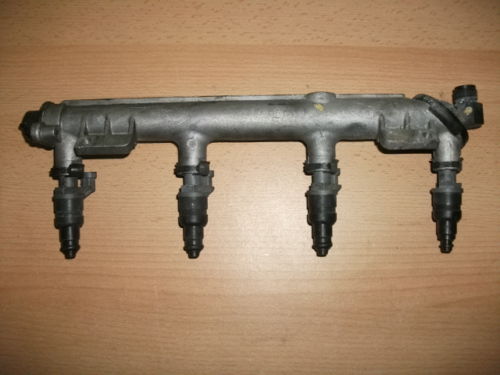 Part number:

Brand: Flow:
225cc/min @ 3bar
252cc/min @ 3.8bar
Standard engine: Power:
NA: 252cc @ 80% == 175hp
SC: 252cc @ 80% == 144hp
Z22SE compressor upgrade injectors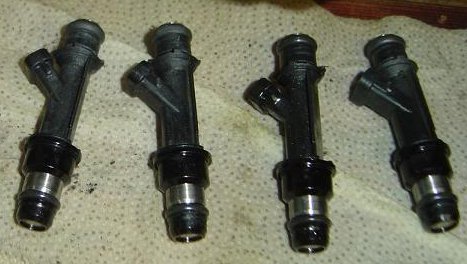 Part number:

Brand: Flow:
370cc/min @ 3.8bar (not sure)
Standard engine: Power:
NA: 370cc @ 80% == 257hp
SC: 370cc @ 80% == 211hp
Standard LSJ injectors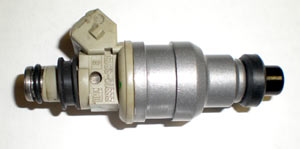 Part number:

Brand: Flow:
352cc/min @ 3bar
396cc/min @ 3.8bar
Standard engine: Power:
NA: 396cc @ 80% == 275pk
SC: 396cc @ 80% == 226pk
Stage 1/2 LSJ injectors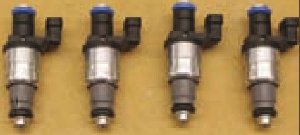 Part number:
GM 12599778 (single injector)
GM 12597995 (4 injector kit)
GM 12597996 (4 injector kit)
Brand: Flow:
451cc/min @ 3bar
507cc/min @ 3.8bar
Standard engine:
LSJ stage 1 @ 236hp
LSJ stage 2 @ 241hp
Power:
NA: 507cc @ 80% = 352pk
SC: 507cc @ 80% = 289pk