Rollbarcover
After removing the rollbar headrests a while back I didn't do anything to the rollbarcover. But it isn't looking very nice with the cutouts. So I decided to cut the remaining pieces out.

First, mask of the bits I want to cut out.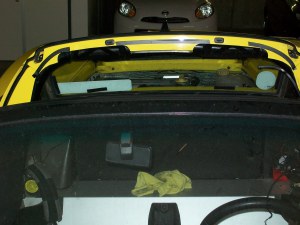 Basically I want to remove all the material below the black tape.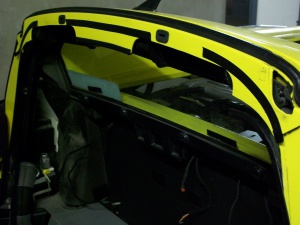 As fiberglass usually generates a bit of dust I put in some covers for the interior.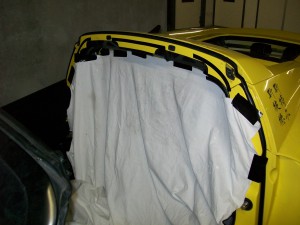 Put on some protective gear, put a cutting disc on the dremel and go!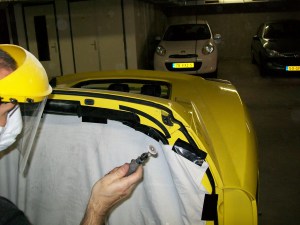 You can see the dust particles fly in this image :)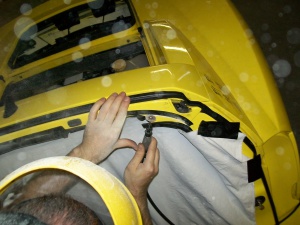 I got a nice fitting rubber strip from a friend. Put glue inside the strip, put it on the cover and taped it in place.
And it ended up looking like this.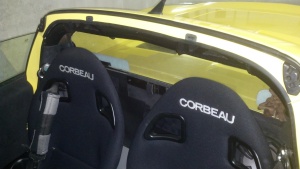 Pretty happy with the result, looks a lot better then it was with the cutouts.