Wheelarchliner fixtures
The flimsy plastic nuts and bolts holding the wheelarchliners in place aren't very handy. Removing and putting them back takes too much time. So I decided to cut back to 4 fasteners per side.

I cut out some aluminium plates and put those behind the fiberglass for strengthening. Then we put in a set of M5 rivnuts.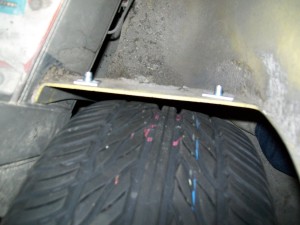 At the other side (on the rear of the clam) we did the same.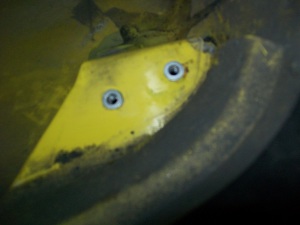 I got a set of aluminium M5 bolts and washers (unfortunately they weren't available in black at the time) and used those to fasten the wheelarchliner.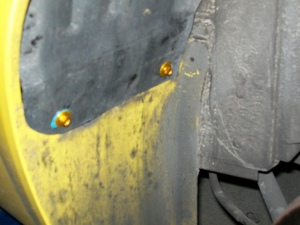 This works a lot better fitting and removing, you can just use an (electric) ratchet now :)