Clam paint
Due to an ill fitting exhaust end tip, I had a little bit of scorched fiberglass at the side of the clam. With the new exhaust there is only 1 exit pipe, so it would be quite noticeable. I decided to try some black plasti dip to hide the scorching.

First had to mask up the rear. Pretty easy as the clam was off the car.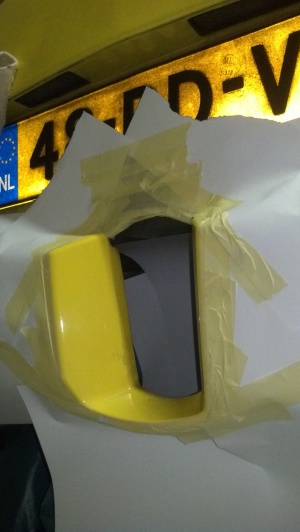 Then I sprayed 3 layers of plasti dip and removed the masking. I also added a rubber strip where the exhaust heat shield used to be. Lost that a long time ago and I didn't really like the unfinished mesh.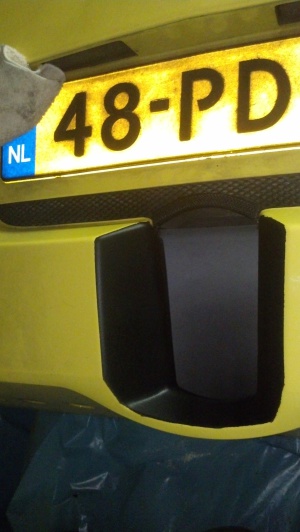 With the exhaust in place and the clam back on it looks quite ok I think.