Uprated softtop cables
Finally the front softtop cable broke. Not strange, first one since I had the car. But now I had to replace them. Unfortunately couldn't get a new one from Lotus quickly, so I ordered a set of uprated versions. In the photo below you can see the difference between the standard Lotus one (bottom) and the 2 uprated versions.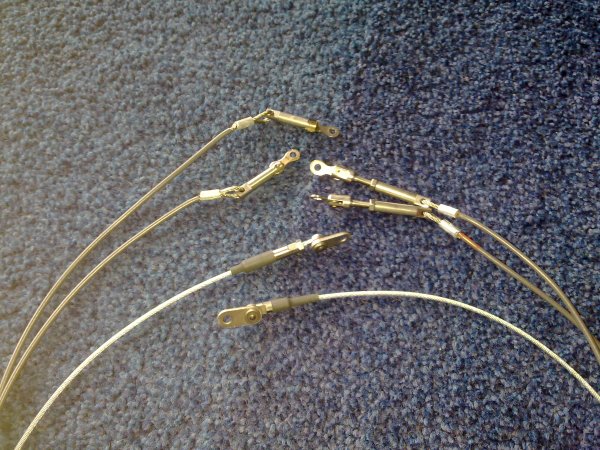 I didn't want to wait for the rear cable to go, so I replaced them both.
The screw that needs to be removed is covered by the fabric.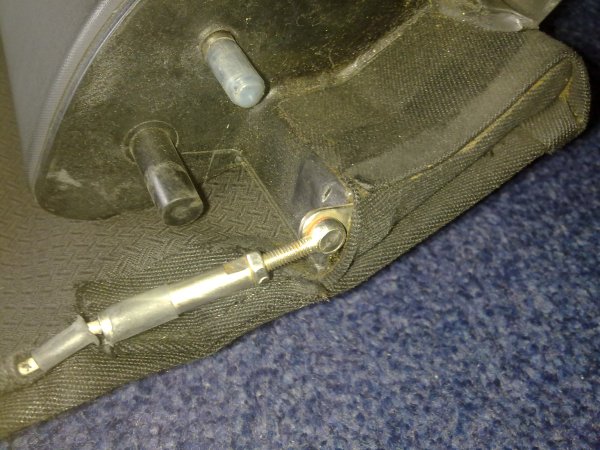 Just peel it back, it is glued on.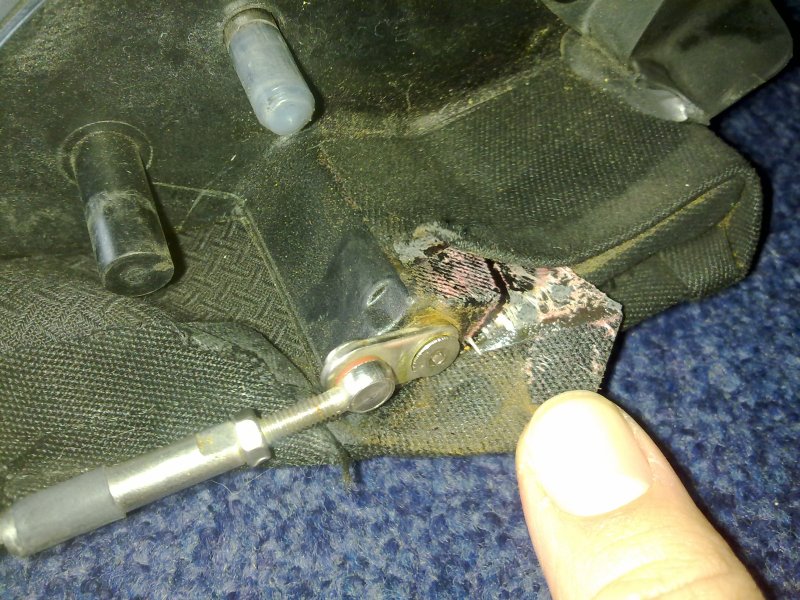 Then remove the screw.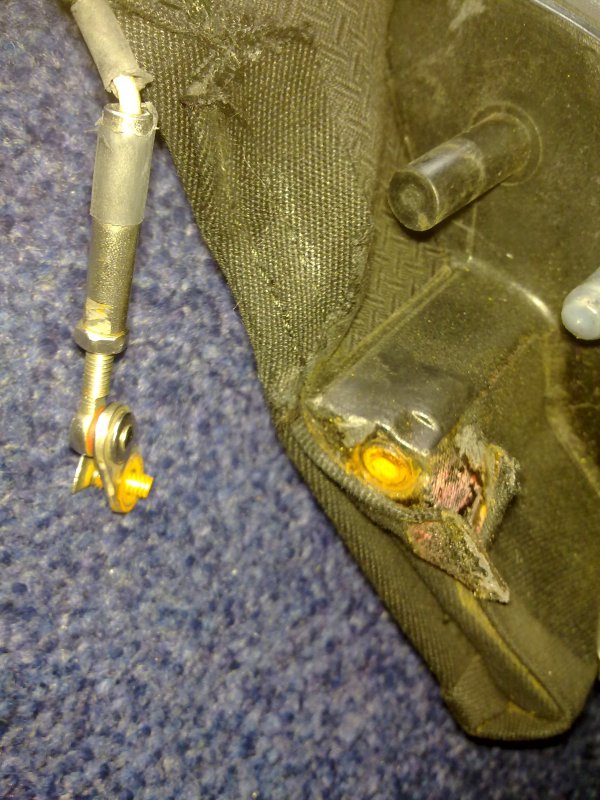 Do the same at the other side.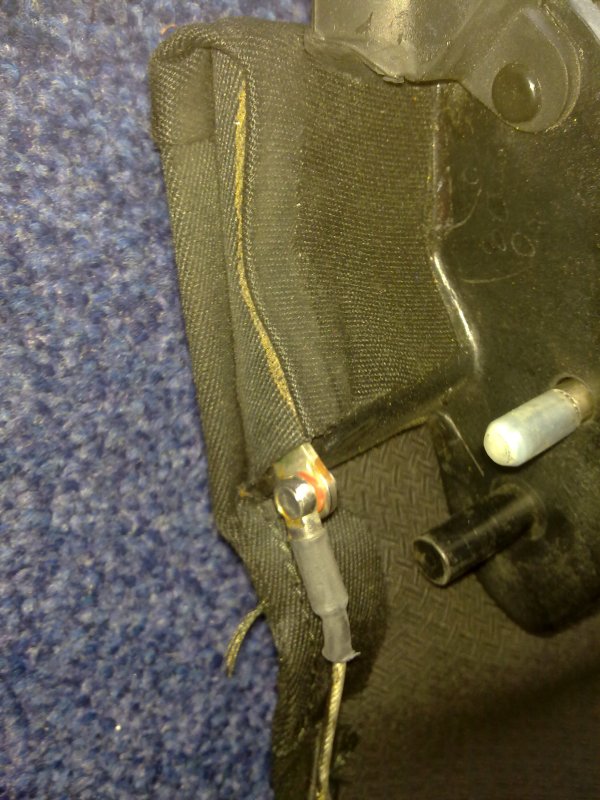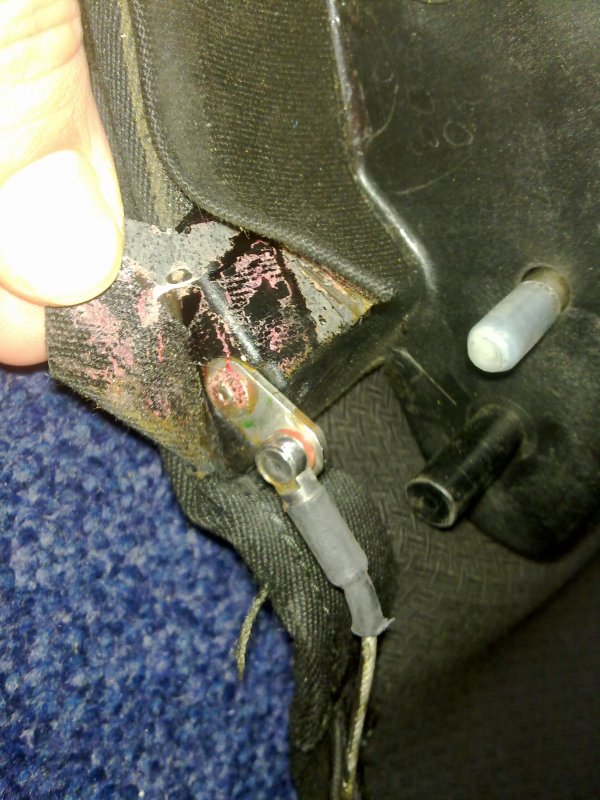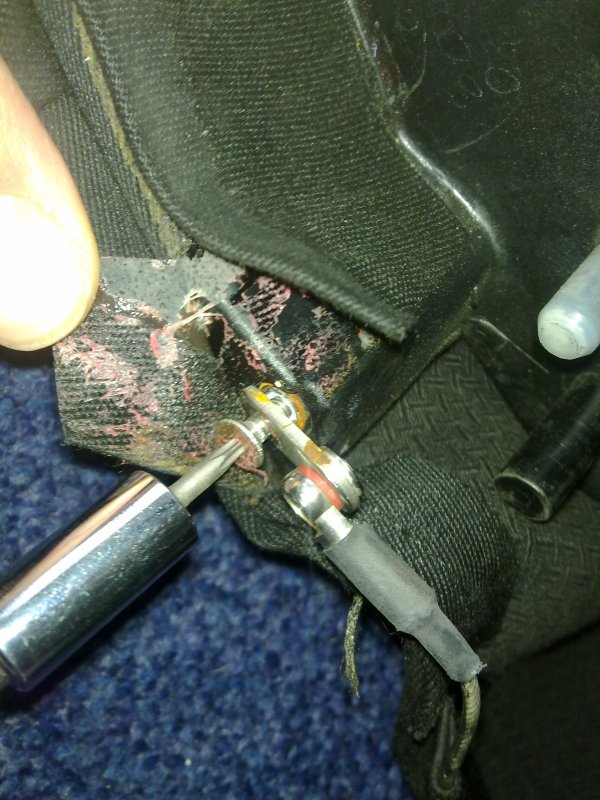 Then remove the adjustable part, so you can actually get the cable out of the softtop.
Also remove the adjuster from the new softtop cable and feed it in at the other side.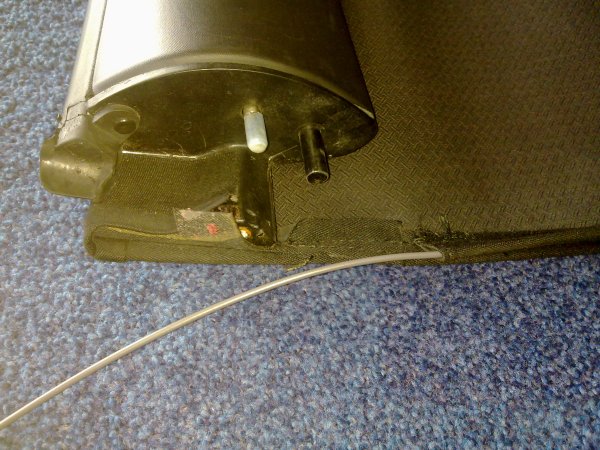 Just pushing it in didn't work on my softtop. So I used a bit of welding wire to push it through. Works like a charm.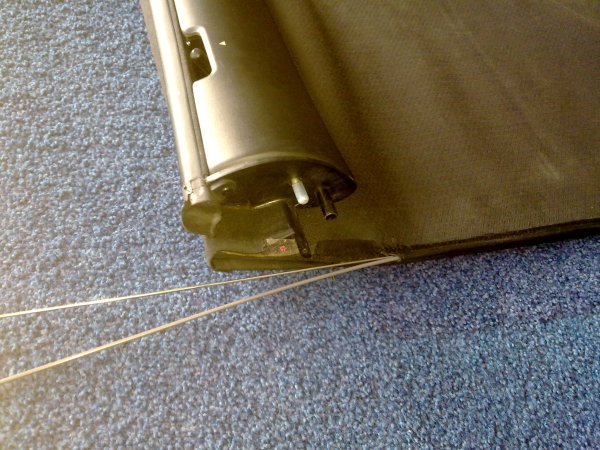 Now you have the cable all the was through.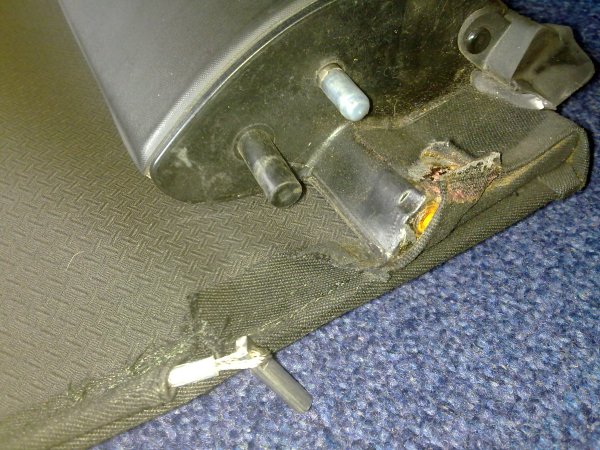 Fit the adjuster to the correct length. I did a check before removing the old cable.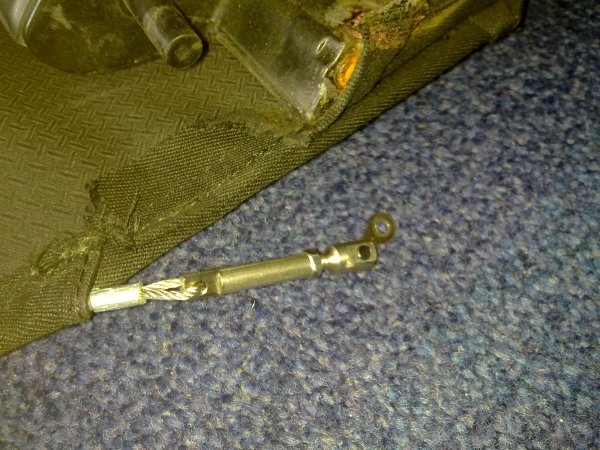 Put the screw back and refit the fabric. You may want to use some new glue here.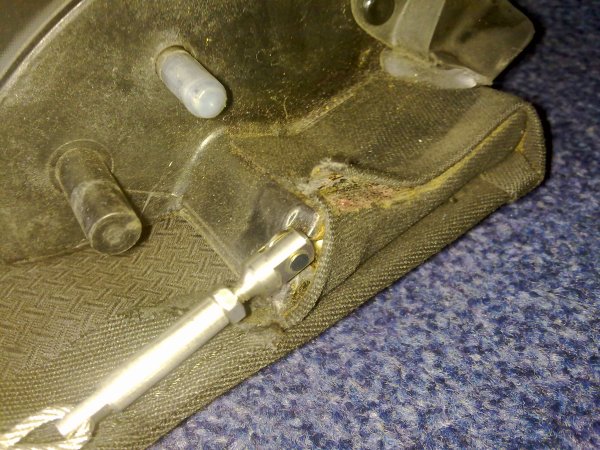 And do the same on the other side.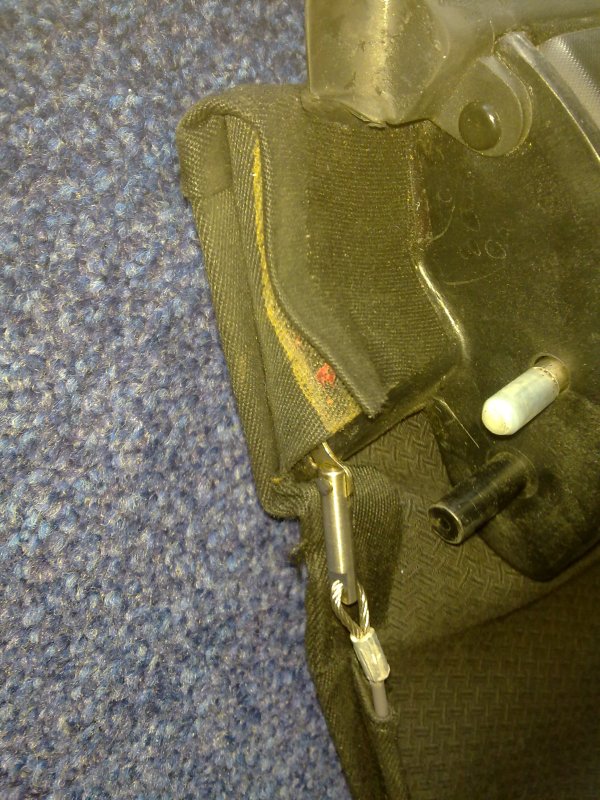 Do the same thing with the cable at the other side of the softtop.
The roof is now ready to go back on the car. Be careful fitting it, it might need furter adjustment, don't force it.