Logo
A while back I got this nice Chinese text: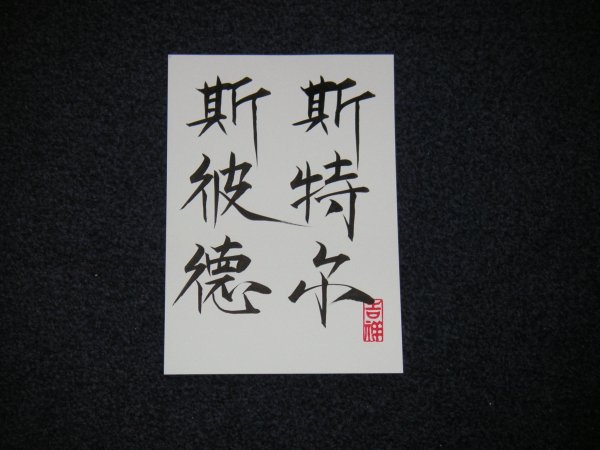 Pronounced (non Chinese names are translated as they are pronouced) it says: staat er:
Speedster
Fun enough to be turned into a sticker for on the car. After having had contact with Bob van Melzen creating a sticker seemed to be no problem. The result is a cut-out vinyl sticker.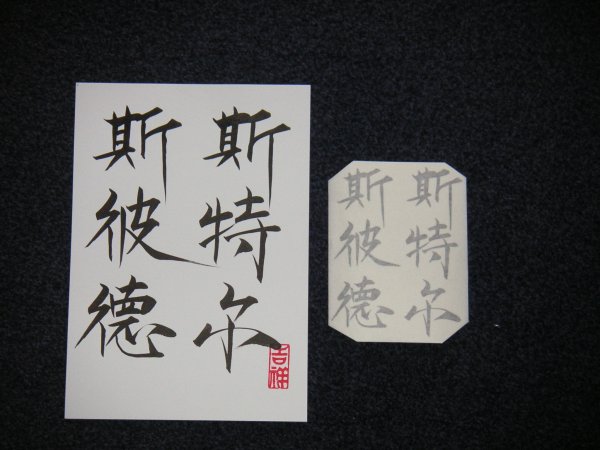 The location of the sticker I had thought of was next to the door on the driver side. First clean the surface and then place the sticker.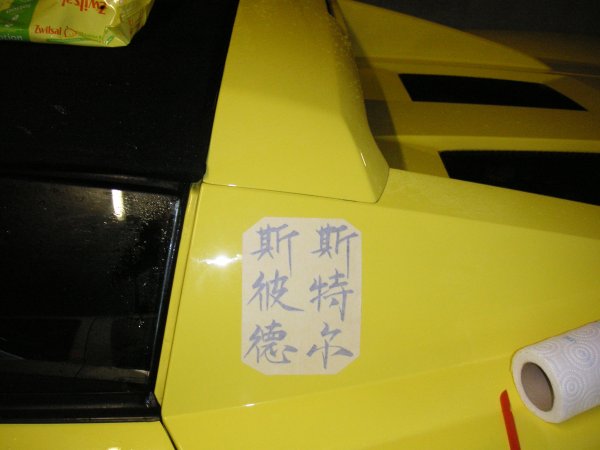 Then gently rub the sticker and carefully remove the top layer. The result is very nice.