Black footrest and handbrake
After the black anodising of the fillercap and the pedals, it was now time for the passenger footrest and the handbrake handle. Again I had everything done by Nederlandse Anodising after the good first experience. And again the result was good.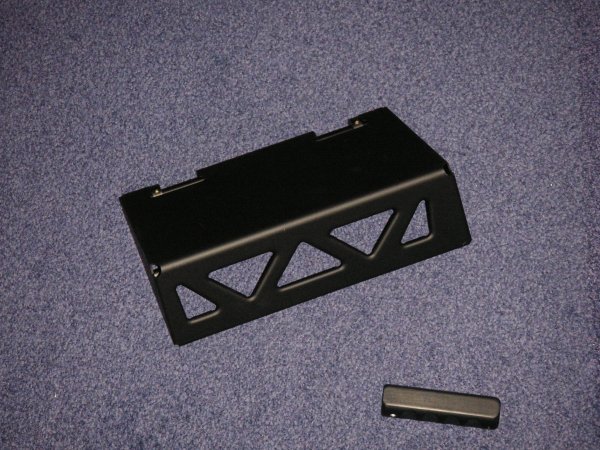 Ofcourse I put everything back in the car as soon as I got it. For the handbrake handle I didn't have a replacement, but you can drive the car without a problem without it.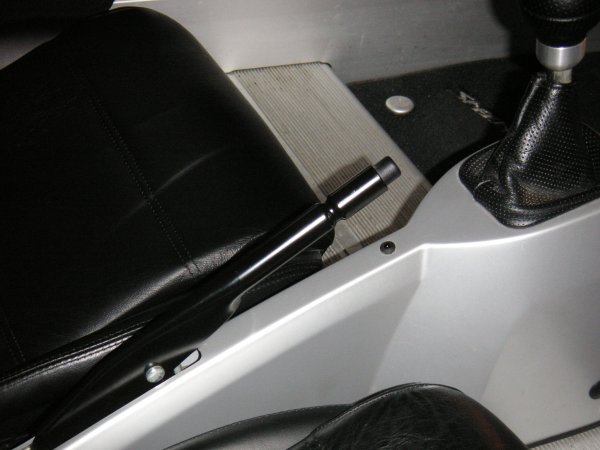 Ofcourse it looks a lot better with the new blacck handle in place.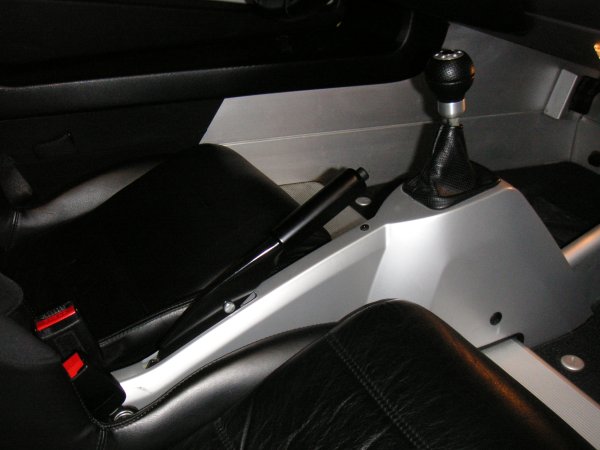 The passenger footrest can also be out of the car for a while. No problem, as long as you cover op the bolt holes with some ducttape. Even with the winter weather I had no problems that the tape let go.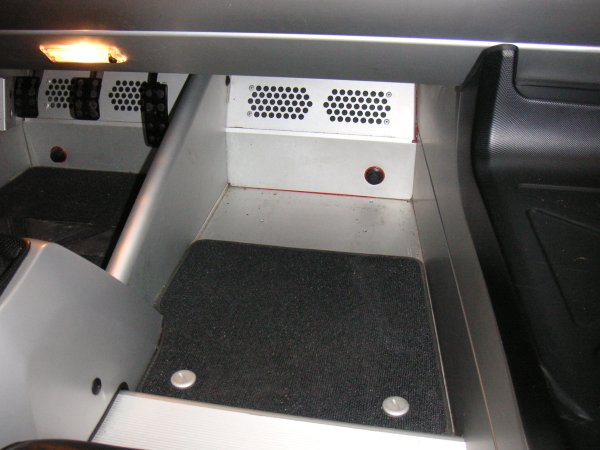 Putting the footrest back on your own can but a bit tricky, but with some ducttape and patience it will go in eventually.