Black pedals
With anodising the filler cap I also had my pedals done in black. It takes some patience to get them out of the car, because they used nyloc nuts. After removing the pedals you're still able to use the car.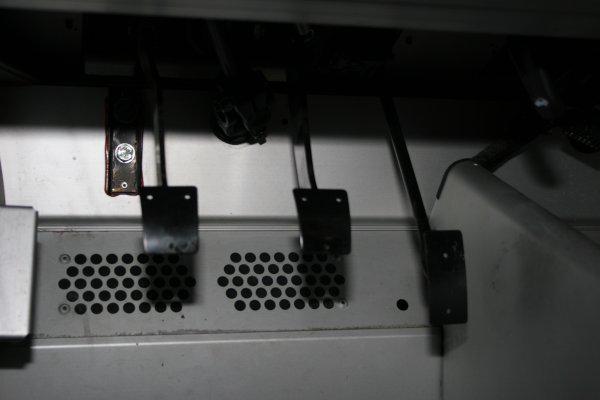 The pedals were nice polished (scratches removed) and finished in glossy black.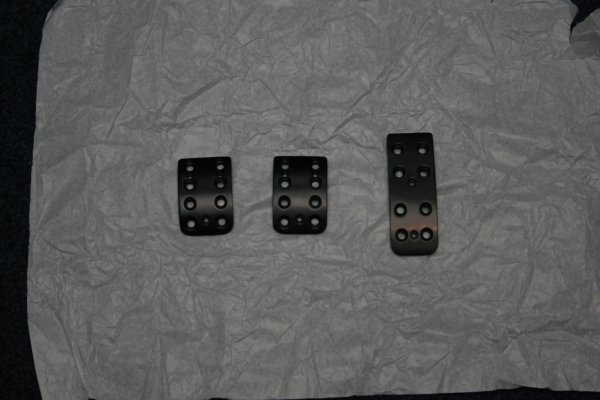 First put some silicone spray on for protection.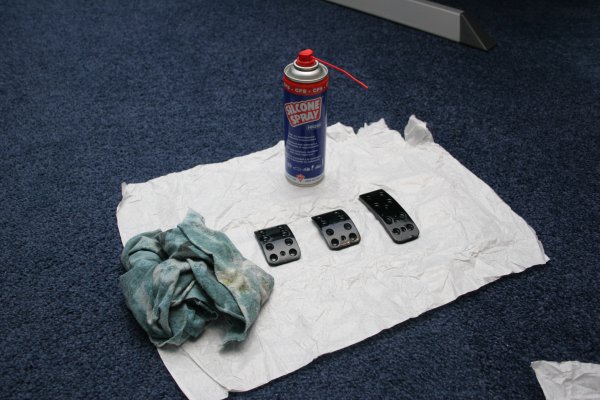 Then put all the rubber plugs back in the pedals.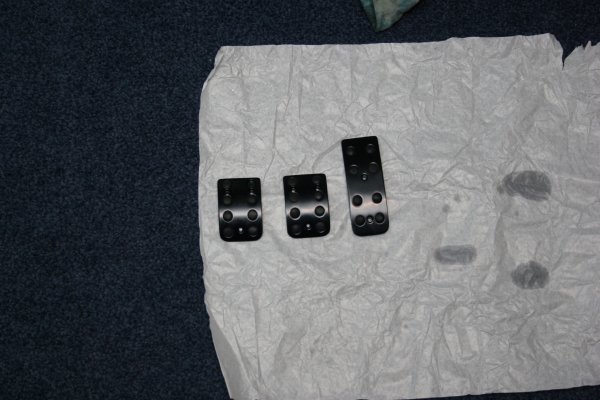 Then the irritating job to put the pedals back in the car. For the pedals you can also get black bolts from the Opel dealer. The part number is:
Bolts for pedals: 48 01 737

The finished result looks like this: