Ventilation filter
Today we had to remove the nose of the Speedster to replace the radiator.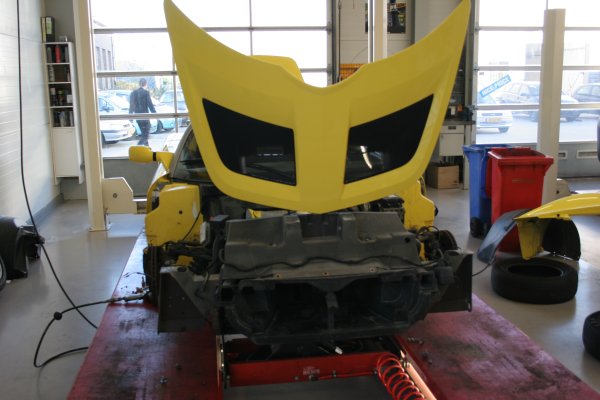 This gave me the oppertunity to get the the spot under the nose where the air inlet is for the ventilator. I put a piece of mesh on each of the inlets.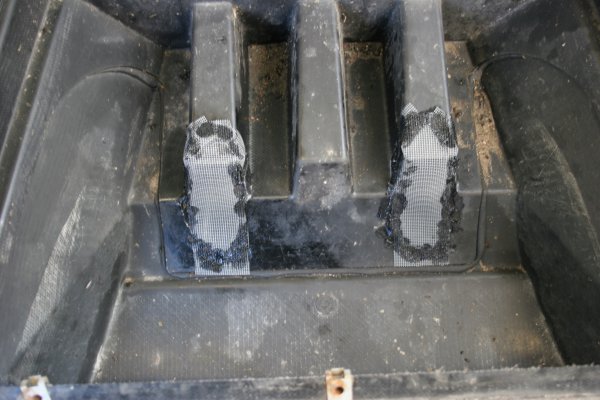 This will not keep out fine grit, but it won't suck in all kinds of bugs and launce them into my face.