Removing passenger lumbarsupport
The lumbar support in the passenger seat is too thick. It always bothers me when I sit there. On the forum I read the leather on the seat is glued and is easy to get loose. At both sides I loosened the leather over a significant bit, so you can get to the foam.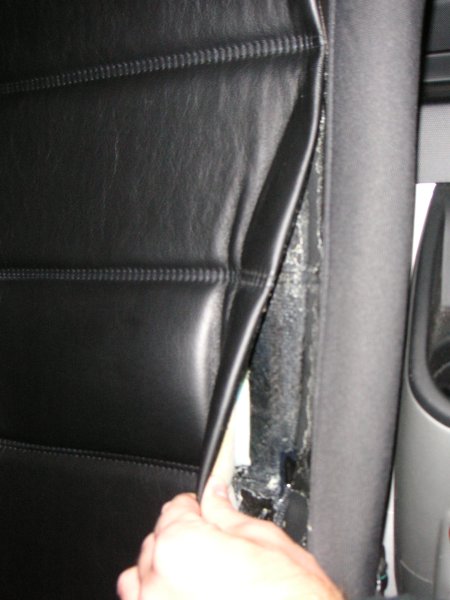 With a palet knife I could remove the foam from the back of the seat. You don't see a lot from the leather. There is still a slight bump in there.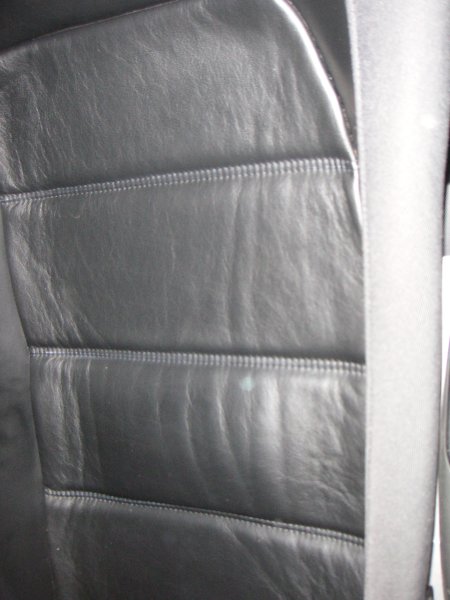 After removing the foam, glue the leather back.