Indicators
A small cosmetic change for the indicator lights in the head units. By replacing these by Philips Silver Vision lights, the orange color is gone when the lights aren't on.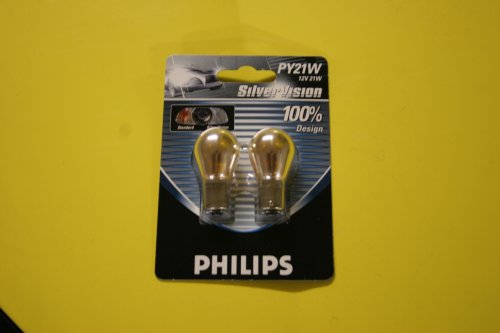 Fortunatly I've got the quick release on the head units, so undoing them is easy.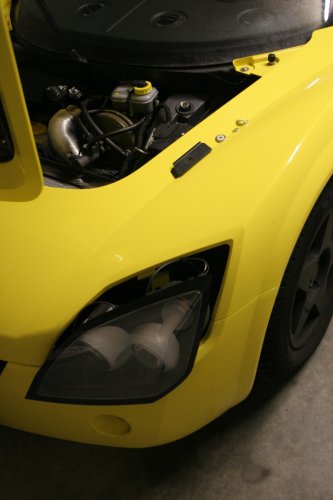 Just replace the light. Next to eachother the difference is clear.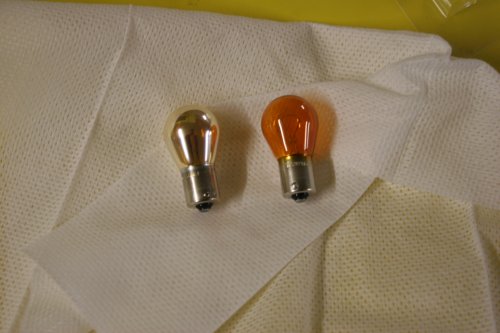 In the head unit you can see the orange color is allmost gone.