Radio cabling
The standard installation of my car radio was not correct. The constant and switched power leads were reversed, which gave some strange effects. Also the only speaker set in the car was wired to the back speaker output on the radio. So you never hear any confirmation beeps from the radio.

For starters I removed the radio and put in a ISO extention cable so I don't have to make modifications to the original cable.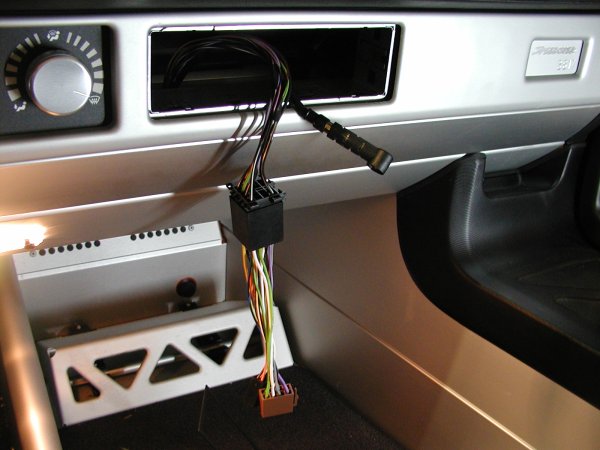 After a lot of fiddling I changed over the cables in the connectors. The constant and switched power are now reversed as are the front and rear speakers.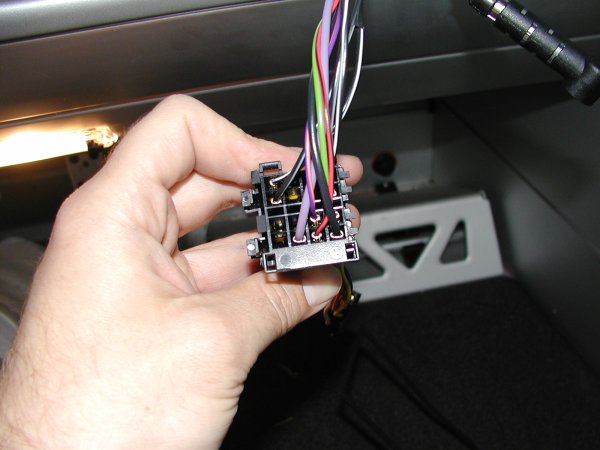 Did a little test and placed the radio back, putting in a phoneholder so I can attach my PDA to it.