Auto close window
One item that has been on the wishlist for quite a while is an auto close window. Especially with the entry systems to parking lots it is quite nice when the window closes on its own when its raining and you have to navigate some corners.

So I bought a controller kit from ebay: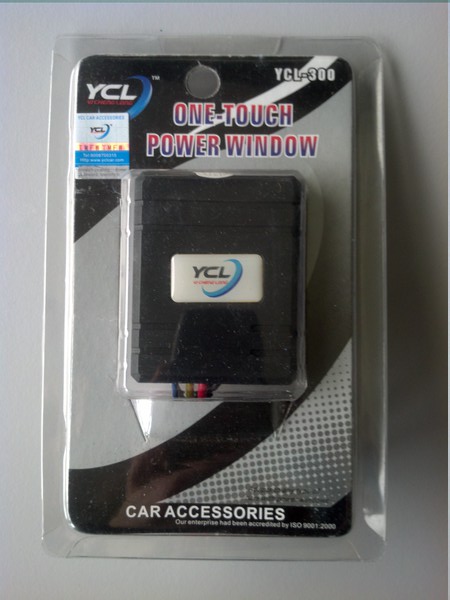 Installing it means removing the door cover. So I started by removing the window switch.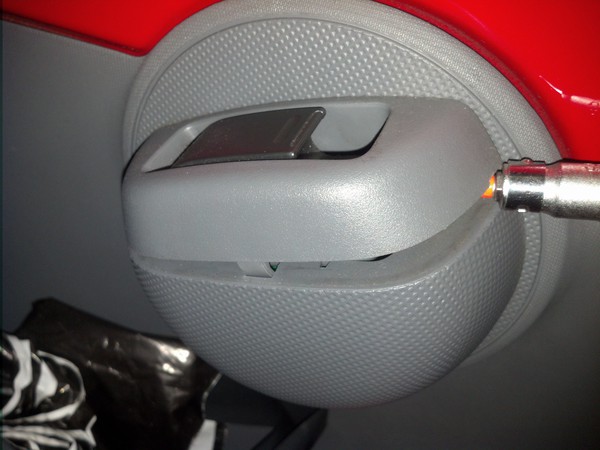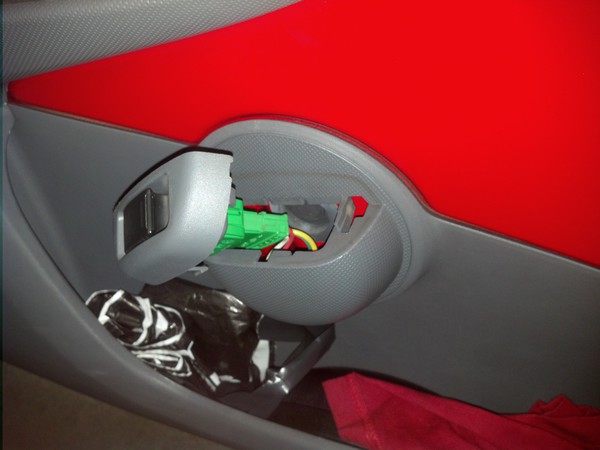 And disconnect the switch.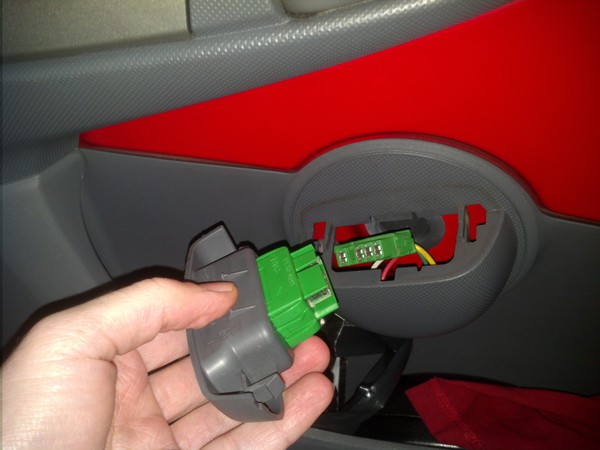 Then I removed the screw near the doorhandle.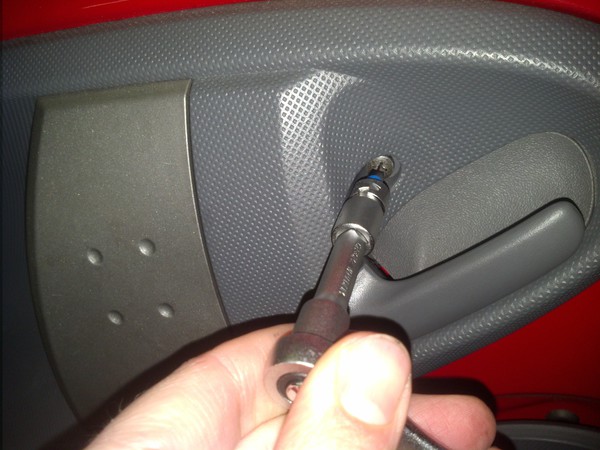 Pry off the hand grip cover.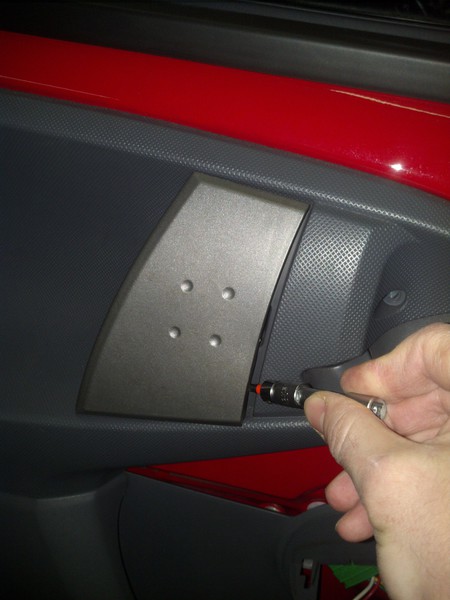 Remove the two screws holding the handgrip in place and remove it.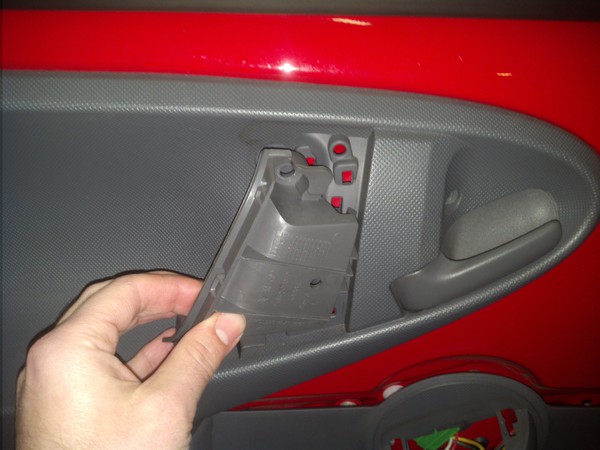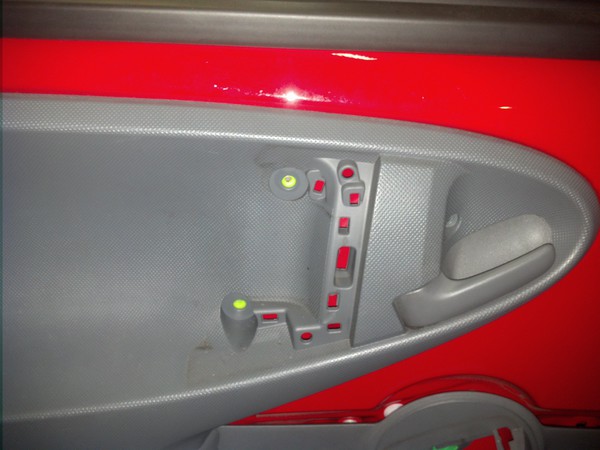 Carefully pull the doorover from the door (it is hooked in place by plugs). I started at a corner and worked my way around.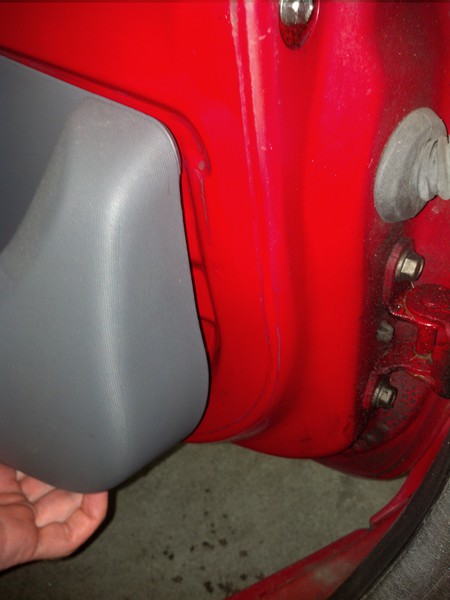 Carefully lift the cover over the doorclosing pin and put the cover aside.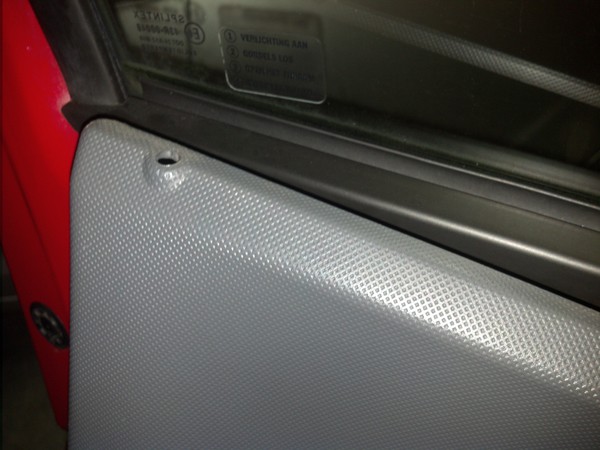 And you're left with a door without a cover :)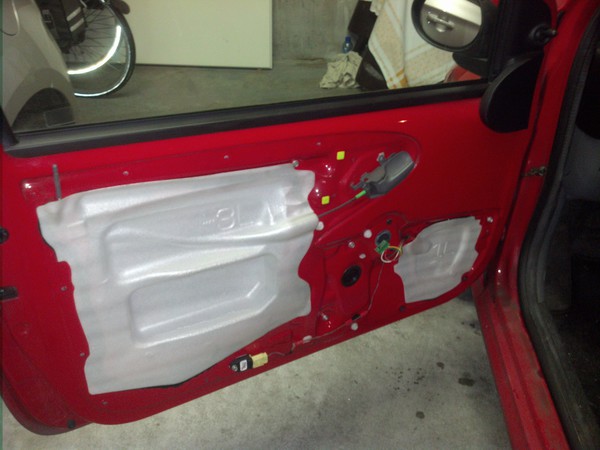 The existing connector has 4 wires connected to it (and they're even numbered!)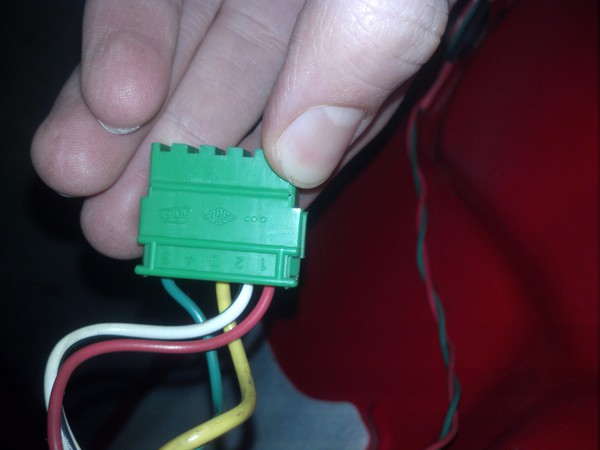 The pin numbers have the following functions:
| Pin | Function |
| --- | --- |
| 1 | Window up |
| 2 | Ground |
| 3 | 12V |
| 5 | Window down |
The controller box has the following wires:
| Wire | Function |
| --- | --- |
| White | Motor up |
| Blue | Switch up |
| Yellow | Motor down |
| Green | Switch down |
| Black | Ground |
| Red | 12V |
The idea is to cut the wires on the existing connector for window up and window down. The wire going towards the connector is the one that needs to be connected to the switch wire of the controller box and the one going towards the door needs to be connected to the motor wire of the controller box. So I ended up with the following: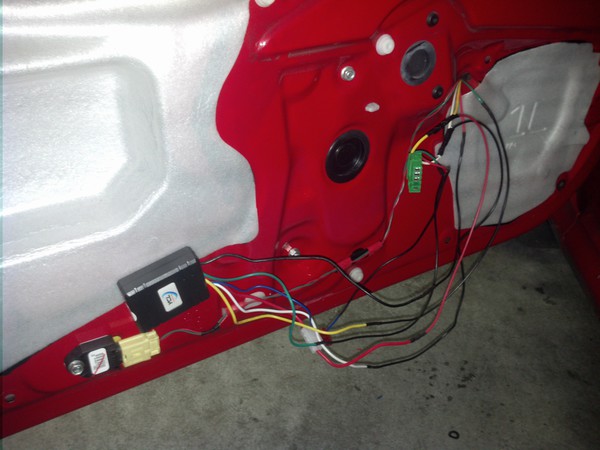 As soon as I had all the connections in place (I extended the wires to allow placement of the box where I wanted it), I connected the switch back to the connector to see if everything worked. And it did!
Next I taped up all the wires.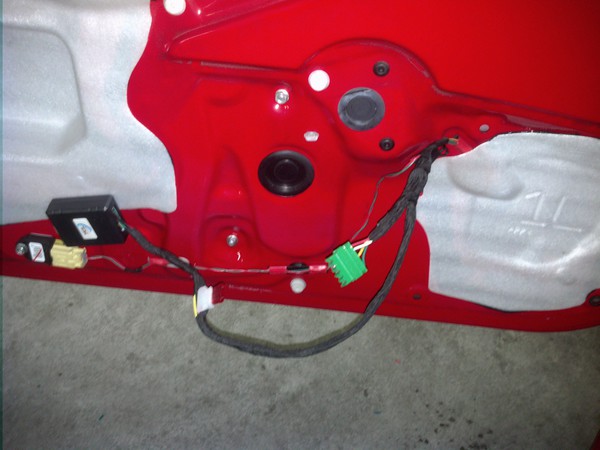 And made it all look a bit more neat: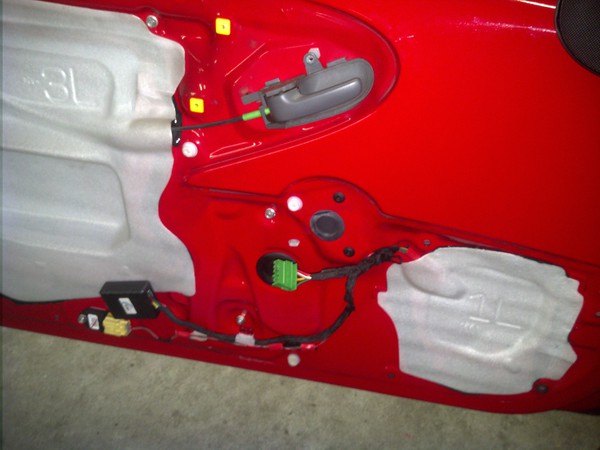 Next I put all the door trim back on and the setup was done!
Below is a short video showing the operation of the window.