Daylight running lights
I quite like the idea of daylight running lights, but I don't like the ones that stay on when the normal headlights are used. So when I ran into the Philips Led DayLight 4 set, I bought one.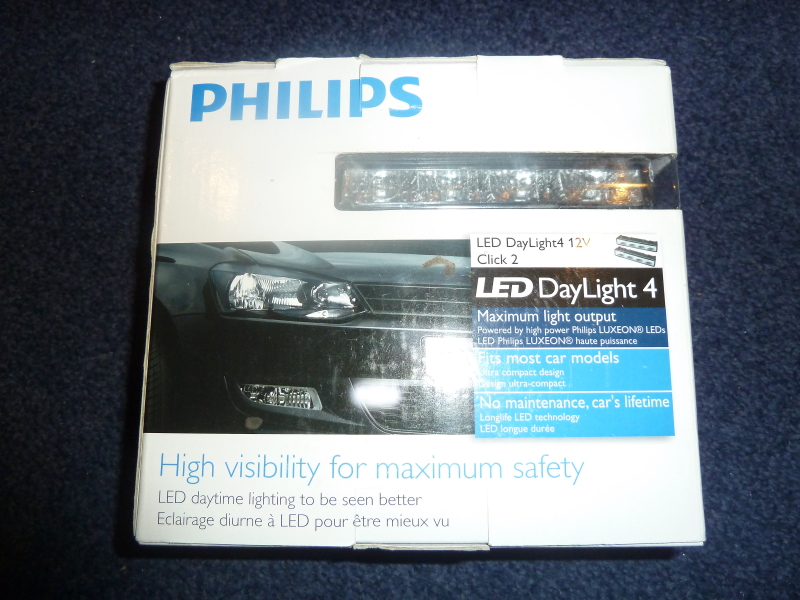 The nice thing about this set is that the controllerbox monitors the voltage of the car. When the engine is not running the voltage is usually below 12.5V. As soon as the engine is running the voltage goes up because the alternator is charging the battery, around 13.8V. The controller box looks at the voltage and when it goes up (and the normal headlights aren't on) it turns the daylight running lights on.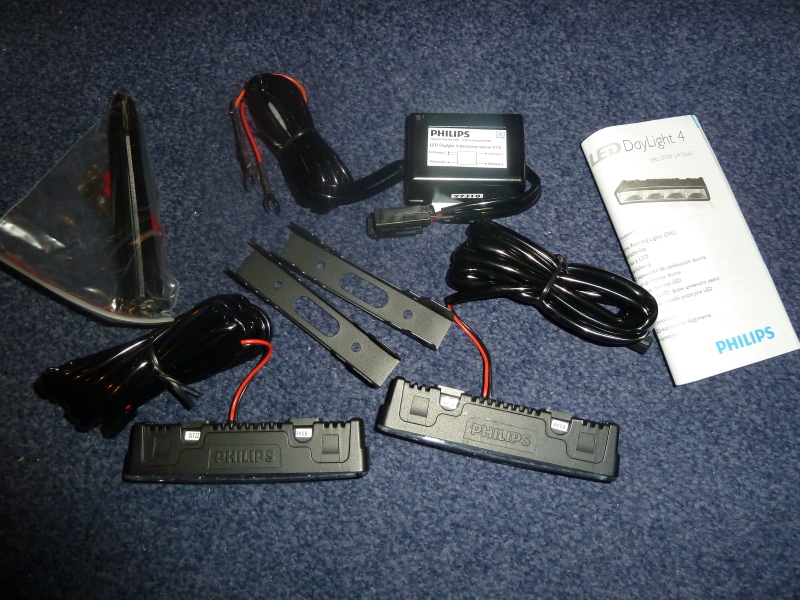 The contents of the box is quite complete. It contains the lights and controller box, and the mounting brackets. The manual contains information about legal mounting points for the lights on the car.
So I started out by putting some tape on the bumper to mark the location where the brackets should go.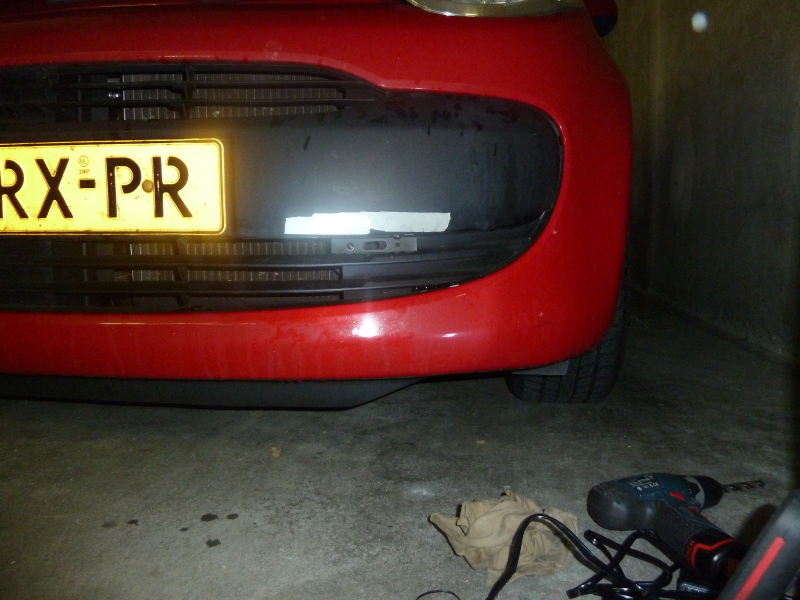 Next it screwed the brackts to the bumper.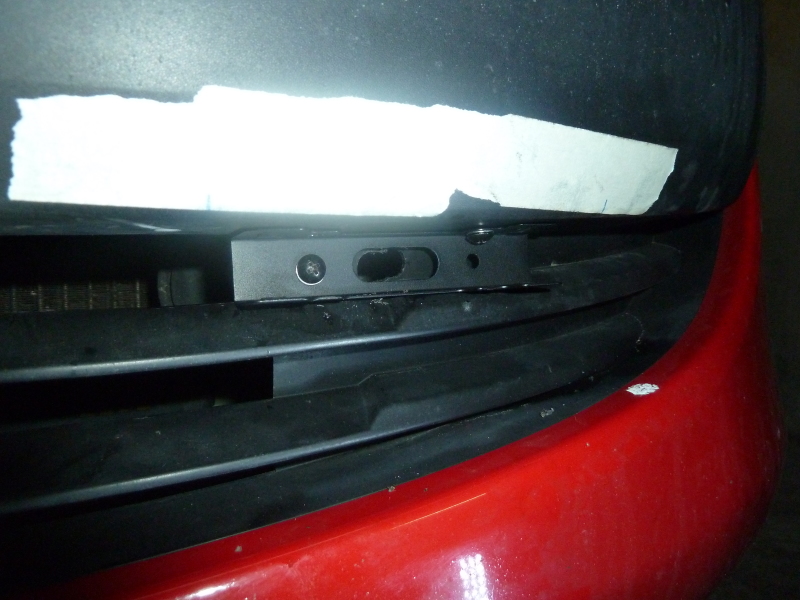 Next, click the lights in the brackets.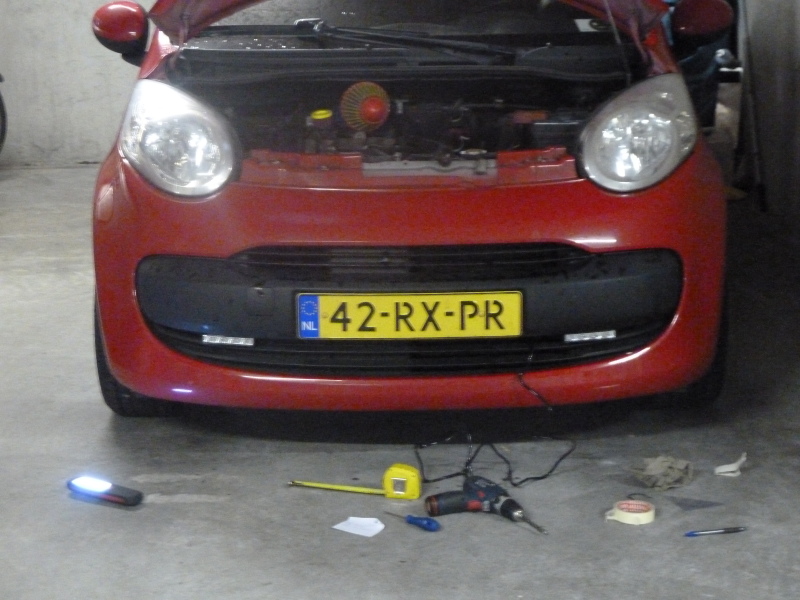 I ran the wire behind the bumper towards the battery. There I put the controller and ran a wire to the parking lights, so the controller can sense when the normal lights are turned on.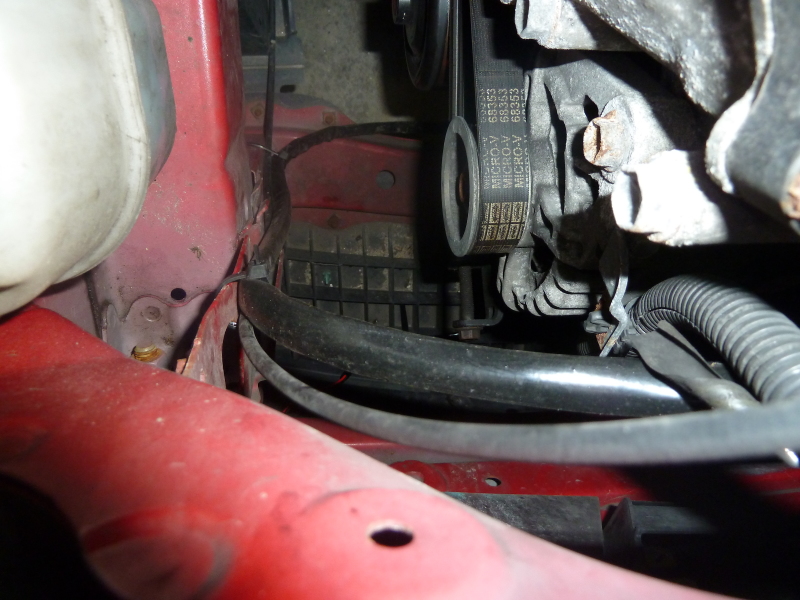 So with everything in place the front now looks like this.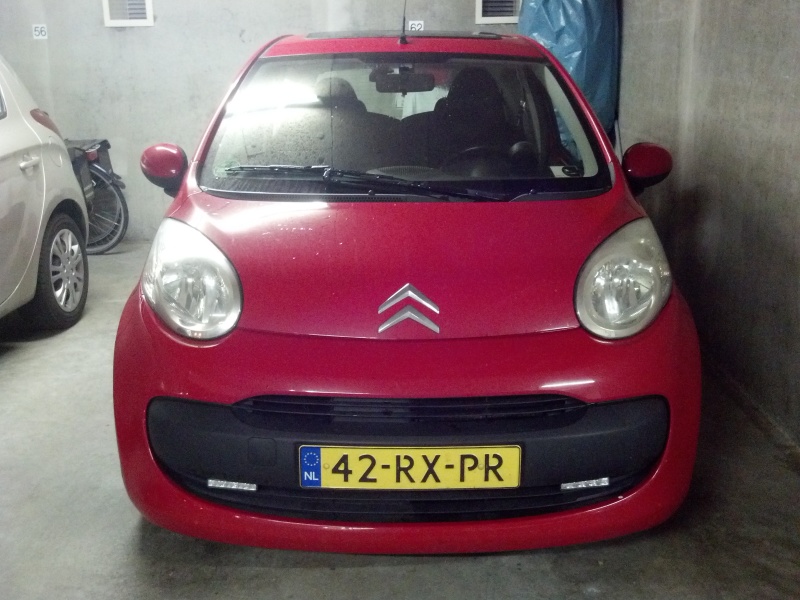 And when the engine is started, but the headlights are off, the led's automatically turn on.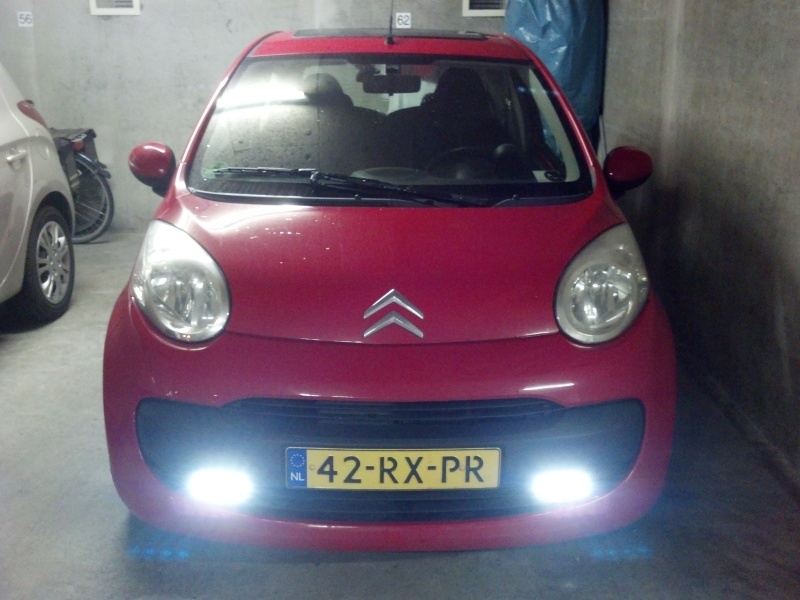 So it all seems to work find, it is a nice kit!