Iridium spark plugs
As they're not very expensive I ordered three Denso Iridium spark plugs for my C1.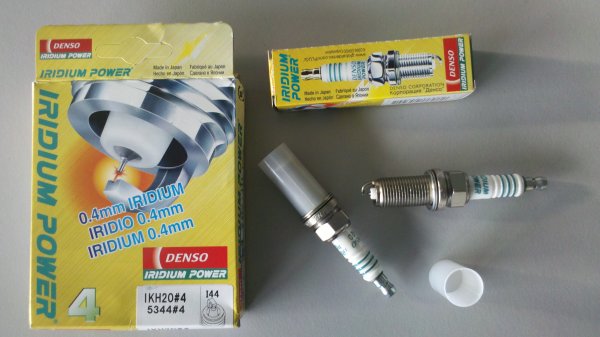 Usually engines respond pretty well to new sparkplugs and especially to iridiums. I've seen that effect on a few other cars I put them on. And as they're not very expensive and last much longer then normal spark plugs I decided to try a set.
Fitting is pretty straightforward. Remove the airfilter cover so you can reach the spark plugs.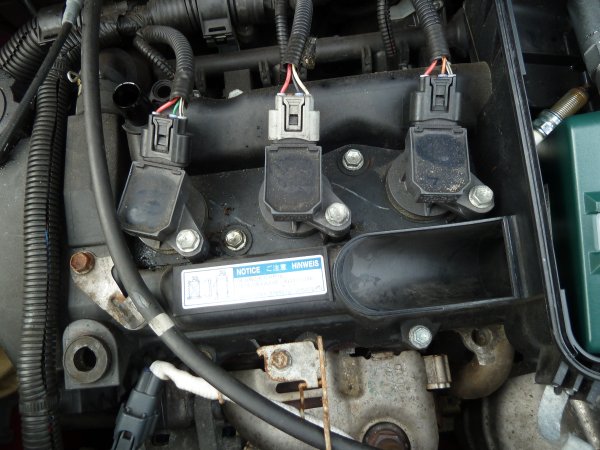 Then you have to remove the bolt that holds the ignition module in place.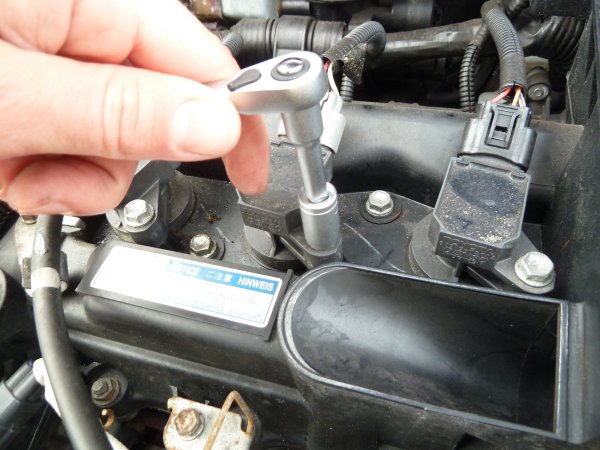 After the bolt is removed you can lift the module out.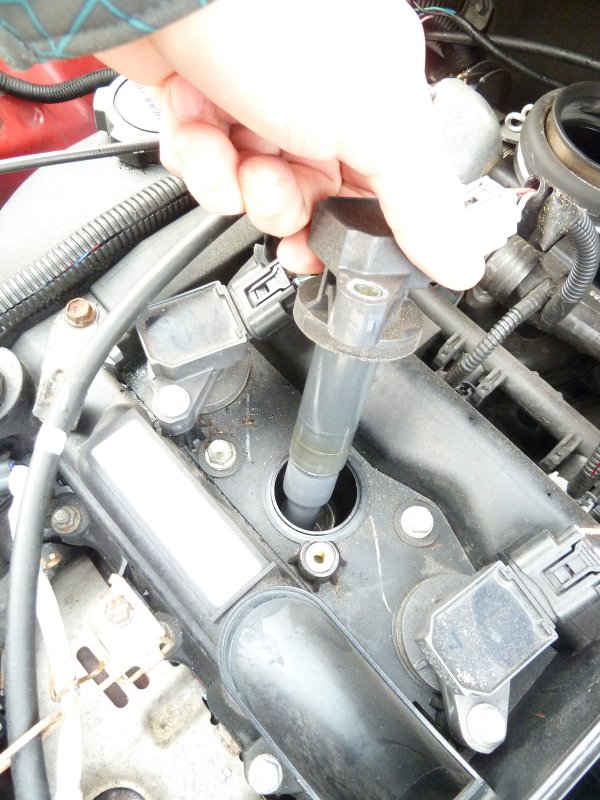 Using a ratchet with extension you can now loosen the original spark plug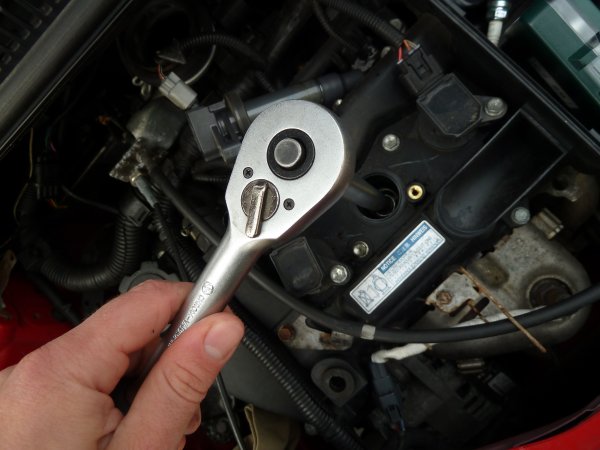 I like to unscrew them by hand just to have more feeling and prevent any issues if they don't come out smooth.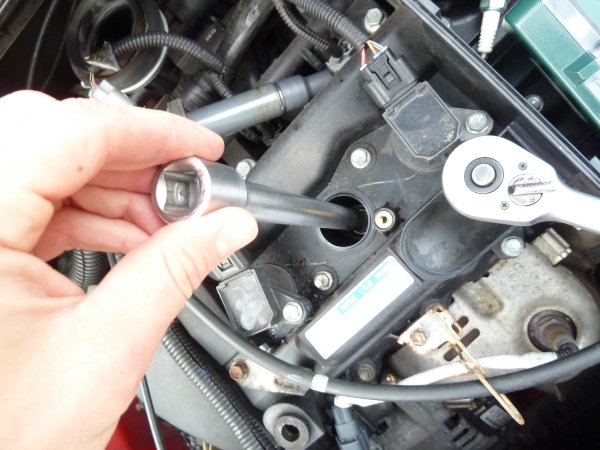 Then lift the original spark plug out.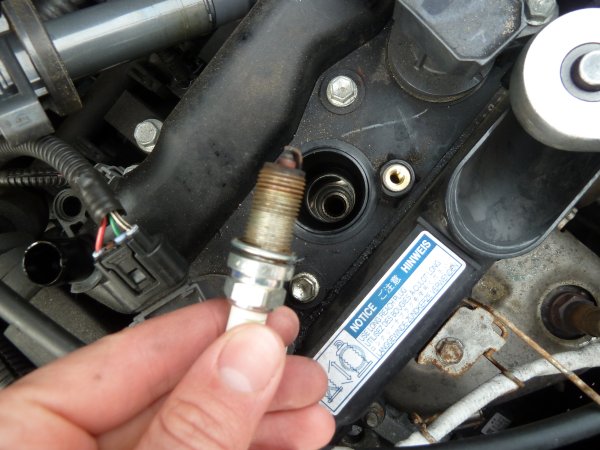 You can clearly see the difference with the new iridium ones.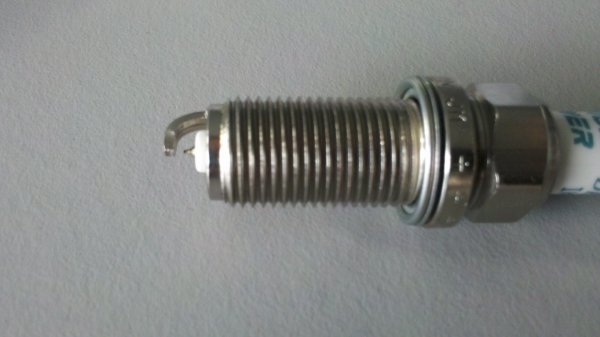 Put some engine oil on the thread and insert the spark plug in the socket.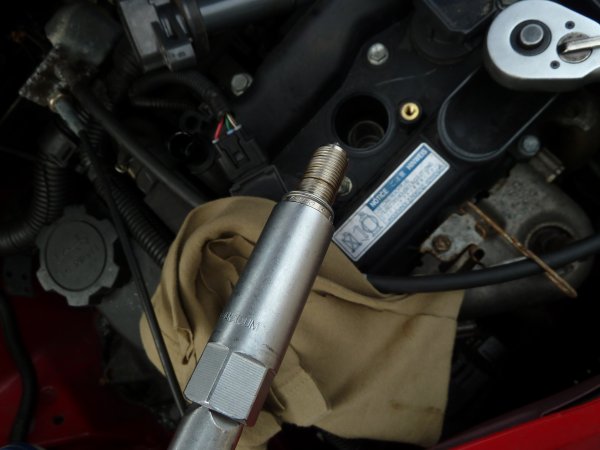 Thread the new plug by hand, you have more feeling that way and prevent cross threads. Keep going until it is hand tight.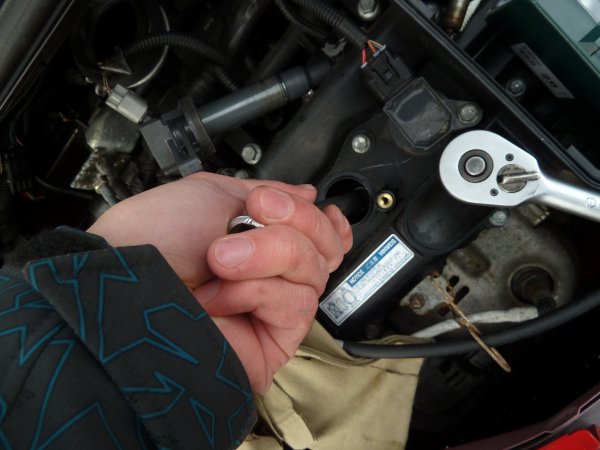 As specified on the box, tighten with the ratchet somewhere between a 1/4 and 1/2 turn. That will make sure the seal ring is squashed.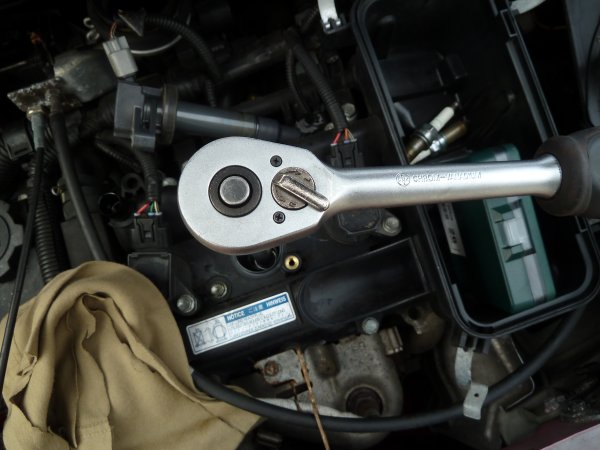 Repeat for the other cylinders, refit the air filter cover and you're done.
I noticed a nicer idle and a slight improvement in throttle response. Basically the same as I found on other cars :)