Front brakes
After about 90.000km it became time to place a new set of brake discs and pads. Ordered a new set online, for about 100 euro's including shipping.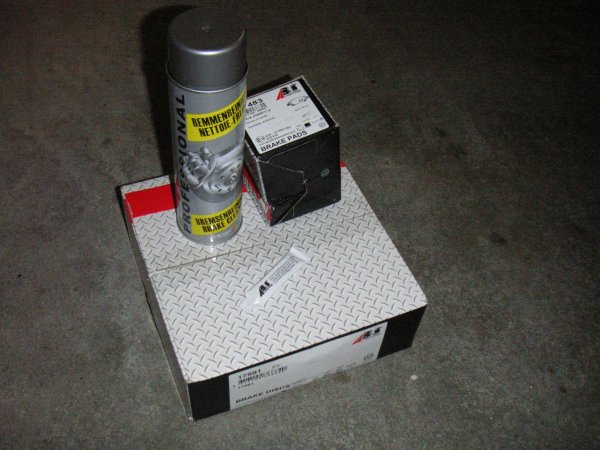 I haven't replaced the brakes on this car, but usually it isn't very complicated. Begin by jacking up the car and removing the wheel.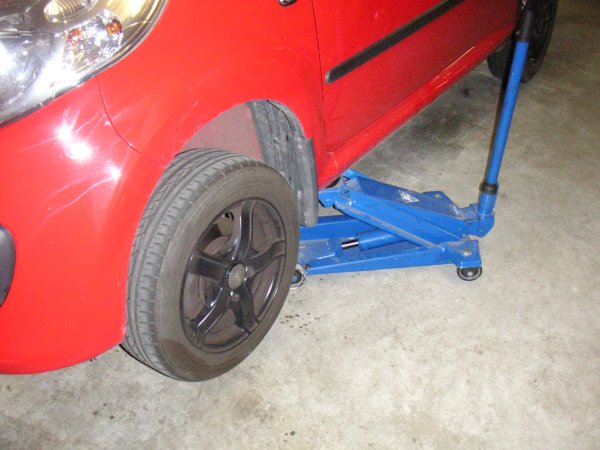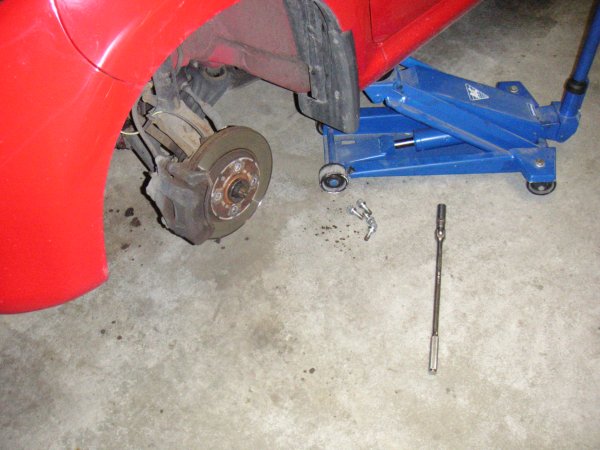 Remove the lid from the brake fluid reservoir. When pushing the piston back later, the fluid needs to be able to have room to rise.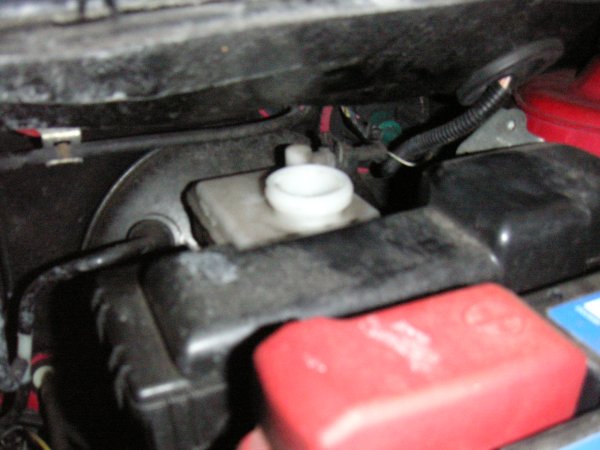 Pry the piston back by using a wrench as to give the disc some room to move.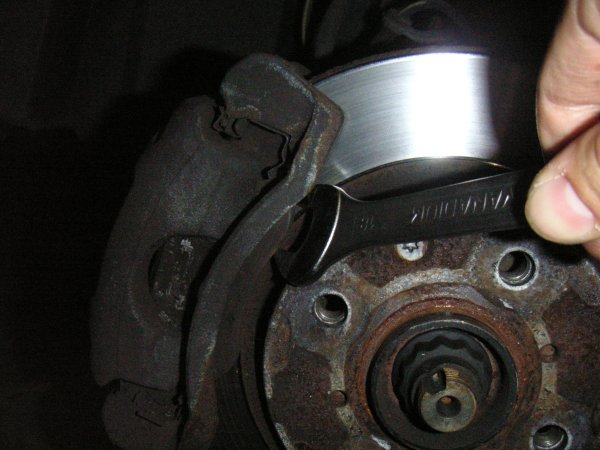 Get a ratchet to remove the lower bolt from the caliper.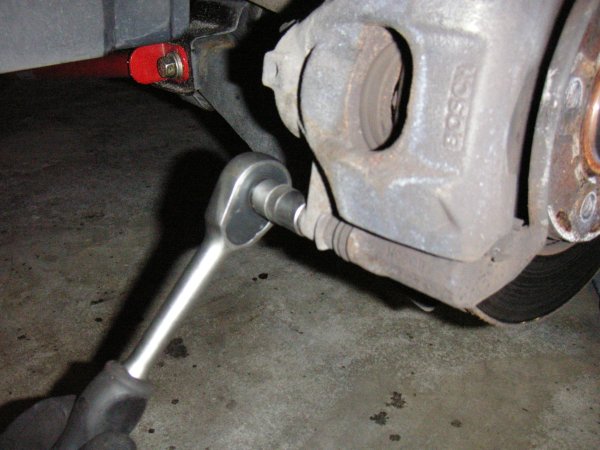 The whole caliper can now pivot up and the brake pads can be removed.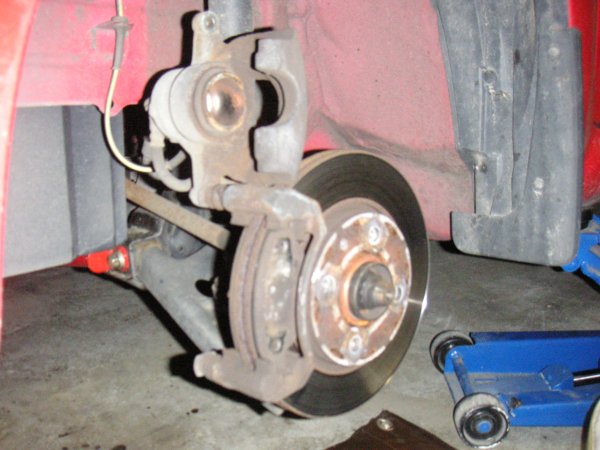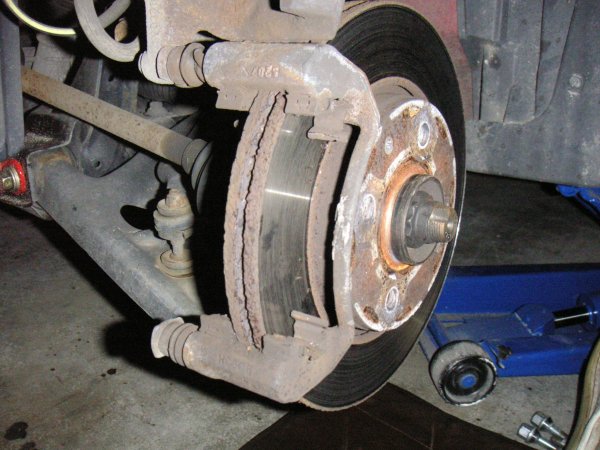 Remove the small bolt. When removing mine, 1 broke. No problem, the are only useful to make it easier putting the wheel back, you can also leave them out.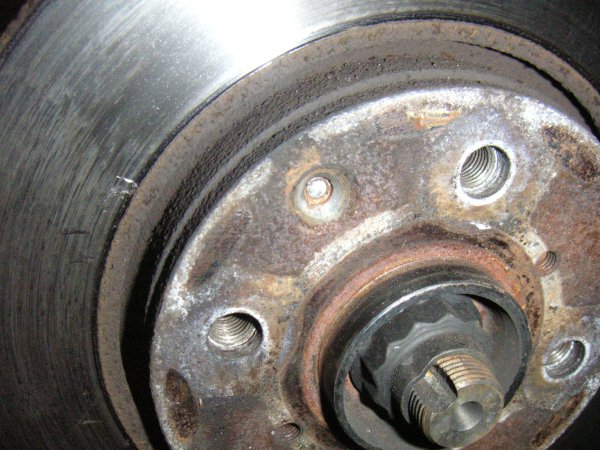 Finally remove the last two bolts so the whole caliper can be removed.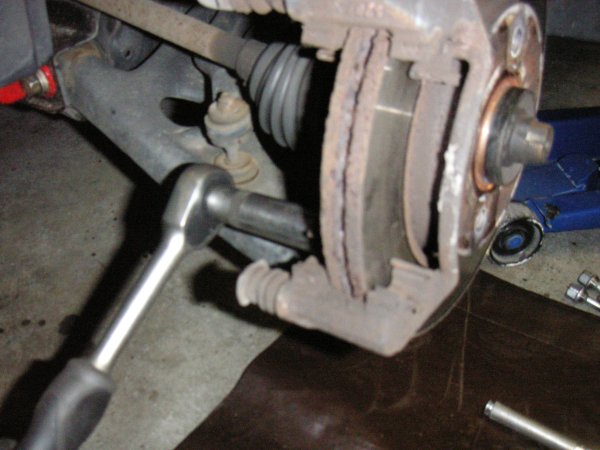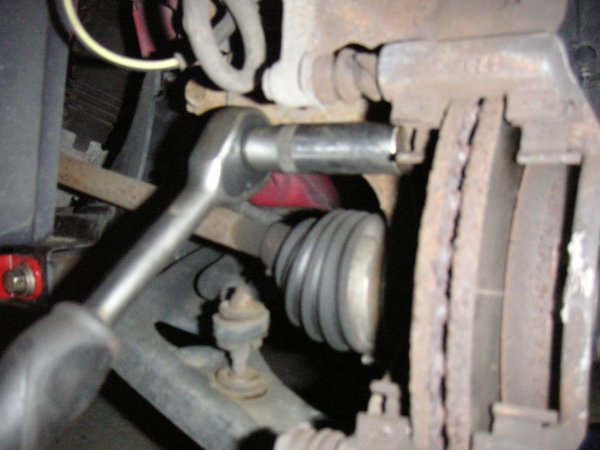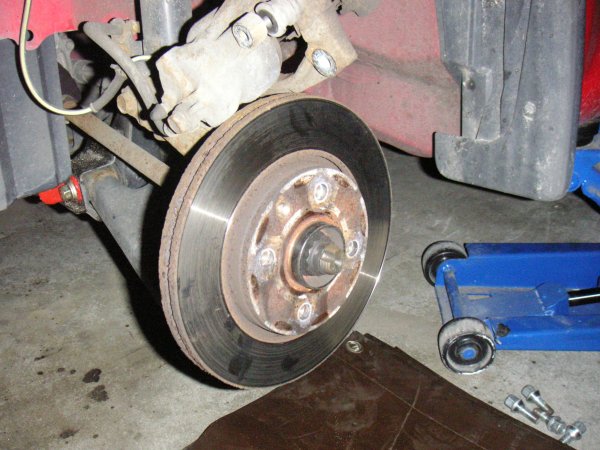 The brake disc can now be removed.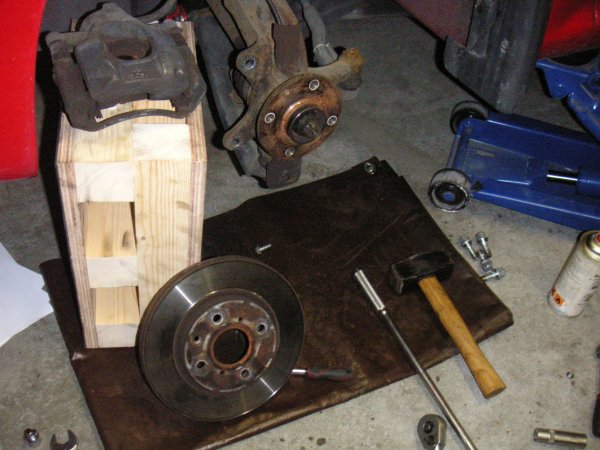 After cleaning the hub and degreasing the new disc it can be put in place.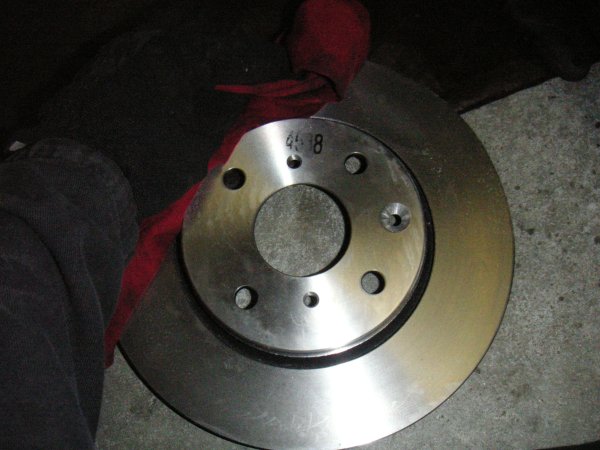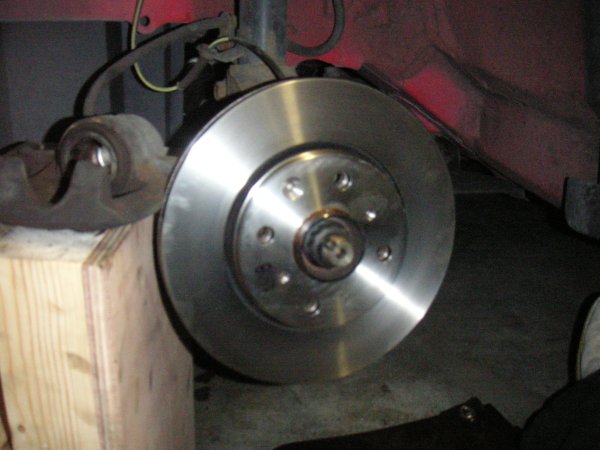 Put the caliper back and put in the bolts.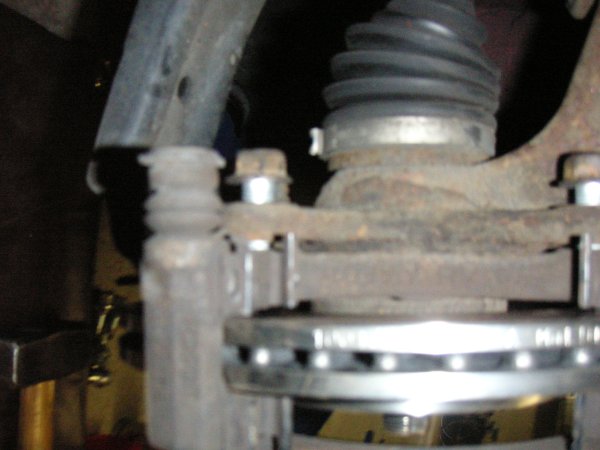 Torque up the bolts.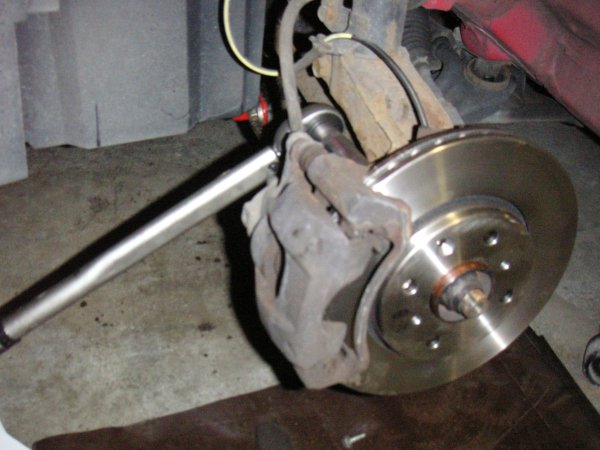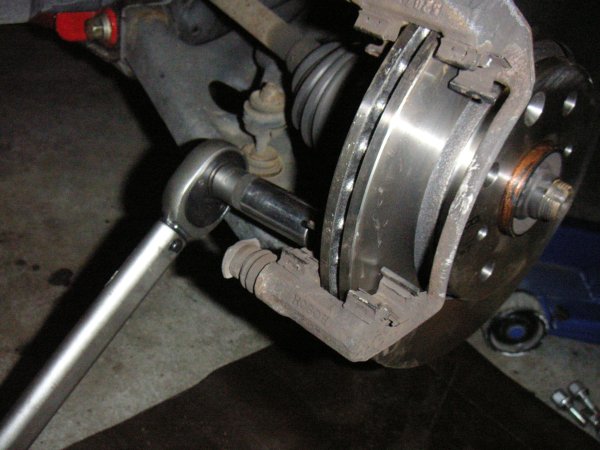 Put some copper grease on the spots where the brake pad slides in the caliper.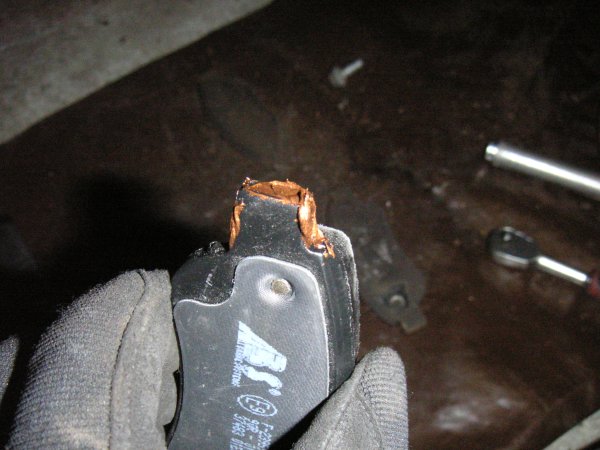 The pads can now be put in the caliper.
Clean the piston and then push it all the way back. Take care the brake fluid reservoir doesn't overflow.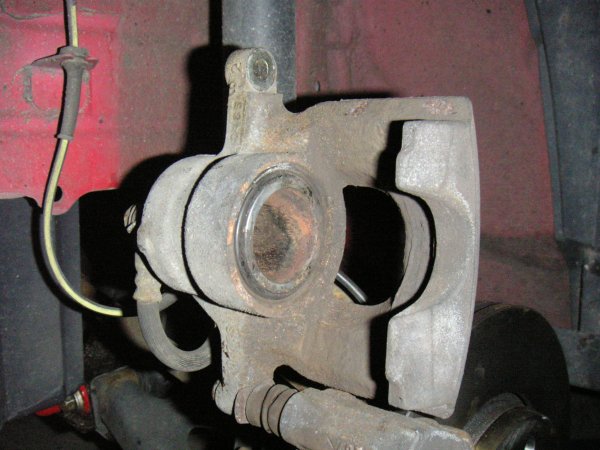 The last bolt can now be put back and torqued up.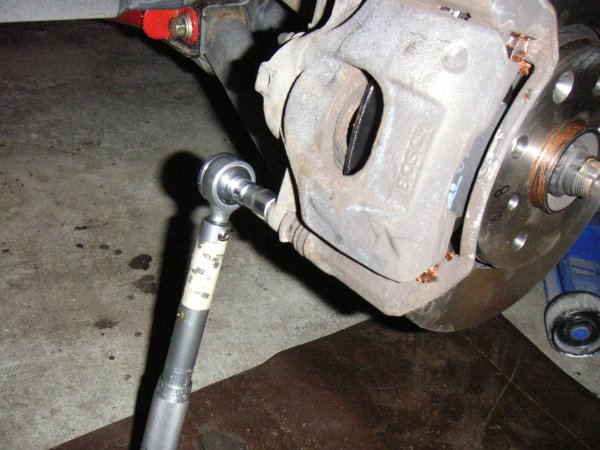 And finally put back the wheel and torque up those bolts.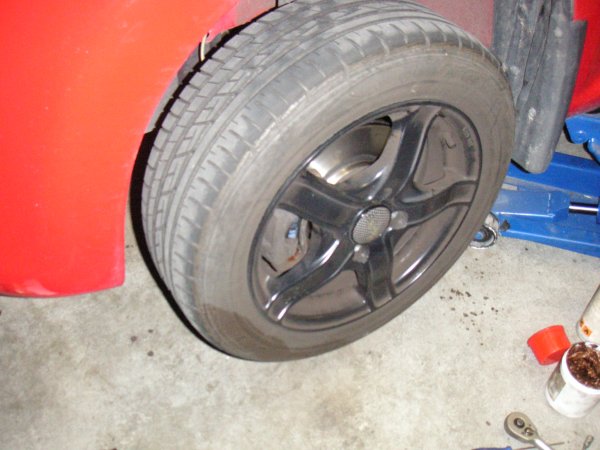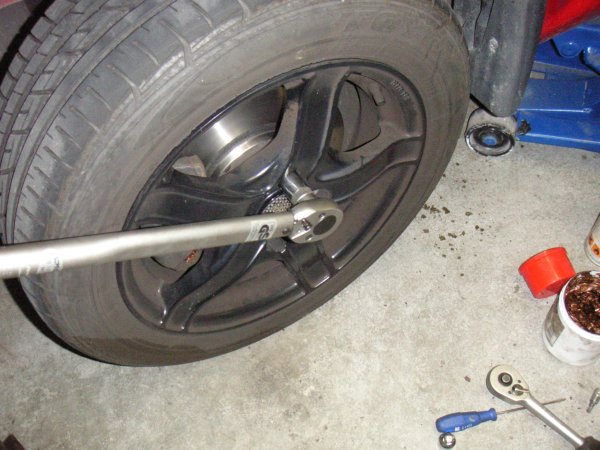 And then do the same at the other side :).